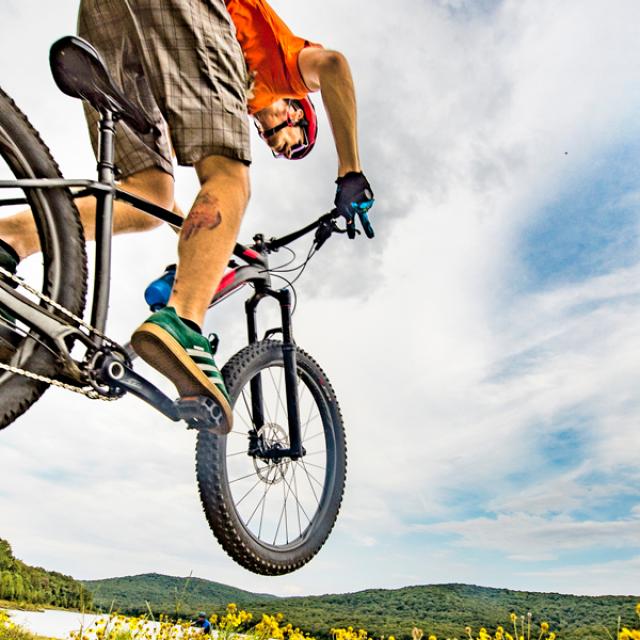 Biking in Arkansas State Parks
Arkansas is a destination for cyclists of all sorts, whether you are looking to explore the trails with your mountain bike or road cycling among some most scenic routes in the country. Arkansas State Parks are very bike friendly, with many of our facilities providing bike rentals and direct access to trails. 
You can experience a variety of mountain biking trails in Arkansas, including beginner trails like the Fern Hollow Trail at White Oak Lake State Park to The Jackfork Trail at Pinnacle Mountain State Park. We have the adventure you are looking for. There's nothing greater than riding a spectacular singletrack. Load up your gear and start planning your Arkansas mountain biking getaway in one of these awesome state parks.
If you are a road cyclist, there are many state parks located along the Scenic Byways, like the Talimena National Scenic Byway passing through Queen Wilhelmina State Park or The Great River Road that passes through eight state parks. Each route takes you to photo-worthy views across the state. People of all skill levels can find great rides – from long distance routes climbing thousands of feet to easier leisure trips that highlight parks and their communities.
Get Inspiration with our
Park Newsletter
Start Planning with the
Arkansas State Parks Guide