Since I became director of Arkansas State Parks, one activity seems to have been dominating our efforts to connect with a unique and growing demographic. Bicycle tourism has hit Arkansas like a tornado, getting everyone's attention, as well as requiring a lot of attention. Like many of you, I rode bikes as a kid. We went everywhere on a bike, that was our means of transportation, our recreation. We spent hours on our bikes going to friends' houses, racing up and down the streets, dirt piles, alleyways and anywhere else we could go on a bicycle. There was not anywhere we would not go with our bikes.
We were indestructible.
When I went off to college, I parked my old bike then life just took over. Marriage, family, and job all took priority over riding. I did ride briefly again when I was in the Army, but again, life just got busy and the bike was put up. Now over 30 years later, I am in the middle of this bicycle movement as the director of Arkansas State Parks. So I got my old bike out and started to ride again. Of course it needed a little work so I took it the local bike shop in Little Rock to get a tune up. What a surprise I had when the bicycle mechanic looked at my bike and said, "Wow! This is really old school! This bike is older than I am!" As I left with my tuned up "old school" bike, I wondered if maybe bicycle technology had changed enough to make a difference.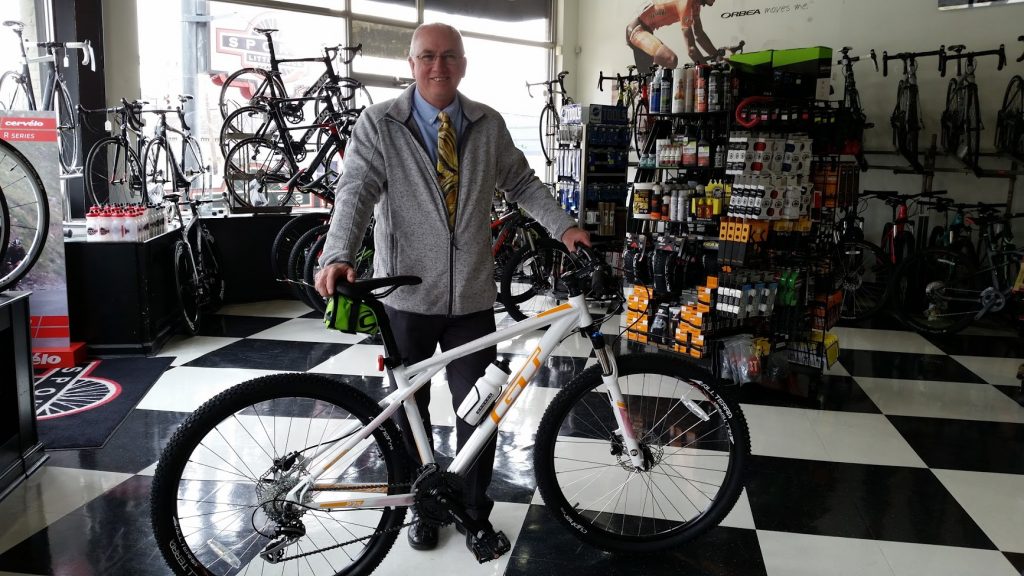 A few weeks later, I returned determined to find out if my "old school" bike was really that far behind. I had quite another surprise. These new bicycles, especially the mountain bikes, just blew me away. I had to have one. The bike salesman made a wise recommendation. He said buy at the low end in case you really don't get into mountain biking and single track riding. Then, you are not out a lot of money. So $600 later – did he say low end – I walked out with my brand new mountain bike. I was so excited I could not wait to ride. 
I remember that feeling I had felt as a kid with my bike so many years ago. 
The first day I rode, I logged 30 miles and it just felt great. I rode with a couple of friends that were rode regularly. They were so kind to me, waiting and riding slowly. I also found out that when they were ready to go, they left me in the dust. I went home expecting to be sore and stiff, but to my surprise my 55-year-old body enjoyed the experience. So the next day, I scheduled to ride a mountain bike ride on something called single track, even though I didn't know what single track meant.
I rode with a group of guys that were my age and four miles later I was exhausted. What a work out, what a challenge and I loved every minute of it. I rode over logs, rocks, around and between trees and nice switchbacks.
I never touched pavement. I was hooked. I knew I would enjoy this new lifestyle.
I enjoyed the exhilaration of riding between trees, conquering obstacles with my bike like logs, roots and "whoop de dos." But I also knew I had a lot of work to do to get in shape, learn riding techniques and build my riding confidence so that I could enjoy the ride without sucking in so much air and not have too many wipeouts. I also realized that since I was the last to catch up to the group, they were ready to go, and I never got to rest. Lesson learned – work hard to not be last!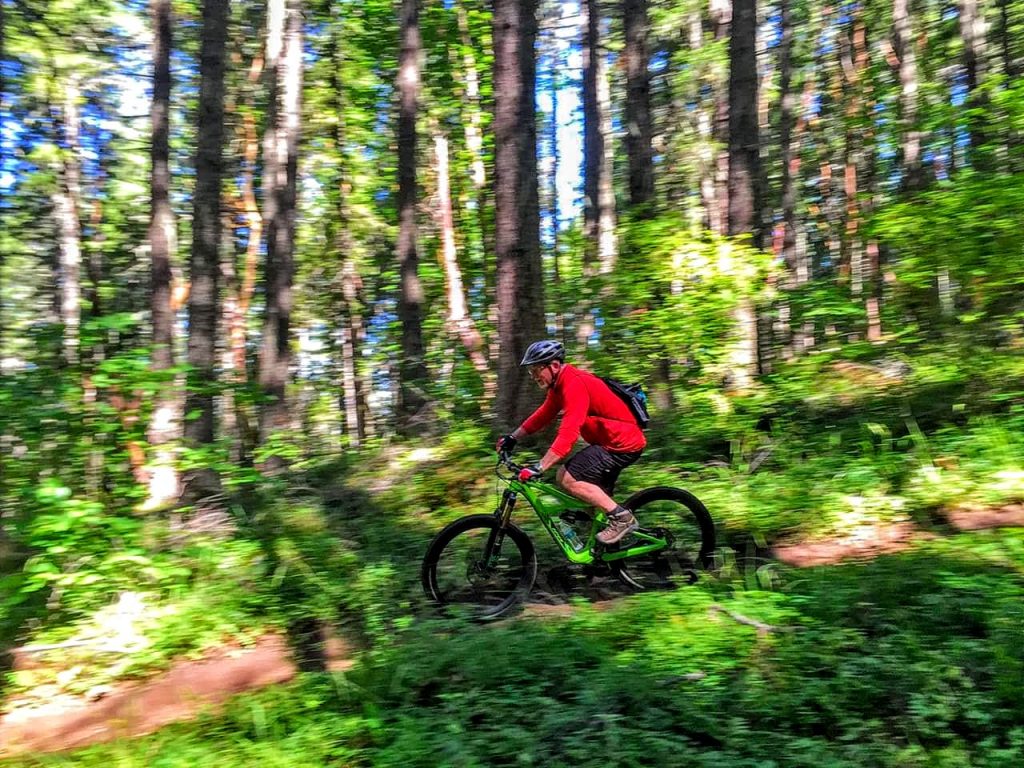 Over the last two months I have been able to ride numerous road and mountain bike trails around Arkansas and plan to ride a portion of all 23 mountain bike trails in our Arkansas state parks. I have meet an enthusiastic group of people that really appreciate bicycling and are strong advocates for the safety of bicycling in Arkansas.
I had the opportunity to go to Missouri and ride a portion of the Katy Trail to learn how Missouri State Parks transformed an old train rail to a bicycle trail – "Rails to Trails" – and how it has impacted the local economy with an $18 million-a-year boost. This is what we are trying to do with the Delta Heritage Trail State Park, developing a rails to trails project, in eastern Arkansas.
I have been to Oregon and meet with their bicycle advocates and tourism development office to discover how they have managed bicycle tourism for the state and what an incredible economic impact it has had on the state of Oregon. While in Oregon, I rode some incredible single track trails. Dead Mountain in Oakridge is probably the most exhilarating bike ride I have ever had!
I rode some trails in Bend, Oregon for a totally different experience in a city environment that connected to bicycle trails surrounding the city. I learned what a pump track is and the fact that I believe we need a few of these in Arkansas. Pump tracks are built out of different materials that allow you to ride the track by simply pumping your bike. It is also a great way to teach young riders skills in mountain bike riding techniques and a great way to build confidence in your riding ability.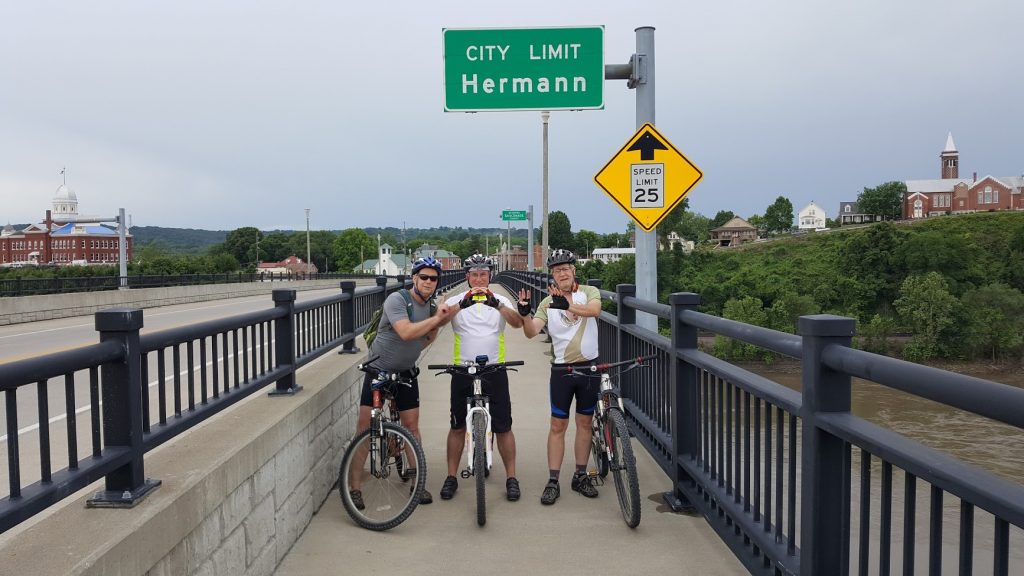 All these experiences lead me to understand a several critical things:
Arkansas is also the host site for the 2016 International Mountain Biking Association World Summit. That is a nod to our state that we have what it takes to be a destination for mountain bikers from around the world.
This year's family vacation included mountain biking with two of my daughters. They never thought they would ride the seven miles in Sedona, Arizona around Bell Rock, but they did and we had a blast doing it. It did wear them out…can you tell? Some of the best father daughter time a dad could ask for!
So in case you are wondering if you should start riding again, the answer is yes, absolutely! You will rediscover the fun you had as a child. The bicycling world has changed so much that you have dedicated lanes, trails, and adventures just waiting for you to discover. If you are currently riding, don't be shy about promoting bicycling. It is a lifestyle and a healthy one. Get involved and become part of a movement that has a positive impact on communities, parks, your health and our environment.
I challenge you to get to your state parks and discover the bike trails and ride them. I continue on my quest to ride them all. See you on the road or trail!