Cover Image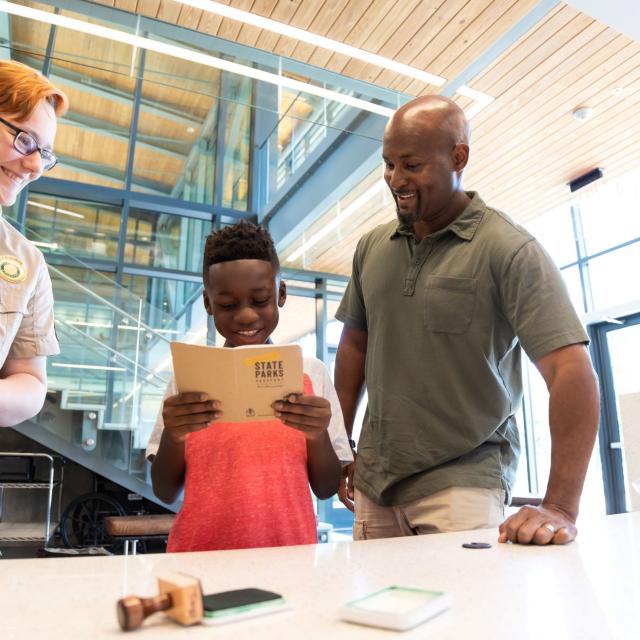 Arkansas State Parks Passport
Pick up your free passport at an Arkansas State Park visitor center and begin recording your travels. We have 52 state parks that are free to enter and offer diverse experiences. Whether you're a history buff, love to hike, paddle, bike, wildlife watch, fish, kick back and relax, or all of the above, there is a state park where you can have a meaningful experience and feel welcome.
Passports can be stamped at a visitor center, or you can make a rubbing of the stamp in parks where there is not a visitor center (just bring a pencil, pen or crayon). Plus, there's room to write your favorite things about your visit too, so you can remember all the great things you did.
​
Club 52: Get out to get in
Introducing Club 52 from Arkansas State Parks - a club that's fun, full of adventure and open to anyone.
With every state park you visit, you get a stamp, not to mention some memories that will last a lifetime. As you explore Arkansas state parks, make sure you get your passport stamped.
To redeem your awards, take your passport to an Arkansas state park visitor center during normal business hours (call before you go) and have them check your passport stamps and collect your reward right then for stickers and playing cards. T-shirts will be ordered and mailed to you. Easy breezy!
If you've started your passport, all those stamps count! You don't have to start over to receive rewards.
*Stamps have to be all in one Arkansas State Park passport. They cannot be combined in different passports.
Club 52 sticker:
Collect 5 state park stamps

Club 52 playing cards:
Collect 25 state park stamps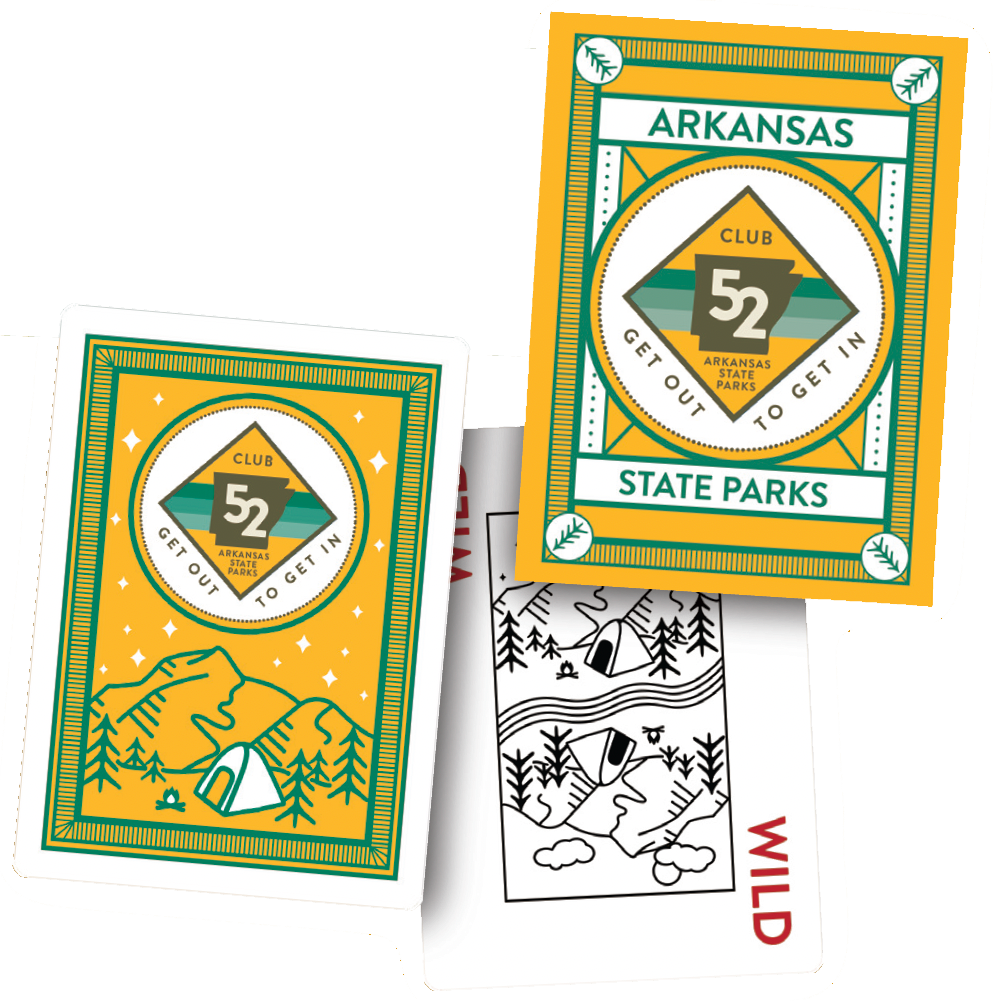 ​
Club 52 T-shirt:
Collect all 52 state park stamps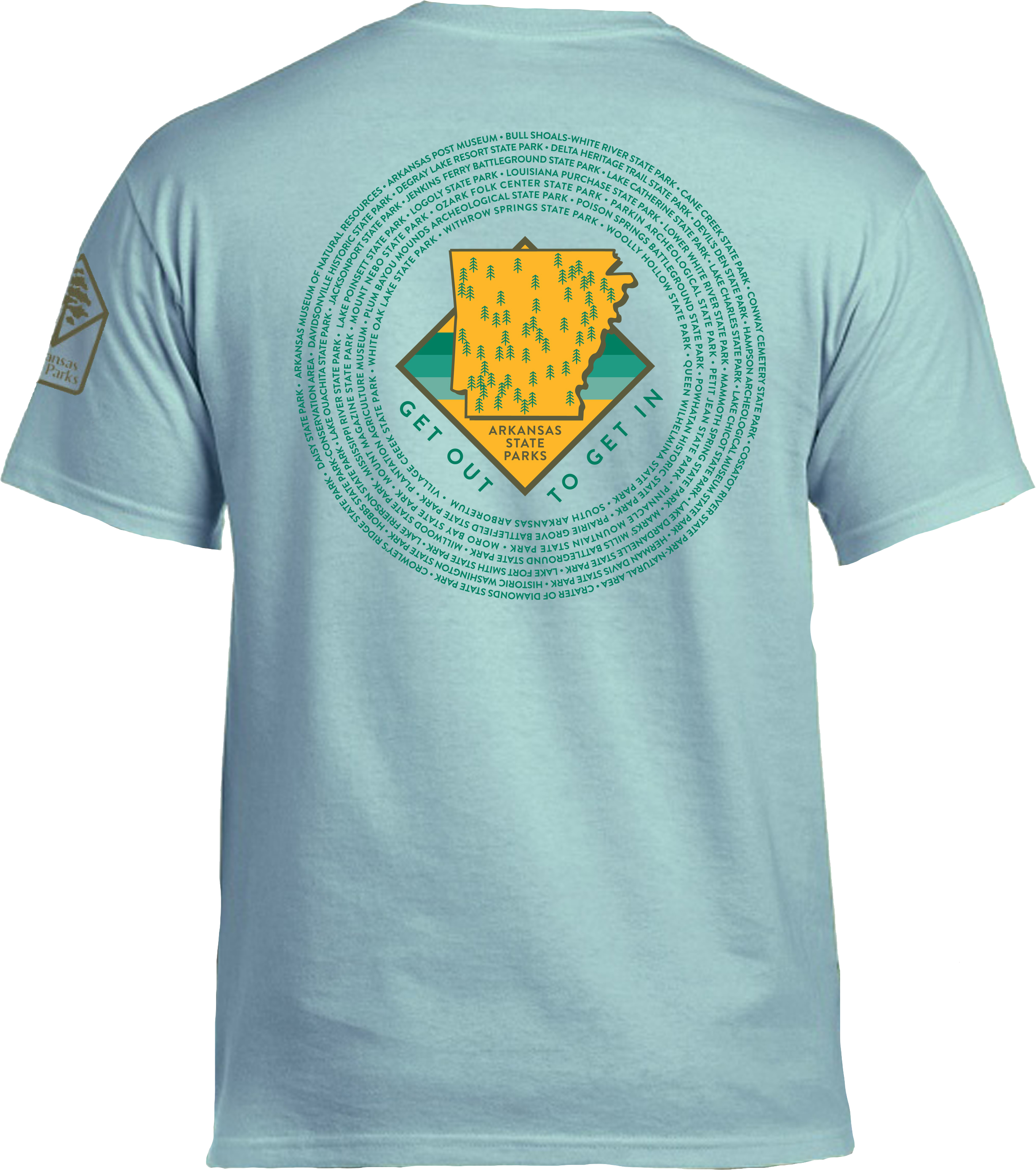 ​
Share your Club 52 journey
We want to share in the excitement of your Club 52 journey. Upload your photos and videos of you and your reward at the park, so we can share them in a photo gallery and on our social channels and cheer you on!
Follow us on Facebook, Instagram and Twitter. Share your photos and videos on social media by using the hashtag #ARStateParks so we can find and share in your Arkansas State Parks experiences.