You probably already know there are tons of fun activities to do with your family and friends while visiting the State Parks of Arkansas – things like hiking scenic trails, kayaking on lakes and streams, fishing, birdwatching, touring historic sites, visiting museums, geocaching, and so much more.
Sometimes, though, you might be looking for even more ideas or inspiration on how to create fun memories together. In today's article, we'll cover five easy, free, engaging activities you can do at a state park. (Or really, you can do these activities anywhere, but we hope you enjoy them at a park!) One of our goals is to help you explore nature and history in fun, safe ways that create lifelong memories.
Whether you are on a campout, staying in a cabin, lodge, or YURT, or just visiting for the day, these are all simple for you to insert into your itinerary at any park, any time.
1. CREATE AND GO ON A NATURE SCAVENGER HUNT
As a family or group of friends, make a list of items to search for in the park – perhaps along a trail or maybe just right around your campsite. Be sure these are things you can see without disturbing plants or animals: It is important to practice "Leave No Trace" principles, which include "leave what you find" and "respect wildlife".
After everyone agrees on the scavenger hunt list, you can set out to find the items together or divide into smaller teams to make it a friendly competition.
Ideally, each group will document their findings using a camera, rather than picking the items up and collecting them. If you do collect them, be sure they are placed back where they came from when the activity ends.
When making your list, we suggest including items that require creativity and imagination, rather than being too specific or difficult to find. Some example ideas include:
a rock the size of your thumbnail,
something that is of no use in nature,
a leaf an insect has nibbled on,
a twig shaped like a letter from the alphabet,
something a bird would eat,
something round (or square, triangle, or heart-shaped),
something you have never seen before,
something you think is beautiful,
something soft,
a leaf bigger than your handprint
a unique group selfie in nature
This activity encourages keen observation skills, plus creativity and camaraderie among the group in deciding on what items to include in the challenge. When the group reconvenes, don't rush through your review of items! Take your time and enjoy the discussion. There are lots of memories to be made as you review the items found and dialogue about how they do or do not meet the established criteria. Expect laughs, surprises, and some true "wow" moments as you gain insights into how your loved ones view the park.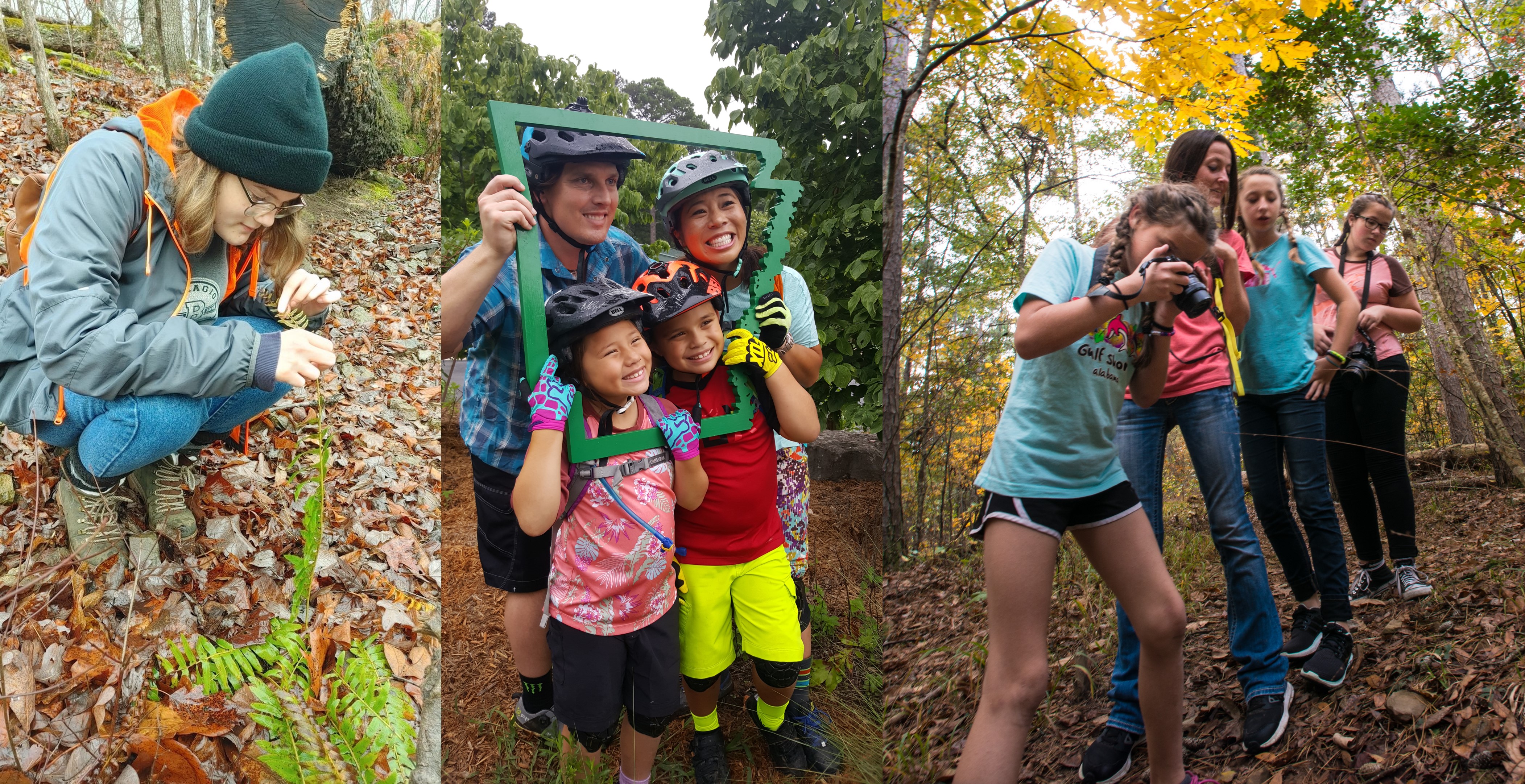 2. PLAY THE "CAMERA GAME"
This activity heightens perception and is excellent to play at all parks, including natural areas, historic sites, and recreation areas. The Camera Game is played in pairs: one person is the photographer; the other is the camera.
The "Camera" closes their eyes and allows the "Photographer" to gently guide them around a small area, leading gently by the elbow or shoulder. When the Photographer taps the shoulder of the Camera twice, the Camera opens their eyes on the scene before them. Both players remain silent. After three to five seconds, the Photographer taps the Camera's shoulder once, signaling the Camera to close their eyes. The concept here is similar to opening and closing a camera shutter to capture a picture on film, or snapping a photo on your mobile device.
Because the Camera looks at the scene for only a few seconds—before their minds can wander much-- the impact of their "picture" is quite powerful. Players of the Camera Game have reported retaining a vivid memory of their pictures for five years afterward.
If your group needs ideas of what to "photograph," discuss beforehand possible examples: The scenes could be wide-angle and scenic -- such as the view across a lake or looking down a trail -- or they might use an imaginary macro lens and take close-up "pictures" of beautiful things like the rough-hewn edges of historic cabin logs, or dewdrops of water on a spider web.
Perhaps your group will want to play multiple rounds of the game with different categories or special challenges each time.
The Camera Game helps children and adults experience what it is like to truly see. This activity also gives the Photographer the incentive to look for and share beauty with others.
(Credit for this activity idea goes to Joseph Cornell, author of Sharing Nature with Children and other related works)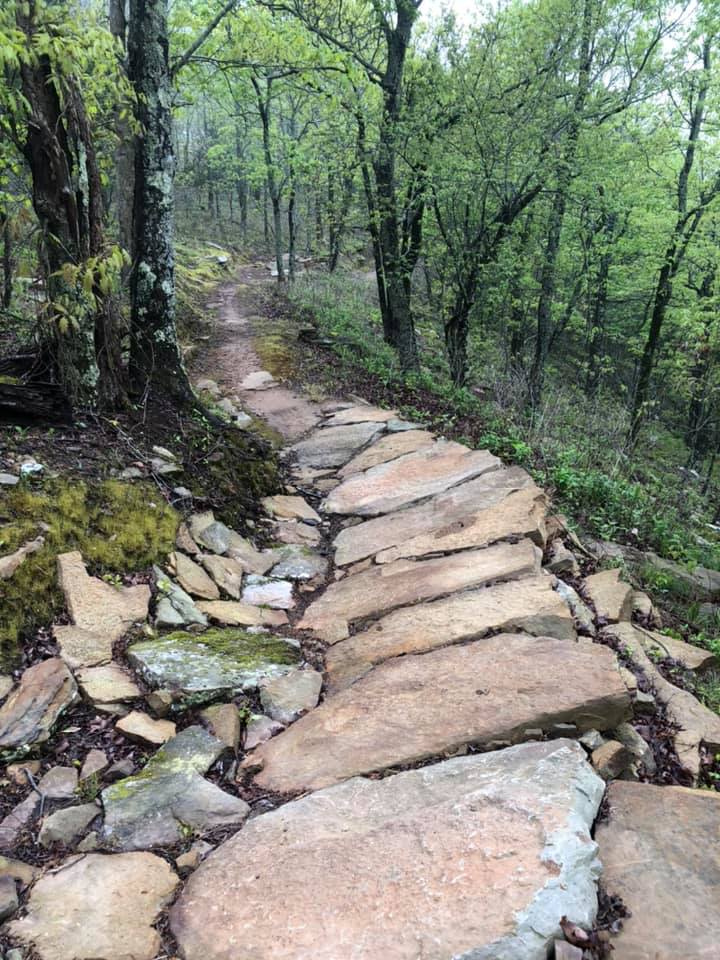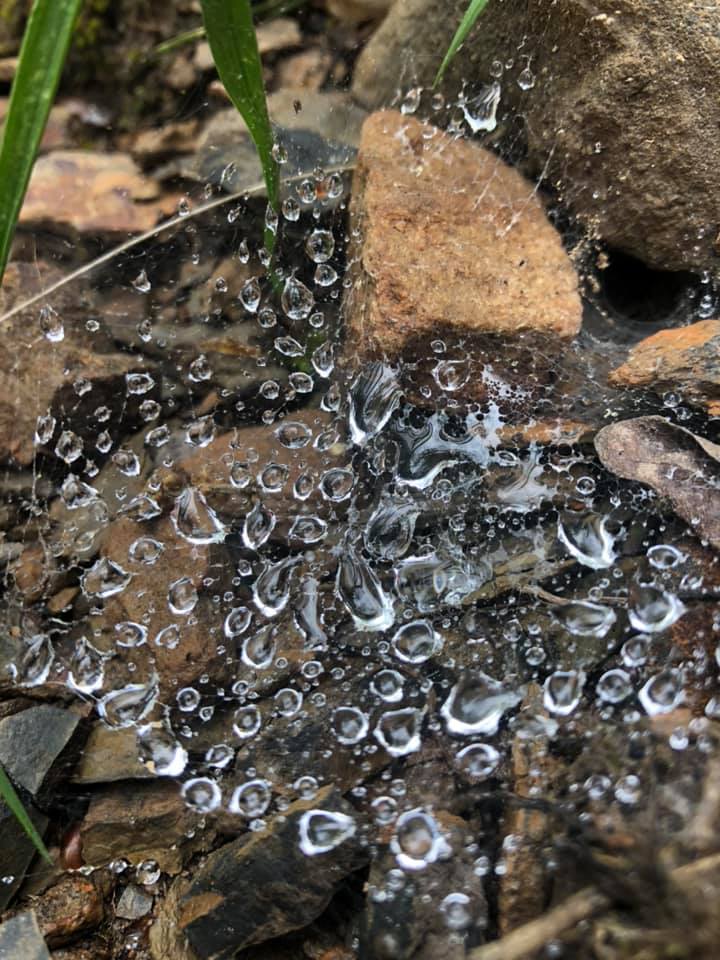 The Photographer might choose to "take a photo" looking down a beautiful trail, like this scene on the Chickalah Loop Trail at Mount Nebo State Park, or they might focus on small wonders such as dewdrops on a spider web.
3. TAKE A "COLOR WALK"
Bring a box of crayons with you to the park. Before starting on a trail walk, invite each person in your group to choose a crayon from the box to carry during the walk. (Note: If you have young people in your group, consider having a quick talk about not drawing on inappropriate surfaces with their crayon – they might be tempted, and this will gently remind them about your expectations).
Challenge each person to find their color in nature's surroundings during the walk. If you want to make the activity even more challenging, before you invite the color selections, remove all shades of green and brown – the tones most commonly seen in a forest.
Most people start out skeptical that they will find bright colors in nature, but are then amazed to use their observation skills and see that there truly is a palette of colors out there! The diversity of plants, lichens, fungus, moss, bird life, and more have much more depth than most people realize.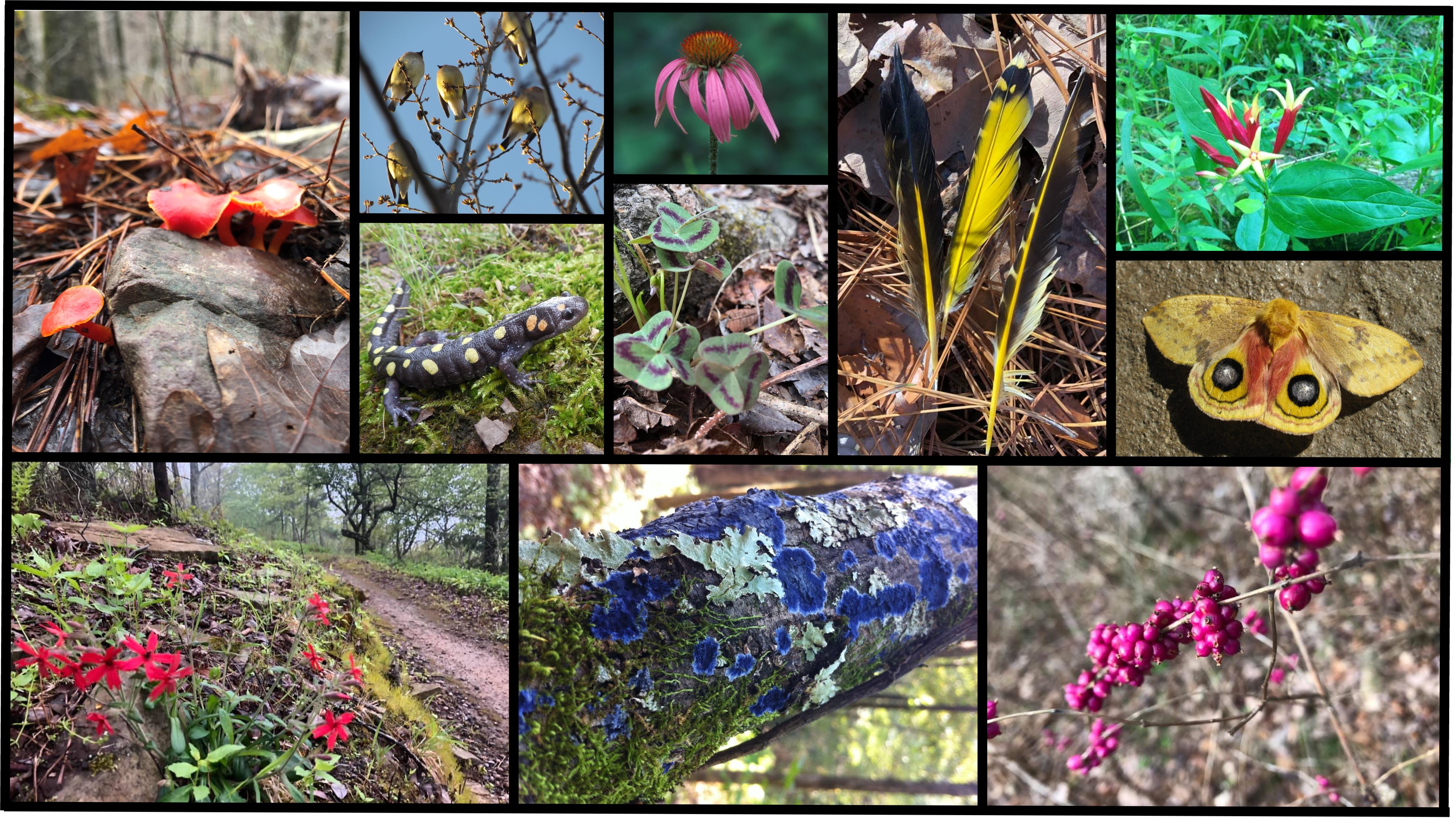 4. SET A CLOCK FOR A SPECIFIC AMOUNT OF DEDICATED JOURNALING TIME
Help your family record their memories of their State Park visit by starting or adding to a journal. This activity can be done simply and inexpensively by just bringing along some paper and pencils on your trip. Or, you can make it as fancy as you want by having your family or friends bring special notebooks, colored pens, or whatever makes them feel creative.
Journaling can be a good quiet activity in the afternoons when rest is needed, or perhaps at the beginning or end of a day to reflect on the day's adventures.
One of the coolest things about journaling is there is not a right or wrong way to do it! Encourage everyone in your group to participate, and explain that they can choose to share what they journal, or not. If they do share, it should be a safe space for them to do so without judgment or criticism of their work. Try to remind everyone that they don't have to be especially good writers or artists to record their special memories.
Some will prefer to write, others sketch. Some may do poetry. Some record what they see; others focus on what they hear, smell, or feel.
If your group is unsure how to get started, some prompts you might use are:
Draw three things that you love about this state park.
Imagine this place one hundred years from now. Write about what things you hope are still here.
Listen carefully: What do you hear in the park today?
How does this place make you feel?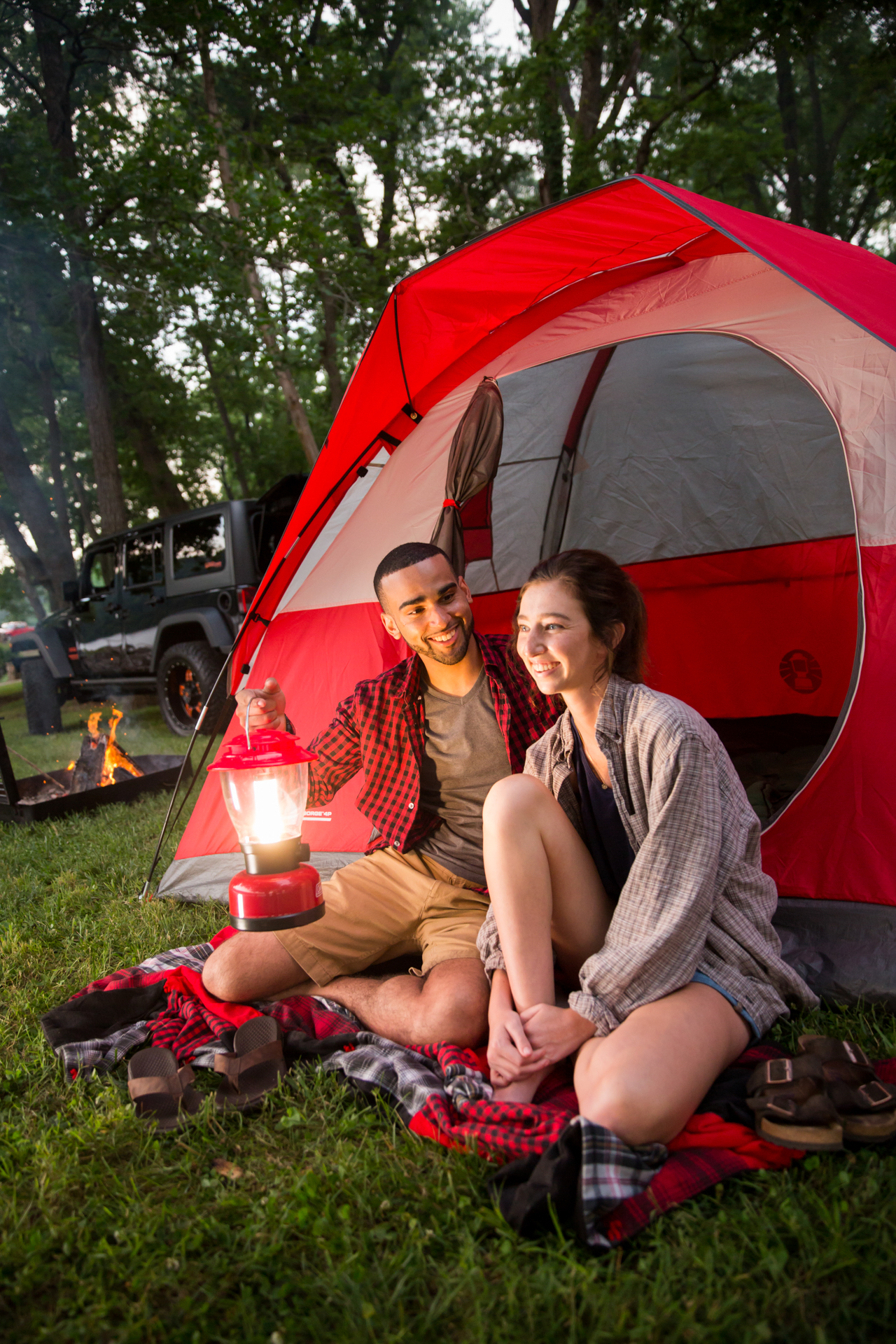 5. RELAX!
While it's super fun to think about all the fun activities there are to do in State Parks, try to also remember: Not every moment has to be structured during your park visit.
Your family might really benefit from a dedicated hour each day of scheduled but simple "downtime." Bring camp chairs, hammocks, or blankets. Encourage hanging out. Tell jokes and stories around the campfire. Do some daydreaming. Agree on a set number of minutes for being quiet and just listening to the natural surroundings.
Most importantly, talk with your family or friend group about their park experiences throughout the day. The connections you will make with one another, and with the State Park, are priceless.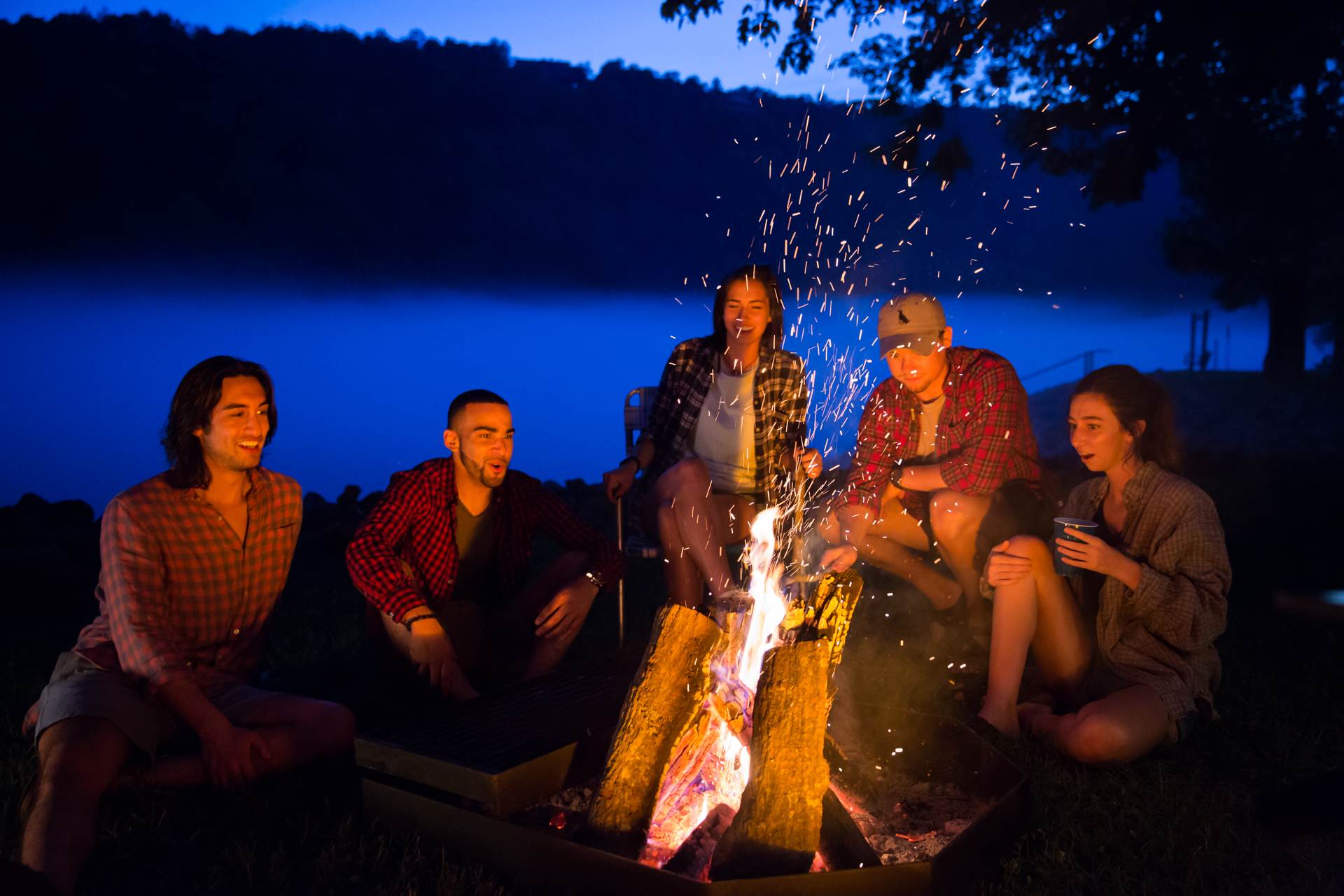 IN CONCLUSION:
These are just five simple ideas for having fun together in a state park. No matter what you and your group decide to do during your park visits, remember to always respect the park resources, keep safety in mind, and laugh a lot! We hope you make countless, positive memories and come back and see us again and again.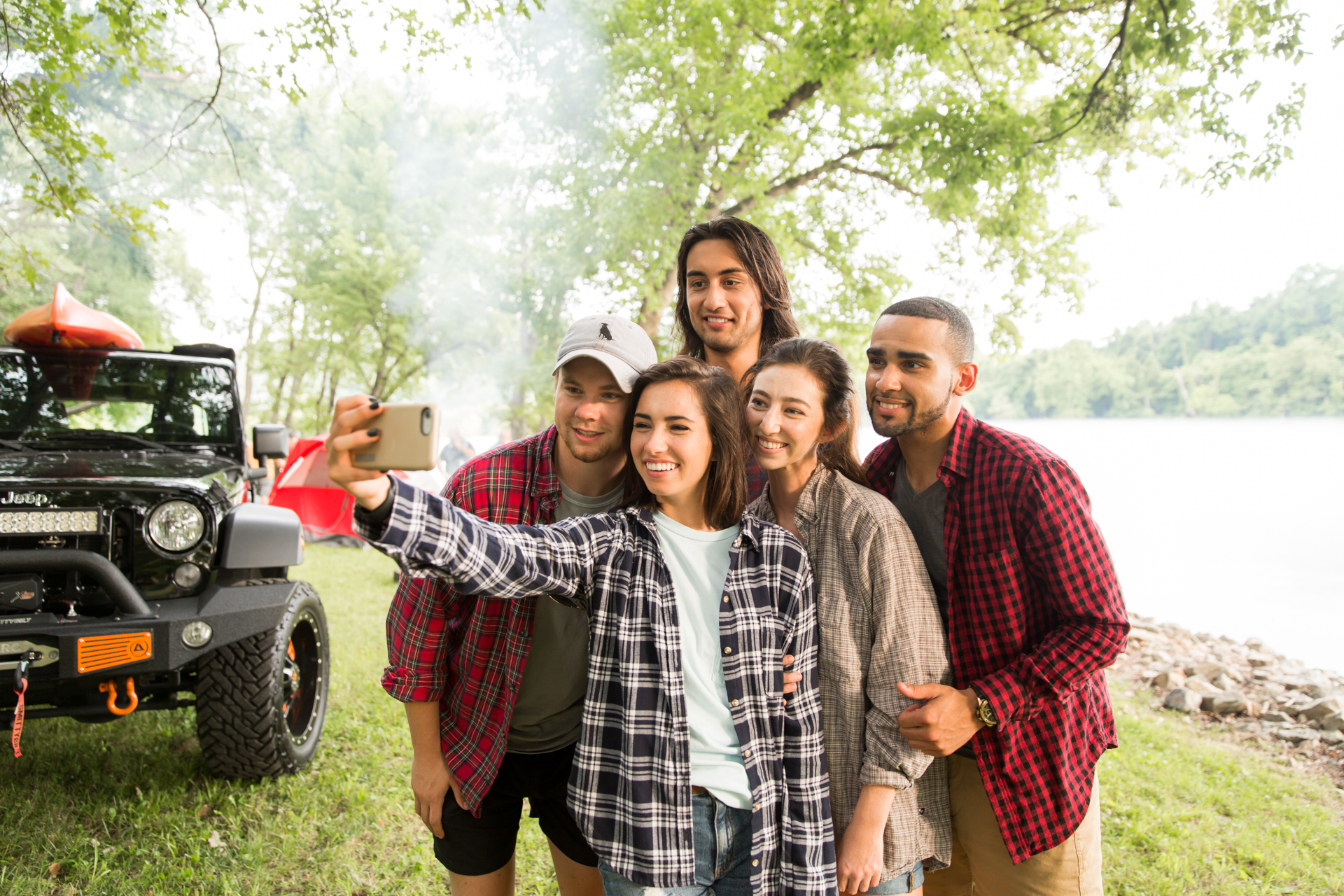 We love hearing your stories and seeing your photos. If you do any of these activities – or others—during an upcoming park visit, tag us on your social accounts at @ARStateParks and use the hashtag #ARStateParks!