Picture this: You've stepped onto a crunchy gravel trail, the brisk Arkansas air breezes across your face and you take a deep breath of nature. The tall trees — in deep shades of evergreen and ochre — rustle, there's a river flowing nearby and the songbirds are chirping. All of this combines to make the soundtrack to your Green Friday.
What is this day, you ask? Well, picture Black Friday without the lines, yelling and mall-parking-lot fights. Instead of shopping the day away, head into the great outdoors and explore the day away. Plus, you need to walk off the turkey stupor…we know you will have leftovers for breakfast (and so will we).
Check out our event calendar with the keyword #GreenFriday to find everything from boat tours and guided hikes to workshops. If you want to explore on your own, find the maps and trails that fit your need. From chasing waterfalls to spotting deer in meandering meadows, there is a hike out there for you. You can also explore our Digital Discovery section of our website that includes virtual guided hikes, mountain biking, activities, and other experiences created by staff to connect you to state parks.And if you haven't checked out our Monument Trails, you're in for a treat. These world-class trails are perfect for mountain biking, hiking, and trail running.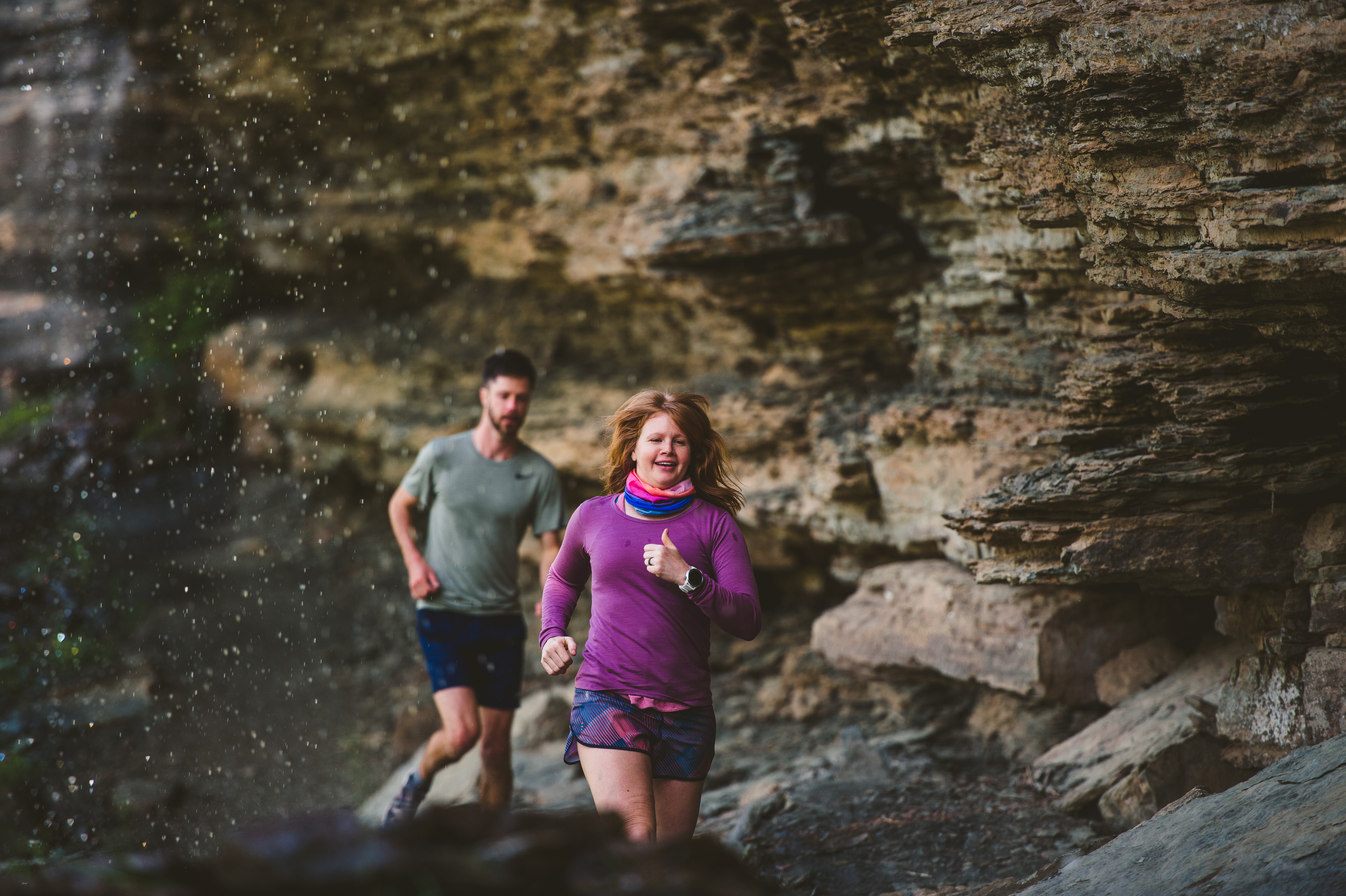 As Arkansas state parks have seen such a surge in visitation, there are some key things to remember when you're visiting state parks. If you pull in the parking lot and it's full, the park is full. Check out the state park map and think about exploring state parks that aren't quite as busy. Recreate responsibly. Don't litter. Follow the seven Leave No Trace principles to help protect your state parks for generations to come. Stay on designated trails. Do not take a "short cut." This can be detrimental to the resource and wildlife. Be considerate of others. It's still important to socially distance and be respectful of others. Dogs on leash are always welcome, but make sure you clean up after your pet and pack it out.
The idea of Green Friday began several years ago when outdoor co-op REI shut its doors on Black Friday to encourage people to choose time outdoors over fighting it out in the aisles. Although, Arkansas State Parks has been encouraging people to spend time outdoors with family and friends or alone in nature for many years to destress from the hustle and bustle of life. 
Let us know how you spent Green Friday on social media — tag us and use the hashtags #ARStateParks, #GreenFriday, and #OptOutside.