Your Perfect Fall State Park Getaway
Hop on a scenic road, kick up some golden leaves and make your way to a fresh-out-of-your-favorite-fall-movie getaway. Arkansas State Parks has something for everyone — are you more of a cabin or lodge person? Book your stay now because fall is in season.
Check out fall camping and activities and Get Back to Nature this Fall. And we want all you leaf-peepers! Share your fall foliage pics and check out the gallery. 
Cabins
The Civilian-Conservation-Corps, 1930s-built, stone-and-wood cabins scream Instagramable fall. Snuggle up near the fireplace in your coziest sweater with a cup of hot apple cider after a long leaf-peeping hike. Don't forget to see the Wishing Well Flume waterfall surrounded by red and orange foliage.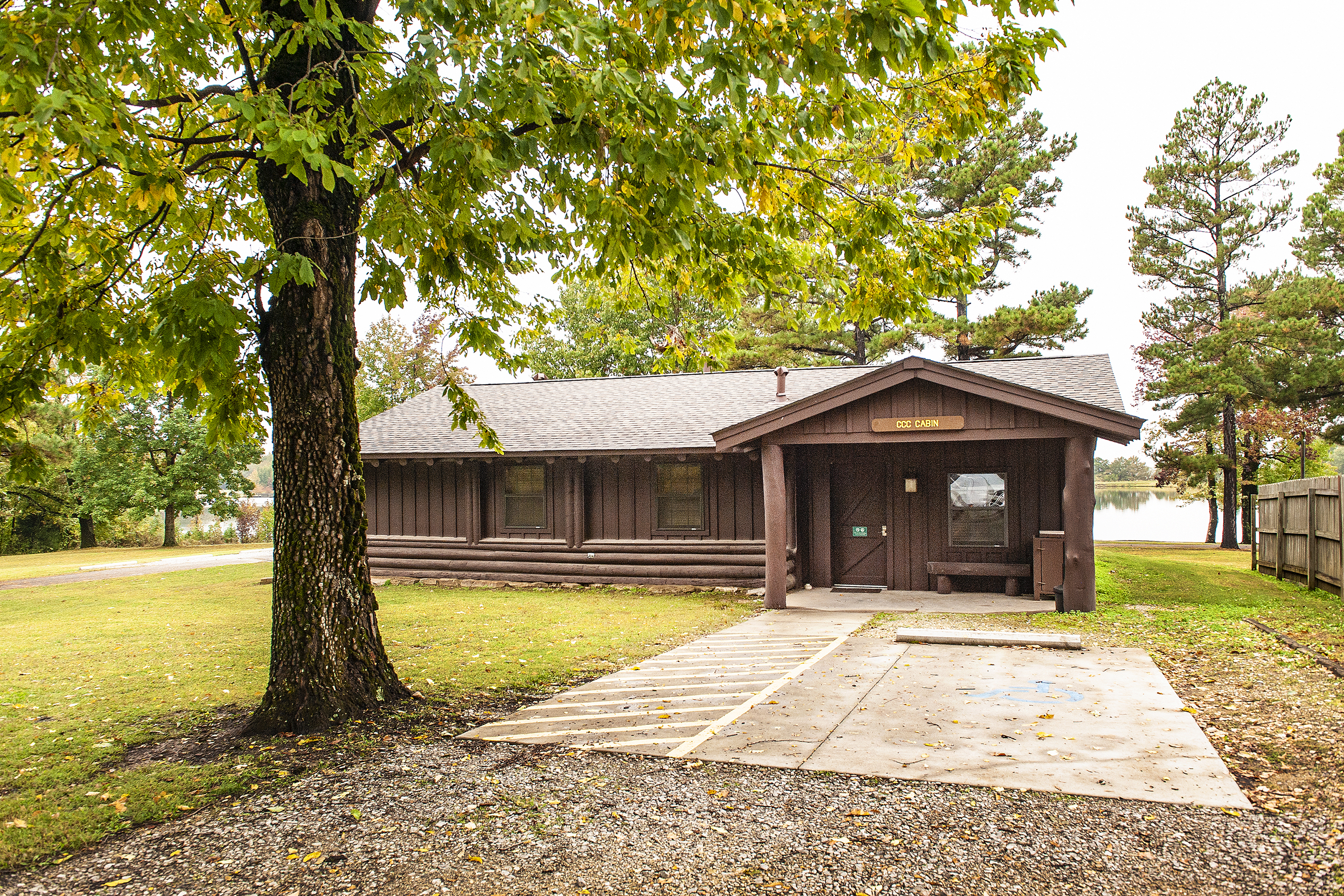 The largest natural lake in Arkansas and the largest oxbow lake in North America's waters will beckon you for an autumn stay. While you can choose a lake view, we recommend a woods-view lodging for the colorful leaf season. From your bedroom window, you'll be able to spot sunflower-yellow leaves fluttering to the ground. 

33 miles of trails lead you to two lakes that reflect honey-colored trees in harvest-season glory. Book one of the luxurious cabins that feel more like a resort than your scouting-days campsites — think exposed-wooden-beam ceilings, flatscreen televisions, fireplaces, opulent linens and cozy couches. Pro-tip: Bring your horse because the equestrian trails are some of the best in the state.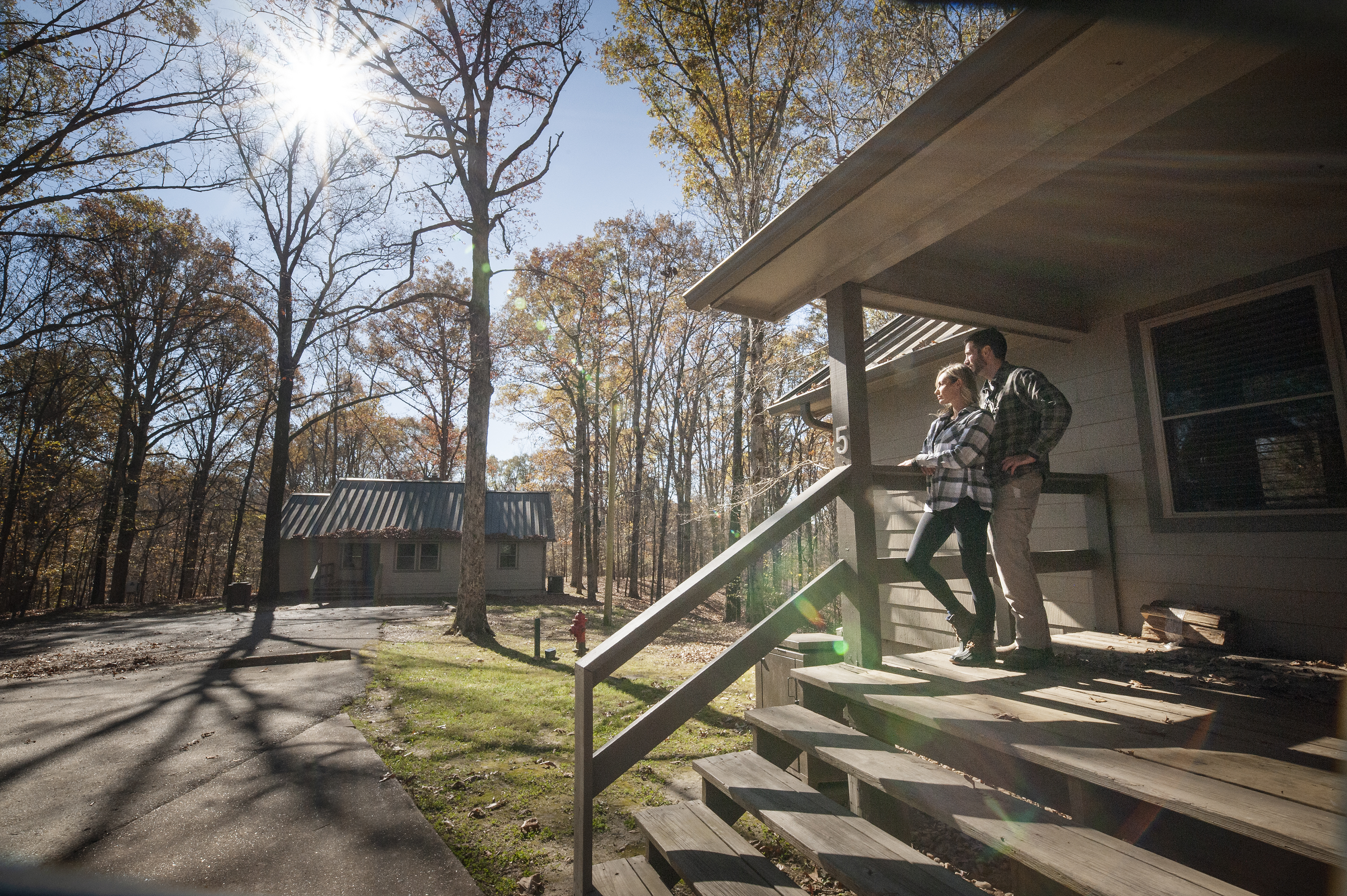 Off-the-beaten-path is the first description that comes to mind when thinking of Moro Bay. These extra private cabins with screened decks (ideal for turkey dinners and early-morning coffee-sipping) and access to year-round fishing are just perfect for family vacations. Leave the wood-walled interior of your lodgings to go spot bald eagles and pumpkin-spice season colors.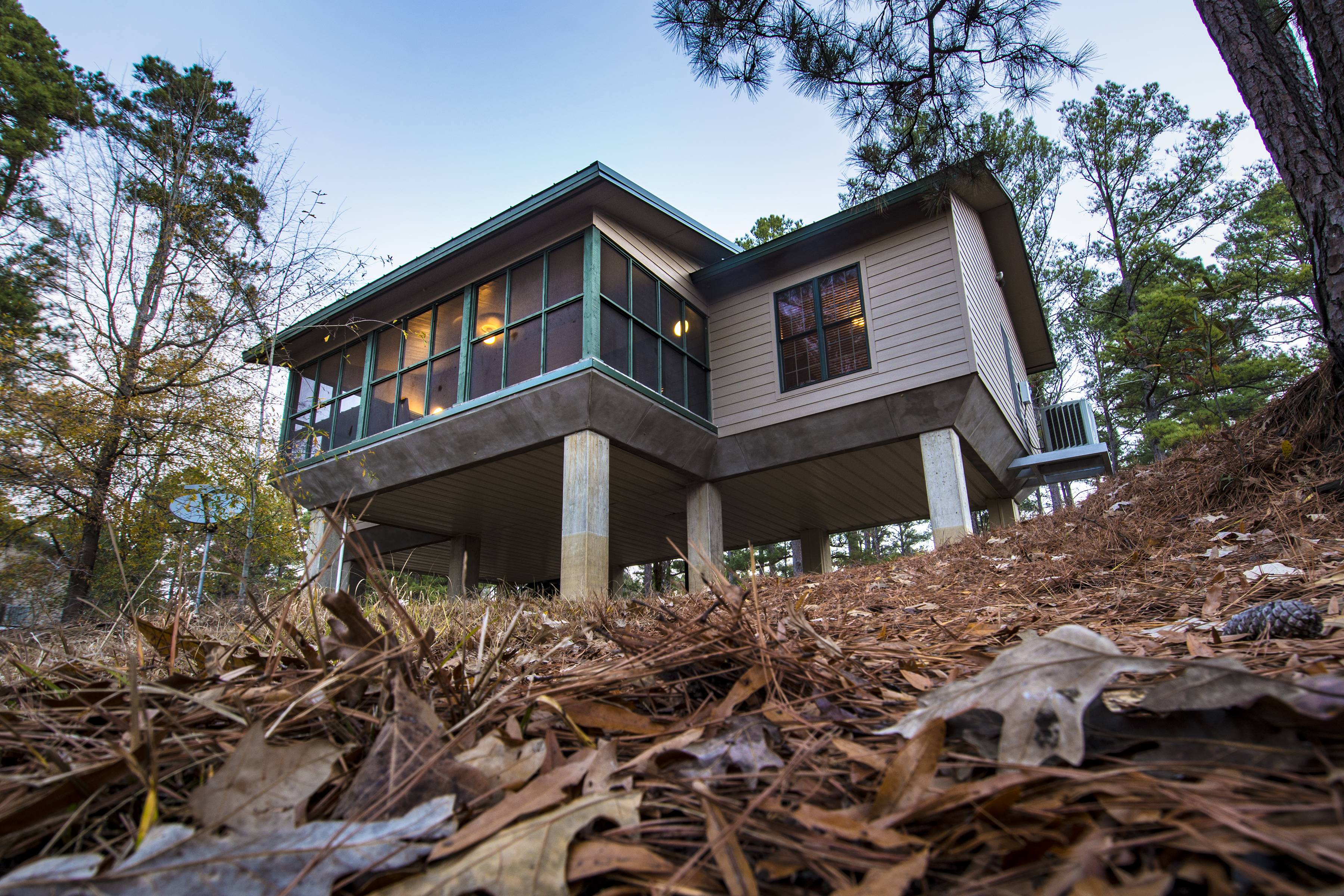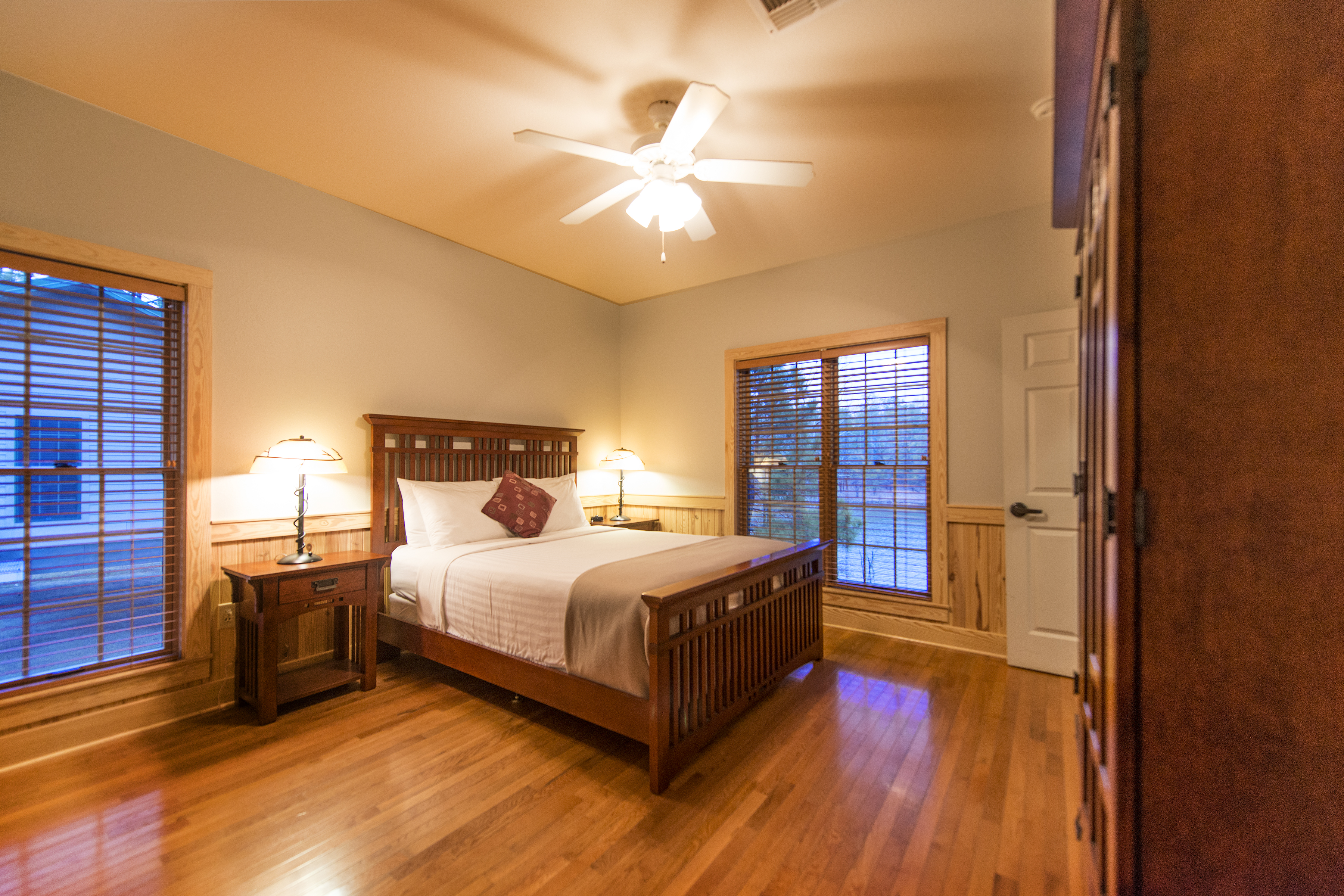 Lodges 
Situated on the shores of DeGray Lake, just 72 miles from Little Rock, this is truly a resort. The 96-room dwelling can be a jumping-off point for sunset cruises, guided hikes, birding tours, fall color walks and more. Pro-tip: If it gets too cold outside, check out the on-site escape room for a brain-teasing riot of a time.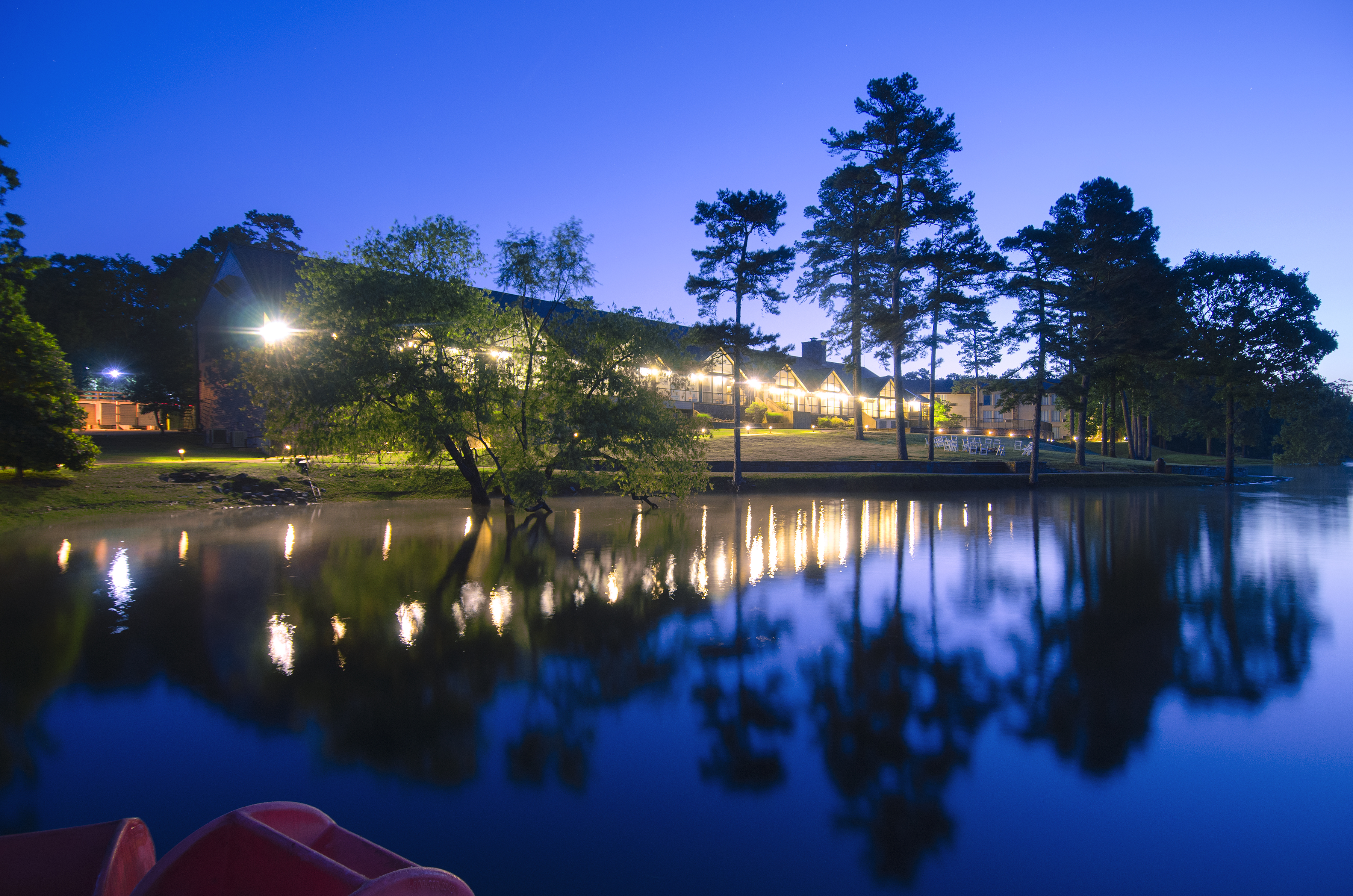 Pack your well-worn "Harry Potter" book and sit on a comfy, brown-leather couch next to a roaring fire in the massive gray-stone fireplace for the ultimate autumn night inside at The Lodge at Mount Magazine. This 60-room experience has a heated indoor swimming pool and offers jaw-dropping views of the Petit Jean River Valley.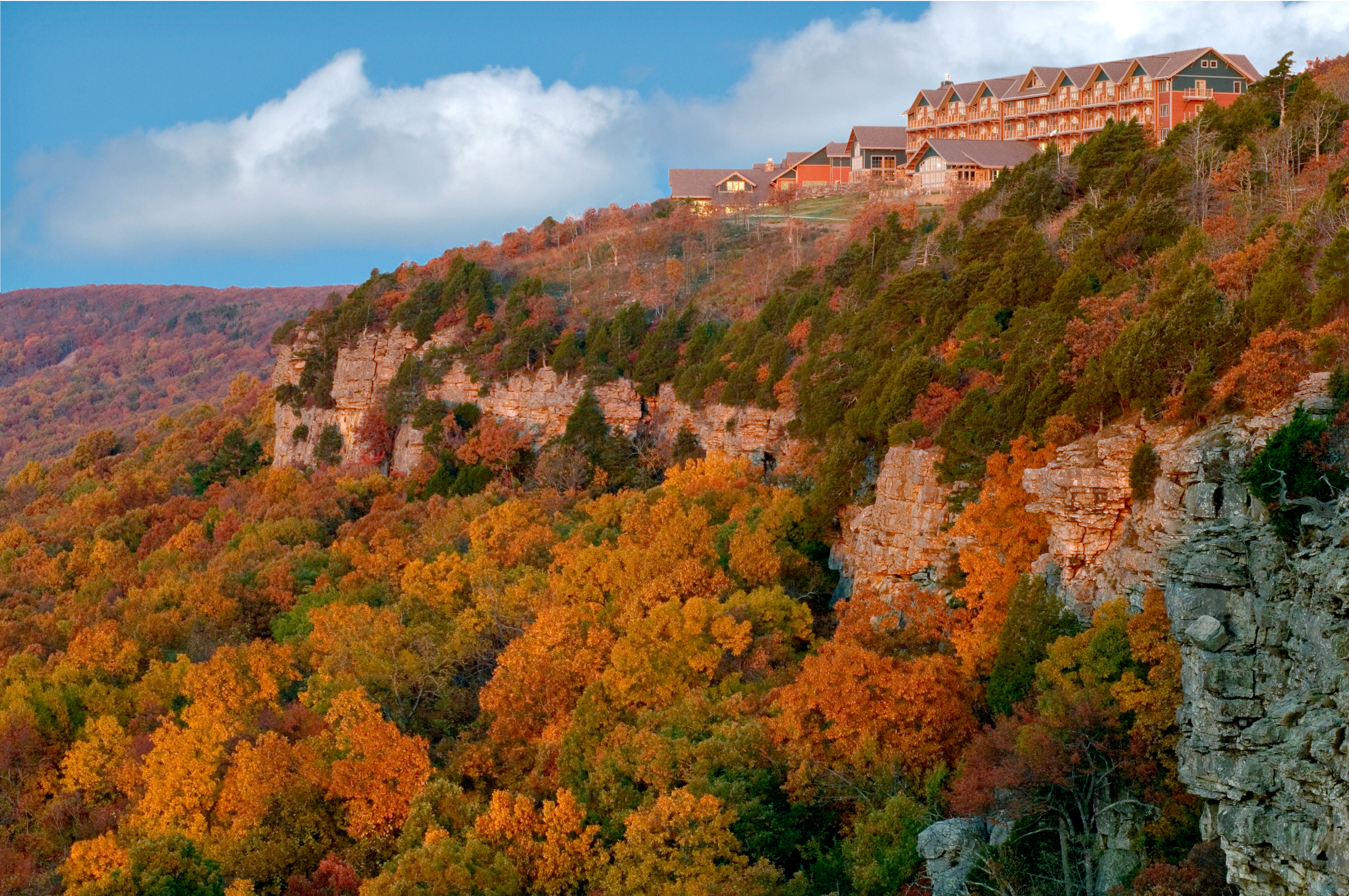 Open until late-October, this park celebrates music, crafts and the culture of the Ozarks. Your family can delight in pottery classes, strolls through the Heritage Herb Garden and live music on the Blacksmith Stage on your next getaway. Looking to get ahead on your holiday shopping? The Craft Village offers artisanal items like flame painted jewelry, candles, pottery, stained glass and wood carvings. This area kind of feels like Stars Hollow in "Gilmore Girls" — there's always something happenin'. 

Petit Jean Mountain inspired the creation of Arkansas's first state park, and during reaping time, this park might inspire you to hike a bit longer, stay up a little later or eat a few more s'mores with your crew. The lodge's big windows look out onto incredible mountain vistas, rich with fall colors. Be sure to snap a group photo on the stone Davies Bridge that overlooks a veil-like waterfall.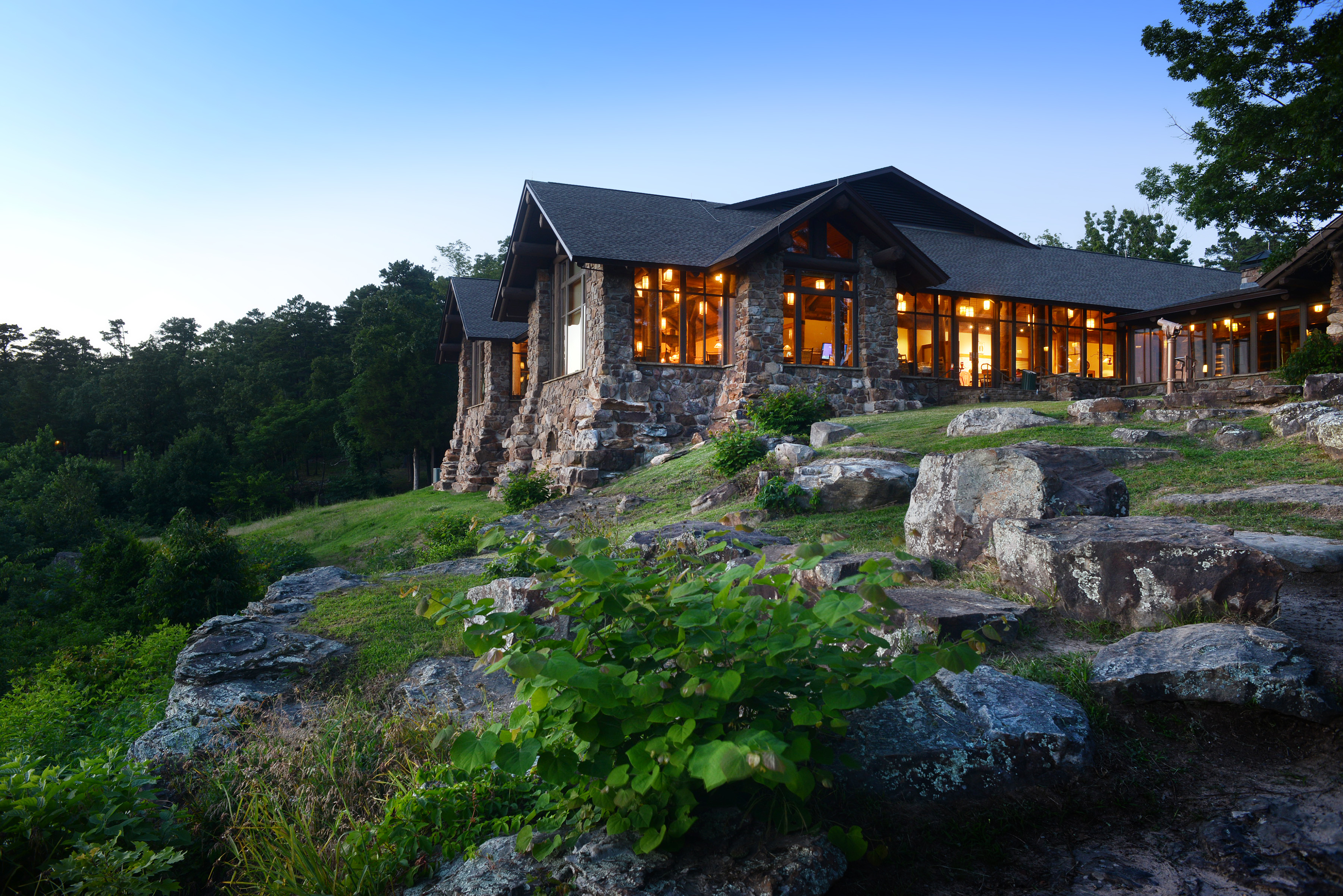 The second highest peak in Arkansas beckons you with a fully renovated lodge that has in-room fireplaces for those long, sweater-weather nights where you just want to watch a good movie cuddled up. Grab a chair on the balcony for sunrise views over the valley swathed in garnets, burnt oranges and golds. Make sure you have breakfast at the Queen's Restaurant to feel just like visitors in the 1800s felt when visiting the "Castle in the Sky."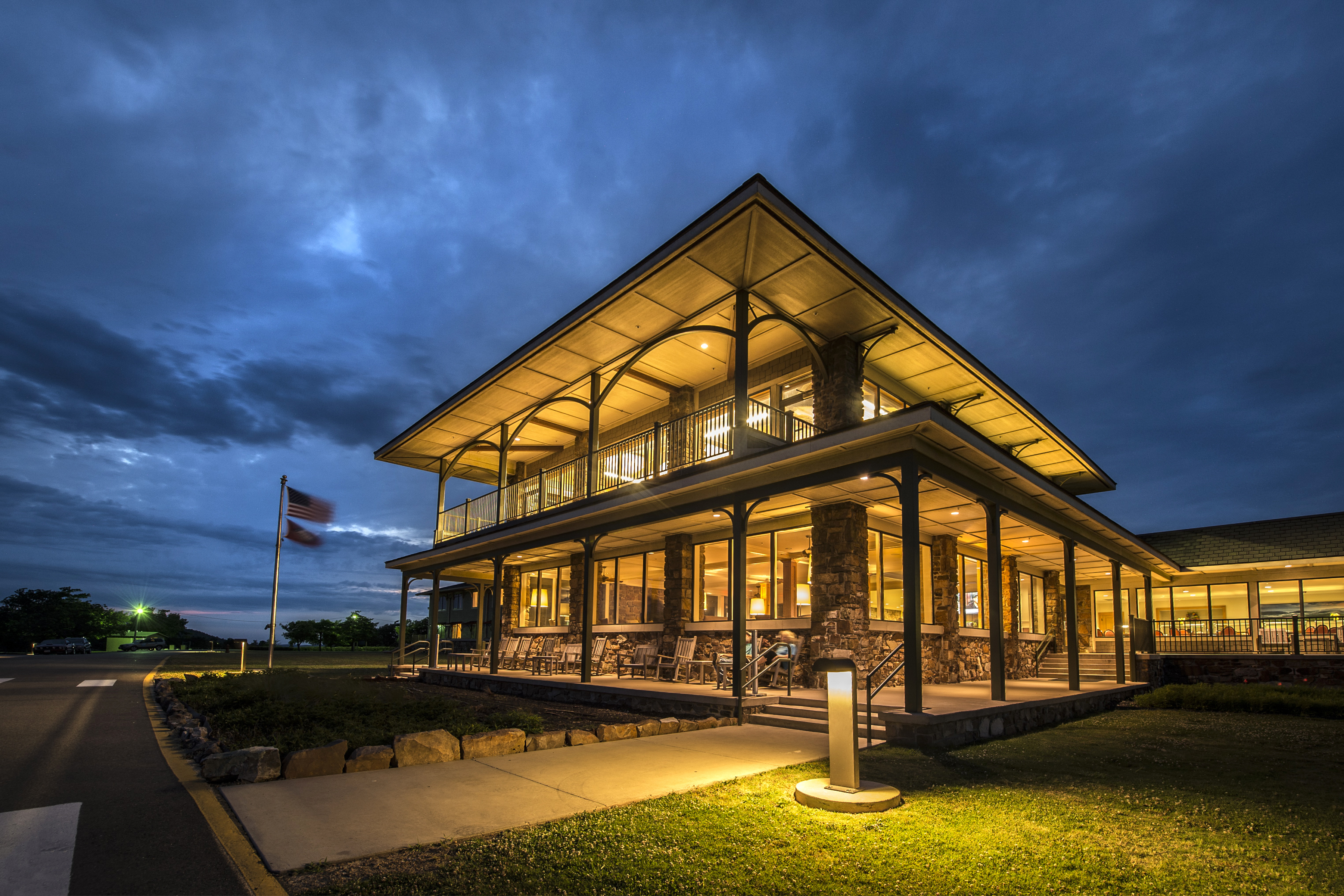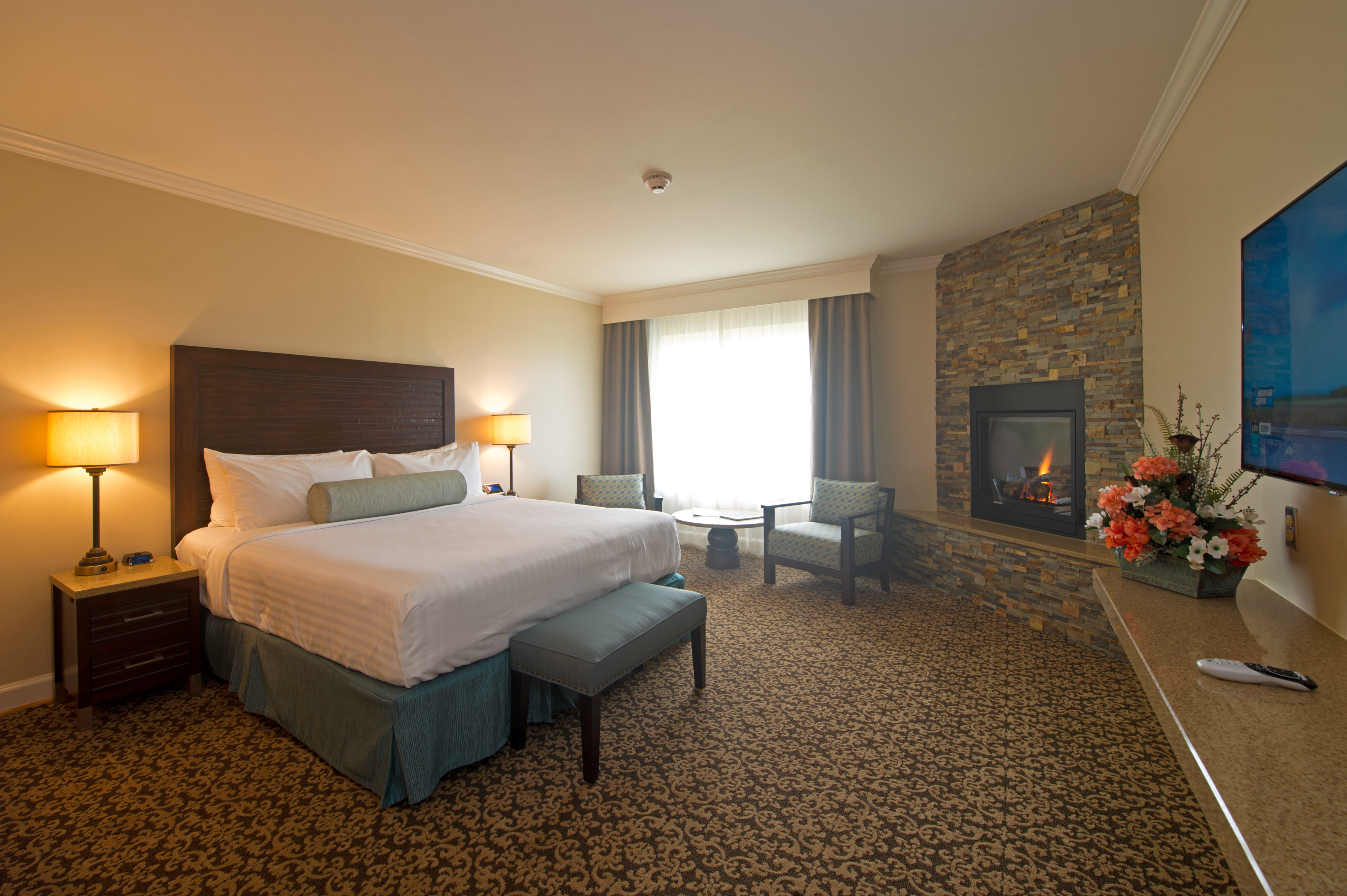 Experience The Natural State's fall colors throughout Arkansas State Parks this year >>