Get Back to Nature This Fall
As bright mornings give way to chillier weather and the leaves start to turn to auburn, garnet, and gold, you'll feel the pull to get outside. Whether you want to spend an entire weekend living around nature's beauty or want to feel the thrill of speed as you race down a Monument Trail, Arkansas State Parks has something for everyone this autumn. 
Camping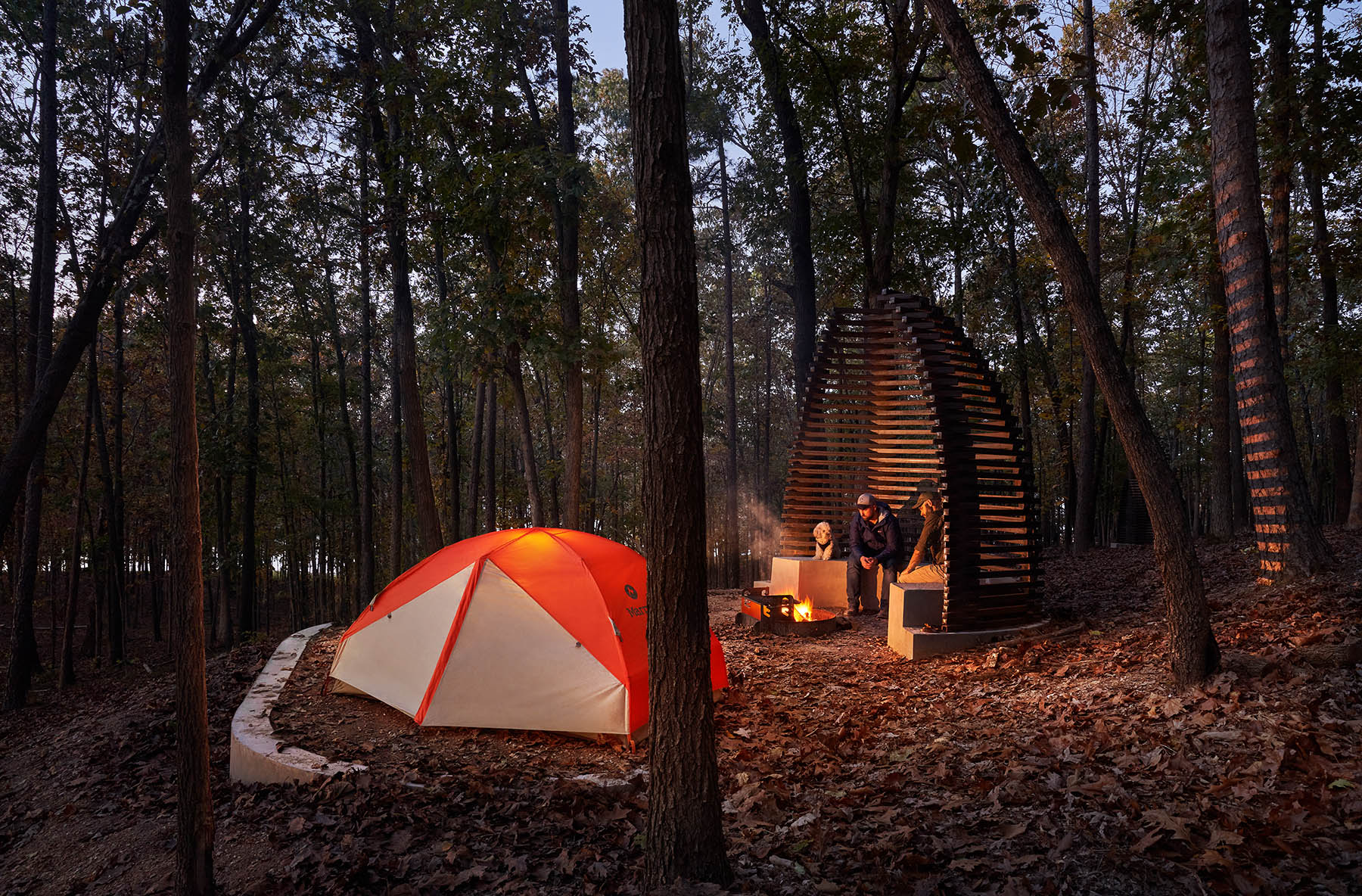 Hike/Bike in sites at Hobbs State Park-Conservation Area​
Located in the southwestern part of the state, this park is nestled on the shores of White Oak Lake. Come fall, the trees turn beautiful shades of orange and red. Snap up one of the 45 campsites for a fishing (or birding) weekend of solitude.
45 campsites mean you can have multiple days of epic fishing, just 35 minutes north of Texarkana. The 29,260-acre lake is home to largemouth bass, catfish, and crappie. Plus, the area is an Audubon-designated Important Bird Area, so you can spot 300 of The Natural State's 400 on-record species. 
This state park is a true getaway tucked into southern Arkansas. 23 campsites can be your jumping-off point for autumn hikes, fishing, and boating. The area is also home to bald eagles, so bring your binoculars to try to spot these majestic birds. 
The banks of War Eagle Creek turn incredible shades of red, gold, orange, and green as fall makes its way through the park. With 39 campsites, this park 40 minutes east of Fayetteville has three trails, a beautiful waterfall, and plenty of activity options for the whole family.  
Perched on the shores of the 335-acre Lake Frierson, the seven campsites are ideal for fishing for bream, catfish, crappie, saugeye, and bass. Or rent a pedal boat to explore the rustling trees that surround the lake. The best part? This oasis is just 15 minutes north of Jonesboro. 
40 minutes south of Pine Bluff, the Coastal Plains join the Mississippi Delta in forest-meets-lake splendor. Put up camp at one of the 29 sites and explore Bayou Bartholomew, the world's longest. The rolling terrain provides excellent trail running, riding, and backpacking when the weather cools down. 
Hiking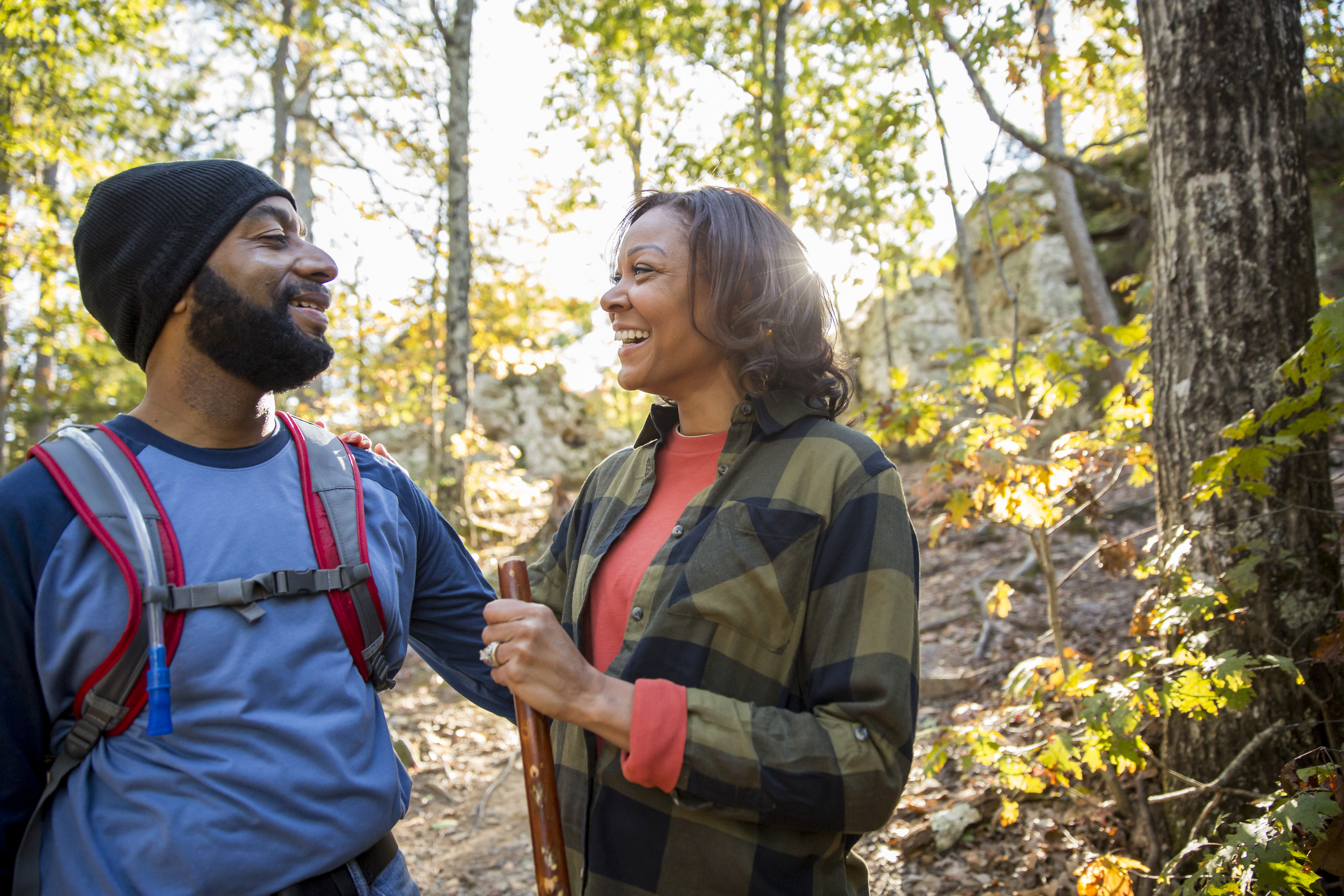 ​
With autumn colors showing off in jaw-dropping ways, it's time to lace up your hiking boots and get out on a trail. Cross suspension bridges, climb to the top of ridges or find incredible geologic wonders — all surrounded by fall foliage — on one of the many hikes available in Arkansas's park system. Learn about hiking tips for the season >>
Mountain Biking & Monument Trails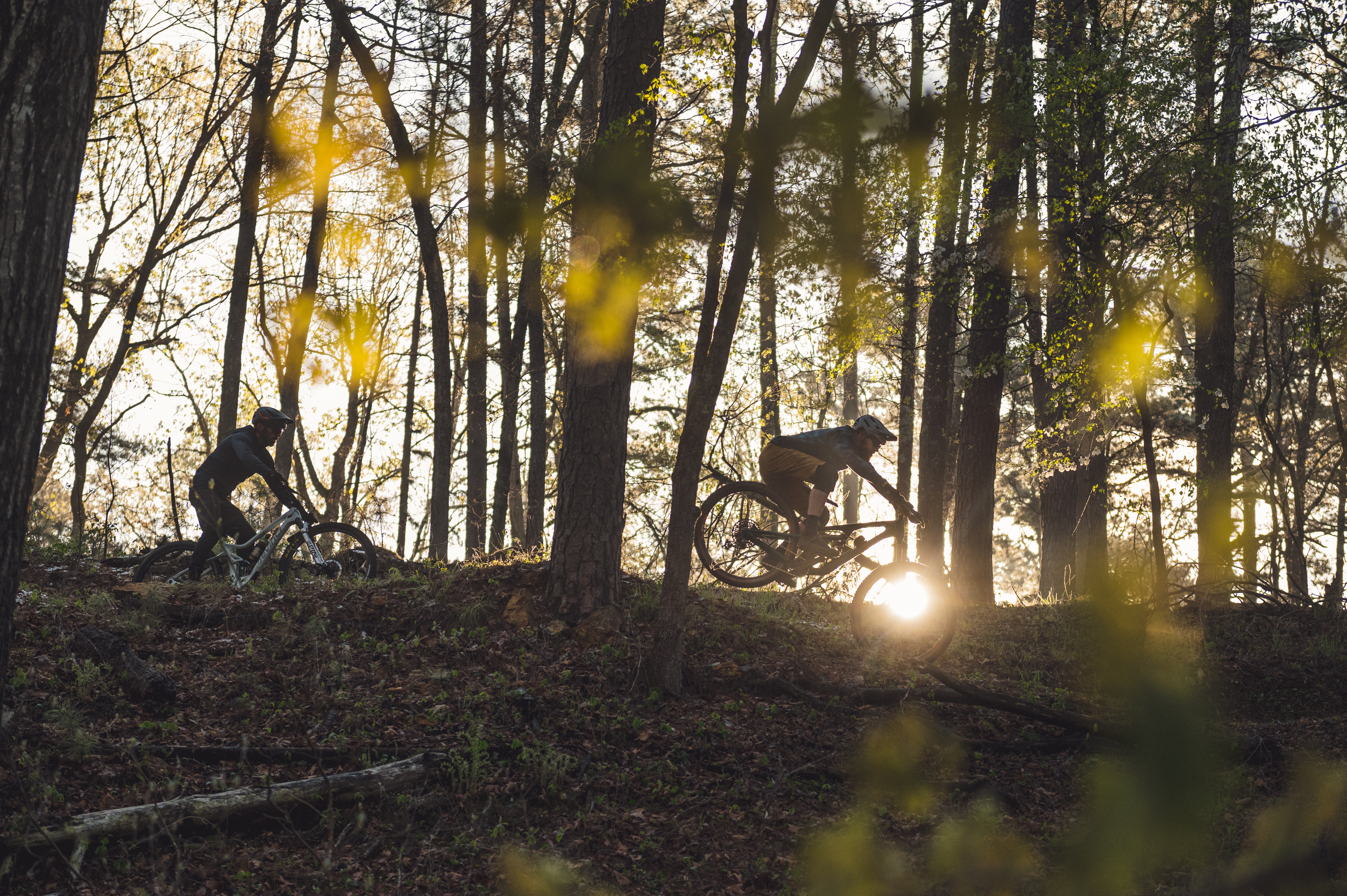 ​
Thunder down miles of singletrack, with fallen maple leaves whipping up behind you in the upcoming months. The cool weather means you can bike at pretty much any time of the day — just don't forget your SPF or water bottle! 
Monument Trails are a collection of world-class shared-use trails crafted to show off the iconic beauty of the state through sustainable design. There's no better time to ride them than in the harvest season when nature is showing off its best palette. Find options at Hobbs State Park-Conservation Area, Mount Nebo State Park, Pinnacle Mountain State Park, and Devil's Den State Park.