It is hiking season in Arkansas and that brings some unique and beautiful opportunities. The leaves are changing, along with the temperatures. These cooler days can make for some great fall hiking. With this in mind, here are a few tips to help everyone have safe and fun adventures.
1. Dress Appropriately 
Fall mornings can be very cool, but as the day progresses temperatures rise. If you grab a big parka in the morning you may find yourself carrying a hot heavy coat by the afternoon. Several thinner layers will make it easier to regulate your temperature out on the trail.
2. Wear the Right Shoes
While there are times and places for flip-flops, a rugged trail is not one of them. They are a real trip hazard, even on not-so-rugged terrain.  A better option is some kind of high-top shoe or boot with good tread on its soles.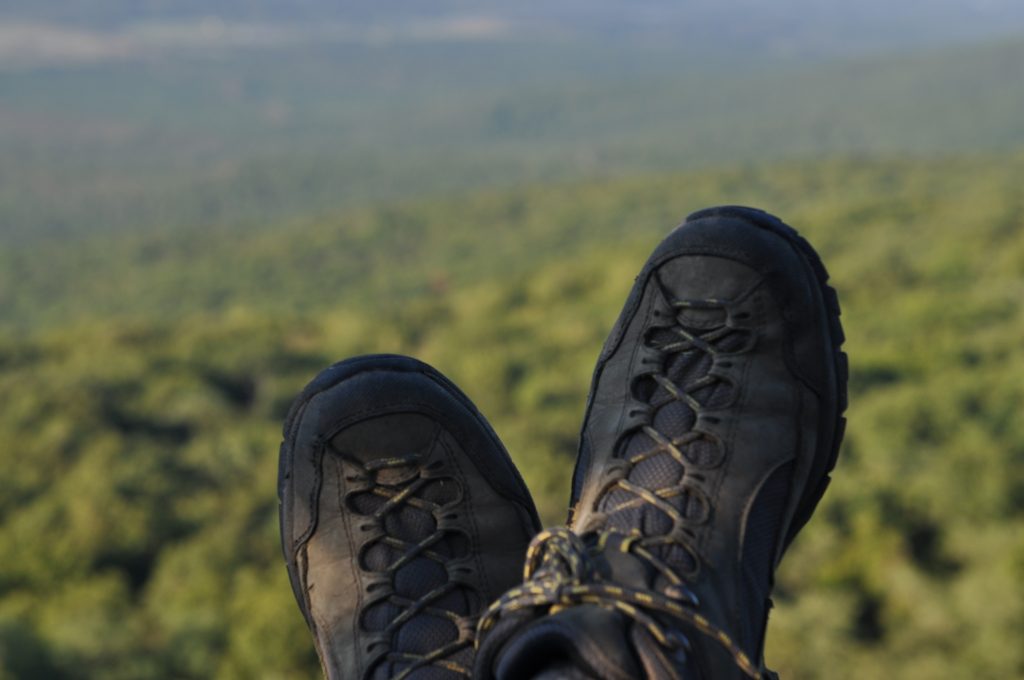 3. Have a Plan for the Darkness
Each passing day of fall will bring a little less daylight. Please keep this in mind before you hit the trails and make sure you line up enough time to complete your hike before sunset. Bring a headlamp or flashlight with you just in case as a safety precaution.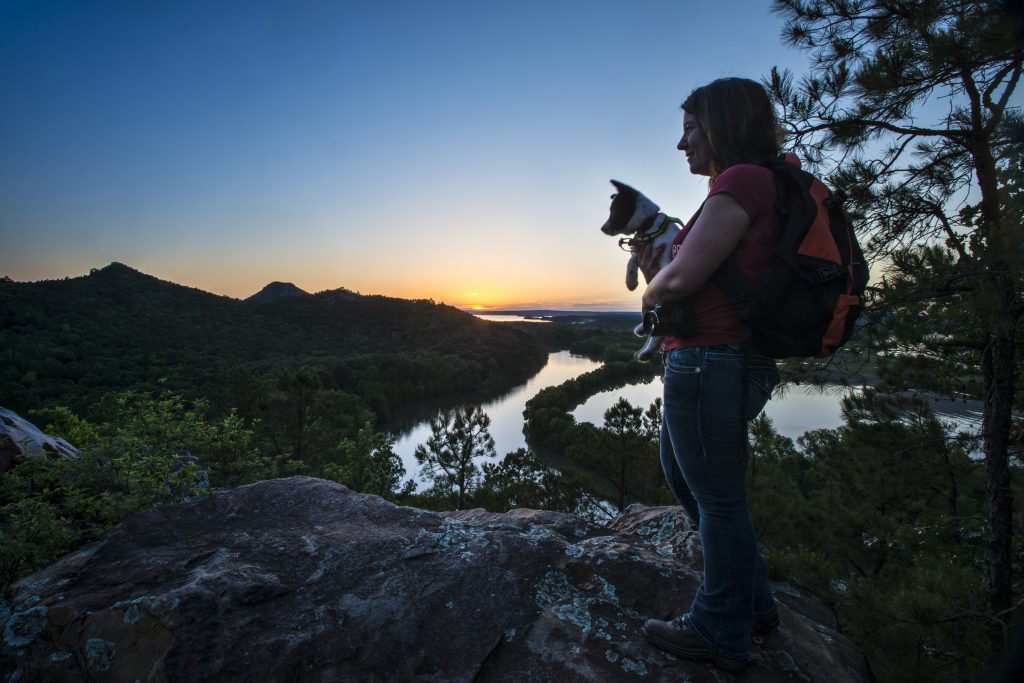 4. Don't Hike Alone
It is one of the most consistently suggested hiking tips. And sharing your hiking adventure with friends or family is a great way to make lifetime memories.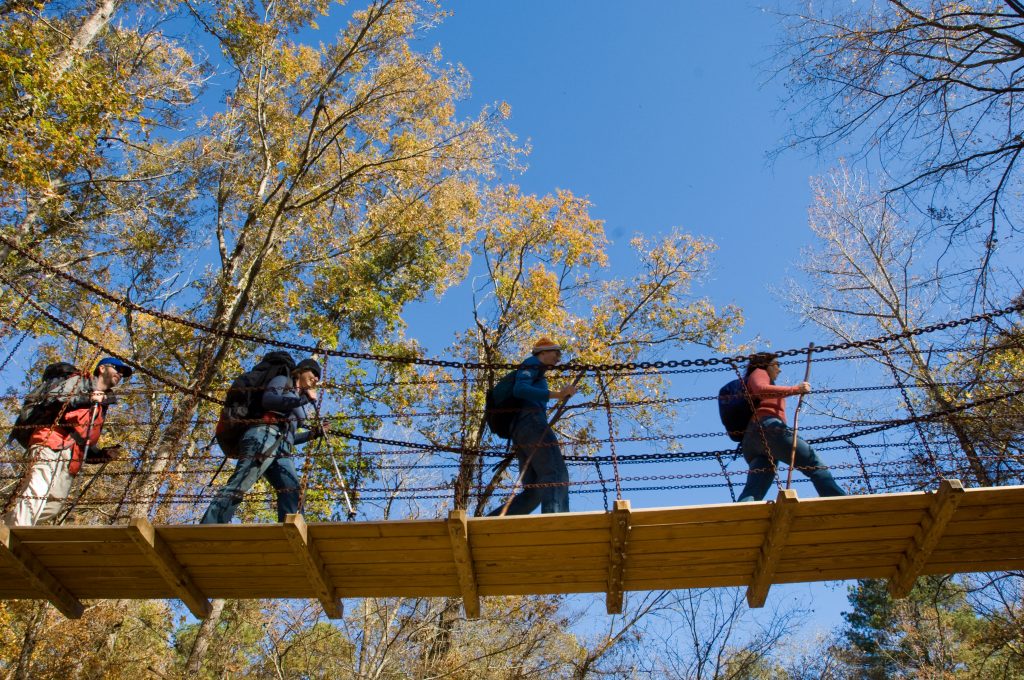 5. Stay on the Trail
Fall is an important time for lots of animals, including snakes. Many reptiles will be getting ready to den up for the winter. This means it is important to stay on trail and out of restricted areas. By doing this, it will limit your exposure to den locations.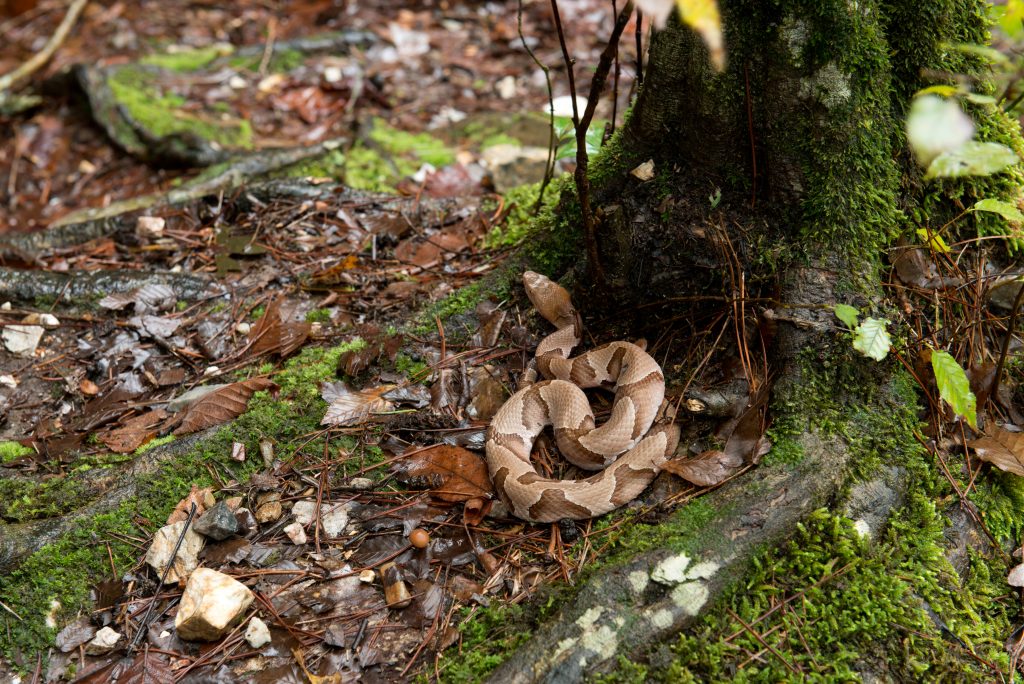 For more tips and information come by and visit with one of our park interpreters. Have a great fall and winter, and stay safe out on the trails!