Arkansas State Parks is the perfect for your family getaway. With activities for everyone one and every age, you'll have plenty to do at any one of our state parks. Check out our list for some ideas on parks you should visit this summer.
Withrow Springs State Park
Are you looking for a place the whole family can enjoy? Head to Withrow Springs, where you feel like you're deep in the cover of the Ozark mountains, while still being a short drive from everything that Northwest Arkansas has to offer.
This is a popular destination for floaters in spring and early summer, and the park offers canoes for you to enjoy the pristine waters. You can also enjoy fishing and swimming at War Eagle Creek.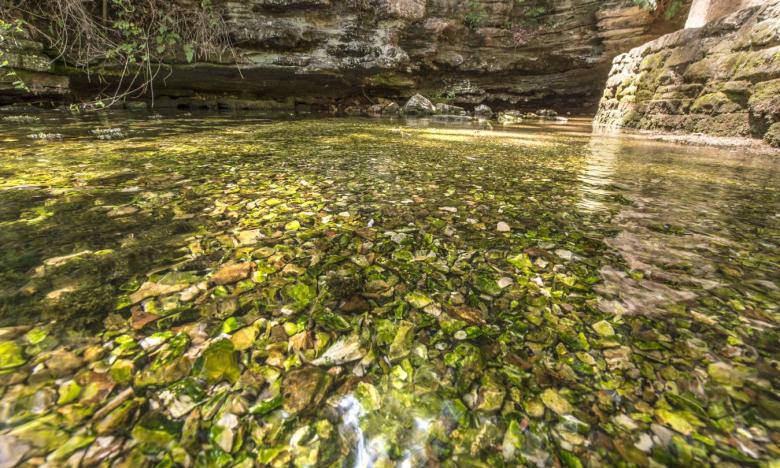 While you're in Northwest Arkansas, there will be plenty for you to do. Rogers, Bentonville, Fayetteville, and the surrounding towns have all the city amenities that you are looking for, including some of the best food around and world-class museums.
At Withrow Springs, you'll only be 30 minutes from Hobbs State Park-Conservation Area, Arkansas's largest state park. War Eagle Mill, a historic site with an onsite restaurant and tours, is also a short drive away.  
Millwood State Park
Just along the Arkansas/Texas/Oklahoma border, you'll find Millwood State Park, known for some of the best fishing in the state. Anglers seek out largemouth bass, catfish, and crappie amid the lake full of fishing sweet spots.
Birders will delight in some great sights at this park, where you can spot a Scissor-tailed flycatcher, Blue grosbeak, Summer tanager, Eastern kingbird, and much more. Be sure to check out Waterfowl Way and Wildlife Land Nature trails for some amazing views of the park's wildlife.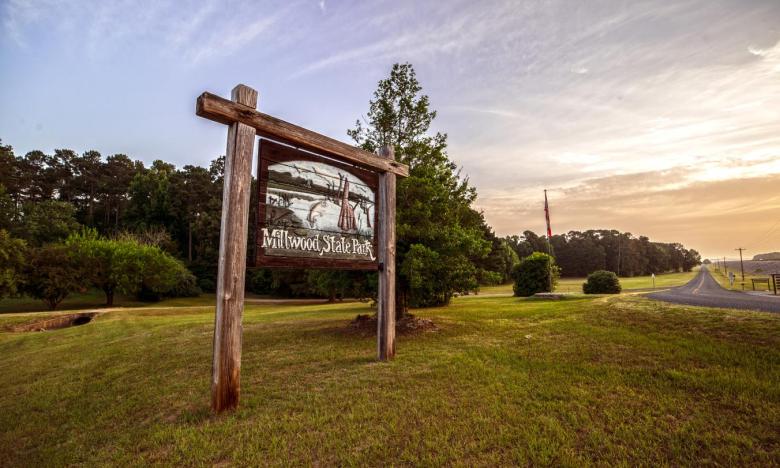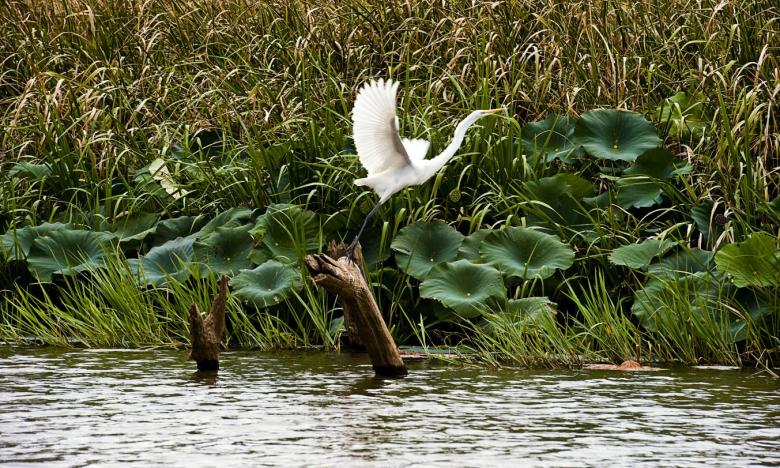 Woolly Hollow State Park
Woolly Hollow State Park has something for everyone, so is the perfect family getaway. Camp, rent a kayak, pedal boat, fishing boat or canoe and explore Lake Bennett or build sand castles on the swimming beach and take a dip to cool off. Take a hike or hit the mountain biking trails. 
History buffs will enjoy Woolly Cabin, an original 1882 one-room family homestead. You read that right! One room for the whole family. Next time the kiddos complain about having space, show them the Woolly Cabin.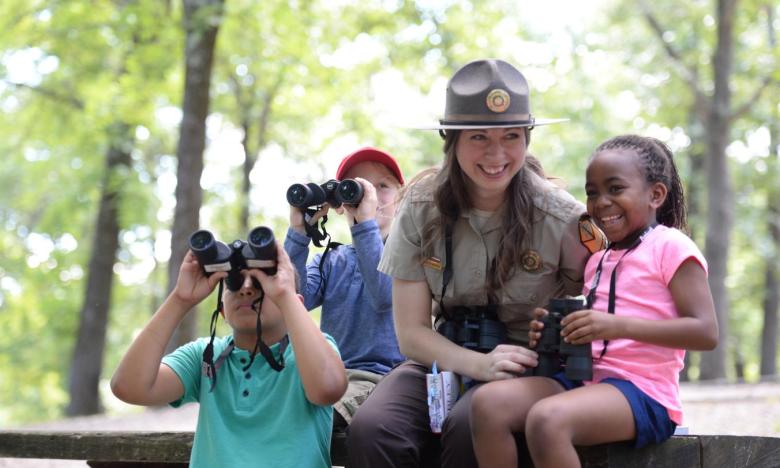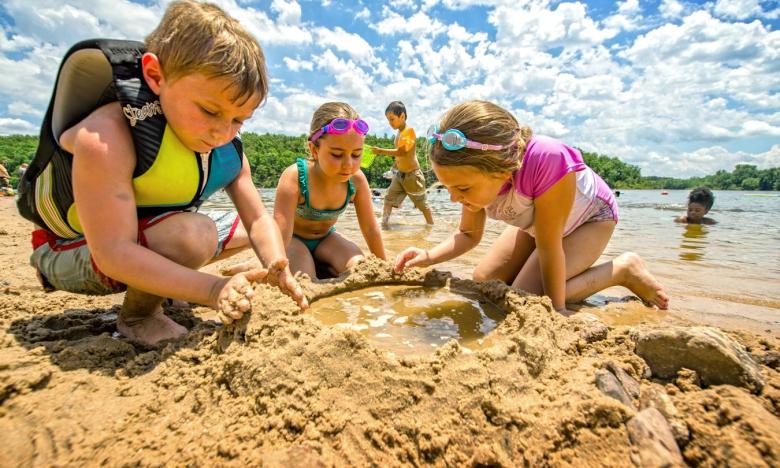 Lake Fort Smith State Park
Nestled among the Boston Mountain Valley lies Lake Fort Smith State Park, an adventure-lovers paradise. It's a great place to camp, fish, kayak, hike and mountain bike. (You can't swim, ski, jet ski, or paddleboard in the lake but there is a swimming pool available to take a dip during the summer.) Go on a nature hike or a lake tour with a park interpreter. There are also cabins available if you want all the comforts of home. Plus, group lodging options if you want to bring the whole family and friends.
Check out the visitor center that houses a replica pioneer log cabin and covered wagon with interactive exhibits that make learning about history fun.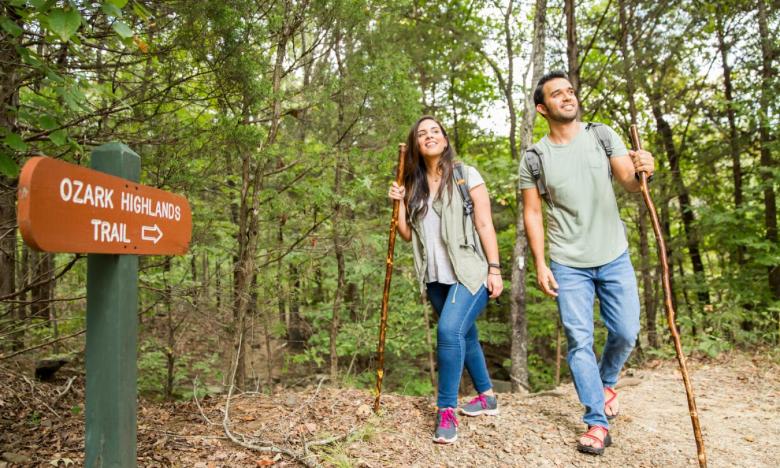 Village Creek State Park
Thousands of acres of forest lie within Village Creek State Park, with over 33 miles of multi-use trails, two lakes and adventures aplenty. Go on a guided hike or birding in a kayak with a park interpreter. Stay in a newly renovated modern cabin or camp under the stars. Equestrians can stay at the horse campground outfitted with stable facilities.
Naturalists have plenty to explore to witness the incredible wildlife in the northeast corner of the state. Traverse the Arboretum or Big Ben Nature trails. Bring along the Arkansas Butterfly Checklist to keep track of all the butterflies you spot.  
For golfers, you can enjoy the Ridges of Village Creek, the park's Andy Dye-designed 27-hole championship golf course.
Visitors can experience history by walking the most intact segment of the Trail of Tears. The trail was walked by the Cherokee, Choctaw, Creek, and Chickasaw tribes.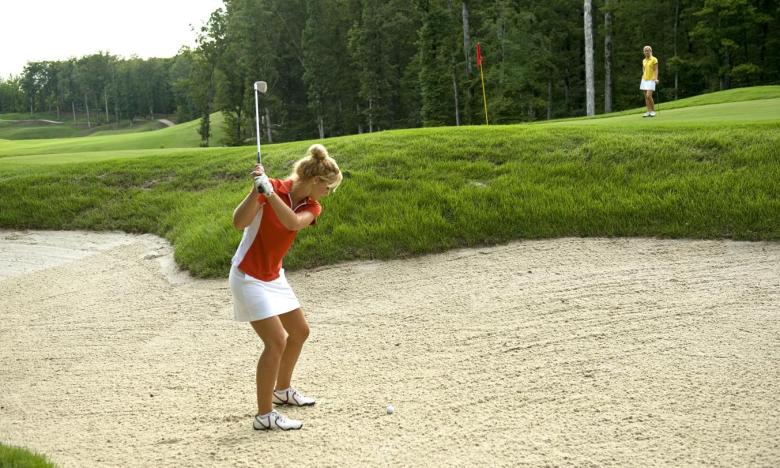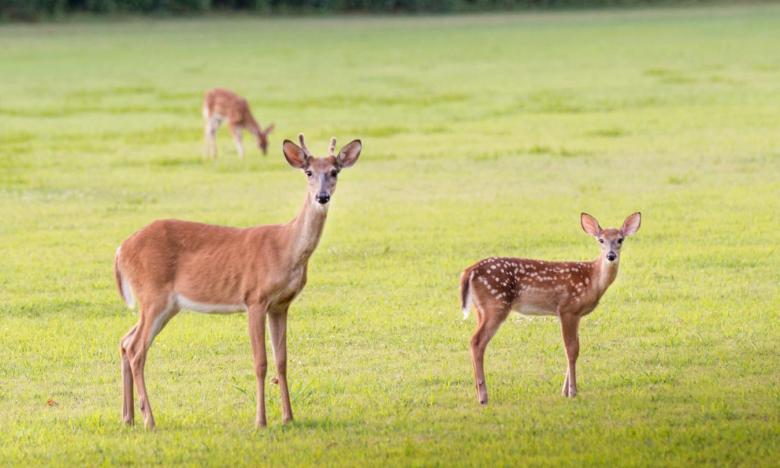 DeGray Lake Resort State Park
One of the most popular Arkansas summer destinations is DeGray Lake Resort State Park. This park truly has something for everyone.
While here, most visitors enjoy time on the lake, which is open for boating, swimming, scuba diving, and kayaking. DeGray is a year-round fishing spot, popular for bass, bream, crappie, and catfish. The lakeshore is largely undeveloped, making it calm and serene. Park interpreters often offer guided excursions via cruises and kayak tours.
DeGray Lake is also a prime destination for wildlife activities. Visitors flock to the park to catch a glimpse of some of the area's birds – some common, some rare. You can use the DeGray Lake Birding Checklist to keep up with your sightings.
Golfers can hit the links at the park's 18-hole championship course. Plus, there is ample opportunity to explore the park while hiking, playing disc golf, enjoying the recreational facilities, and horseback riding.
Extend your stay with the many onsite accommodations. The lodge overlooks the lake and has premium amenities, a restaurant, pool, hot tub, and group facilities. For a more rustic offering, book a campsite or YURT with a lakeside or forest view.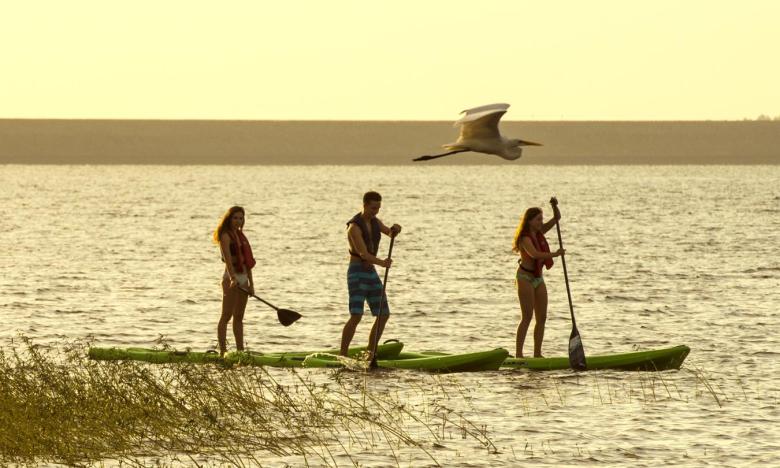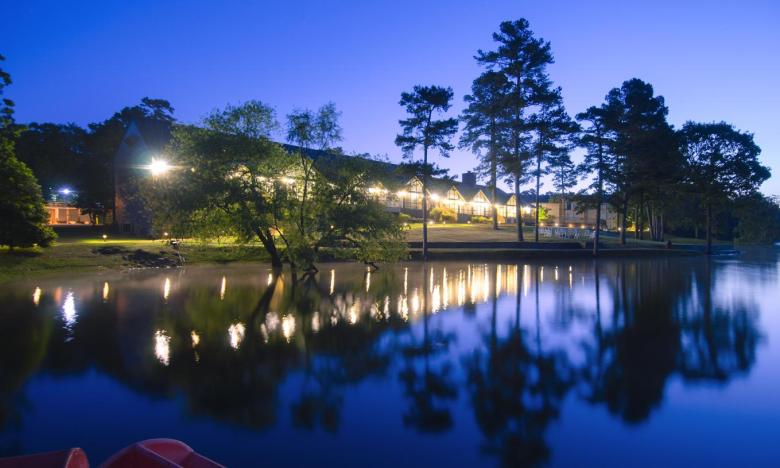 Daisy State Park
Daisy State Park may be one of our greatest kept secrets in the state. Set at the base of the Ouachita Mountains, this park boasts of great views and a world of water activities. Lake Greeson and the Little Missouri River are great for fishing and paddle sports. Attend an interpretive lake tour to learn about the rock formations throughout the park. If you don't have your water legs, check out local wildlife and hike Daisy Creek Trail.
You can even knock off several parks off your list when visiting Daisy. It's only 30 minutes from the famed Crater of Diamonds State Park, where you can dig for diamond and keep what you find. After a day of diamond mining, you can head back to Daisy for more adventure or to enjoy our YURTs or campsites.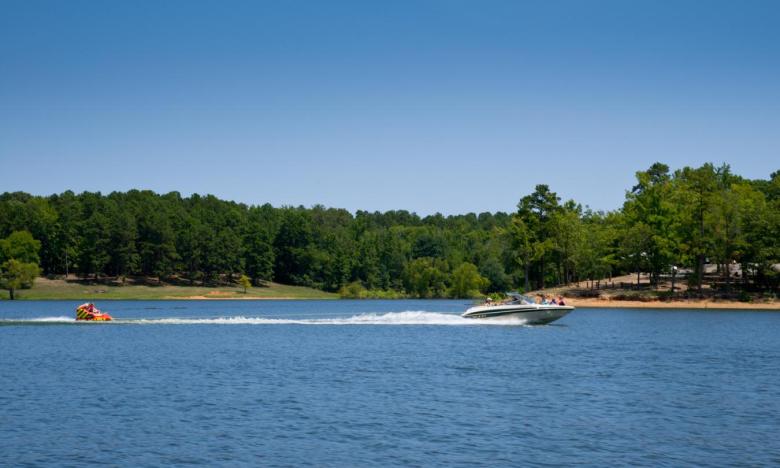 White Oak Lake State Park
Another lesser-known park, White Oak Lake State Park is a great destination for those looking to escape the crowds. While this park may be quiet, it's not without exciting activities. Nature enthusiasts can spot a variety of flora and fauna while anglers try to catch largemouth bass, catfish and crappie. Explore the park further by hitting the trails. There are hiking and biking trails that show off the beauty of the park.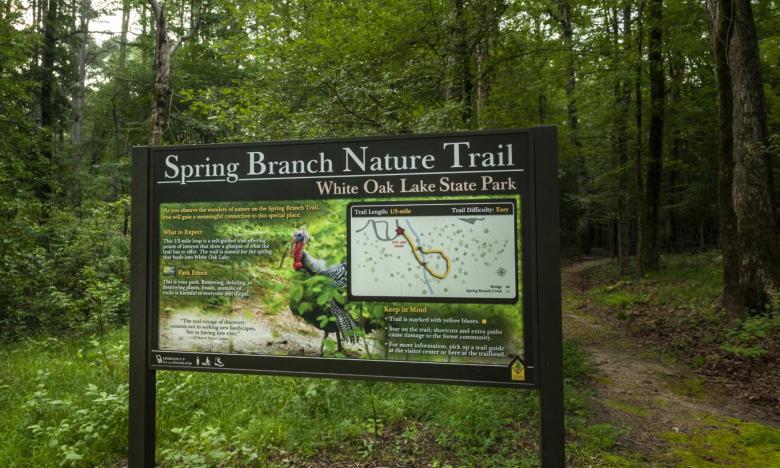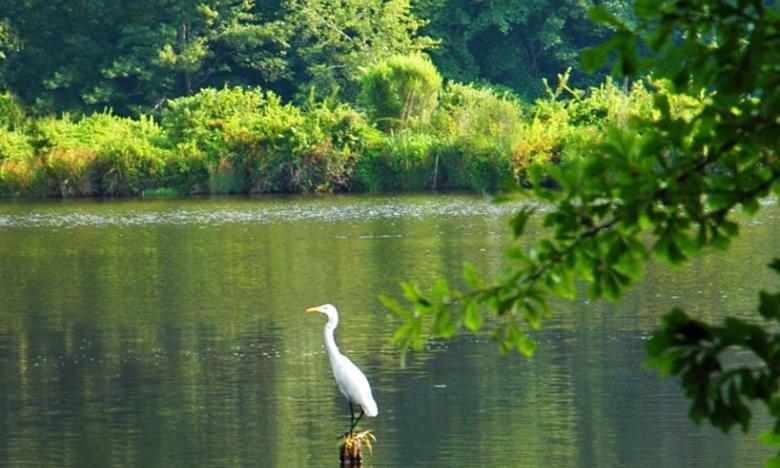 Be sure to take a trip to neighboring Poison Springs Battleground State Park. It's 8 miles away and is the landmark of a Civil War battle in 1864.
Cane Creek State Park
If you're looking to get on the water, Cane Creek State Park should be at the top of your list. Cane Creek Lake is a great spot for fishing bass, crappie, sunfish, and bream. You don't have to fish to enjoy this stunning lake, though. The cypress and water lilies provide an incredible view on the kayak trail. You may see a beaver lodge too. Stop by the visitors center to rent a kayak, canoe or boat. And no worries if you would like a guide. Park interpreters offer guided kayak, biking and birding tours.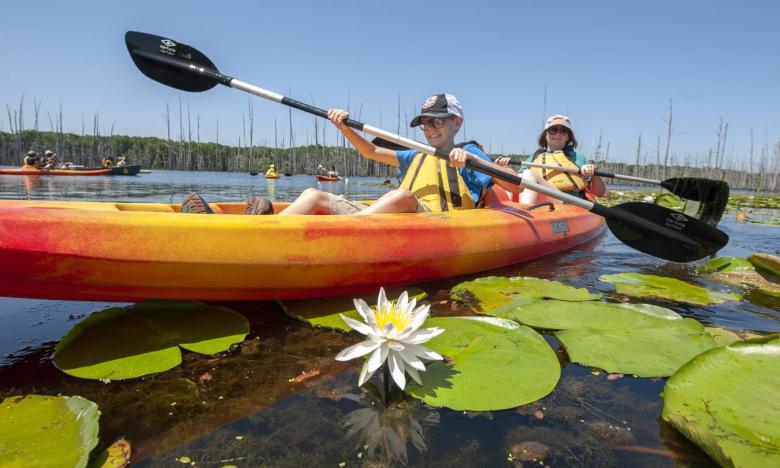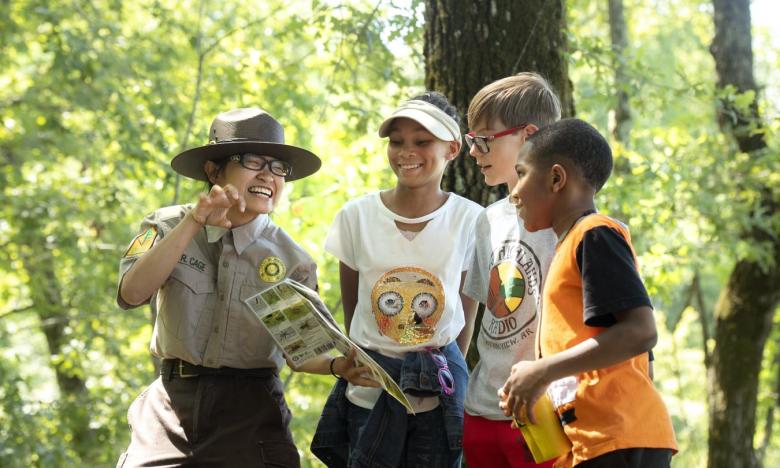 Once you're ready to dry off, you can cycle or hike the Cane Creek Lake Trail or Delta View Trail. You are sure to see some of the park's local wildlife, so keep your eyes open for deer, turkey, red fox, and songbirds. Make your reservation at one of the campsites or call for a Rent-An-RV, if air conditioning is a must!
Enjoy Your Getaway at Arkansas State Parks
We hope you find a perfect getaway that you can tailor to your family's interests. Stop in at one of our visitor centers and we'll help make sure you have a great time!