Josh Jeffers has Arkansas State Parks in the fiber of his being. The new Pinnacle Mountain State Park superintendent says having a passion for this kind of work comes naturally to him.
"My mom was the facility manager at the marina at DeGray Lake Resort State Park," says Jeffers. "So I grew up in parks and around parks and my family would always vacation in parks."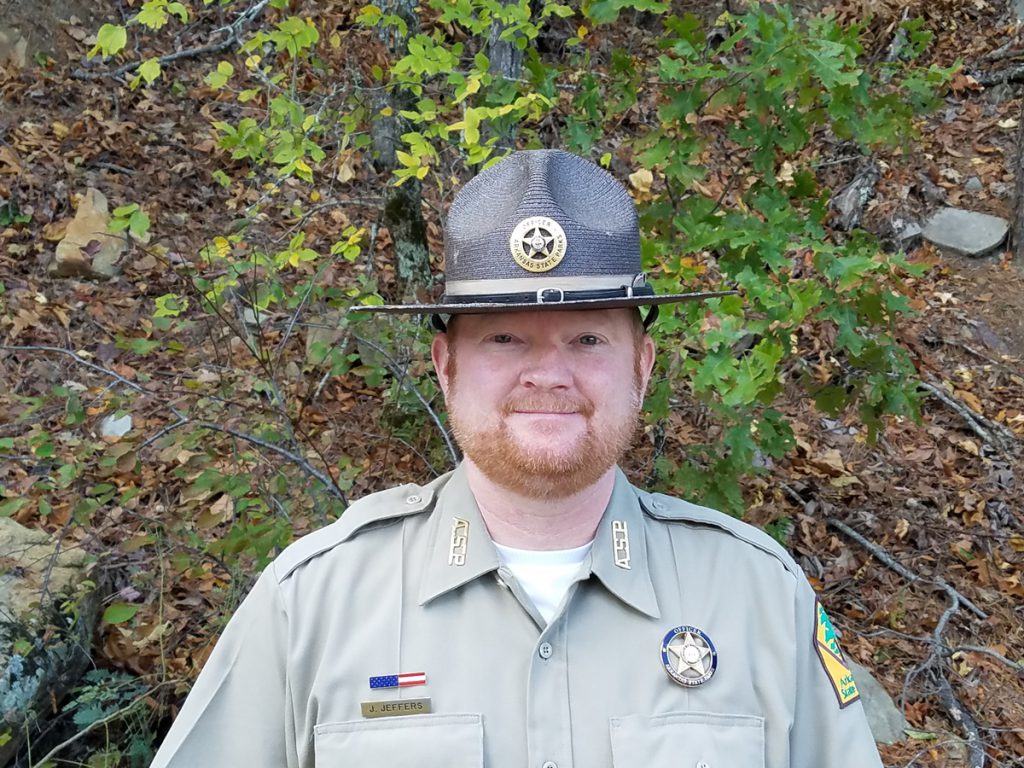 Jeffers started his career also at DeGray and was promoted to assistant superintendent at Pinnacle in 2008. He is taking over the top spot from Ron Salley, who was recently named as manager at War Memorial Stadium. Salley says he has a lot of confidence in Jeffers.
"Pinnacle is the most diverse park in the system," says Salley. "There are mountains, wetlands, open prairies and forests. He has had experience with all of that. Also, there are a huge number of volunteer organizations that work closely with the park. He understands the ins and outs the pros and cons and how to communicate effectively with regards to listening to people first of all and then sharing with them our experiences we have in place. He will be able translate their ideas into the mission of the park."
Arkansas State Parks Director Grady Spann says Jeffers was chosen because of his experience and enthusiasm as well as his forward thinking approach to interacting with visitors.
"One thing I'm really excited about is that Josh talked to us about expanding our interpretive programs to entice a more diverse group of guests to participate," says Spann. "I'm very eager to bring in a lot of people who are newer to Little Rock and can't wait to see the results."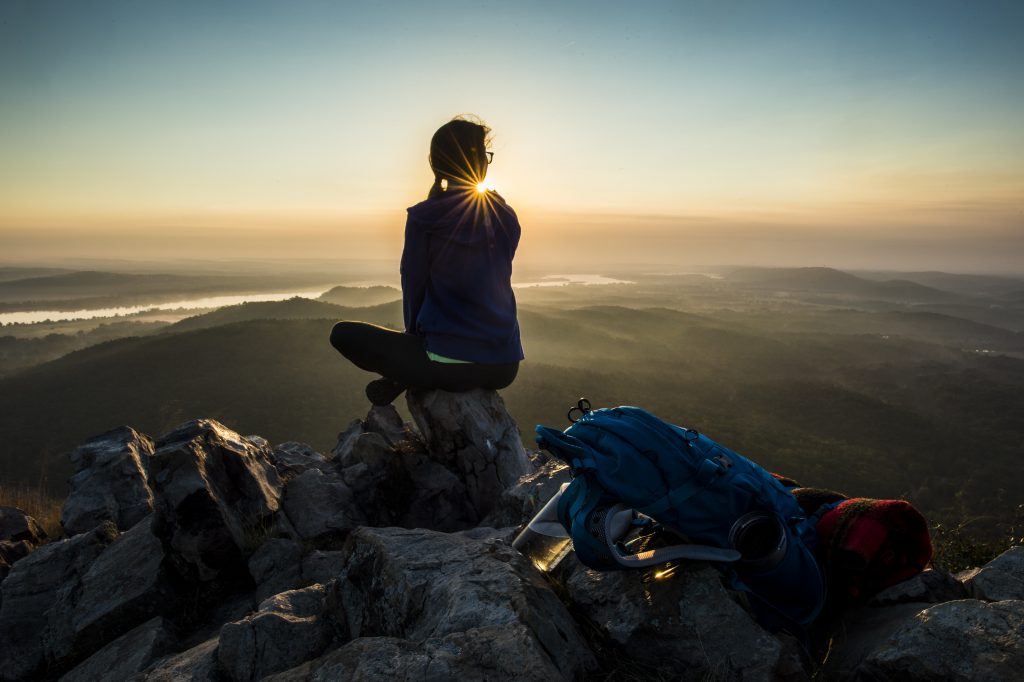 Pinnacle Mountain State Park is a day-use park dedicated to environmental education, outdoor recreation, and preservation. Located just west of Little Rock, this natural environment of 2,356 acres was set aside in 1977 as Arkansas's first state park adjoining a major metropolitan area. Jeffers says it can be a challenge to garner the attention of such a large population, but he has a plan.
"We're going to work on building our interpretation program by first off getting out into the schools. There are so many kids who come from different cultures in our educational system and we want to tell them about all the programs we offer here at Pinnacle. Perhaps we can even get their ideas about how we can make those programs more appealing to them. Our hope is that they tell their families and then come on out to enjoy what we have to offer."
It's no wonder that Jeffers is especially focused on children. He and his wife Maggie just welcomed a baby boy named Wyatt about two weeks ago.