As our state's only resort state park, DeGray Lake Resort State Park in southwest Arkansas offers boating, paddling, hiking, golfing, disc golfing, fishing, horseback riding, camping, YURTs, a 96-room lodge, a restaurant, and more. Having this multitude of experiences, places, and activities to choose from can be overwhelming.   
In fact, as one of the park interpreters here, I believe most guests only discover a sliver of the extensive opportunities this park presents.  
How can you make sure you are getting your best experience, at this park and in all of your Arkansas State Parks? 

One answer to this concern is my coworkers and me: Your park interpreter team. We exist to ensure you have a meaningful visit by providing guided programs, workshops, and events. We take you into the forest and out on the lake to help uncover the mystery of it all.  
However, sometimes we cannot provide--or you cannot attend--our programs. Or, you may choose to have a more solitary experience separate from park staff and other guests. So, I'd like to recommend another solution: Technology. 
Playwright Max Frisch once referred to technology as "…the knack of so arranging the world that we don't have to experience it." This kind of thinking is heavily littered in the realm of outdoor recreation. The last article you read on exploring nature probably made some reference to "unplugging" and escaping the unceasing dangers that live inside our phones and tablets.  
While these warnings are something to consider, I believe your phone (or other mobile device) is waiting to become your personal, custom adventure guide that can enhance, rather than replace your park experience. Today we have loads of apps at our fingertips. Selecting the right ones can evolve our outdoor pursuits. Properly combining technology and the outdoors can turn ordinary outings into extraordinary adventures.  
Read on to discover my 10 favorite free apps for making the most of your visit to this and other Arkansas State Parks.  
(Check the app download store for your device / operating system to review specifications and availability.) 
AllTrails - This wildly popular app makes finding and tracking your favorite hikes, bike rides, or trail runs simple and fun. The search feature allows you to filter through categories such as difficulty, length, elevation, attractions, route type, trail traffic, and more. Once you select and experience the trail for yourself, you can leave a review and share photos for other users to browse.  
Try it out here: DeGray Lake Resort State Park offers six short, but unique trails. Maybe you want to wander under the shadows of giant pines? How about a hike out to sweeping views of the lake or even a short walk through history? Use the app to find the trail or trails for you. Be sure to "favorite" your top picks so you can find and enjoy them again on your next visit.  
AGFCMobile - Consider this app of the Arkansas Game & Fish Commission to be your pocket guide to fishing, hunting, and getting in touch with The Natural State! Beyond helping you locate fish hatcheries, Wildlife Management Areas, and nature centers, this app keeps you up to date on the latest news concerning Arkansas wildlife. 
Try it out here: DeGray Lake has over 13,000 acres of water for you to cast your bait into. Use AGFCMobile to buy your fishing license, read the fishing report, identify your catch, and ensure you are following regulations, all within the app. Poles can be rented for a small fee at the park's marina.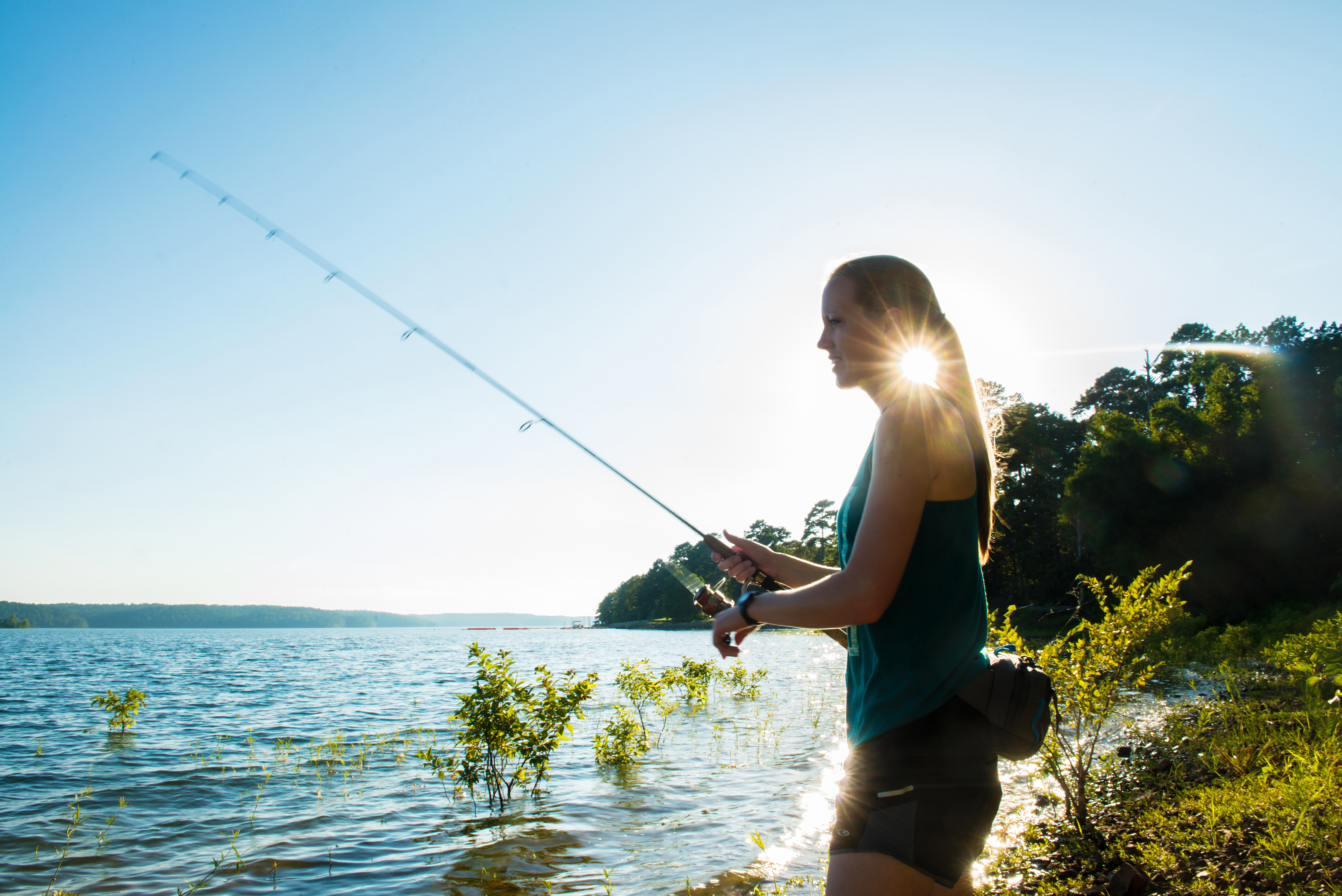 First Aid: ARC - When it comes to staying safe during outdoor pursuits, you are your first line of defense. Equip yourself with the knowledge and tools to explore with confidence. The American Red Cross's First Aid app is loaded with step-by-step guides on how to handle nearly any first aid situation. You will even find built-in quizzes to test your knowledge as you learn.  
Try it out here: Whether sitting atop a horse or gently sauntering across the golf course, accidents can happen anywhere, anytime. Download and explore the First Aid: ARC app before your outing. While you picnic or sit by the campfire, quiz yourself and your family/friends on basic first aid skills. Become familiar with the built-in features such as the hospital locator. Preparation is key to safe adventures, and safe adventures are happy adventures.  
Geocaching/Geocaching One - Over 3 million geocaches worldwide are waiting for you to discover them! This popular past time is a modern treasure hunt utilizing GPS coordinates to lead you to the loot! Get the app and create a free account to get started in minutes. Note, permits are required to place new caches here (and on most public lands), so check into that if you want to go to that level of geocaching.  
Try it out here: There are 12 geocaches hidden in the park and on the lake. Beginners could seek out "Two Towers" cache on the park's Green Heron Trail, while the more adventurous spirit could search for "Tarantula Cliff Hanger" on DeGray Lake's Tarantula Island. Simply select a cache from the app's map and you will be on the hunt in no time!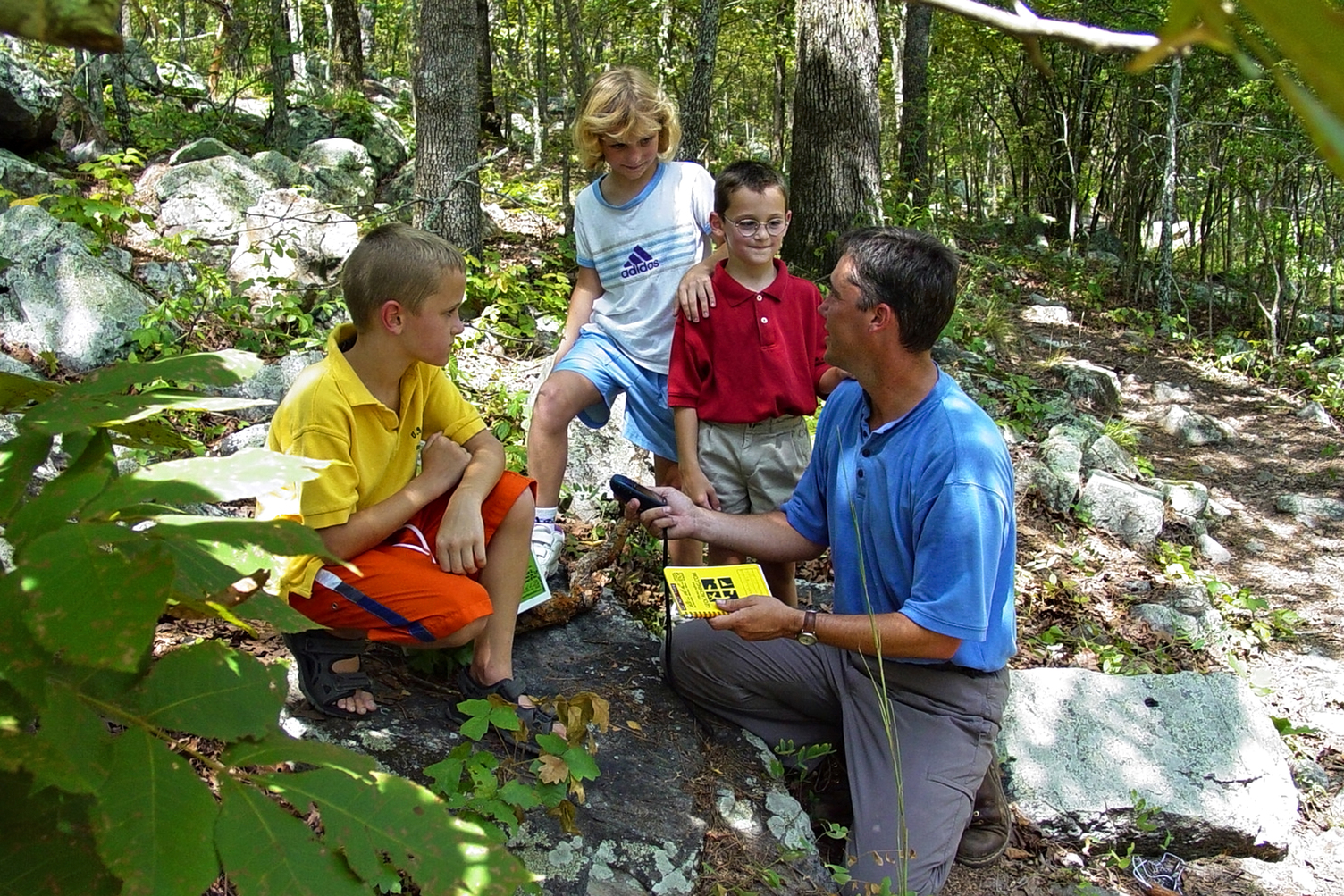 Skyview Lite – Experiencing the nighttime sky is one of the core ideal experiences State Parks can provide. Stargazing can be an incredible experience that opens our eyes to the enormity of our universe. It can also be incredibly confusing! Learning to navigate the night sky takes time. This app is here to help. Simply point your phone to the sky and Skyview Lite will identify what you see and teach you about it all along the way.  
Try it out here: With little light pollution, our park is a perfect place to lay back and look up. Check ArkansasStateParks.com/events for park interpreter led stargazing events where you could hike out to a secluded beach or even boat out to an island. Let the app outline the sky's constellations while your park interpreter brings it all to life.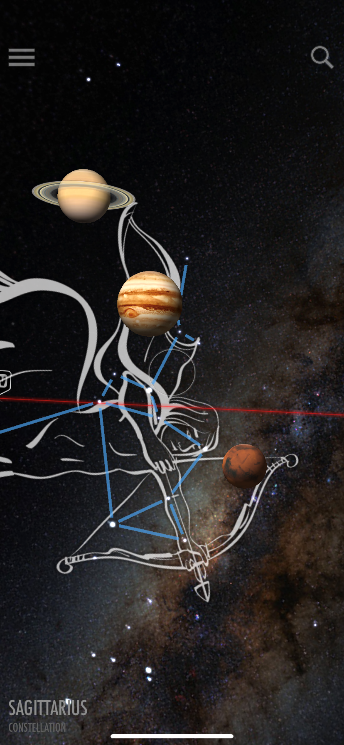 ​
Avenza Maps - Here is an app that lets your phone do most of the navigation work. Avenza uses your phone's built-in GPS system to help you navigate through your most remote adventures. By downloading maps into the app, you can track your location on the map as well as leave notes and photos to review afterwards. 
Try it out here: Bring or rent a kayak/canoe/paddleboard to explore one of DeGray's hidden gems, the Islets Cove Paddle Trail. GPS tracking within Avenza helps you to stay on course and ensure you don't miss the marked points of interest.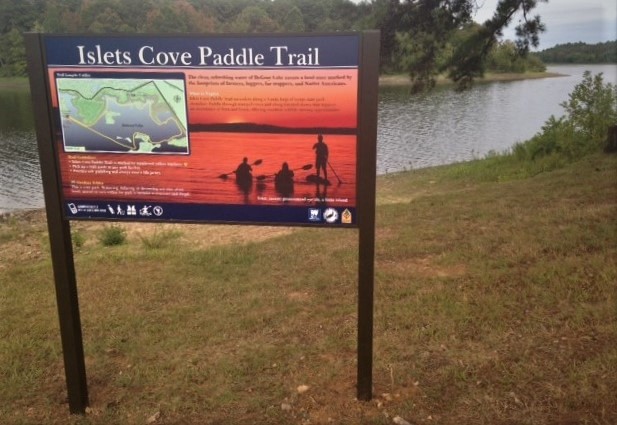 UDisc Disc Golf - Whether you consider yourself a pro or are just now hearing of this growing sport, UDisc can help you enjoy as well as improve your disc golf game. This app will have you finding new courses, tracking your progress, and connecting with other players.   
Try it out here: Park at the visitor center to find Hole 1 of the park's disc golf course. You will walk to the other areas of the course, leading you into the woods and giving glimpses of the lake. Use the app to keep score and find your way as move from hole to hole. Then see how you match up to other players on the leaderboard. Free discs are available for loan inside the visitor center.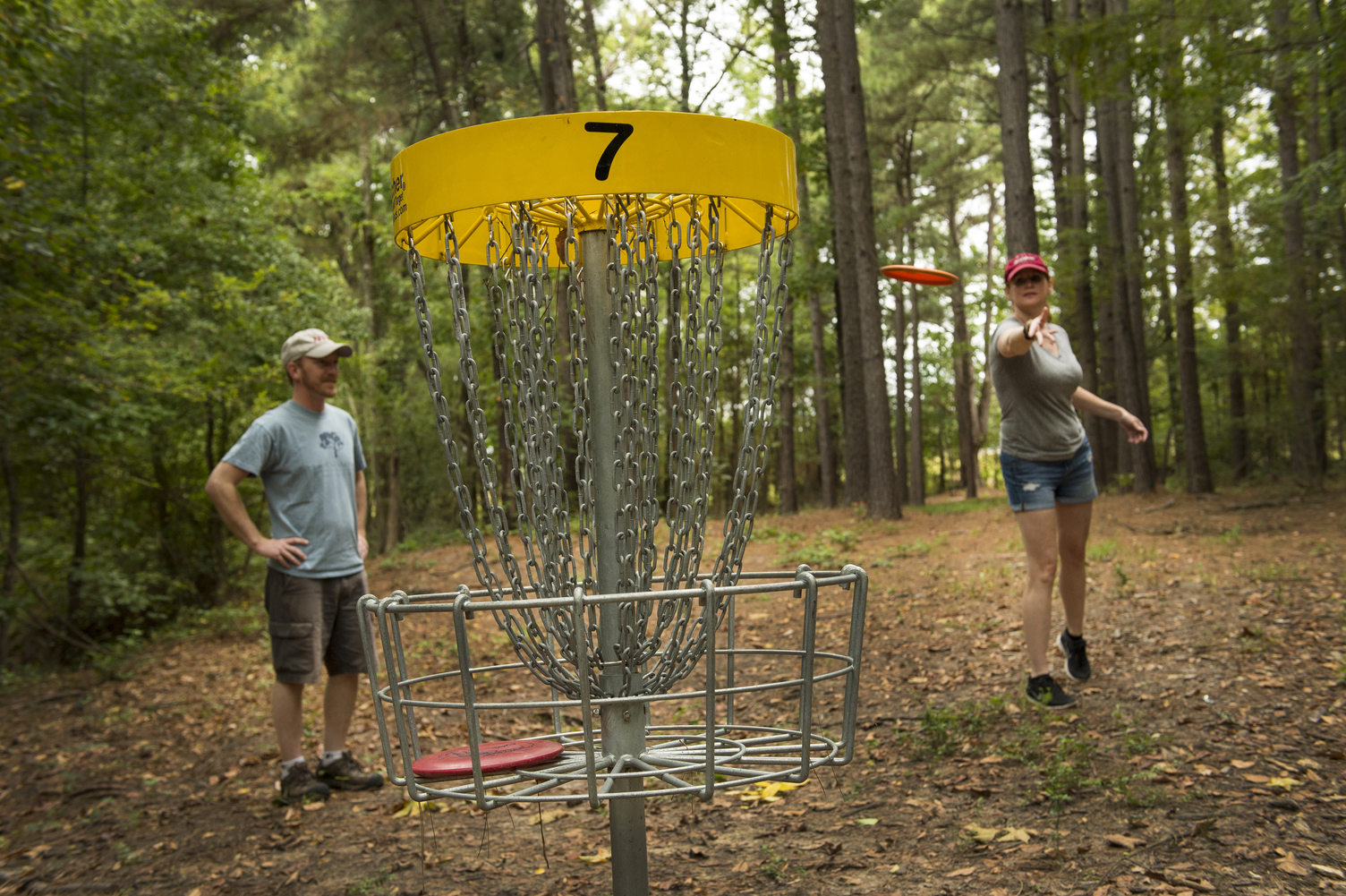 USACE Vicksburg - DeGray Lake is managed by the U.S. Army Corps of Engineers in the Vicksburg district. This app provides basic information on DeGray Lake and the other projects USACE manages in the district. Here you will find maps, emergency operations, and office locations.  
Try it out here: As a flood-control lake, DeGray's water level is ever-changing. To be safe and smart on the lake, check the level on the app before launching your boat.  
Audubon Bird Guide - Have you ever found yourself admiring a feathered beauty only to have no idea what it is? This app's bird species identification feature asks you simple questions to point you in the right direction. A virtual field guide of sorts, Audubon Bird Guide can teach you nearly everything about a bird-from the sounds of its calls to its favorite meal. 
Note: With similar features and uses, many birders also recommend the app called Merlin published by the Cornell Lab of Ornithology.  
Try it out here: Take a stroll down the accessible path behind the DeGray Lodge. Be on the lookout for birds hopping in the gardens or even soaring over the lake. When you find one that catches your eye, try to identify it with the help of the app. Then log your sighting, so you can remember it on your next visit as well as contribute to community science. 
iNaturalist - Arkansas's abundant biodiversity can leave one with a sense of wonder. Wonder is valuable, but sometimes we just want answers! When you find yourself curious about a plant, animal, or even a mushroom, iNaturalist is here to fill in the gaps. Snap a photo and the app will use image recognition technology to help identify your findings. Then you can let experts chime in for a positive identification. Go ahead and pat yourself on the back because your observations will be used to contribute to valuable scientific studies.  
Try it out here: Bring your bike or rent one from the lodge for a leisurely ride through the park. As you ride, look for something unfamiliar that sparks your interest. Then use the app to uncover the mystery while also contributing to the science community. If we want to know all of the beings that dwell in this park, we need every eye, ear, and nose on the prowl!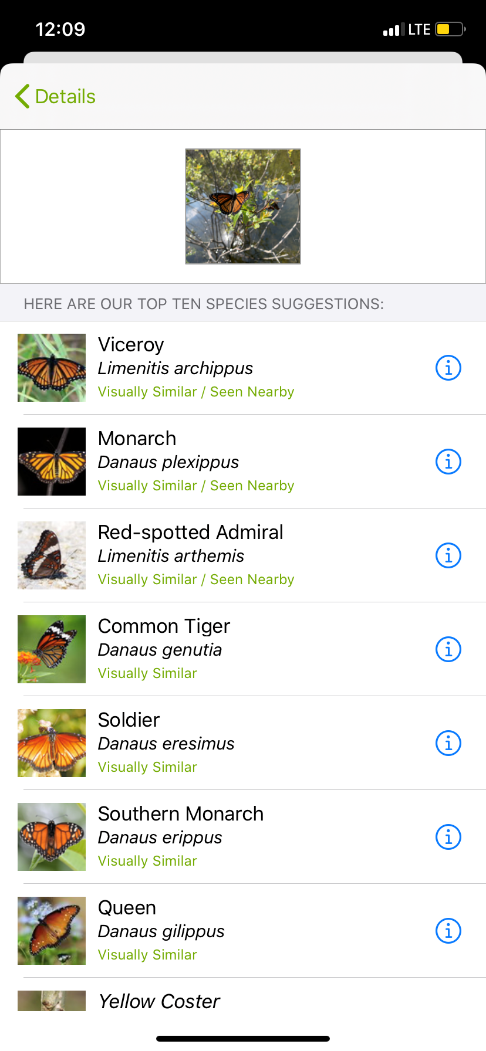 ​

In conclusion, for some, the idea of glancing at a screen while on the trail will never be appealing, and that's okay. For the rest of us, technology has become an asset that allows us to bridge the gap between observing the natural beauty around us and immersing ourselves in it.  
Christian Lous Lange once said, "Technology is a useful servant but a dangerous master." I challenge you to become the master of your own adventure, all with your trusty phone by your side. Pick an app, download it, and start finding your fun at DeGray Lake Resort State Park!