Winter Greetings from Village Creek State Park
Winter may seem an unlikely season to go exploring in a nature park, but it really can be amazing. This is the time of year to fully experience the geologic structure of Crowley's Ridge in northeast Arkansas, and a prime place to see it is on the nearly 7000 acres that make up Village Creek State Park.
​
Crowley's Ridge is covered with a lush hardwood forest featuring oak, sugar maple, beech, butternut, and tulip poplar. During this season, the majority of trees are bare, meaning the Ridge's rolling ravines are highlighted and more easily seen.
What Exactly is Crowley's Ridge?
Arkansas has six distinct natural divisions of land, which can be divided into uplands and lowlands. According to the Department of Arkansas Heritage, "Crowley's Ridge is the smallest, but perhaps most unusual, geographical region in the lowlands. It is in the eastern part of Arkansas, completely surrounded by the Delta, but it differs from the Delta in many ways."
"It rises up to 200 feet higher than the Delta and can be seen for miles around in the flat fields of eastern Arkansas."
"The ridge is covered with a dust called loess (pronounced "luss"), which makes the ridge look tall and rugged. Through the years, water has cut through the ridge which now maintains an upland character like that found in the Ozarks."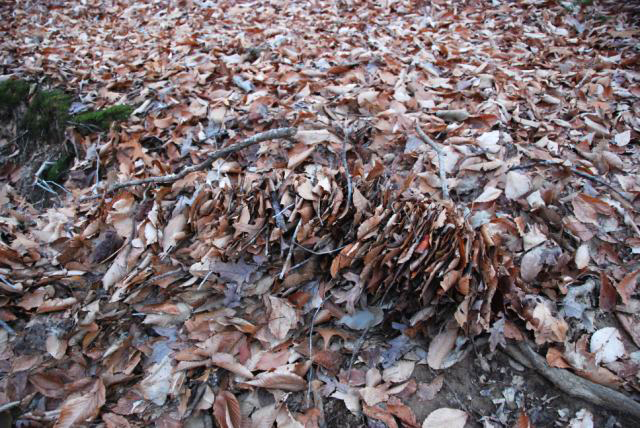 ​
What to See In Winter
If you take a winter drive around the park or hike along our trails, you can spot features you would miss during the lush and green summertime. You can easily see where water has eroded away the fragile topsoil and carved out the many ravines that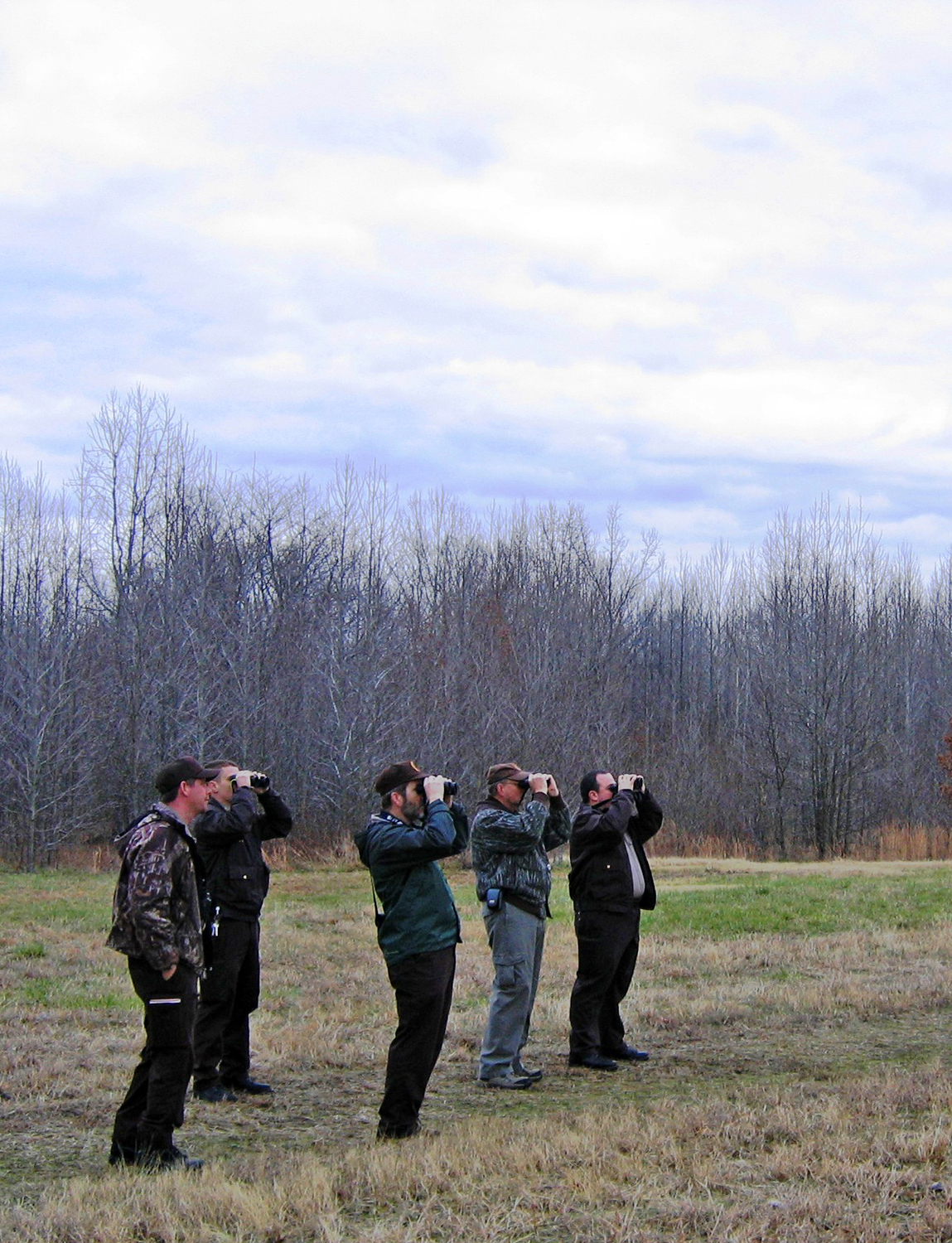 ​
give the landscape its dramatic appearance. Along the ground you can see numerous dry creek beds, where the leaves have collected in curious sideways stacks.
Another advantage to winter visits to the park is the increased possibilities of seeing our native wildlife in their natural habitat. During the colder months many animals are active all day long and not just at dusk and dawn like in the hotter months. Even if you accidentally startle the animals and they move away, you can see where they go. Most of the time they don't go too far, so if you stay still and quiet you can watch them for quite a while. 
Our winter bird residents are active most of the day, and are much easier to spot in winter's bare trees. Their flashes of color and activity are noticeable, and it can be a fun challenge to identify them.
Finally, the best reason to visit Village Creek State Park in winter is that after a day of exploring the outdoors, you can return to your cabin and warm up in front of the fireplace!