After being inside a lot, many folks are looking for something to do away from the house, especially as the weather improves. One of those things might be hiking. Hiking can be a fun, healthy way of getting outside, and here at Village Creek State Park, we have 33 miles of multi-use trails to explore. Located on Crowley's Ridge in east Arkansas, our park's trails wander through stream-fed valleys and up forested hills.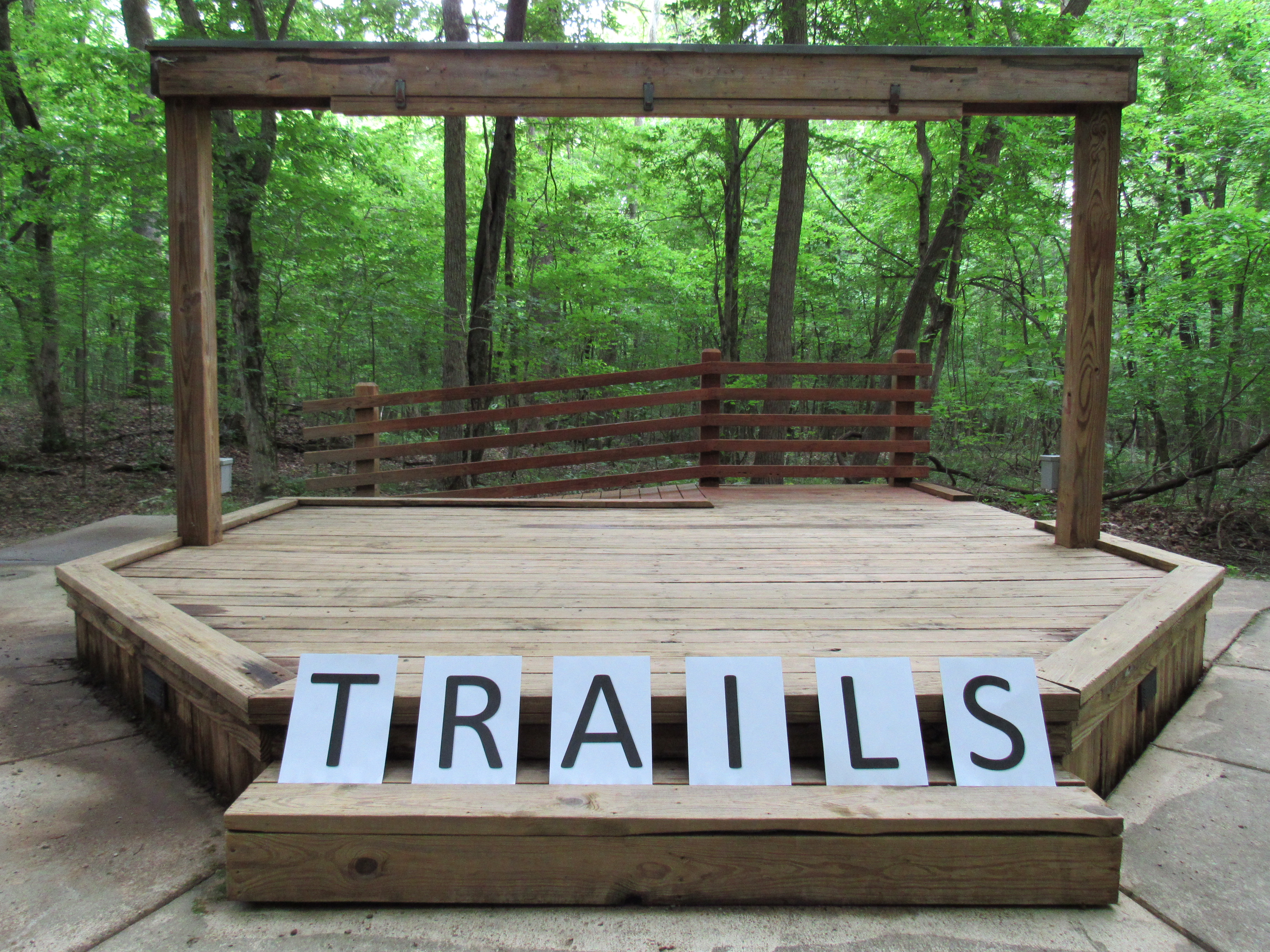 In this article, we will cover some helpful tips and habits a potential hiker like you can incorporate into your routine. Whether you are an experienced hiker or not, these habits can help you make the most of your adventure while hiking our trails.  
Before Leaving Home 
There are a few things for you to check off the list before coming to the park. First, it is important to check the weather. In Arkansas, it may seem like the weather has a mind of its own, but knowing the day's forecast in advance can help you make the most informed decision possible. For example, when it rains our trails can be difficult, and even dangerous, to hike. The windblown topsoil here is called loess and it is prone to getting incredibly slick when wet.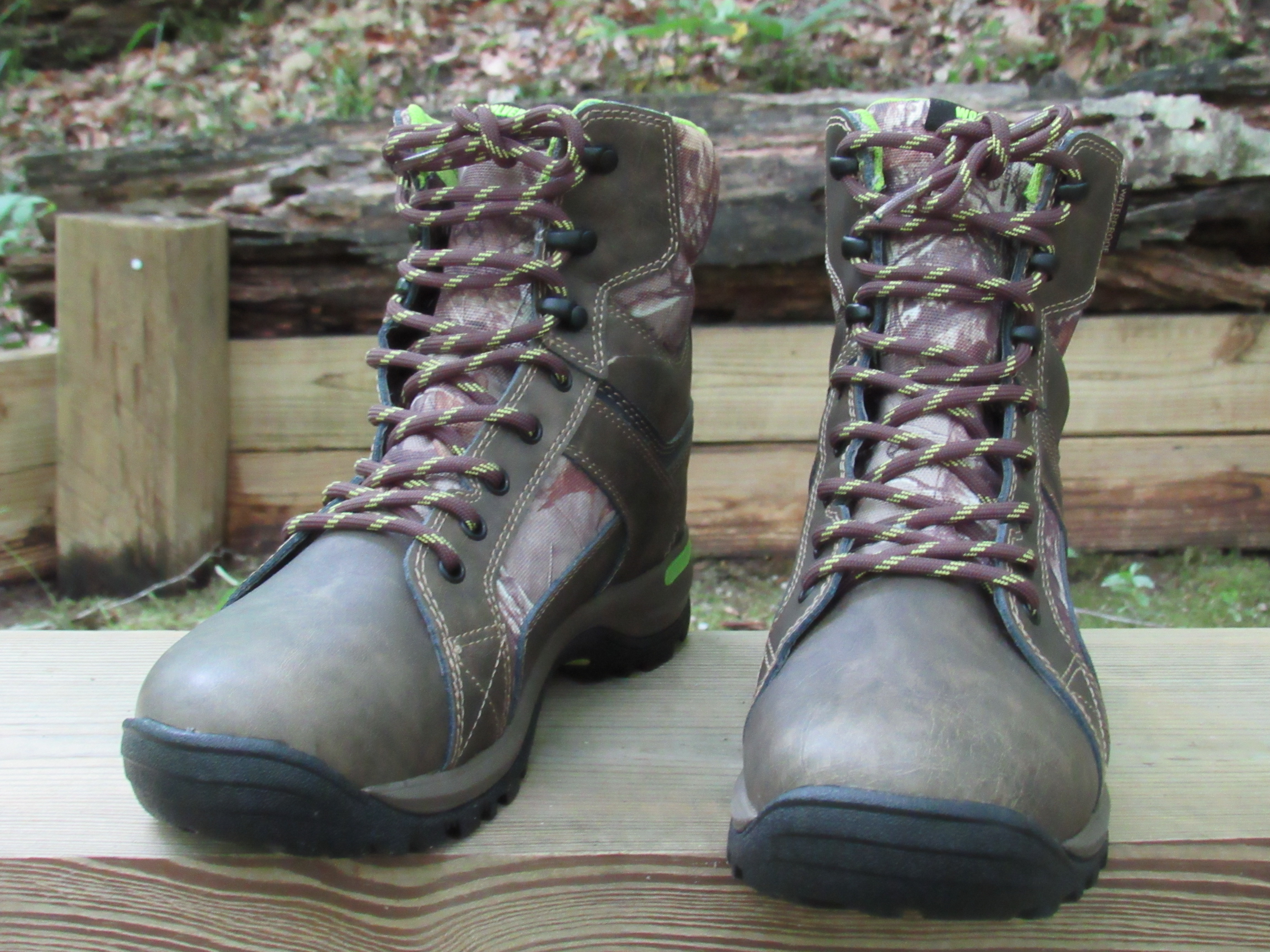 The next step for you is to dress appropriately. This part is also dependent on the weather, but the overall take-away here is that you should wear clothes that are comfortable and that you would not mind getting dirty. T-shirts and shorts along with a pair of sturdy shoes like hiking boots are usually good options during the warmer months.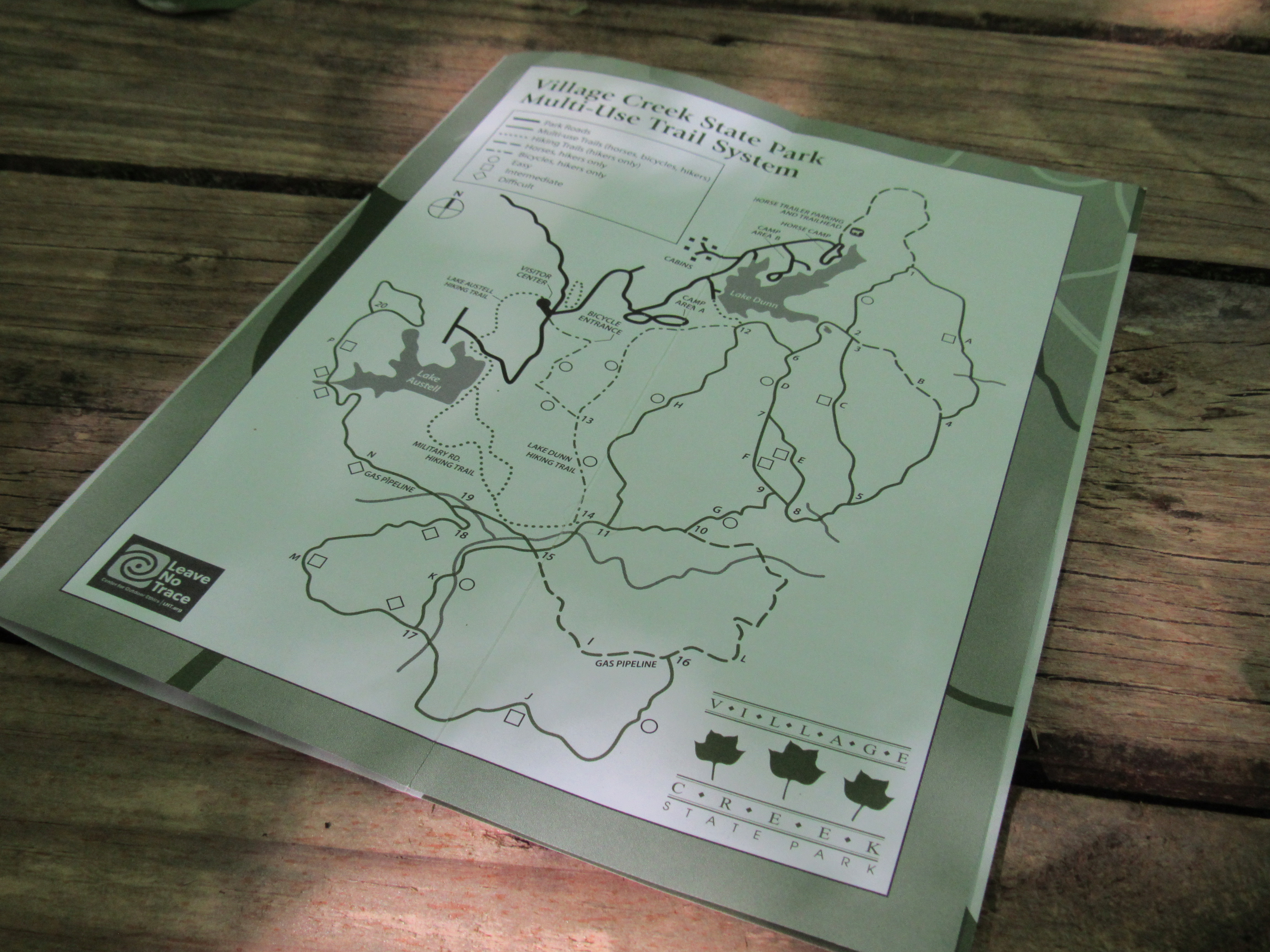 Second, you should plan the trail route you would like to take. There are a few factors that can determine your route, such as how long you would like to be out, what your current hiking skills and fitness level are, and the trails' condition. Our Hiker's Guide brochure can be a vital tool in planning the route as it contains a map of the trails, distances between intersections, trail regulations, and some general information such as whether a section has creek crossings or not. This brochures is available at our visitor center or you can download it on the Village Creek State Park web page.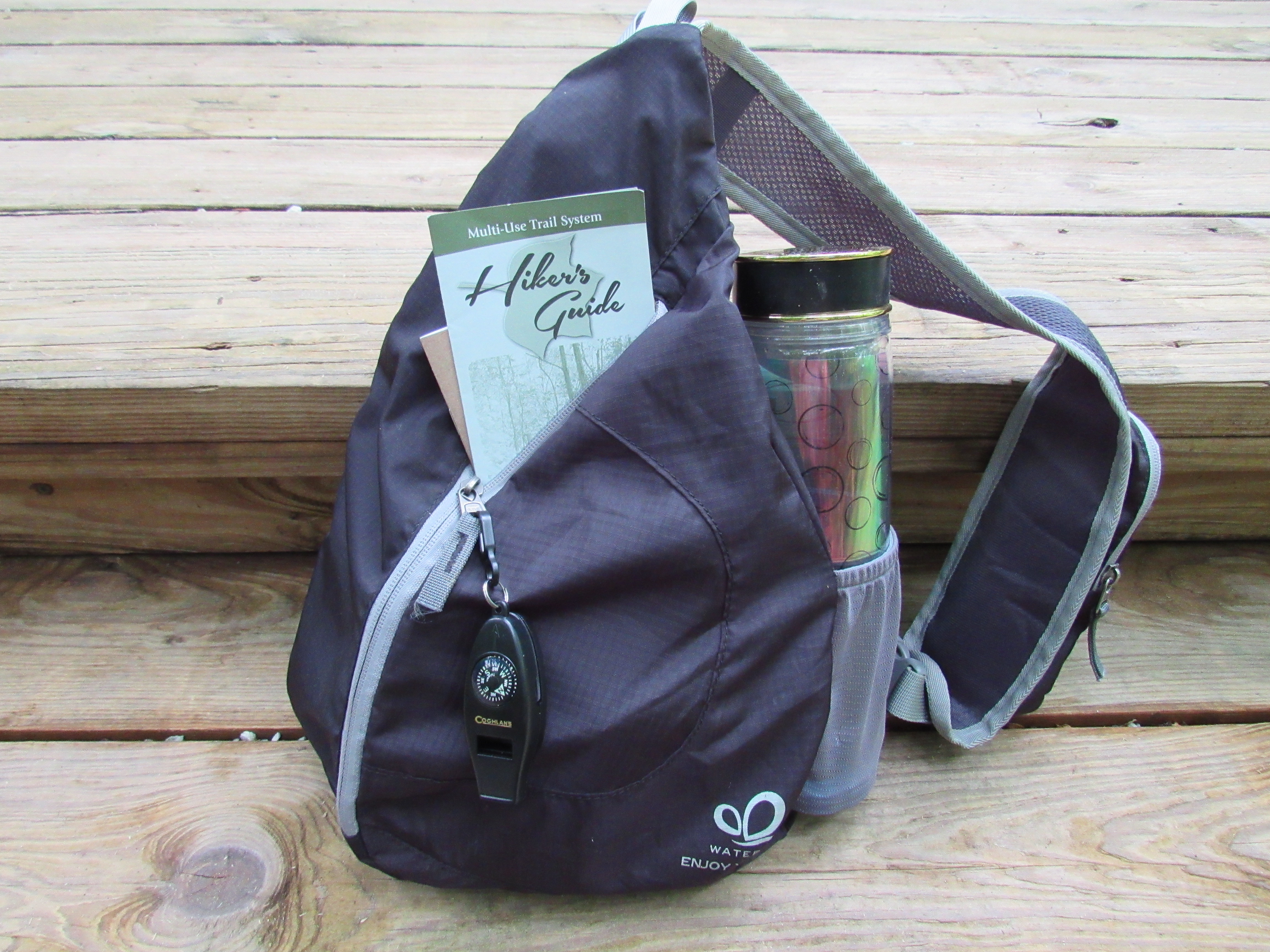 Once a route is planned, it is time to pack a trail bag. While it would be easy for you to fill a backpack to the brim with equipment, that is not advised. Why? Because the bigger and heavier the bag, the quicker you can become tired. So, a small to medium trail bag will be best for a day hike.  
Now, what should be packed in it? As a basic checklist, at least: 
 one bottle of water  

a healthy snack 

sunblock  

bug repellant  

a small first aid kit  
a fully charged phone  

whistle  

flashlight  

light jacket  

the Hiker's Guide brochure  
Additional things can be included based on your personal needs and preference. For example, you can add a nature field guide, a journal, or extra snacks and water.  
When all these things have been checked off, it is time to inform someone of the plan. You should tell a friend or loved one where you are going, which trails you plan to hike, and about what time you expect to be done. This way, if you are not back or have not checked in with that person then park staff can be notified. After that, you can start your adventure!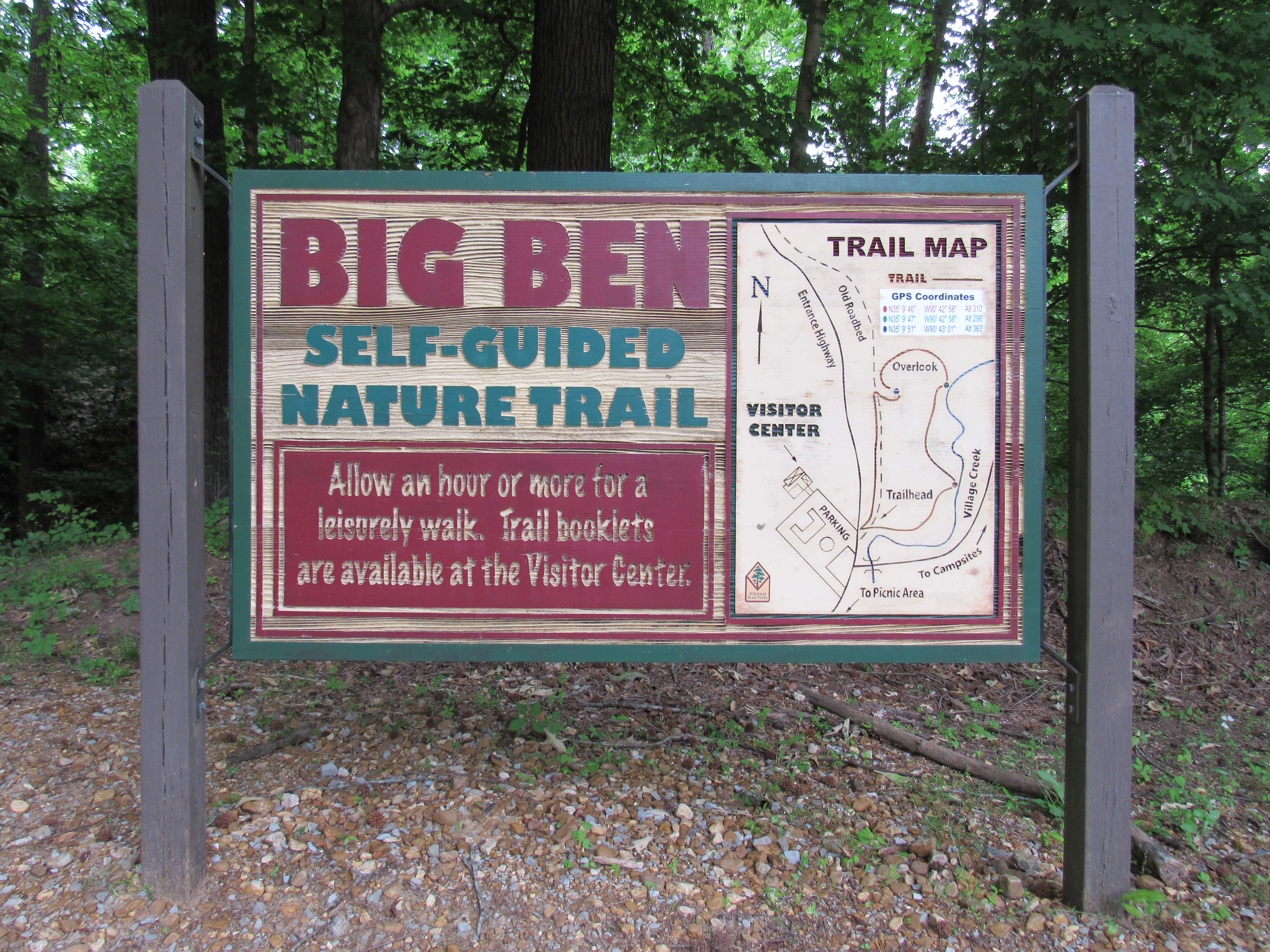 Once in the Park 
When you arrive in the park, you should leave your vehicle in a designated parking area and take note of which trailhead you are going past since our park has five separate trail entrances. It is also good to read any signs or bulletin board flyers as they can contain important information about the trails and the park in general.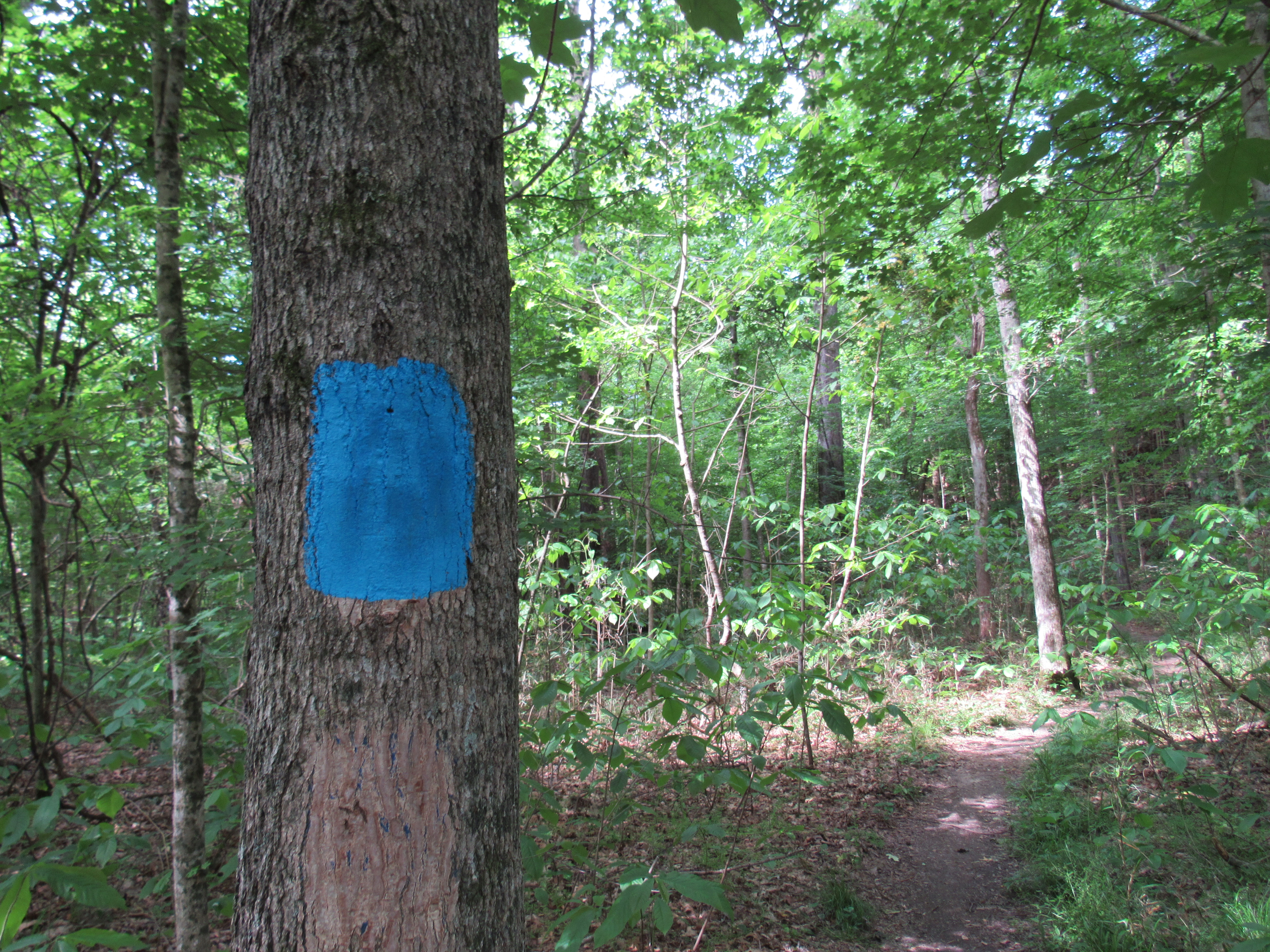 On the trails, you should always stay on the indicated path. This is not to limit your experience, but rather to keep you safe, as well as maintain the natural area. While trekking through, if you feel confused as to whether the path you are following is the trail or you have accidentally got on a deer path, you should look for the trail blazes. Our trail blazes are painted blue for hiking trails and white for the multi-use trails.  
Another thing you can look for is the intersection signs on the multi-use trails. These signs will have a map of the trail system with a star indicating where you are as well as the distances to the next intersections. It is a good idea to mark down on your Hiker's Guide the intersections as you pass them to keep track of where you have been.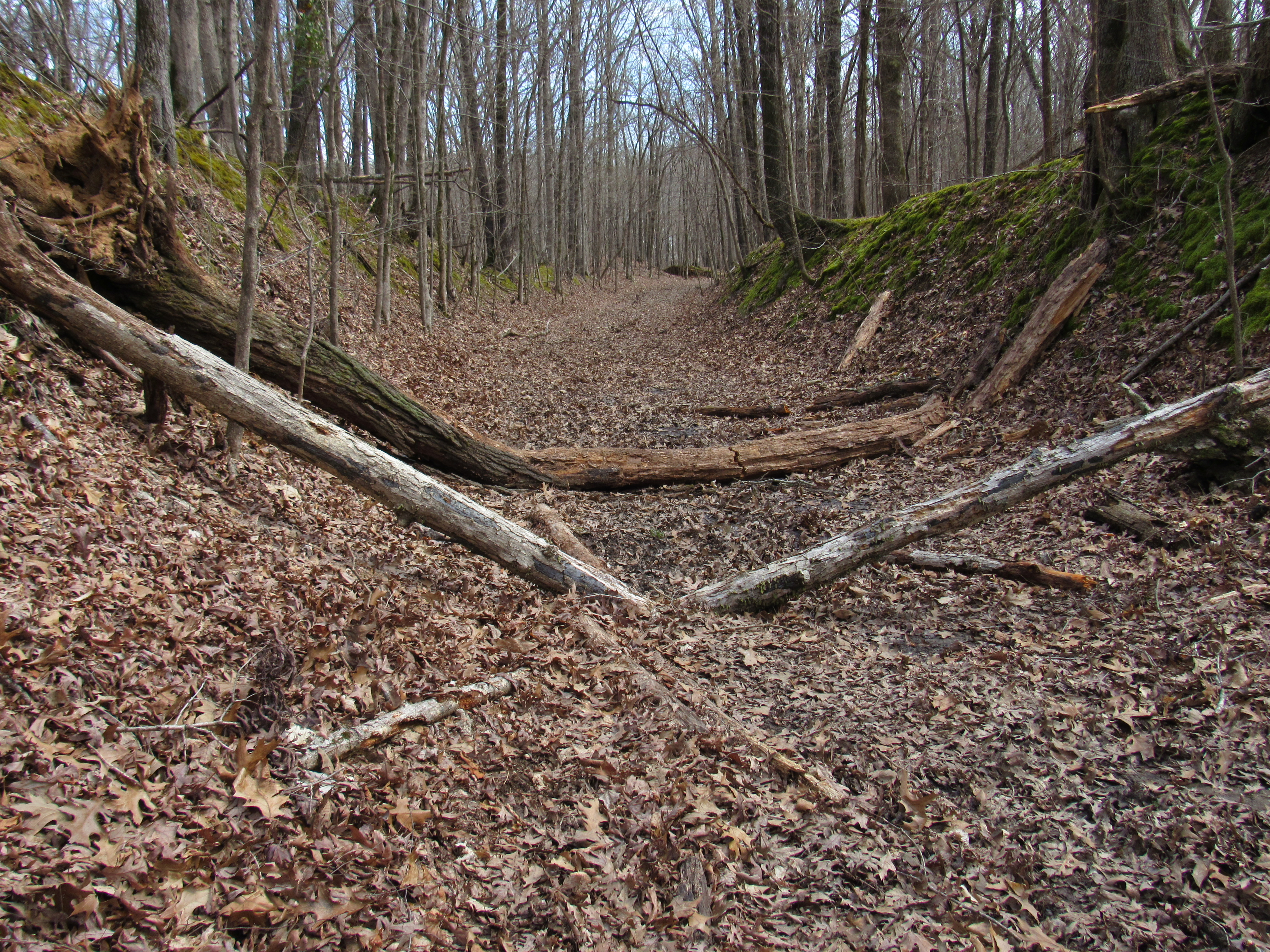 If you come across obstacles, like trees down across the trail or part of the trail that has washed out, then you should mark the location on your Hiker's Guide or on a GPS app on your phone. If you are unable to get past the obstacle safely then go back the way you came. Once you have made it back off the trails, please report the problem to the visitor center as soon as possible. It is important that the trails are cleared of obstacles for both your safety as well as to not hinder search and rescue in the case of an emergency.  
While following these tips should help you to avoid getting hurt or lost, sometimes accidents do still happen - which is why we want our hikers to be as prepared as possible.  
So, if you have gotten hurt or if you believe you are lost, try to remember the acronym T.R.A.I.L.S.: 
Try to Stay Calm – It may take some time for someone to know you are missing, but once they do, we will be notified and looking for you. 
Remain Where You Are – Doubling back or even pressing forward can lead you further away from where you initially got lost. So, it is important to stay where you are. This way we can find you faster. 
Alert Somebody – Cell phone signals may be spotty, but on the multi-use trails there is usually enough to send a short text on your phone. If you can, try calling the park office or 911. Let them know the last intersection you passed. If you do not have the battery life or enough cell signal to text or call, use a whistle if you have one. 
Insulate Yourself – Wear the light jacket to keep yourself warm and protected from insects at night or use it to shield yourself from the sun during the day.  
Listen for People Calling for You – Once alerted to the situation, our search and rescue team will be looking and calling for you, so remember to listen. If you hear us, try to use your whistle, or flashlight at night, to alert us where you are located.  
Save Your Supplies – Try to ration your water and snacks since it may be a little while before we find you.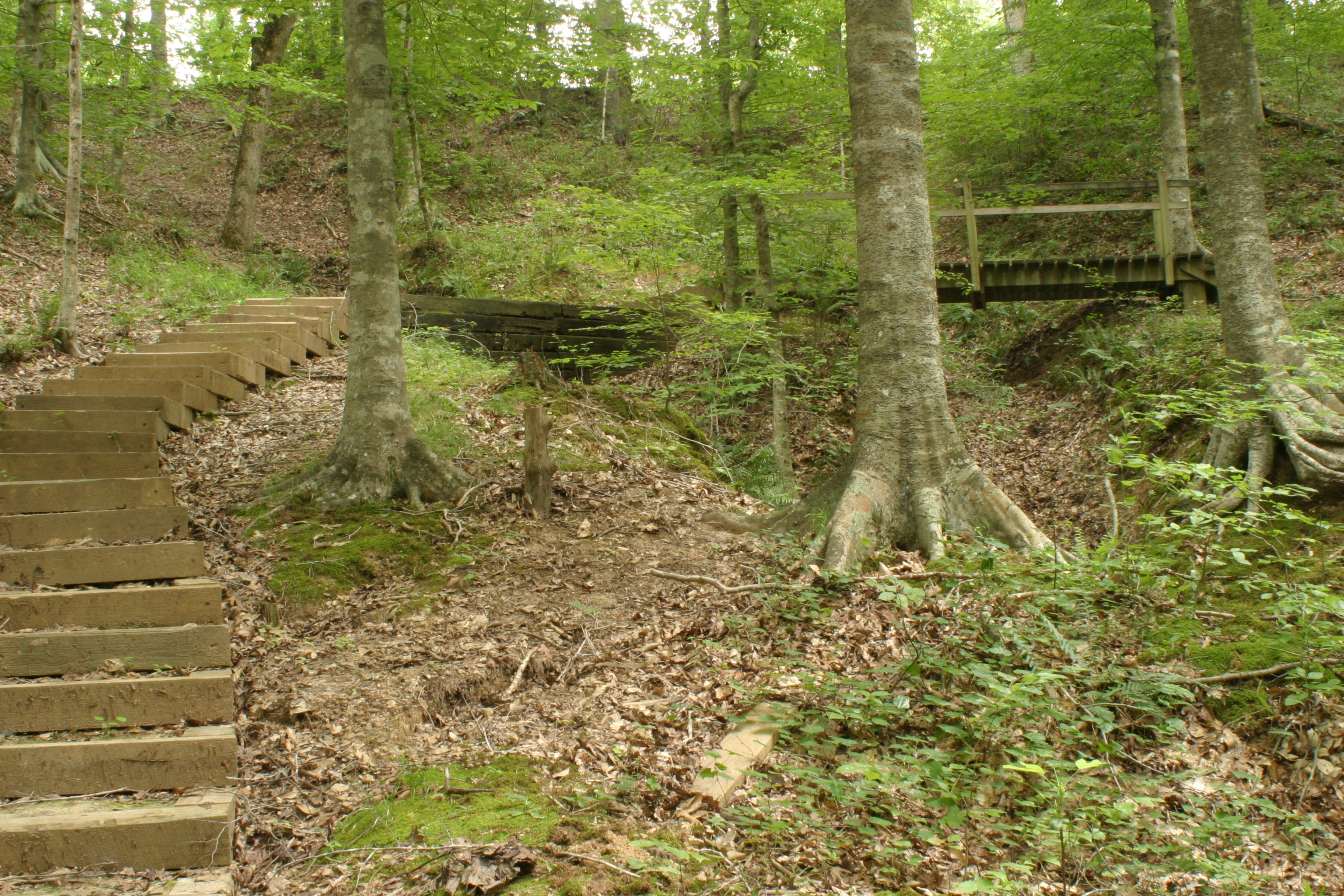 Here at Village Creek State Park, we want you to be safe! We encourage you to use these hiking tips and habits if you decide to visit us. With this knowledge, you can enjoy being outdoors and see the natural beauty this park has to offer.