Each fall, Arkansans improve their communities by volunteering in the Great Arkansas Cleanup (GAC), the Keep Arkansas Beautiful Commission's (KAB) annual litter pickup and community cleanup event. KAB cleanup efforts encourage Arkansans to take ownership of Arkansas's scenic beauty, environmental health and quality of life. Our Arkansas State Parks are some of the most beautiful, well-loved areas in Arkansas. These spaces are sometimes "loved to death" by Arkansans and tourists alike, and often they need a little "TLC." By helping reduce the amount of litter in our parks, Arkansans are helping preserve intricate ecosystems and special spaces in The Natural State.
"The State Parks of Arkansas are longtime partners with Keep Arkansas Beautiful for efforts at making The Natural State shine," Arkansas State Parks Chief of Interpretation and Program Services Kelly Farrell says. "A majority of our 52 state parks host Great Arkansas Cleanup events, many of them during September and October's focused campaign following the busy summer season. Our park interpreters plan targeted cleanup projects which are terrific service opportunities for Scouts, church groups, civic clubs, and anyone who's interested in helping care for their local parks. Many cleanups offer free T-shirts and luncheons for volunteers. Check our online calendar of events or contact your local park for details."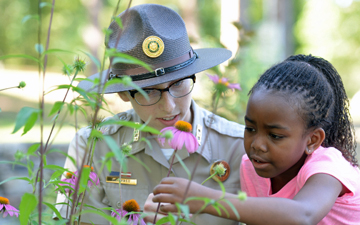 ​
Keep Arkansas Beautiful's goal is to inspire and educate individuals to improve their communities. But, KAB says this goal requires more than simply picking up litter once a year. Clean, green spaces are a priority because public spaces encourage socially connected communities and economic development, and teach conservation. Volunteering in the GAC is often a meaningful first step for communities and individuals to easily become engaged, make a difference, and have an impact.
"That level of dedication to removing other people's litter is inspirational, and we hope that, this year, we see some sort of cleanup event in every county across Arkansas," says Liz Philpott, KAB volunteer program manager. "We know – and share – the pride of being an Arkansan and living in The Natural State. We know that, all across this beautiful place, everyone wants Arkansas to be litter-free."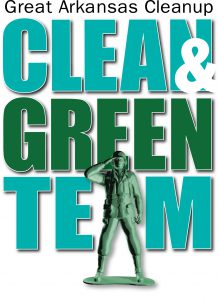 ​
KAB points out that different activities are considered cleanups, such as painting murals, cultivating gardens and planting trees. The actions during the GAC positively impact civic pride, livability and economic growth – creating communities where people want to work, live, play and visit.
Many Arkansas state parks have already registered to host cleanups and take part in the Great Arkansas Cleanup. Mammoth Spring, Village Creek, Devil's Den, and Bull Shoals-White River, Pinnacle Mountain, Lake Fort Smith, Crowley's Ridge, Lake Dardanelle, Petit Jean, Jacksonport, and White Oak Lake state parks all have cleanups planned this month alone. This cleanup provides a way for individuals to take ownership of the place they call home and create an inviting space where communities can thrive together. This year's GAC will kickoff Saturday, Sept. 9, with cleanups already scheduled around the state, and will continue through October. Gather your friends and family and make a difference in your community during the 2017 Great Arkansas Cleanup!
Our Arkansas State Parks system would not be what it is today without the dedication of volunteers throughout the years. In fact, early records indicate that Dr. T.W. Hardison was the first state park volunteer. He was the first chairman of the State Parks Commission and it was through his dedication and efforts that our first state park, Petit Jean State Park, was created. The rest of the story is our legacy. You can be a part of this incredible legacy and a steward of The Natural State's parks by joining us and Keep Arkansas Beautiful by signing up to volunteer at an Arkansas state park.