Greetings from Crater of Diamonds State Park! Over the next few weeks, travelers across the country will be making plans for spring break travel, and many will choose to visit Crater of Diamonds State Park. Spring break can be a great time to visit Arkansas's diamond site, and the following tips can help you make the most of your diamond-searching adventure!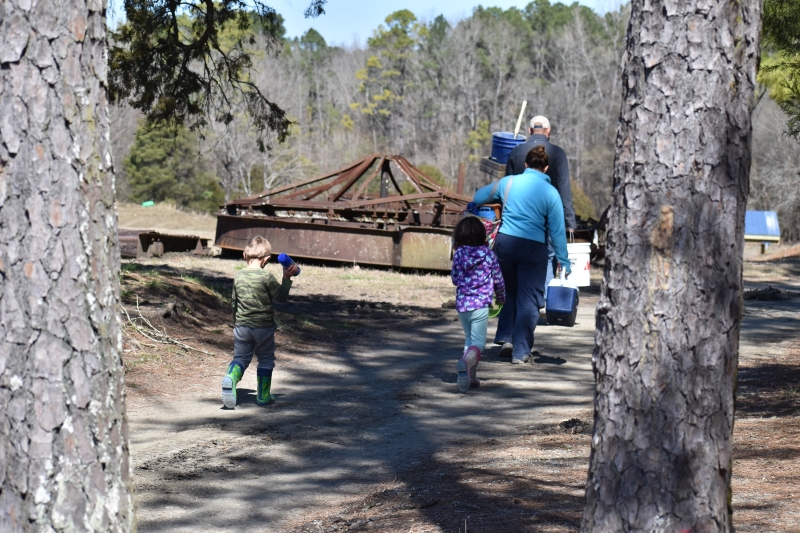 One of the first considerations for a spring break visit to the Crater of Diamonds is the best time to come. The park opens daily at 8 a.m. With only a few days to spend, spring break visitors often arrive at the park early in the morning to make the most of their time here. The parking lot typically fills up fast, so the earlier you arrive, the better choice of parking you will have.
Many visitors like to make a preview visit before they actually search. During spring, admission to the search area purchased after 3 p.m. is also good for the next day. The diamond search area closes daily at 4 p.m., and park buildings close an hour later. If you come to the park at 3 p.m. the day before you plan to search, buy admission and spend time orienting yourself to the search area to find the perfect spot to look for your diamond. You'll have a better idea of where to go when you come back the next day. Just remember to keep the admission receipt from your preview visit to show the front desk staff.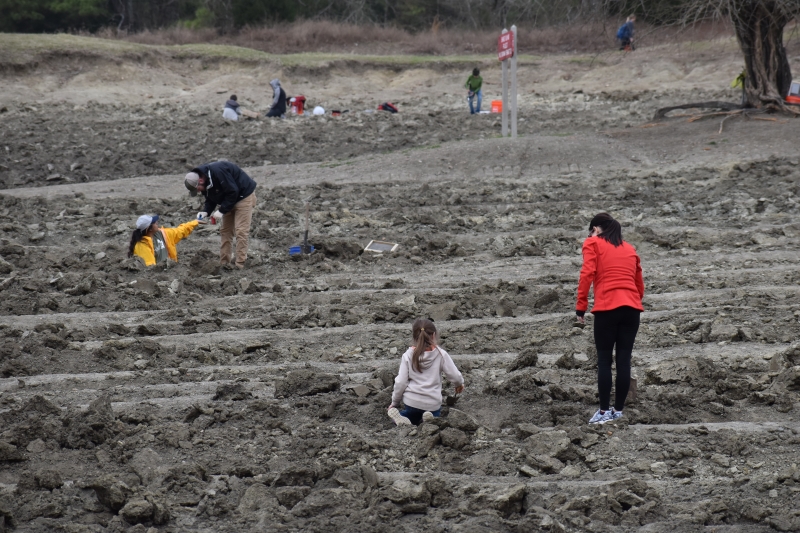 Another consideration is what equipment to bring for diamond searching. While the park offers sifting screens, buckets, shovels, and more for rent, visitors are welcome to bring their own tools to search with. Many visitors build simple screens at home or purchase premade screens from any of several businesses in Murfreesboro. If you plan to search for diamonds over multiple days, buying or building your own screens can outweigh the costs of renting and keep you from spending as much time in line to rent at the park.
An additional way to plan ahead for a springtime visit to the Crater of Diamonds is to learn the differences between diamonds and other rocks and minerals found here. Park staff offers free rock and mineral identification at the Diamond Discovery Center, but the wait for identification may be longer during busy spring break days. Instead, learn some of the key differences between diamonds and other rocks and minerals to help narrow down your search.
Diamonds from the Crater are usually small – about the size of a matchhead, on average. They may be white, brown, or yellow in color. They are typically clear enough to see into, but not straight through. Most distinctly, diamonds from here have a smooth, rounded surface and bright, metallic shine. Check for these characteristics when inspecting your finds. If something does not match the description above, it probably isn't a diamond.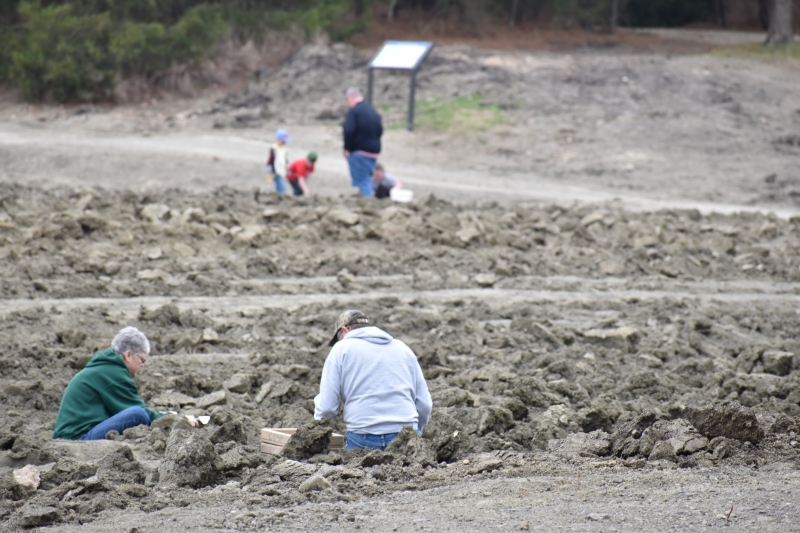 Other minerals commonly mistaken for diamonds include quartz, calcite, barite, jasper, and mica. By studying rock and mineral field guides or consulting educational resources at the park, you can learn to tell the difference between these various minerals and diamonds. If you still have questions about your finds, our park staff can give you a better idea of what you have.
After visiting Crater of Diamonds State Park, you can continue the experience of searching for diamonds at home! Each park visitor is allowed to take up to five gallons of sifted gravel home per day to search for diamonds later. Gravel must be sifted – i.e., dirt may not be removed from the diamond search area. While many buckets of dirt must usually be sifted to find a diamond, about half of all diamonds registered at the park are found by visitors who take their sifted gravel home!
We are looking forward to hosting thousands of visitors at the Crater of Diamonds in the coming weeks. If you plan to visit us this spring, we hope you'll have an exciting and rewarding experience at our park, regardless of whether you find a diamond or not!