The Jet and Simms Well sits on the Jet and Simms General Merchandise Store site next to our Print Museum. The store sat on this site in the 1880s and, according to Thomas Simms, the well was regarded as having the finest water in the whole region. Moreover, it had a peculiarly fine, pure flavor.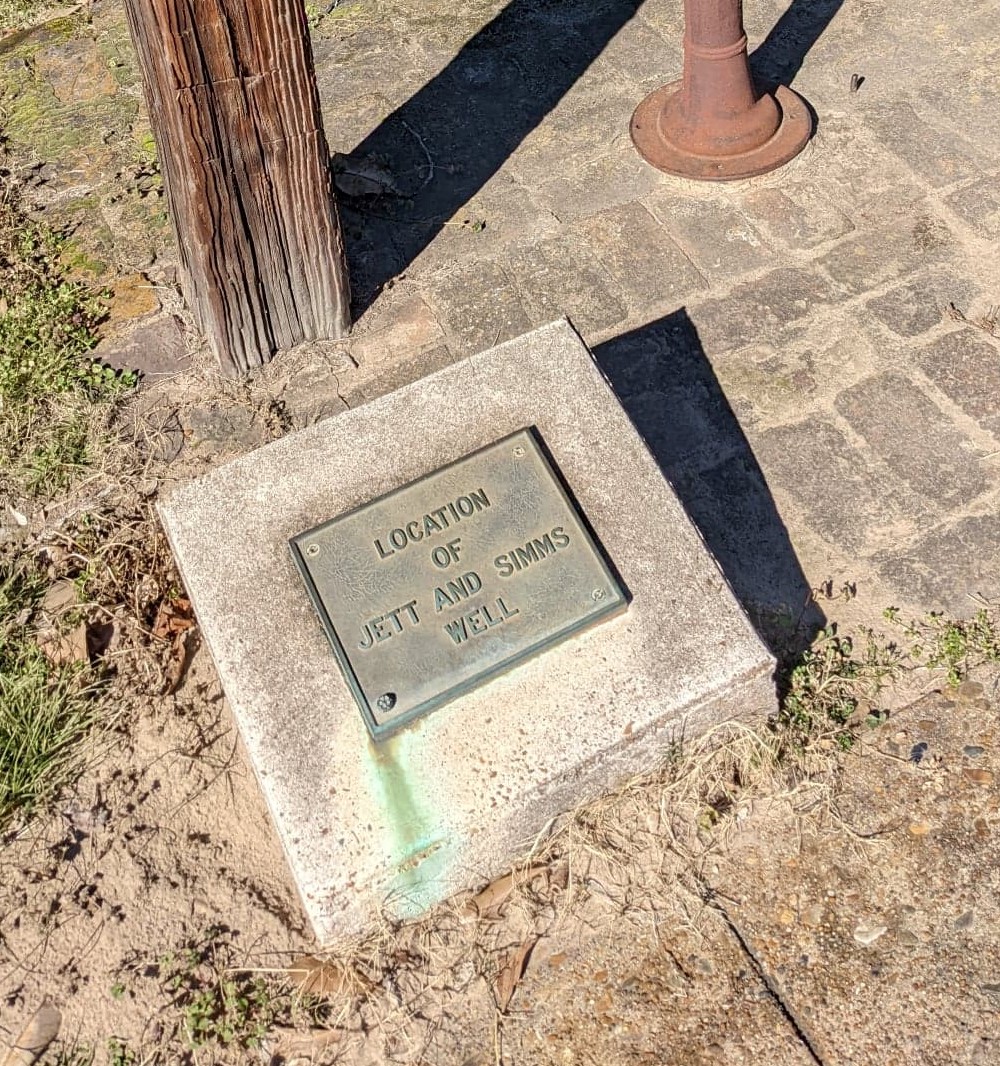 ​
Thomas Simms came to Arkansas from Virginia in 1856 when he was 16. He settled in Fulton for a year before going to Columbus, Arkansas, and moved to Washington in 1858. Thomas was a veteran of the Civil War and the Spanish American War. While in Hempstead County, he maintained various positions within the county government before establishing a mercantile establishment with brothers Benjamin and
Edward Jett from 1882 to 1886. Afterward, he accepted a position from United States President Grover Cleveland in Little Rock as a collector of Internal Revenue for Arkansas. This job lasted several years, and upon completion, he moved to Hope, Arkansas, and then to Texarkana, Arkansas, where he would live until the end of his life. He passed away at the age of eighty-one in 1919.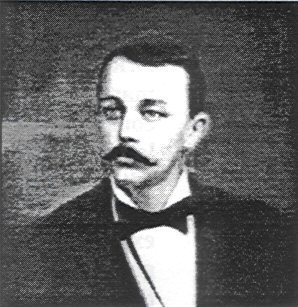 ​
Edward Jett was born to Dr. Benjamin and Hester Jett in Washington, Arkansas, in 1836. Edward was a veteran of the Civil War and was in the Hempstead Rifle company, formed in Hempstead County, along with his brother Benjamin and Thomas Simms. He fought in the war until he was captured at Port Hudson, Louisiana, on July 8, 1863, and spent the rest of the war as a prisoner at Johnson Island in northern Ohio. After the war, he returned to his life in Washington as a merchant, opening up the mercantile store and partnering in business with Benjamin and Thomas in 1882. This partnership lasted until the business was sold in 1886. Thomas Simms left for Little Rock, and Benjamin moved to Dallas, Texas. Edward left for Little Rock around 1886 and died there in 1894.
Benjamin Jett was a brother to Edward Jett and was also a member of the local company, the Hempstead Rifles, which went to fight at Wilson's Creek, Missouri, at the beginning of the Civil War. After the war, Benjamin went into the mercantile business and, in 1870, married Miss Lulie Belt of Montgomery, Alabama. He would be in business with his brother Edward and Thomas Simms until the business was sold to George Rosenburg in 1886. After exiting the company, Benjamin left for Florida for a time before moving to Dallas, Texas, and engaged in the grocery business there. He passed away in Dallas in 1917.
This well is just one of the more minute parts of history that you would not readily hear if you were to just walk around the park without taking a tour. However, It is an integral part of the history and charm that makes Historic Washington State Park unique.