Of course, Arkansas State Parks are for camping, hiking and days on the water. But they're also a treasure of archaeology, architecture and history. Get started on your discovery of our storied state parks. 
Outstanding Architecture
Other states are proud of the work of the Civilian Conservation Corps (CCC) in their parks. But in Arkansas, this New Deal program built more than state park amenities—it built our park system. Petit Jean State Park in Morrilton was our first state park. The CCC began developing its facilities and roadworks in 1933. Today, Mather Lodge—the only Arkansas lodge built by the CCC—remains the centerpiece. Its native stone and wood construction blends seamlessly into the bluff and Cedar Creek Canyon just outside. But the history of Petit Jean State Park predates the CCC by far. Hike the park's Rock House Cave Trail to a bluff shelter marked by thousand-year-old Native American pictographs. 
Across the state, you'll discover significant concentrations of CCC projects among the earliest Arkansas State Parks. Book a rustic cabin with a water view at Lake Catherine State Park in Hot Springs. Hike to the breathtaking Yellow Rock Overlook at Devil's Den State Park in West Fork. Then, thank the CCC for building Arkansas State Parks in more ways than one.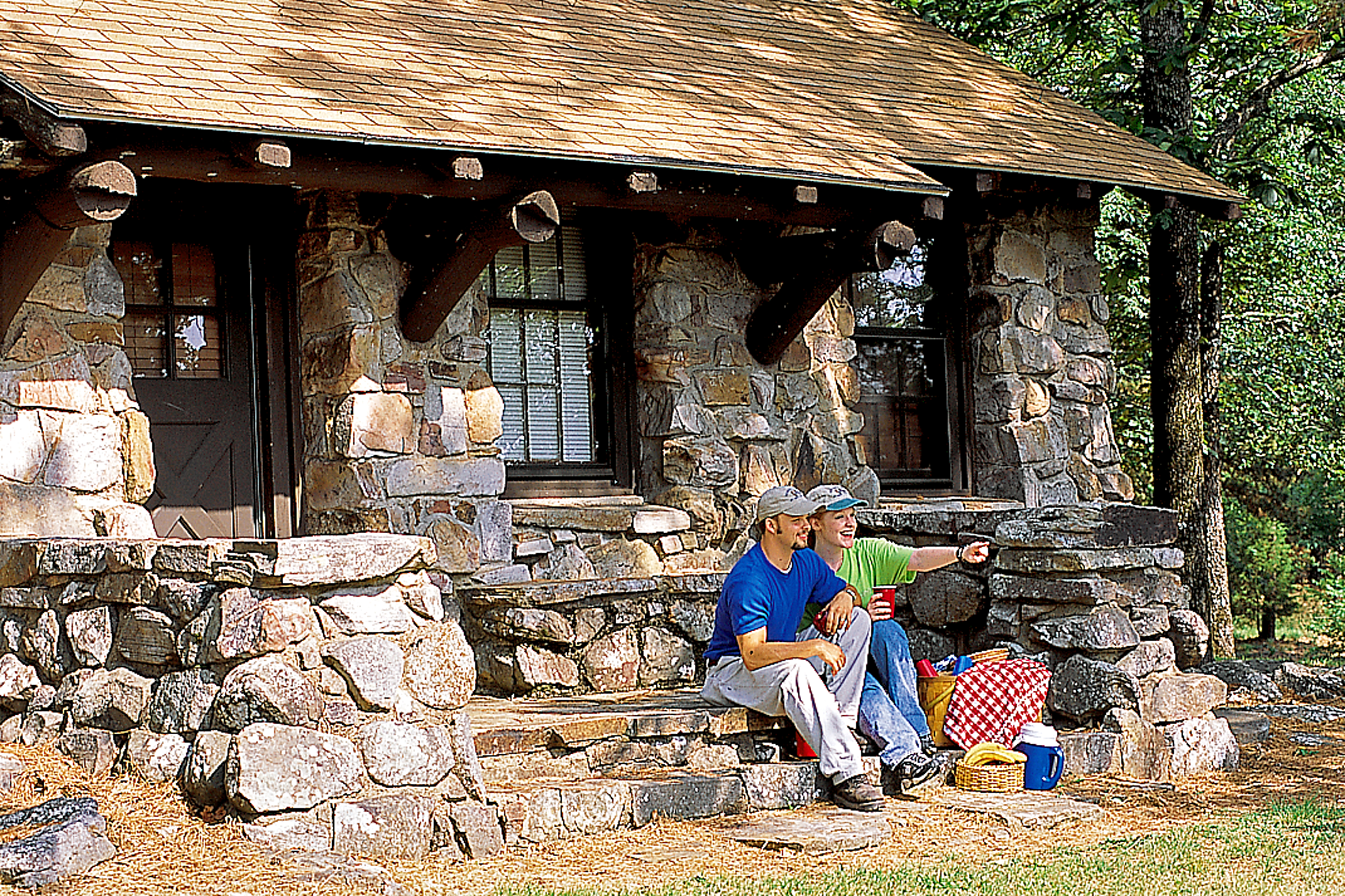 Local Lore
In Mountain View, Ozark Folk Center State Park has adopted a unique mission: to keep Ozark heritage alive. Lucky for you, the park achieves this by sharing. During your visit, stroll the Craft Village to watch potters, glass-blowers and weavers at work. Catch a concert featuring traditional instruments such as the autoharp and dulcimer. Treat your senses to a stroll through the park's themed gardens. 
Sites such as Historic Washington State Park interpret periods of Arkansas history. In fact, this site conjures the days when pioneers including Davy Crockett traveled through Washington on the road west. Tour a collection of historic buildings including the grand county courthouse and settlers' homes. Check the event calendar, too—cemetery tours and crafting workshops are offered regularly.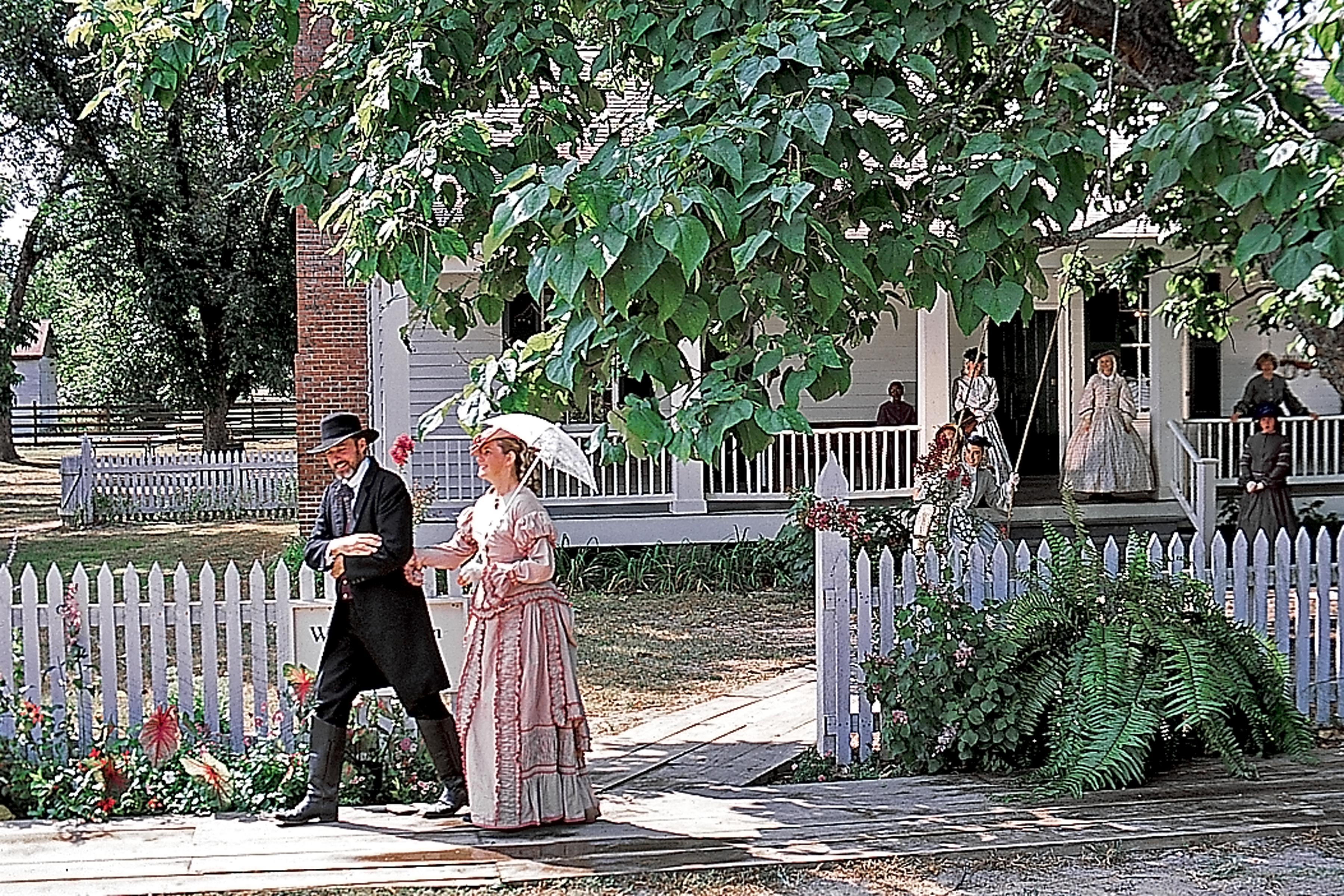 U.S. History
Some Arkansas State Parks hold significance unbounded by the immediate area. At Louisiana Purchase State Park in Brinkley, view the monument that marks the origin point of the Louisiana Purchase land surveys that doubled the size of our nation. It's easy to reach via a short boardwalk. 
In Prairie Grove, Prairie Grove Battlefield State Park whispers the stories of Civil War soldiers who clashed here in December 1862. Follow the driving trail or a ranger—the park hosts regular guided tours of the battlefield and surrounding village that backdropped the fighting that winter day.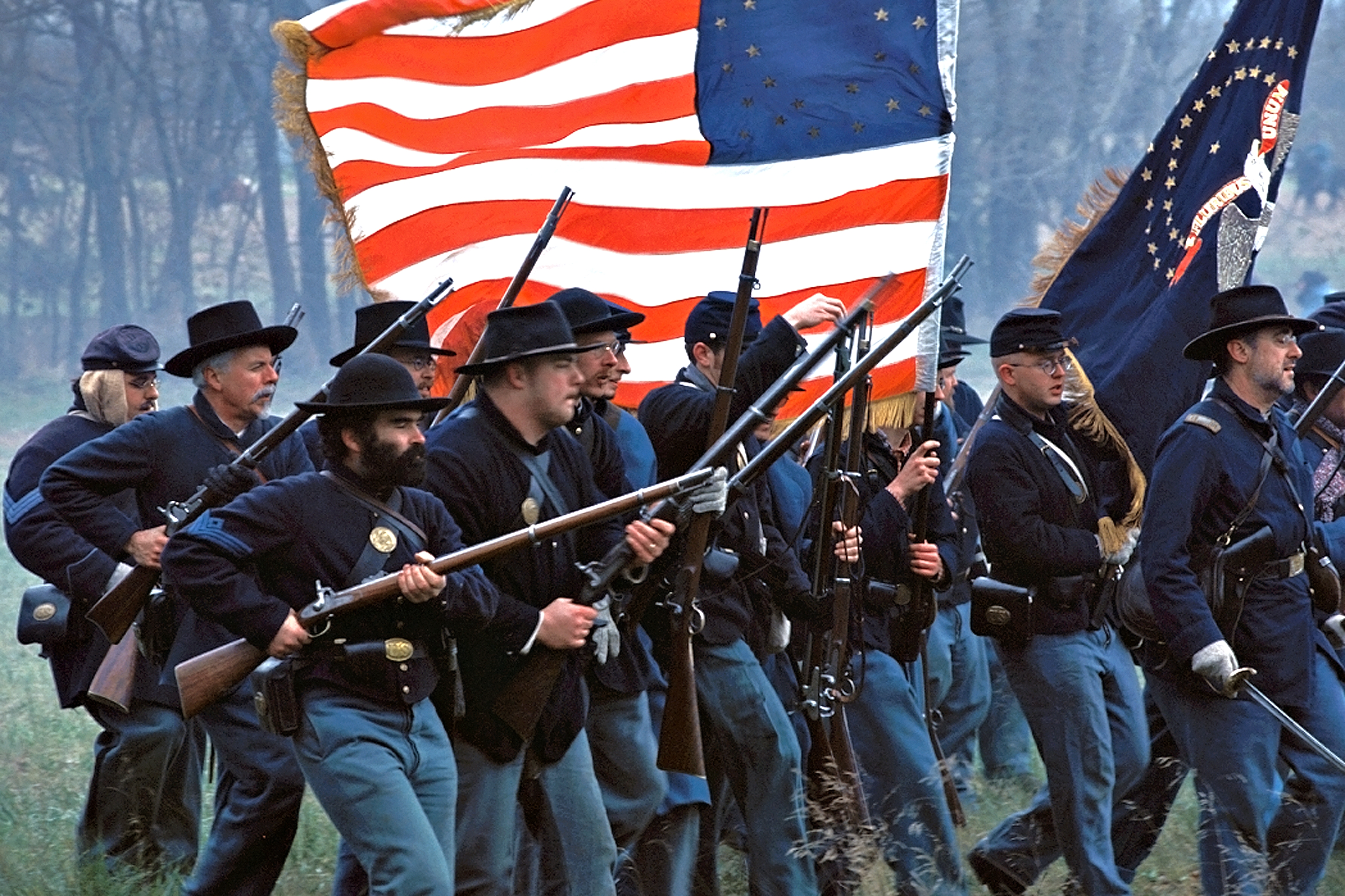 Native American Heritage
To understand Arkansas's Native American heritage, you could go as far back as sites such as Parkin Archaeological State Park. A mound on this Parkin riverbank marks the site of a Native American settlement dating to 1000 B.C.E.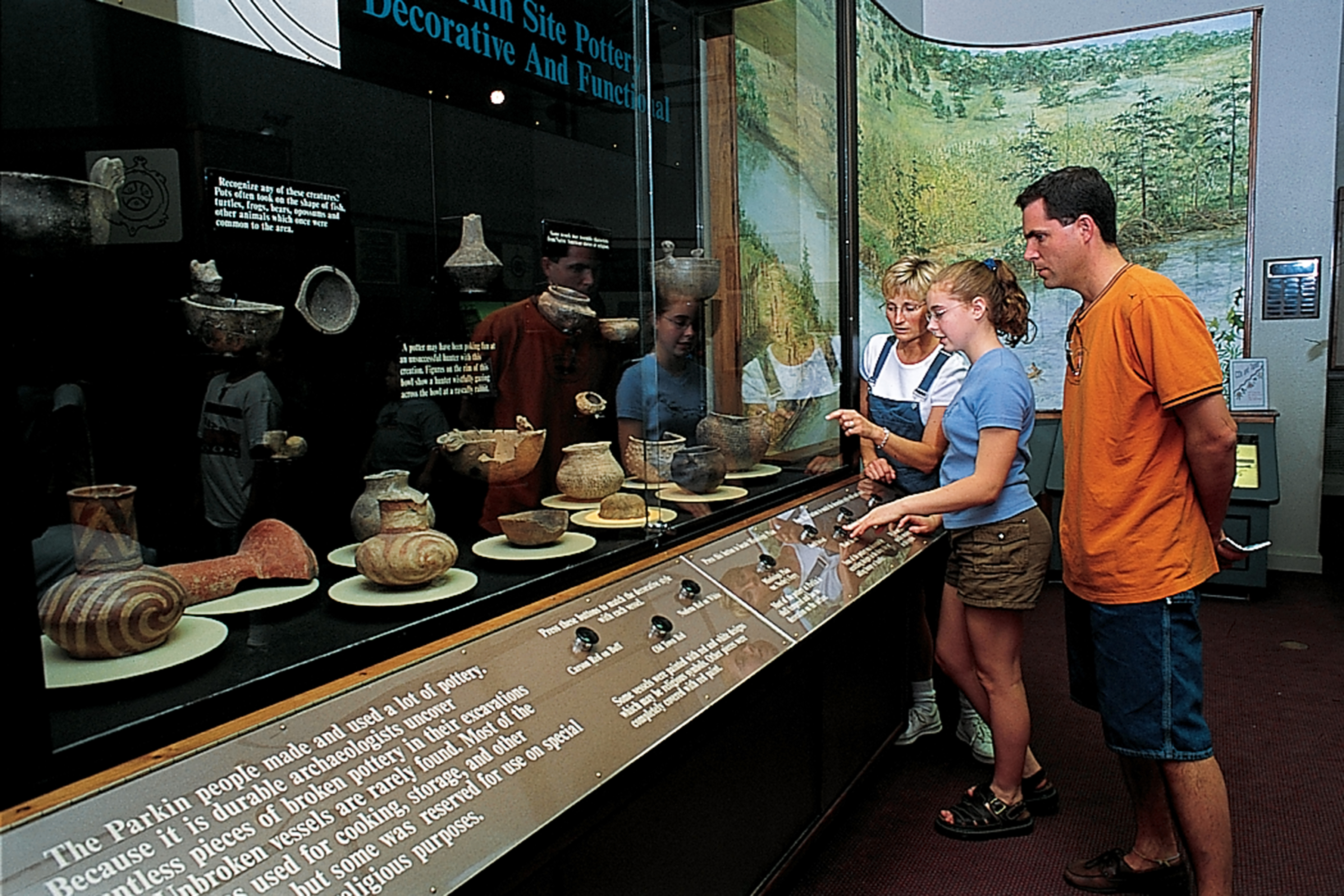 Other sites, including Petit Jean State Park, Pinnacle Mountain State Park in Little Rock, Lake Dardanelle State Park in Russellville and Mount Nebo State Park in Dardanelle, offer contemplation. Scenic overlooks in these parks frame the Arkansas River, the water route of the National Historic Trail of Tears. In Village Creek State Park in Wynne, you can actually walk along a portion of that national trail, with Crowley's Ridge rising up around you.