The Sanders Kitchen, located on lot 1 of Block 32, is a part of the "urban farmstead" of the Sanders House at Historic Washington State Park. Other people may know it as the Sanders-Garland house. This name reflected the marriage of the Sanders' daughter, Sara, to Augustus Garland. This structure is a 1995 reconstruction based on archeological and photographic evidence of the original building.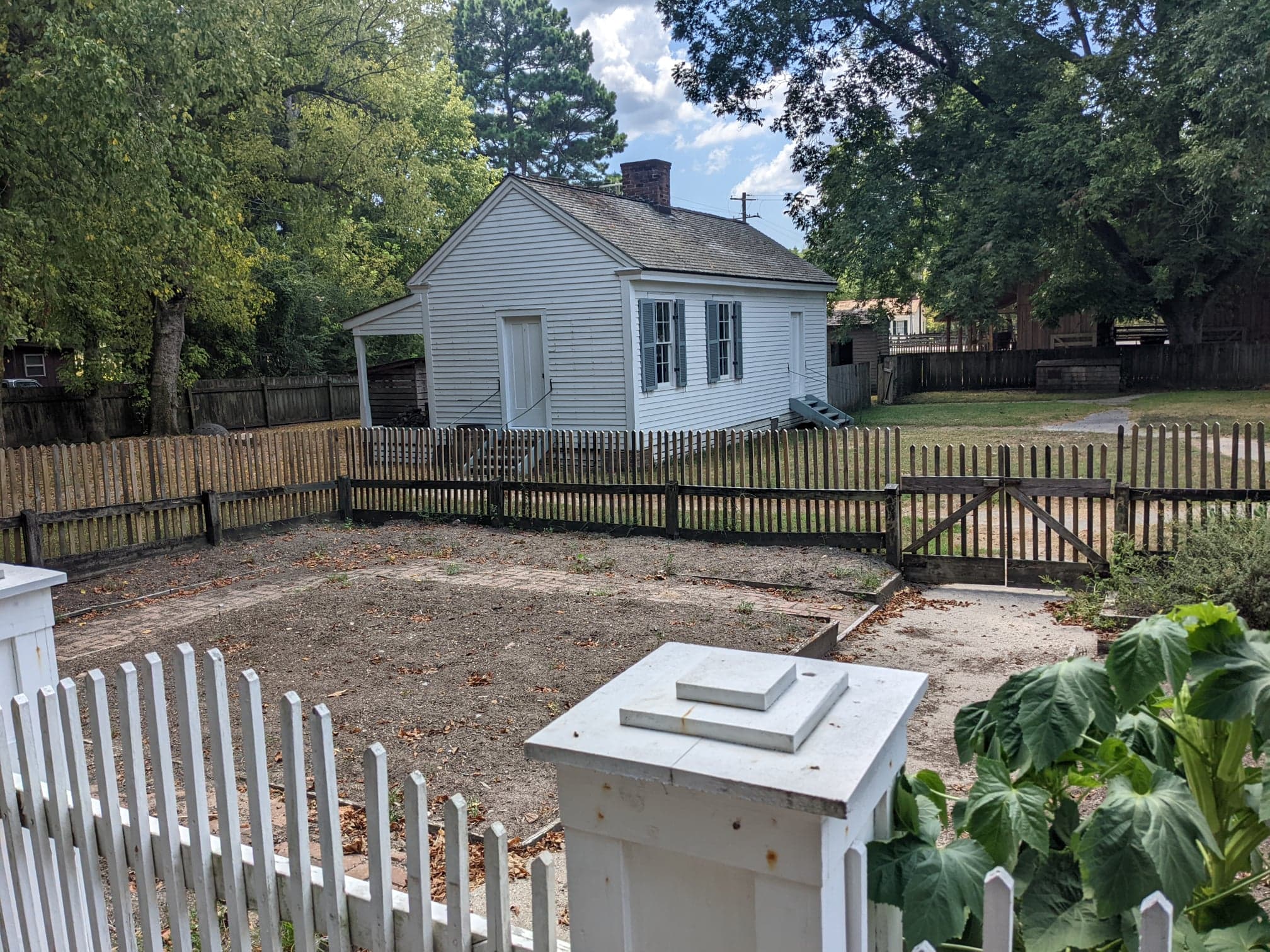 Its interior layout and interior design function as an 1840s kitchen. Keep in mind that everything in this kitchen would serve to prepare a meal and not be for decoration. One could imagine the scene in this kitchen with low-glowing coal in the fireplace and three women busily engaged in their daily activities. The kitchen area would be filled with articles like stone jugs, ladles, spoons, knives, forks, waffle irons, water pails, and teapots. Sugar, potatoes, flour, coffee, and herbs would be placed on the table with numerous other items to cook and prepare the meals for the Sanders family.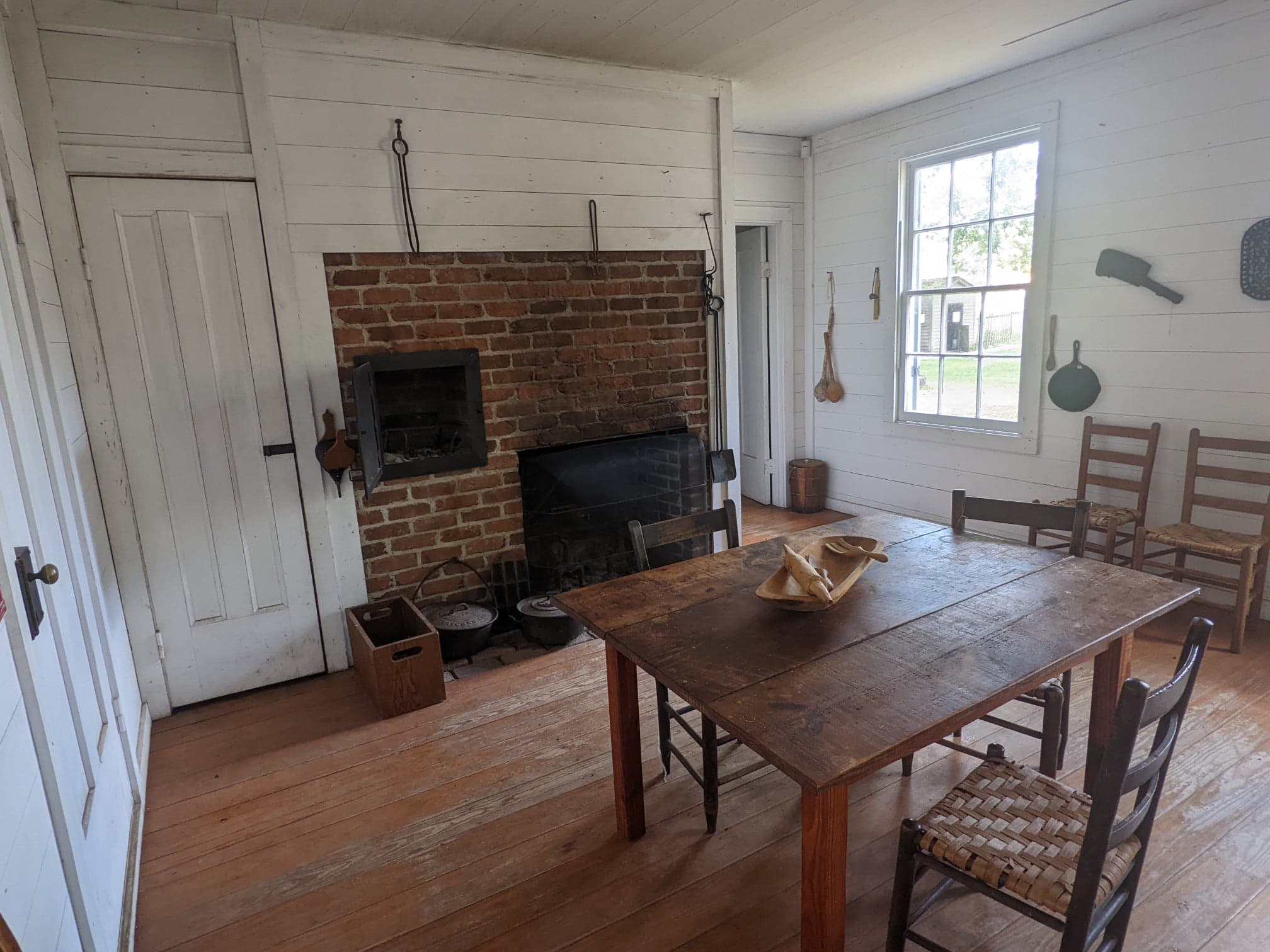 Front room of kitchen

One thing that is not obvious to a 21st-century Historic Washington visitor is that the yard was an extension of the kitchen. That does not ring true to us today since our kitchen is just another room in the house. But to a resident of 19th-century Washington, many kitchen functions happened outside. In modern homes, all kitchen functions occur within its interior walled space. With no refrigerators to keep food fresh, Washington residents went into the yard to procure their meat, eggs, milk, and water. Inside was where the cooking happened.

The kitchen is a two-room building with a central fireplace. The back or second room is the living and sleeping quarters. The sleeping quarters should be the farthest room from the main road, not the closest, as it appears today. So why does this building not fit the specific profile? The answer is the current highway serving as one of the two major routes through Washington (Columbus Street) did not exist in its location as it does today. The main street into town was Lawrence Street, which merged into the main highway. So the main entrance does face the main street of the past, just not of 2022.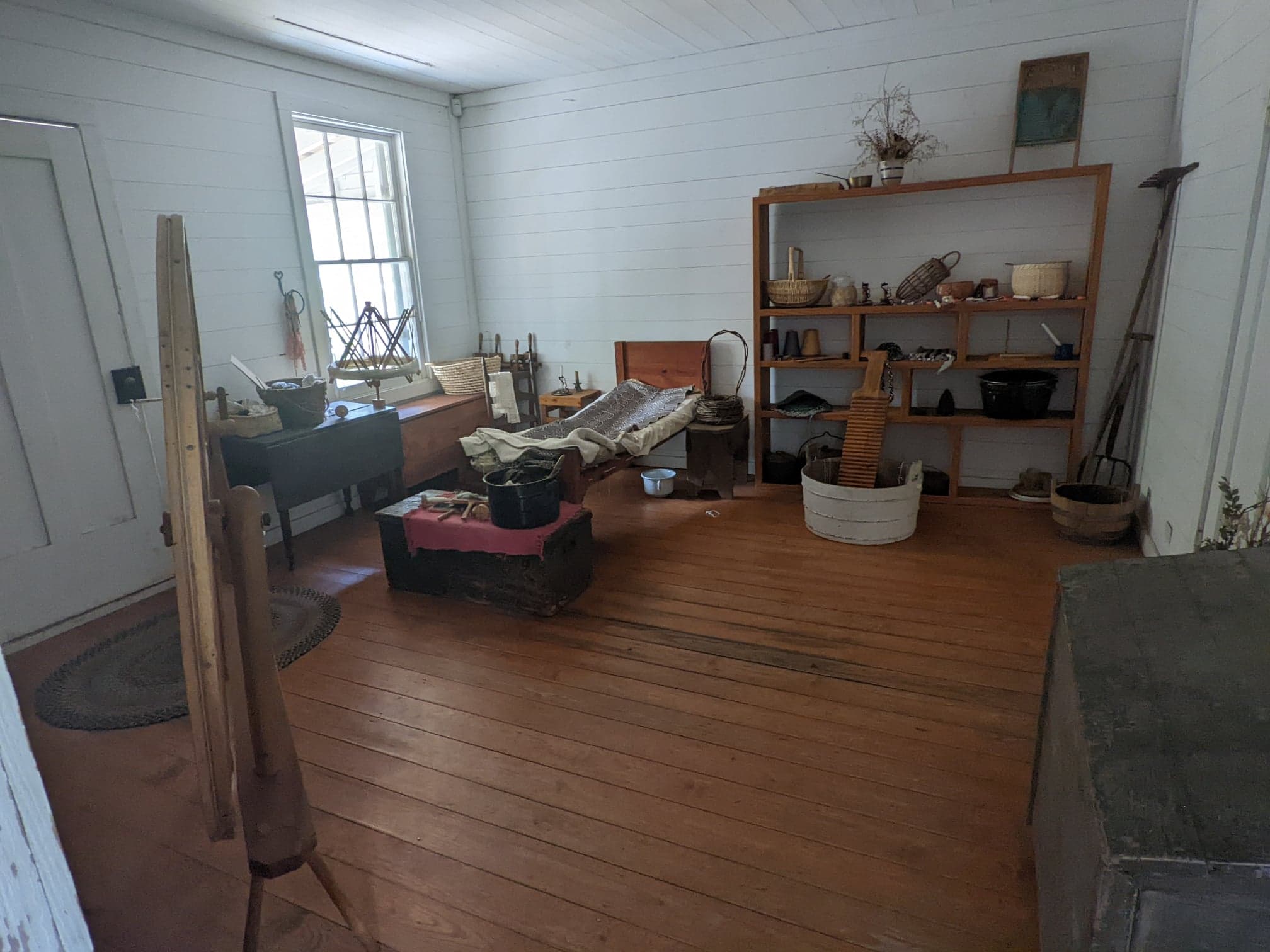 Second room, enslaved living quarters

These are just some tidbits about the Sanders Kitchen that visitors learn when they tour the park and get a look into a structure's story.