On each tour at Historic Washington State Park, if people look down, they will sometimes notice an artifact, such as broken pottery, gracing the ground where a burrowing rodent has shifted it to the top of the surface. This artifact was hidden throughout the years and was biding its time, waiting for discovery. Like this pottery, the 1850s landscape we interpret lies at peace, undisturbed, quietly waiting beneath our feet.
Take, for instance, Block 0. Block 0, the public square for the town of Washington, is the site of the 1836 courthouse. Even though the area had a courthouse, clerks' office, and fence, throughout the 19th century, this block also had many businesses along its southern edge.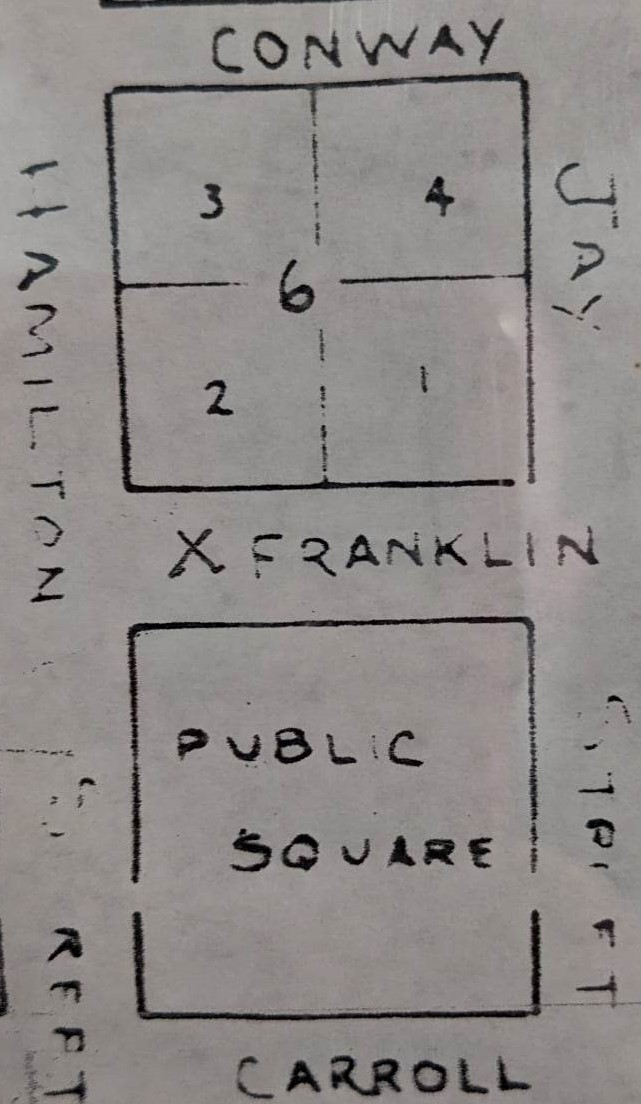 ​
Throughout the 1840s and 1850s, known shops on the southern side of the 1836 courthouse included a trading post, two law offices, a tailor shop and an art gallery. Initially, when the town founders laid out the town blocks, the town planned to center around the courthouse. However, with most plans, things went differently and instead, the town grew more west and southward.
Now, as you go onto the courthouse's second floor and look west, you observe block 6, which is vacant. However, it is far from empty because this was Washington's central business district. Archaeological digs have uncovered quite a few artifacts where the foundations of local businesses stood. These are laid out onto panels in the upper room of the courthouse to give a visual of what structures stood on a particular lot on block 6 during different significant periods throughout the 19th century.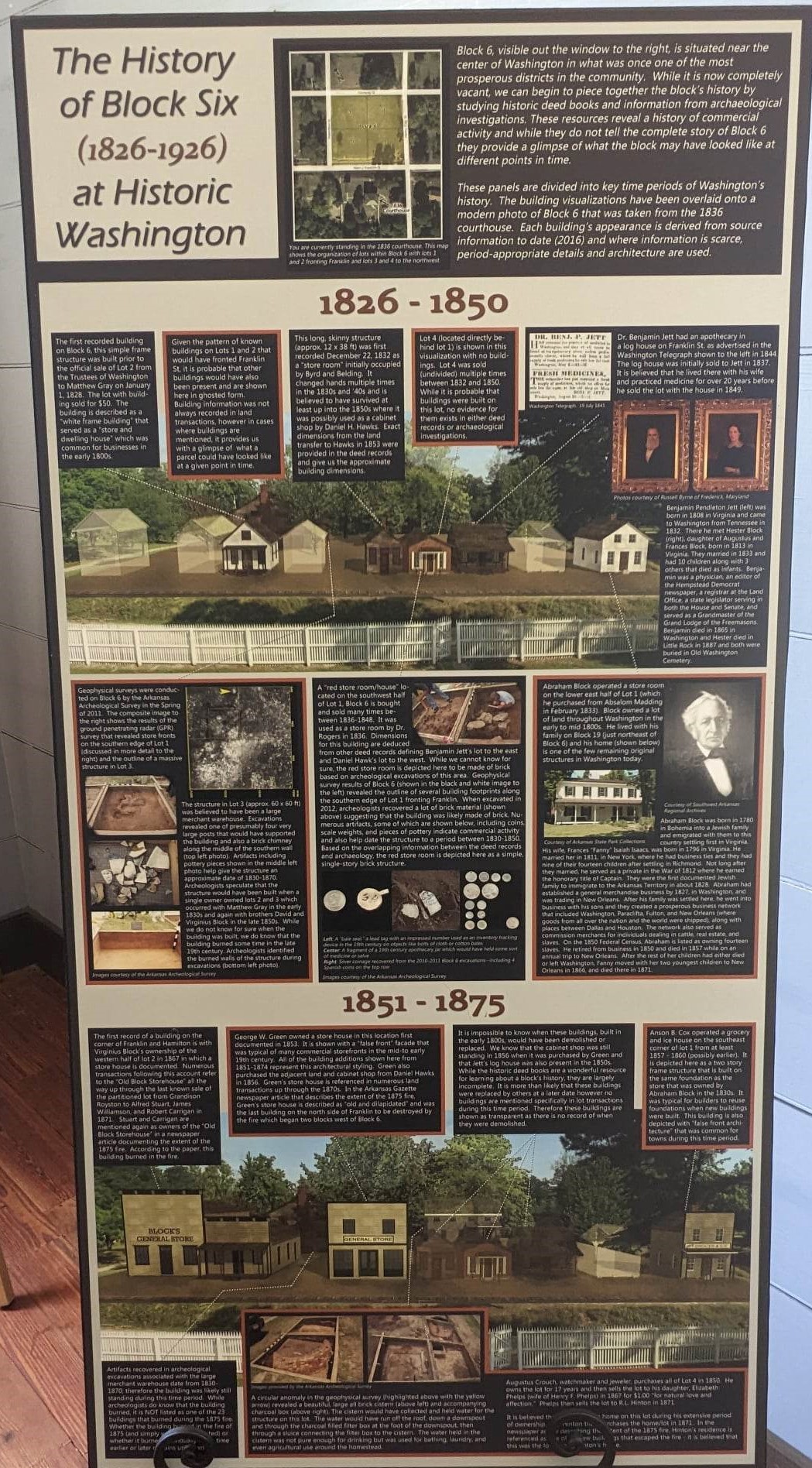 ​
Indeed, when one walks through the town, there is tremendous history in those empty lots. For example, block 16, lot 2, was owned by Dolly Pennington, a free woman of color. She was a laundress and cook for Elijah Stuart at his tavern. She managed to save up enough money to purchase her enslaved daughter, Nancy, from Hugh Blevins in 1834.
A three-storied hotel called the Washington House sat on block 15, which today is the land behind our current post office. The Weidmans lived on block 60. They were from Prussia and the family was filled with artists of the classics. Music came from the second floor of their house in the evening and charmed many of the ears that listened.
So, when you visit Historic Washington, we tell more stories about Historic Washington than just the standing structures. After all, under your feet, more history awaits uncovering and when you see a vacant lot, there is always more than meets the eye.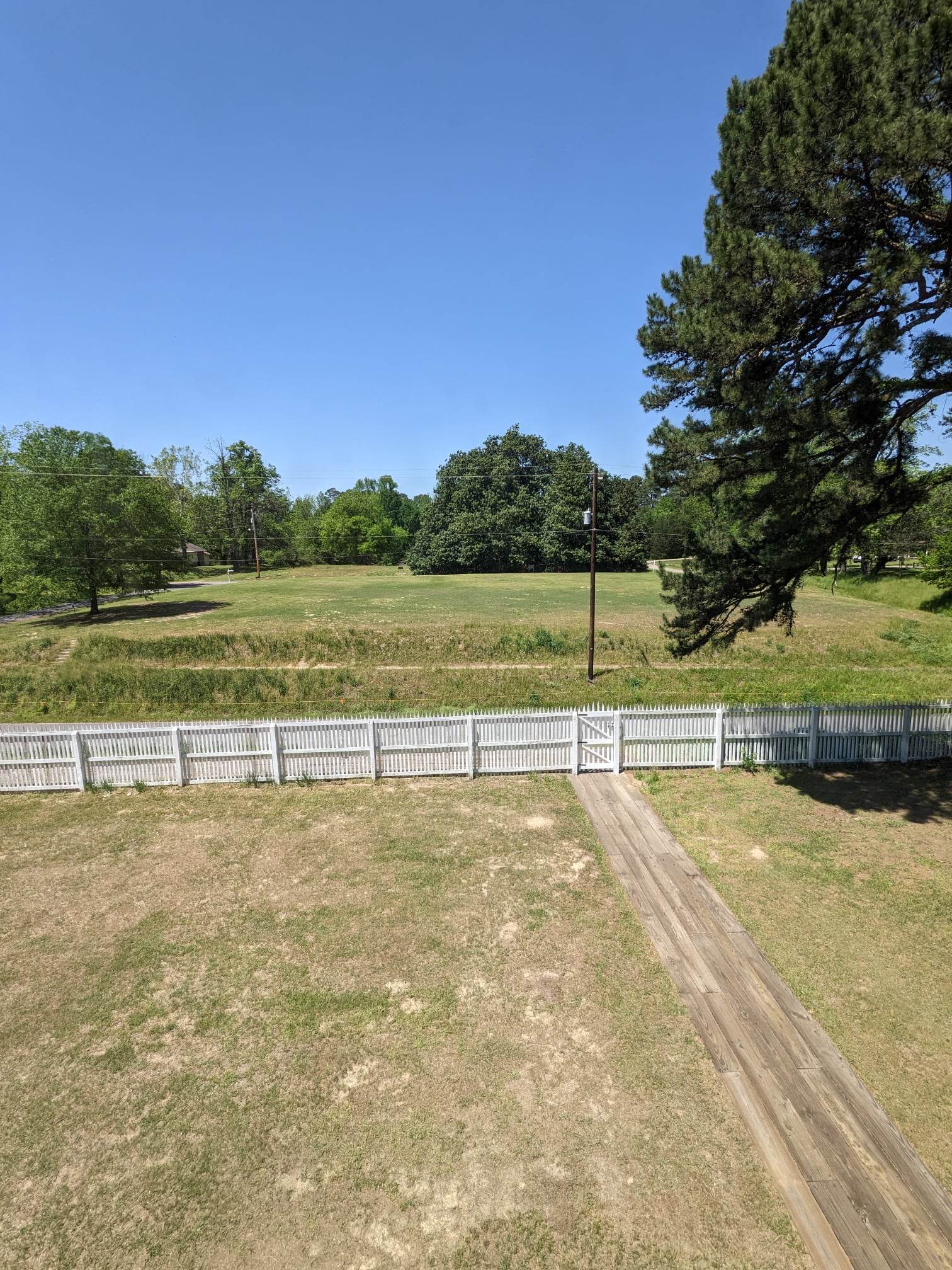 ​