Because Village Creek State Park is here to conserve the natural, cultural, and historical resources of Crowley's Ridge, there is always something new for you to discover.
Many of our guests come for specific reasons—camping, fishing, hiking, biking, horseback riding—but there are so many more things to do here. You can download and print this scavenger hunt, which reveals the many things that make this park a special place. Complete this activity alone or invite others to help, making it a friendly, fun competition. Afterward, use it to help you plan new adventures.
No matter how many times you visit, there is always something new to discover at Village Creek State Park.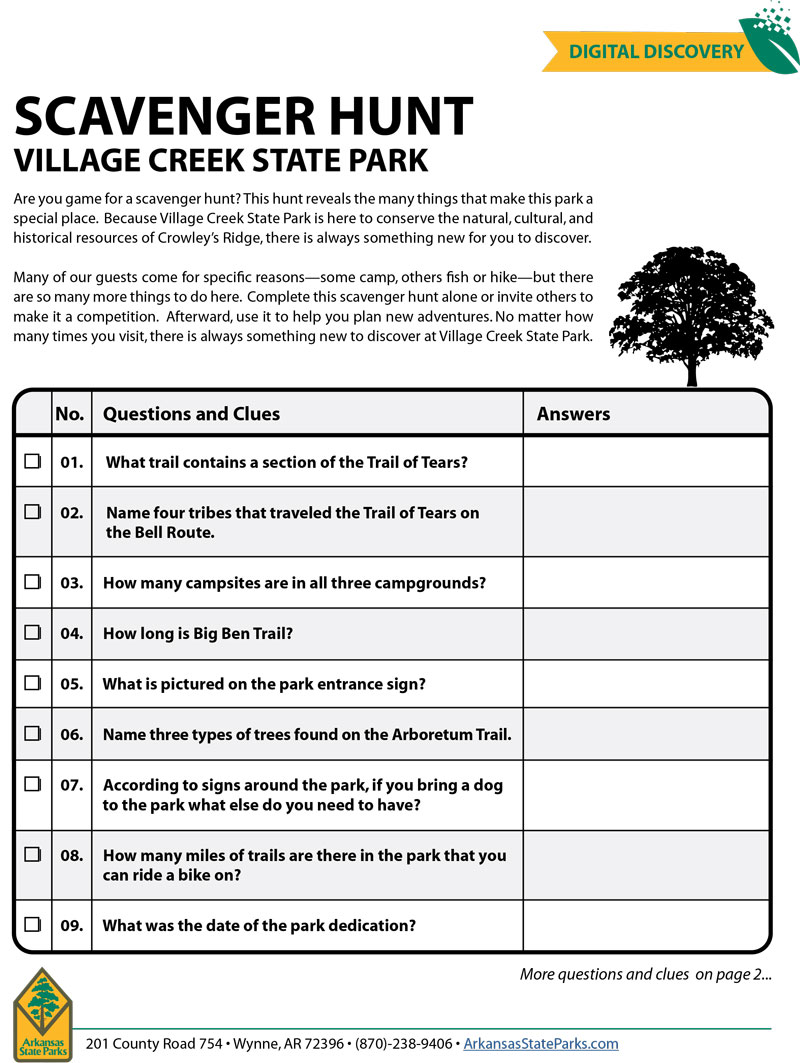 ​