Crowley's Ridge State Park in Northeast Arkansas is rich in natural, cultural, and historic resources. We tell the stories of the unique formation of Crowley's Ridge, our historic Civilian Conservation Corps structures from the 1930s, and of natural beauty found here. Protecting these resources is part of our mission.
We strive to honor this mission by celebrating Earth Day all year! We encourage you to do the same and help us throw a year-round celebration for the Earth that is out of this world.
No matter the day or year, every day can be Earth Day if we work together to make a difference for our planet.
In this photo essay, you are invited to help us celebrate the 50th Earth Day by participating in a "Year-Round Happy Earth Day Challenge" from home, in your community, or while you are visiting our parks.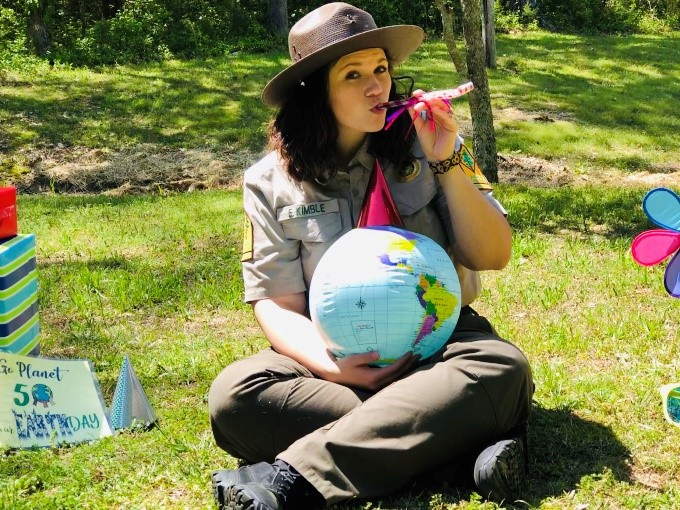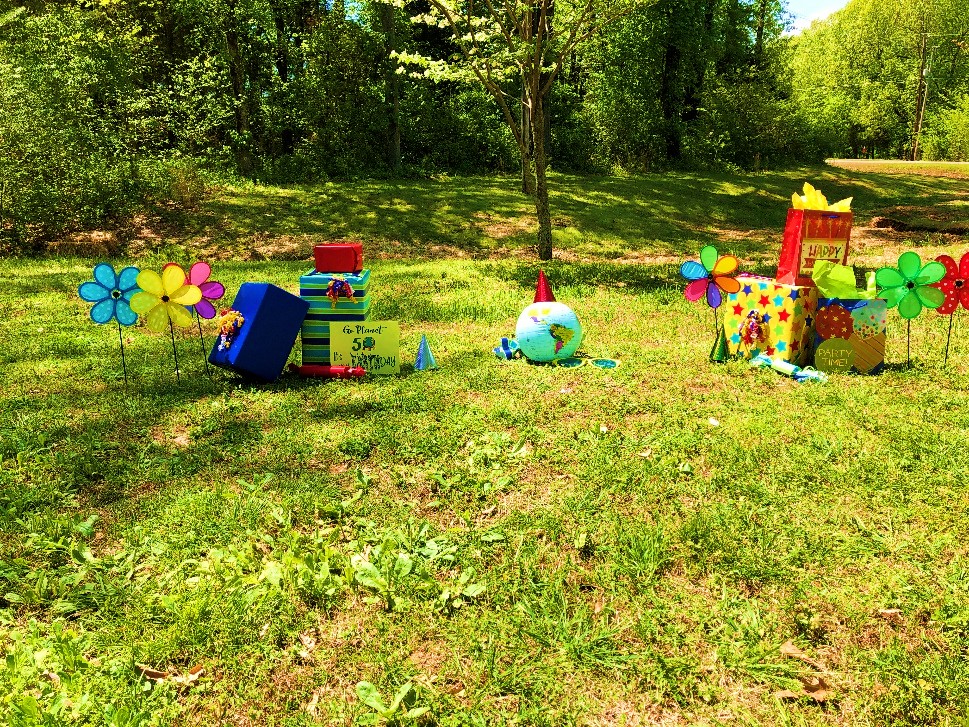 Last year, Crowley's Ridge State Park celebrated Earth Day with 66 volunteers and 27 bags of trash picked up during the Great American Cleanup. With 2020 being the 50th anniversary of Earth Day, she deserves a much bigger celebration. Some people celebrate their birthday week, some celebrate their birthday month. We are going to celebrate all year. Now that is a celebration!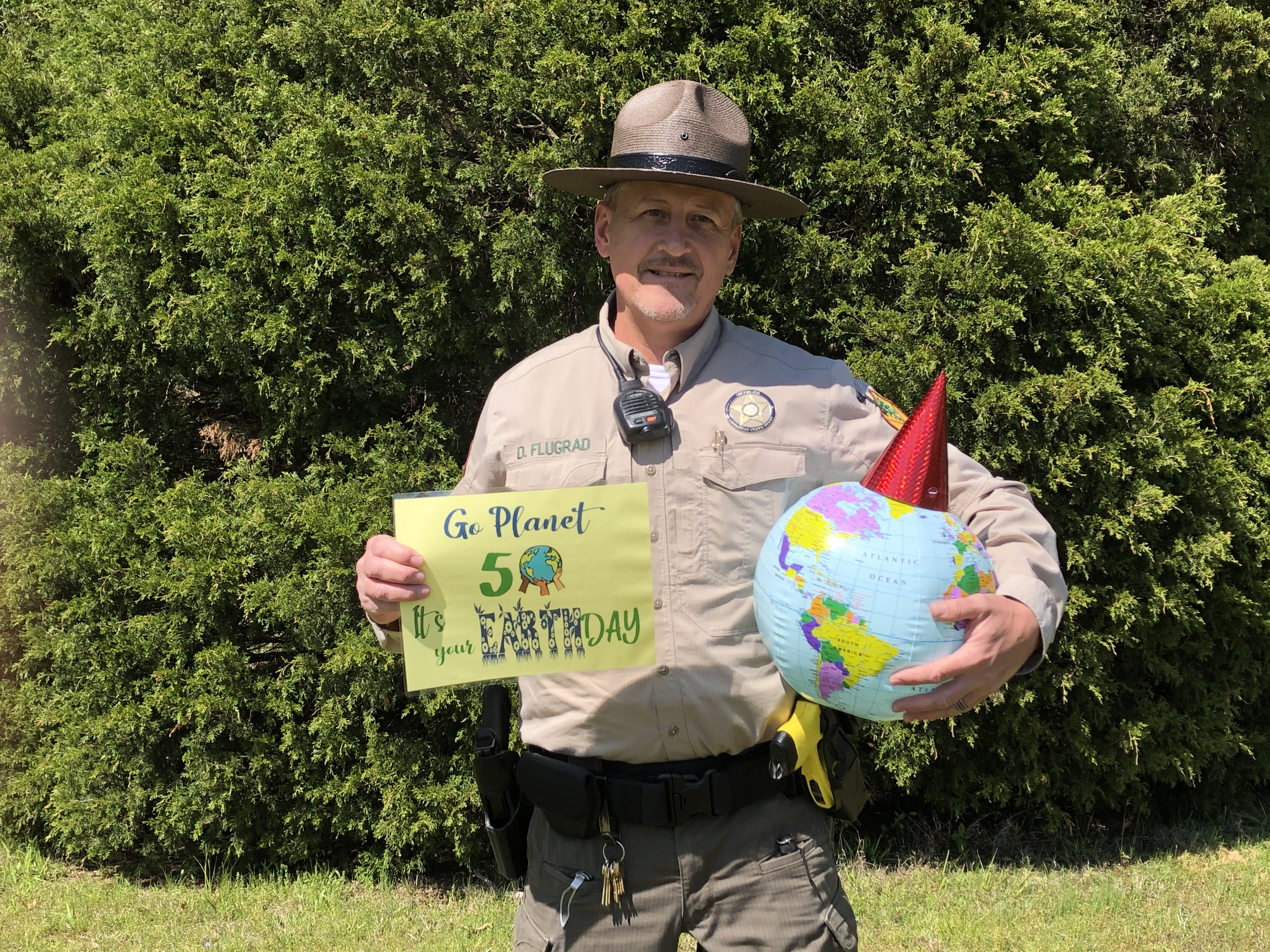 Has your mother ever told you all she wanted for her birthday was a clean house? Mine sure has. It must be a mom thing because I fully believe that's all Mother Earth wants too. We know all of our volunteers and cleanup participants know how to clean house. Let's continue the tradition more than just one day a year and make everyday a celebration for the Earth.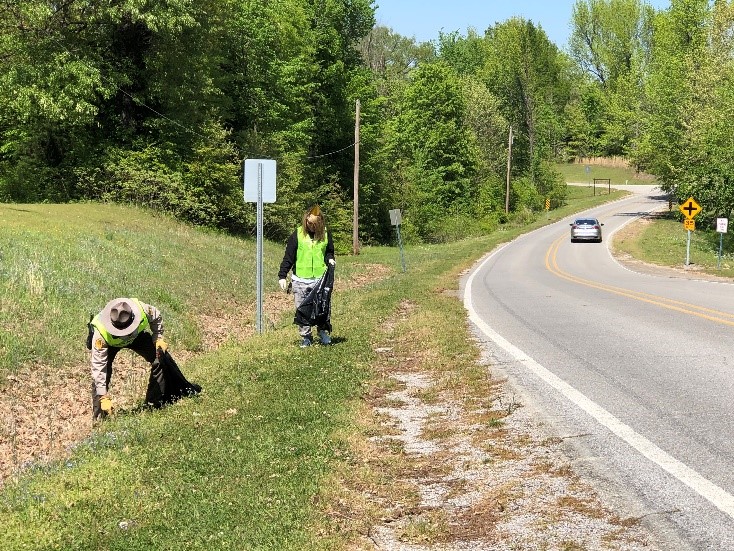 You have so many options on what gift to give the planet. Maybe you want your gift to be litter pickup. Great! You can pick up trash in your local, state, or city park, community, or even along the highway if you have a parent with you. It may not be your trash, but it is your planet. Be sure to wear gloves, watch for hazards, and stay safe while doing this activity.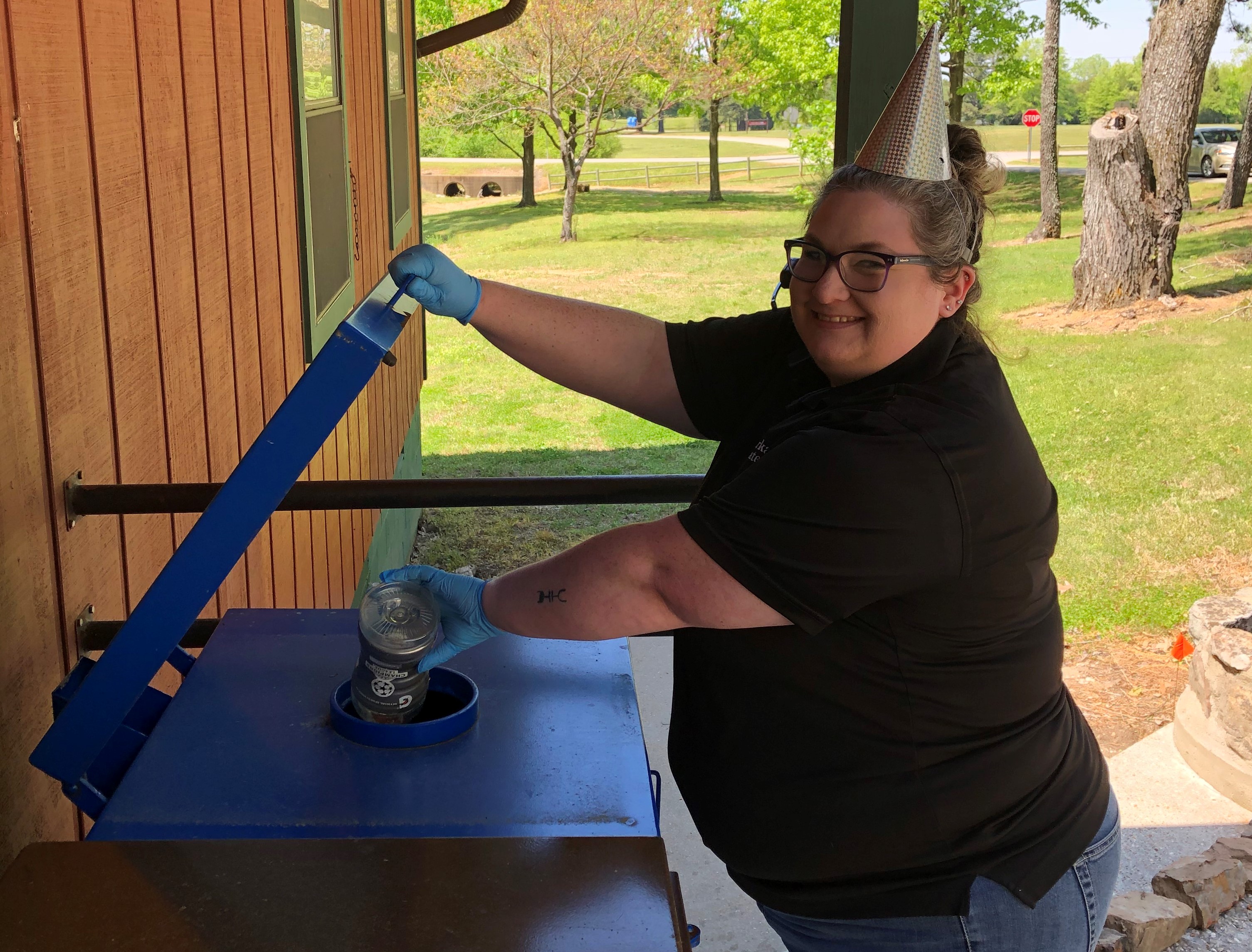 Or maybe you want your gift to be recycling. Fantastic! Just make sure you know your county's regulations on recycling. If you don't, you can contact your local landfill for the do's and don'ts for recycling. If visiting a park, look for recycling containers near waste bins or ask an employee for direction.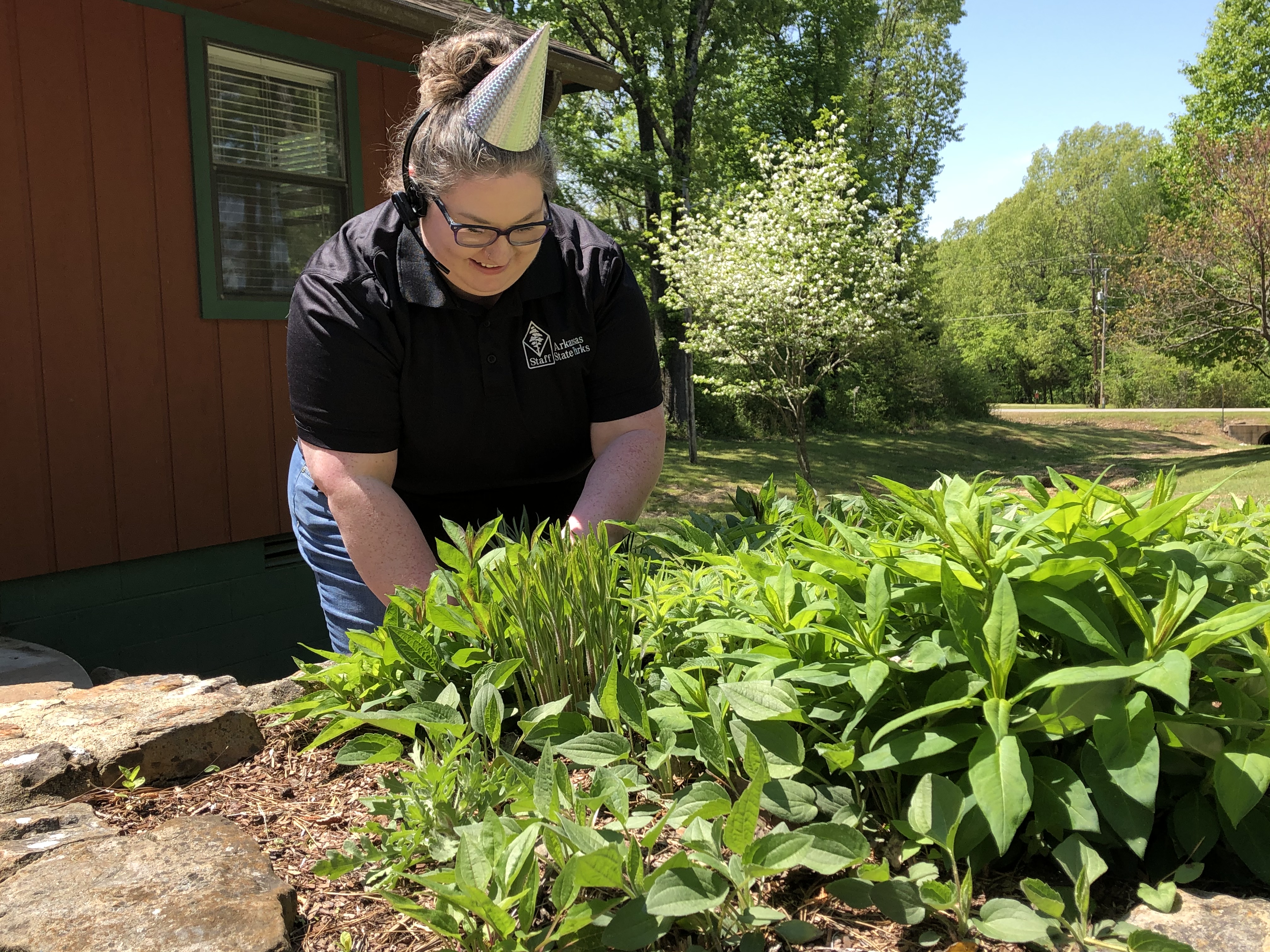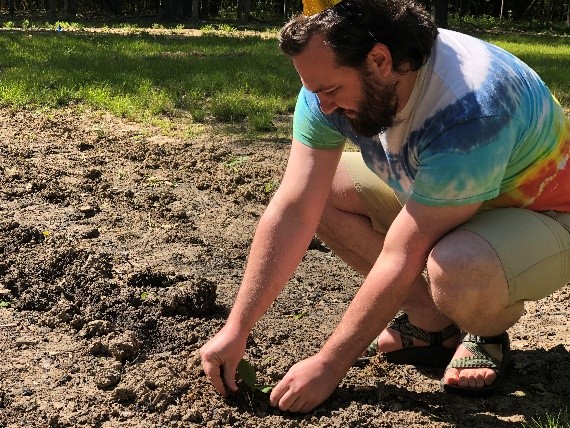 Maybe planting a garden or flower bed is your thing? Mother Earth would love that! Anything we can do to help out is great. If you are able to use native plants, even better!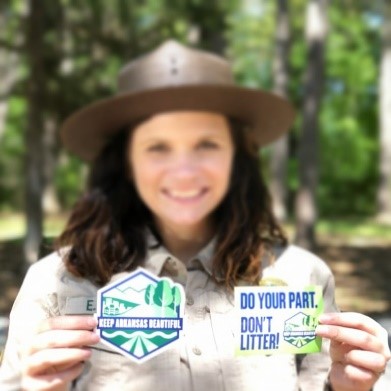 The options are endless on what to give Mother Earth for her Earth Day, today and all year long! Plant a tree, make birdfeeders from recycled items, and walking or riding a bike instead of driving are more ways you can help celebrate the Earth. Just get outside and do something positive for nature. Find out ways to Keep Arkansas Beautiful year-round.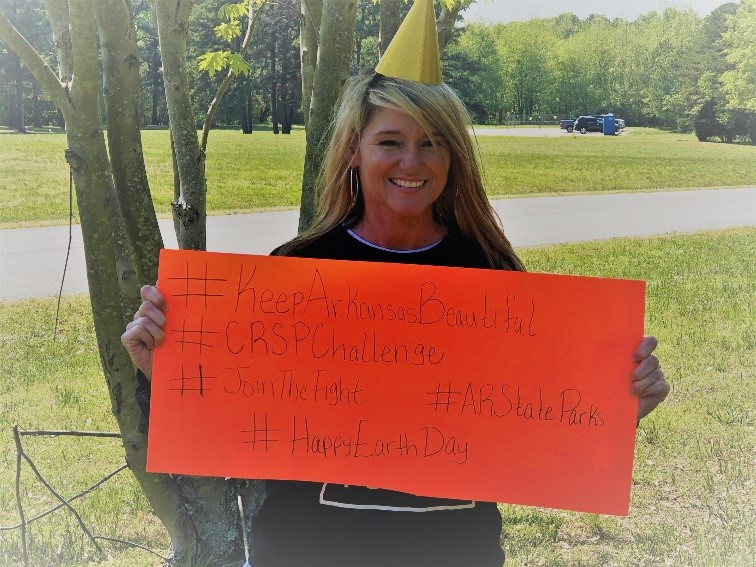 We want to know what good deed you are doing for the Earth! Take pictures and post them on social media using these hashtags: #KeepArkansasBeautiful, #CRSPChallenge, #JoinTheFight, #ARStateParks, #HappyEarthDay. The more we post, the more we educate our friends and family on the importance of protecting our natural resources.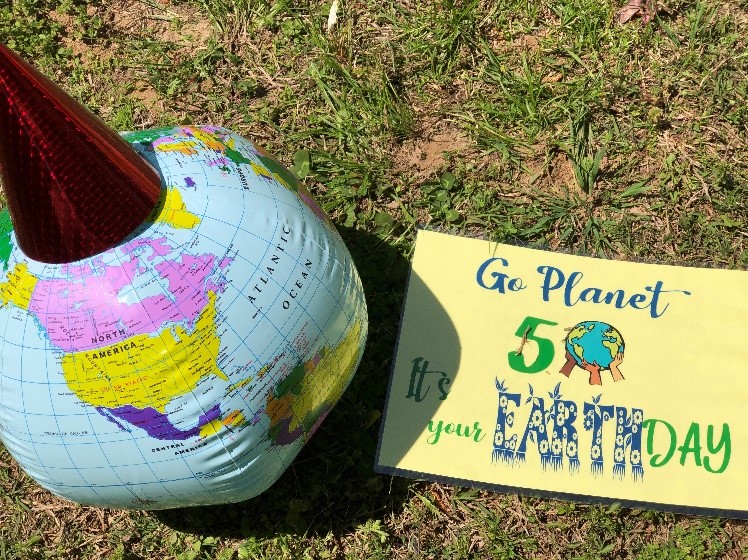 The world needs positivity and no matter what day it is, every day can be Earth Day if we work together to make a difference for our planet. Join the fight, do what's right, and let's throw the best year-round Earth Day celebration there is. Go planet, it's your Earth Day!