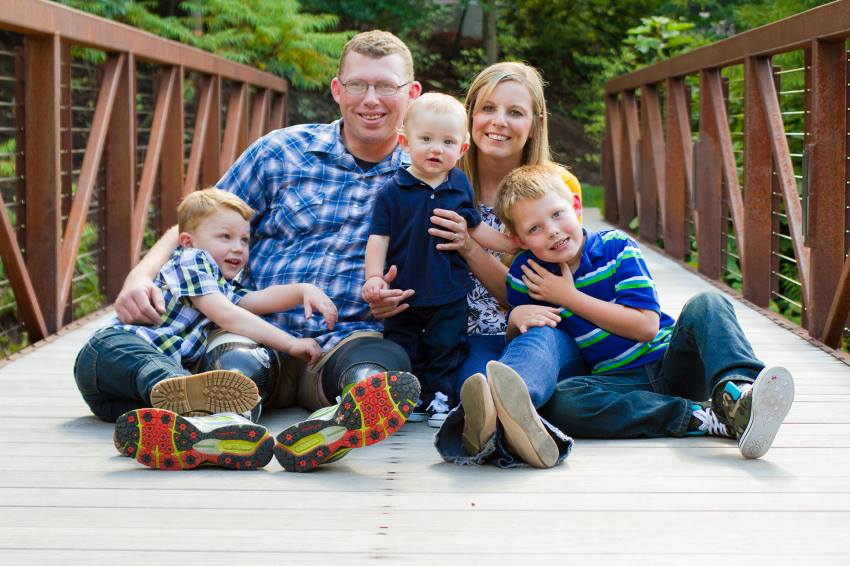 Farmington resident Sgt. Marshall Kennedy lost both of his legs and sustained severe damage to his left arm while in Afghanistan in 2011. At War Memorial Stadium this Saturday, August 12th at 10 a.m., this Purple Heart recipient will receive the keys to a Ford Raptor Truck, adapted to accommodate combat-wounded veterans.
"Our belief is that, given the right vehicle for mobility, a combat wounded veteran will have the freedom to live a productive and quality life with his or her family," said Mark Diggs with the Military Order of the Purple Heart (MOPH).
Kennedy was selected from nominees across the country by MOPH and Wounded Warriors Family Support to receive the modified truck.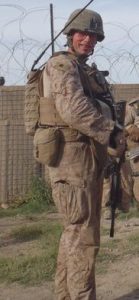 "War Memorial Stadium is first and foremost a memorial to our service men and women who have sacrificed so much for our nation," said Arkansas State Parks Director Grady Spann.  "Honoring Arkansas's very own Sgt. Marshall Kennedy for his service and sacrifice at War Memorial Stadium by the Military Order of the Purple Heart is a natural fit.  We are honored to host this celebration and recognition of a true American hero."
This will be the second annual Purple Heart Run that has made its way across the country to raise awareness about military veterans. The Purple Heart Run began in Washington D.C. on July 1st and will end its trip in Dallas, Texas, on August 13, 2017, at their national convention.
Arkansas Department of Parks and Tourism Executive Director Kane Webb will be on hand to welcome the crowd. "Even if he had never performed the actions for which he is being recognized, Sgt. Marshall Kennedy would be long remembered for his sacrifice and endurance; he was on his fourth deployment when he was injured. This is a testimony to the high regard and honor the entire country feels towards Purple Heart recipients."
At each stop, MOPH has distributed special parking signs that mark spaces to be used exclusively for Purple Heart recipients. Businesses can get a sign for a $50 donation, which is tax deductible.
About the Purple Heart
The Purple Heart has a long and storied history. First created by George Washington, it was retired as an award after the Revolutionary War. But in the 1930s, Little Rock native General Douglas MacArthur was instrumental in bringing it back into use.
About the Department of Parks and Tourism
The mission of the Department of Parks and Tourism is to enhance the quality of life in Arkansas by promoting, protecting, interpreting and managing the State's natural and cultural resources.
Arkansas state parks and museums cover 54,353 acres of forest, wetlands, fish and wildlife habitat, outdoor recreation facilities and unique historic assets.
In 2017, Governor Asa Hutchinson signed legislation that transferred the War Memorial Commission to the Department of Parks and Tourism.
Opened in 1948, this 54,120-seat venue hosts events from football games to concerts. It is listed on the Arkansas Register of Historic Places.
About The Military Order of the Purple Heart of the U.S.A. Inc. (MOPH)
MOPH was formed in 1932 for the protection and mutual interest of all combat wounded veterans and active duty men and women who have received the decoration. Programs of the MOPH include VA volunteer service, scholarships and many more.
About the Wounded Warrior Family Support (WWFS)
WWFS provides support to the families of veterans who have been injured or killed during combat operations. The "Mobility is Freedom" program provides grants for the purchase of a vehicle, specially adapted to suit veterans who are paralyzed or have lost legs or arms.
Contact information:
National Public Relations Director
John Bircher
352-753-5535
Or
Mark Diggs
MOPH Senior Vice Commander
(501) 442-1237