The Timelessness of Petit Jean State Park
In a world where the pace of change sometimes seems to accelerate daily, it's nice to know that there are still places that don't change so rapidly or so much.  One of my favorites of these special places is Petit Jean State Park.  When I compare the natural beauty I see here now with what I saw more than a quarter of a century ago, I can't think of anything that has altered significantly.  And that's the way I like it.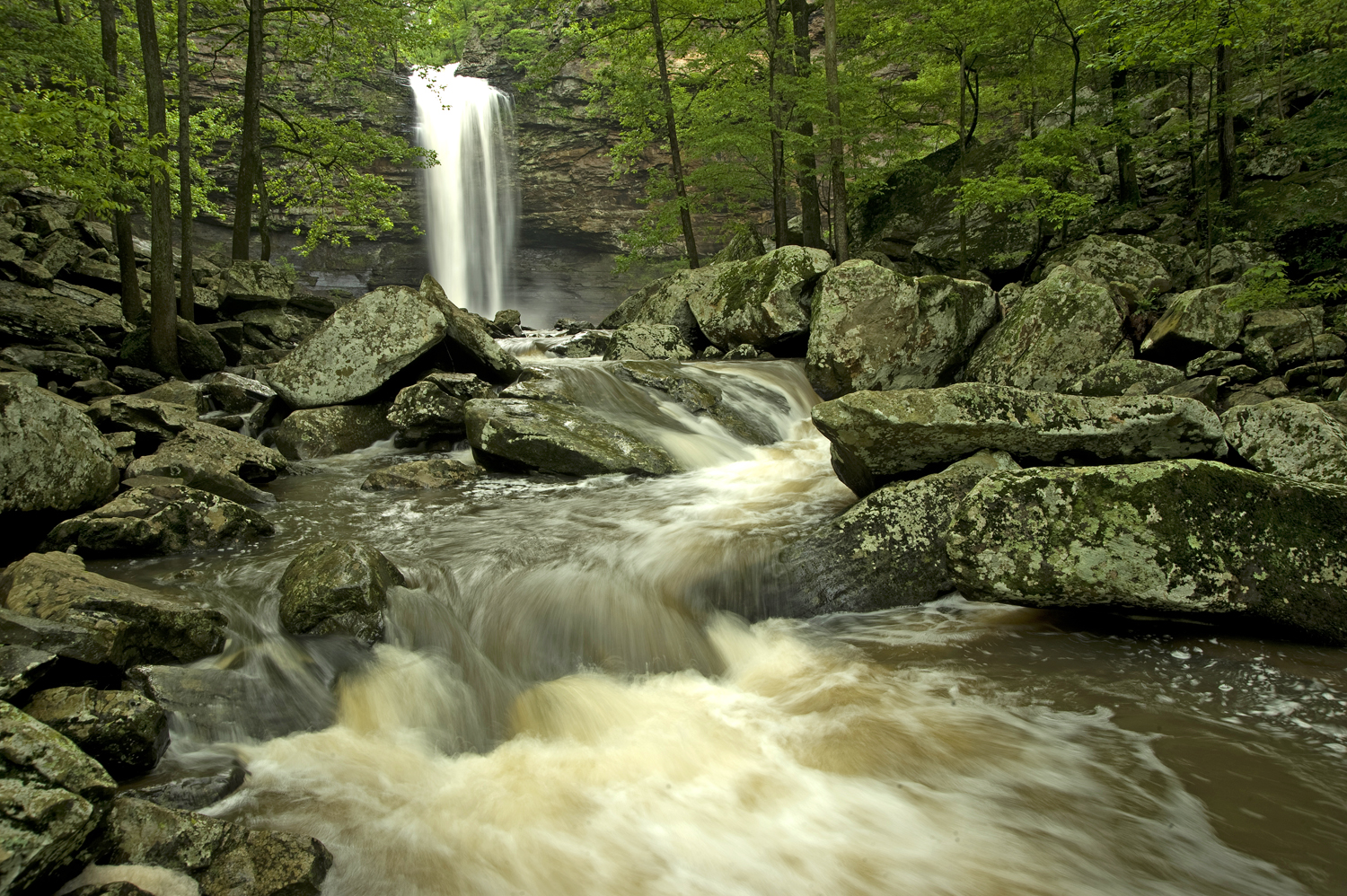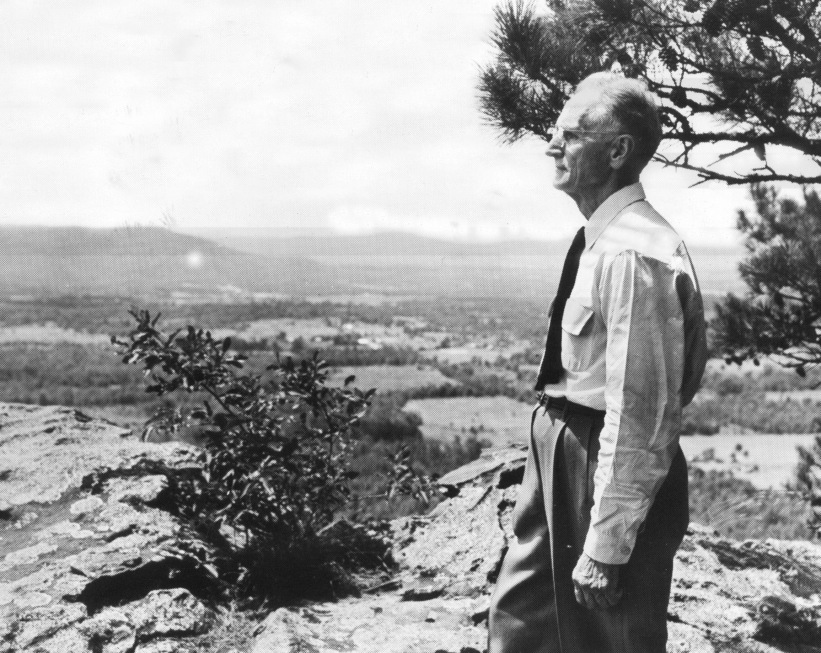 One of the purposes of establishing Petit Jean State Park in 1923 was to protect an exceptional piece of Arkansas for the future enjoyment of the public.  The 2,658-acre park has the distinction of being Arkansas's first state park.  Part of the reason for this is that Petit Jean Mountain was a very special place for a physician who began practicing in the area in the early 1900's.  Dr. T.W. Hardison was a staunch advocate for setting aside and protecting some of the mountain's most scenic areas, and it is largely due to his efforts that the park exists today.
Petit Jean Mountain is actually one of many plateaus in the Arkansas River Valley Region, shaped from millions of years of erosion.   But it has natural features that set it apart from other nearby areas, such as sandstone rocks which resemble the shells of giant turtles, a large bluff shelter (Rock House Cave) was inhabited and decorated by prehistoric Native Americans, and Cedar Falls, an exceptionally scenic waterfall cascading from the upper Cedar Creek Canyon into the lower canyon.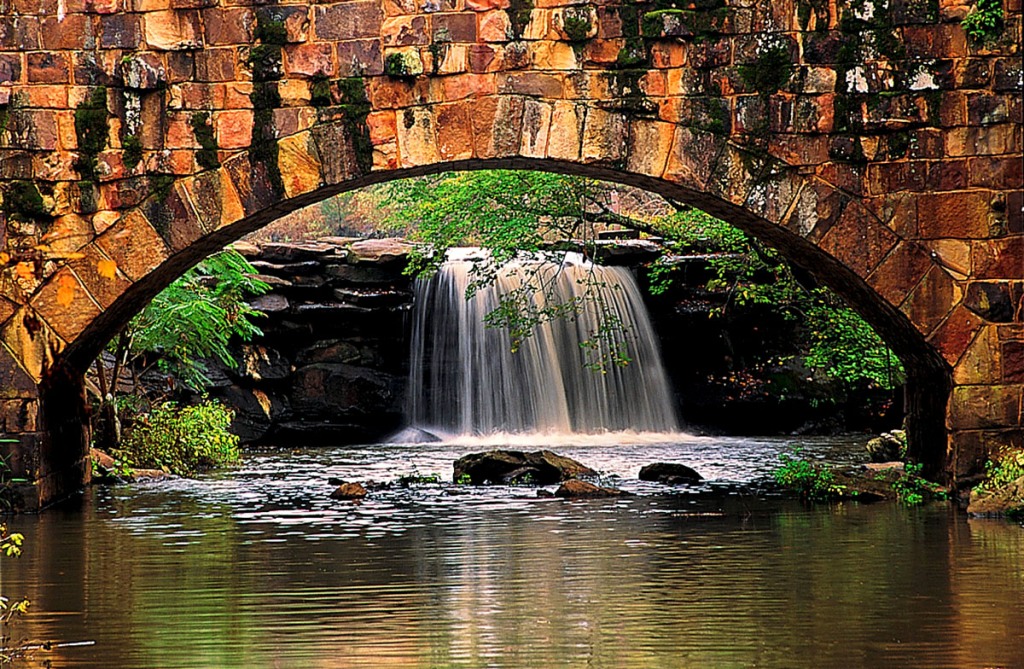 Man-made features also help to set Petit Jean State Park apart.  Many of these were constructed by the Civilian Conservation Corps in the 1930's, and they were built to last.  Historic Mather Lodge and some of the park's cabins were built in a rustic style that has a timeless appeal, and these have served park visitors for many decades.  We make renovations when needed, but the historical integrity of the structures is maintained.  For example, the historic Davies Bridge, which is one of only 8 masonry arch bridges in Arkansas and was originally constructed in 1934, served park visitors and mountain residents for more than 70 years with little need for maintenance.  But eventually, years of hard use necessitated major repairs which were begun in 2006.  Although stones had to be removed, each one was numbered and replaced in the same position it had originally occupied, so that the overall appearance of the bridge hardly changed at all.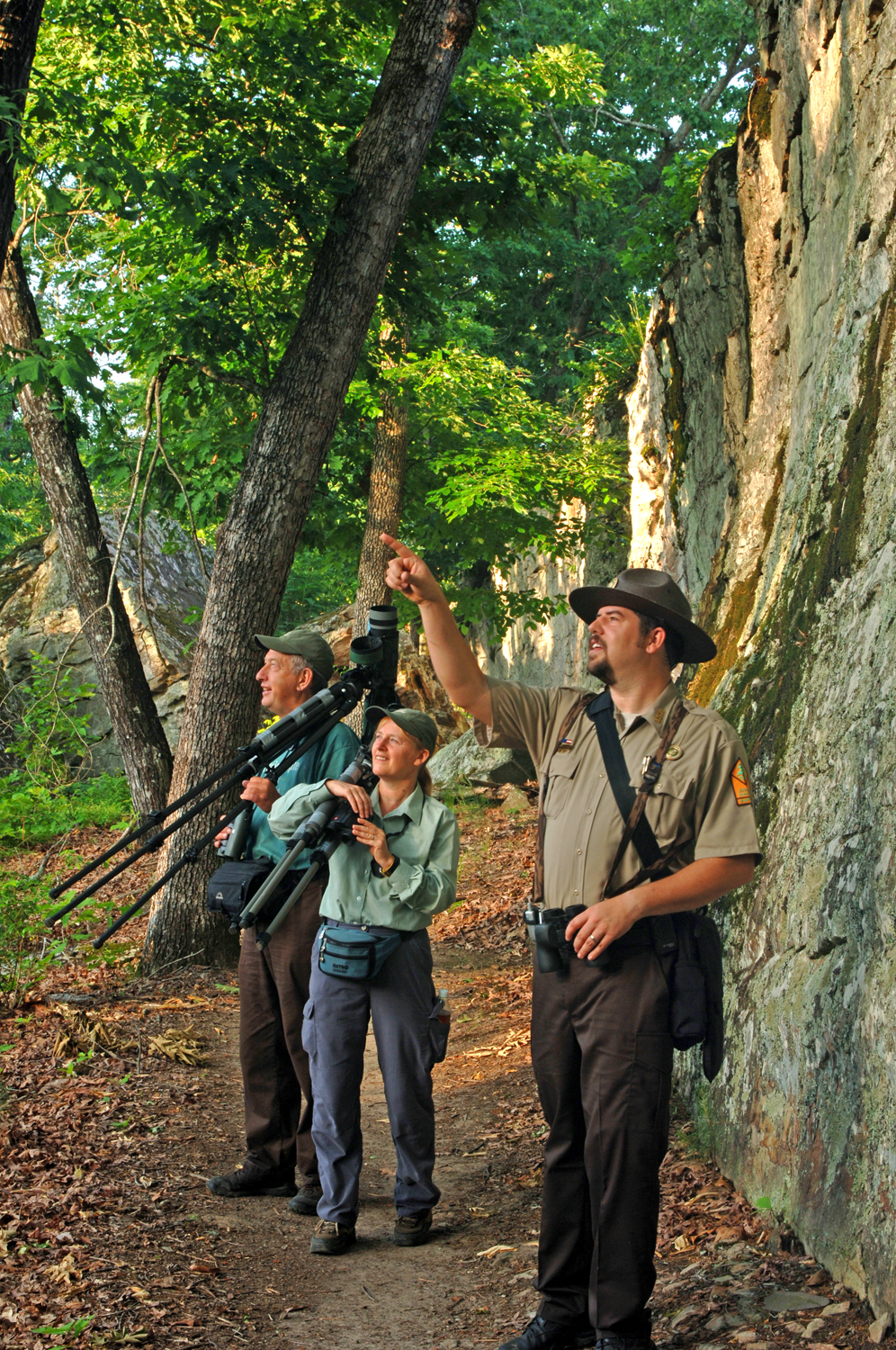 I and the other staff members of Petit Jean State Park are committed to preserving the park as a place of timeless beauty for present and future generations to enjoy.  This commitment may be best summed up in the park's mission statement: "Petit Jean State Park is a natural and historical area which has been set aside by the Arkansas Department of Parks and Tourism for protecting and preserving in its original habitat and native beauty the flora, fauna, and cultural history within its boundaries.  A highly trained professional staff is dedicated to managing and preserving the many unique natural resources, historical structures, and facilities for the benefit of park visitors and future generations.  Recreational activities, natural and cultural interpretations, outdoor education, and other goods and services are provided to accommodate the public's need for leisure time and to attract leisure travel to the state."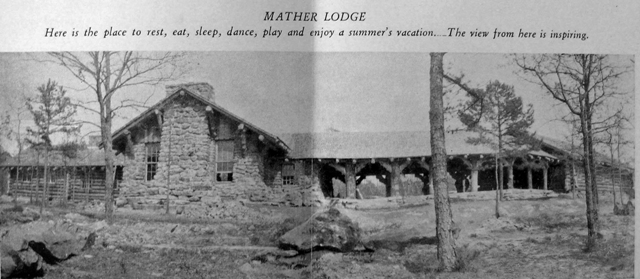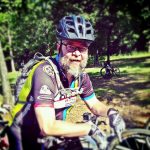 Since 2005, Joe Jacobs has served as the manager of Marketing and Revenue for the Arkansas State Parks. Trails are a passion for Jacobs, he serves on the boards of the Central Arkansas Trail Alliance, an IMBA chapter, and the Arkansas Mountain Bike Championship Series. He has also been instrumental in the design and creation of mountain bike trails at Pinnacle Mountain State Park, Woolly Hollow State Park and Boyle Park in Little Rock.