Take a Journey to Another World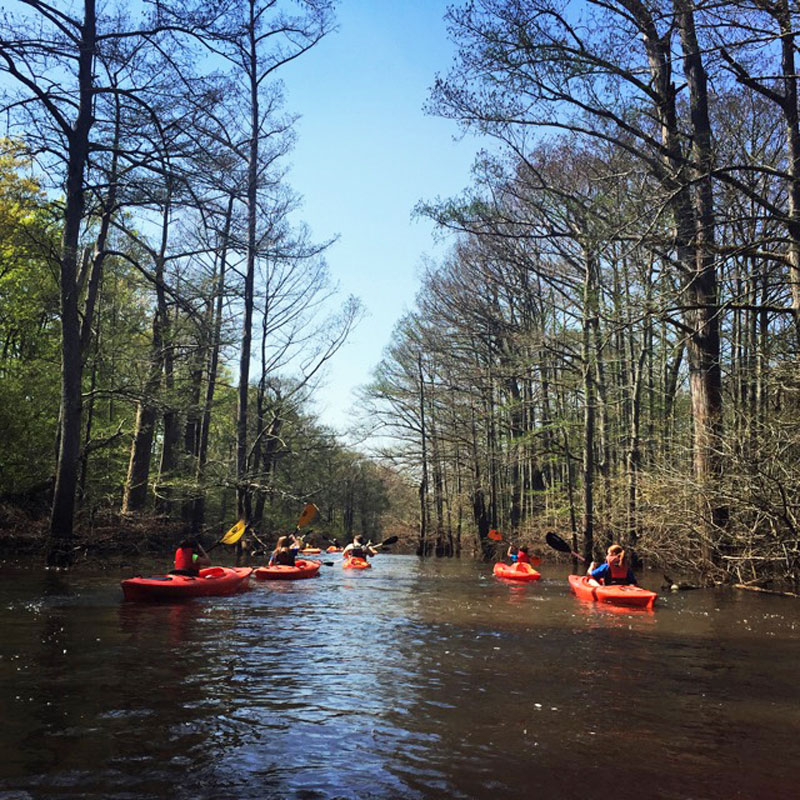 As summer draws near and the temperature starts to rise, people start to look for other activities to stay cool and still enjoy nature. While Cane Creek State Park boasts over 20 miles of trail, the park has another unique feature to its name. The park offers kayaking, for rent or guided. While during the day, you can only rent kayaks between 8 a.m. and 5 p.m., the night offers a different adventure with a guide. Allow me to give you a part of the experience as described to me by a guest on a full moon kayak tour.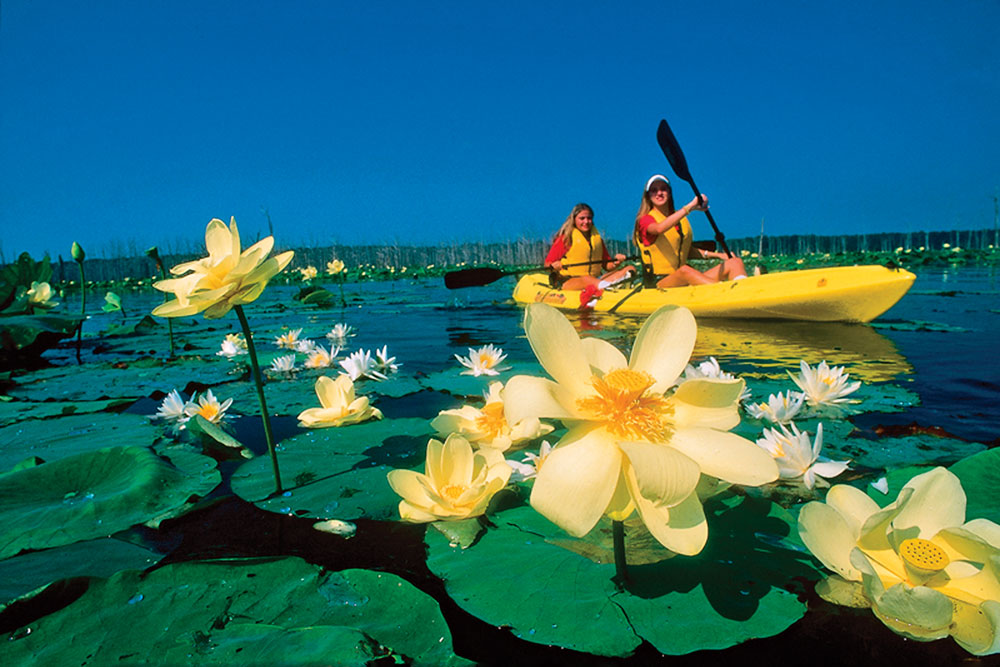 Imagine taking a journey to another world. Imagine everything is colored in a dark hue, and then there you are floating in a world surrounded by beauty. The frogs start to wake up and you hear the chirp of a cricket frog or melodies of a chorus frog as you drift through this dark world. As you glide along, you start to see a light through a forest of trees. As it is the first light, you look down so your eyes can adjust. What you see is magnificent, so majestic and tranquil you cannot help but smile. The light of the full moon cascading down through the tree tops creating a reflection that is unique to your perception. The gentle waves made by the prow of your boat distort the image ever so gently as you make your way through this amazing forest in the water. Just as everything seems gentle and you recognize the rhythms of nature playing all around you, you hear a slap across the water. Unable to see what caused the noise you paddle closer to a dark shape, curious as to what it could be. As you get closer, you see the sticks piled high in the form of a beaver lodge. You relax knowing the beaver had made the sound and continue your journey through the forest. As you break out of the forest, the lily pads on both sides greet you as you start to see the beauty of Cane Creek Lake. The world you see is the same as the one that is in your backyard, the same world that you experience every day. The only difference is the light you see it in—your perspective.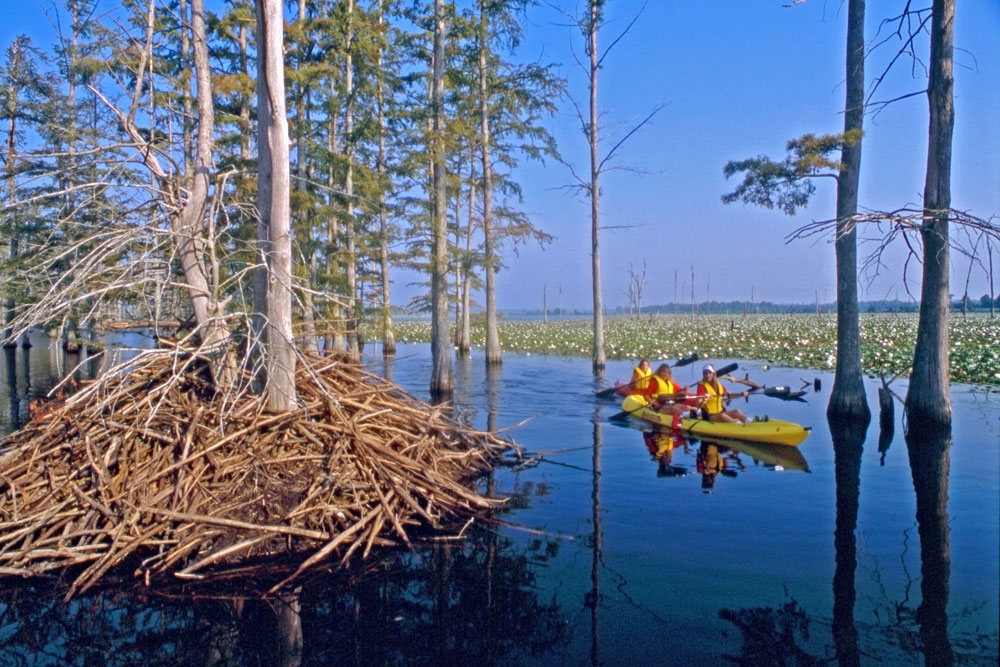 Full moon kayak tours are offered at Cane Creek State Park from March through October during the weekends of a full moon. These tours offer a unique experience to the 1,675-acre Cane Creek Lake. Built in 1986, the lake is the result of the people's cry for a recreation lake. Cane Creek Lake, home of Cane Creek State Park, is an amazing fishing and kayaking lake. Cane Creek State Park is a perfect place for you, your friends, and your family to come out and enjoy the wonders of nature.
The best part is that these tours do not require any experience kayaking. Guided tours demonstrate some of the basics of kayaking, as well as some safety precautions, so if you haven't kayaked before don't let that keep you from this experience to remember.
Here are some things to keep in mind: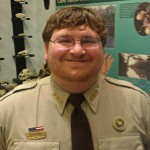 Seth Boone was the park interpreter at Cane Creek State Park from November of 2013 until June of 2016. He is now the superintendent of Lake Poinsett State Park. He has been with Arkansas State Parks since 2006 in many different roles. Seth enjoys being outside and spending time with his friends and family. When Seth is not at work, you can usually find him on Cane Creek Lake fishing or under the waters with his dive partners at Lake Ouachita.