By:
Arkansas State Parks Staff
Psst: Want the inside track on where to get outside—away from the crowds? We're letting you in on six hidden gems among Arkansas's state parks, from bird sanctuaries and secluded lakes to historic landmarks and mountain overlooks.
Lake Frierson
Visit this park just north of Jonesboro on Crowley's Ridge in spring, when wild dogwoods appear to blanket the tree canopy in snow. The Dogwood Lane Trail provides a nice view. Any time of year, the fishing and bird-watching are fine—lighter visitation makes for productive days chasing bass and catfish, and secures the park's status as a bird sanctuary. Rent a fishing boat, kayak or pedal-boat and, depending on the season, eye for American white pelicans or bald eagles. Staying overnight? You'll choose from just seven campsites, ensuring you'll have the place (almost) to yourself. 

Moro Bay
Discover this park in Jersey, where Moro Bay and Raymond Lake meet the Ouachita River. Naturally, the water calls to visitors—and inspires a rich offering of amenities including bayfront cabins, sightseeing cruises and a marina with boat rentals. Yet, it's the ecology that's truly magical here: forests, meadows, swamps and the waters running through them are home to river otters, white-tailed deer and mayhaw trees that pop with pretty red berries in late spring.

White Oak Lake
This large park near Prescott borders Poison Springs State Forest, so you're in for a wonderland of secluded activity. Start at the marina (boat rentals available) to fish or paddle the Lower White Oak. Then, grab your mountain bike or hiking boots to tackle Fern Hollow, nearly 10 miles of loblolly pine trees, seasonal wildflowers and bird-watching opportunities. By night, retire to your lakeside campsite.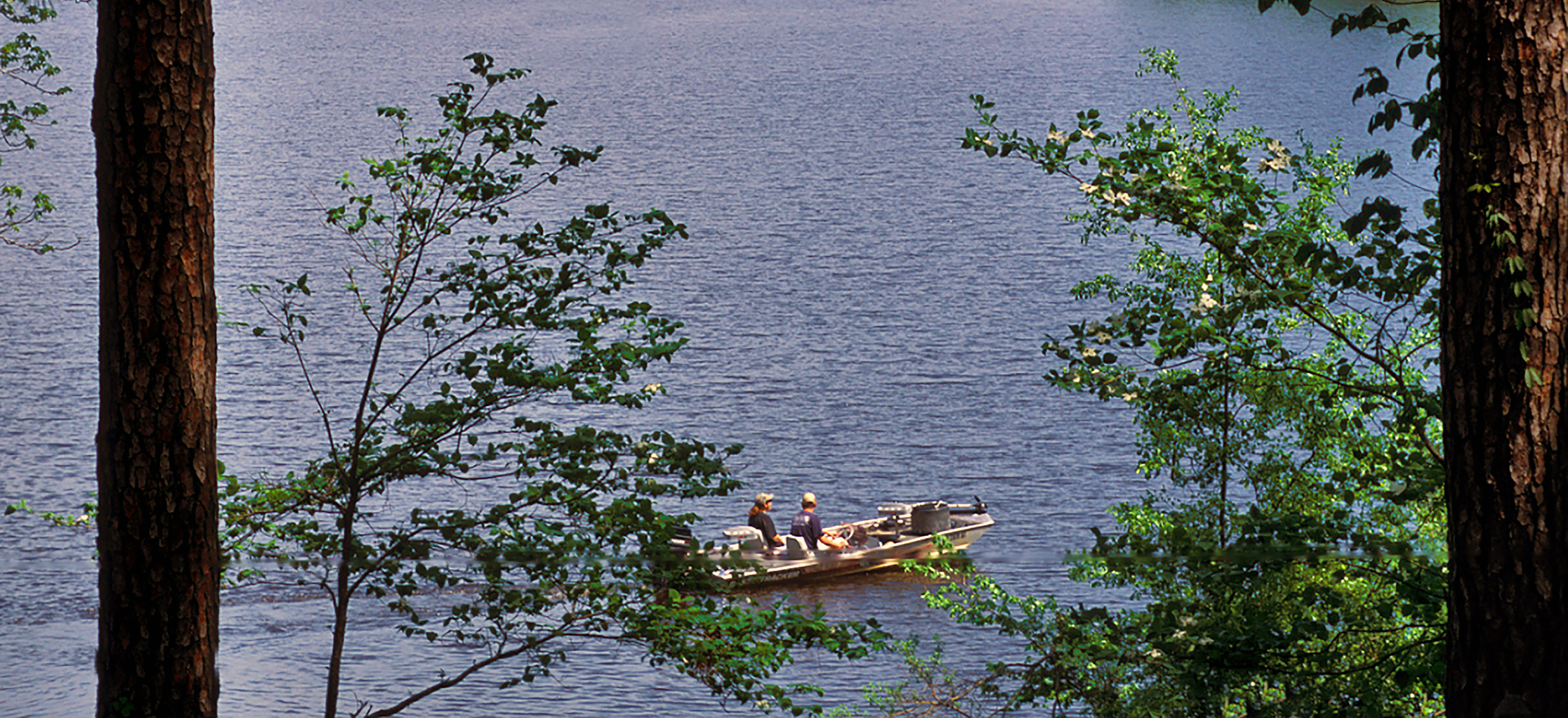 Withrow Springs
At this Huntsville park, you can fish or hike along War Eagle Creek—its namesake trail leads to a 150-foot-high limestone bluff overlooking the creek and Ozark Mountains. But if you're visiting between March and the middle of June, you're likely here to float. The park offers rental canoes and shuttle service for visitors wishing to navigate the springs' clear, cool waters, and a forested campground awaits for those who want to wake up and do it all over again.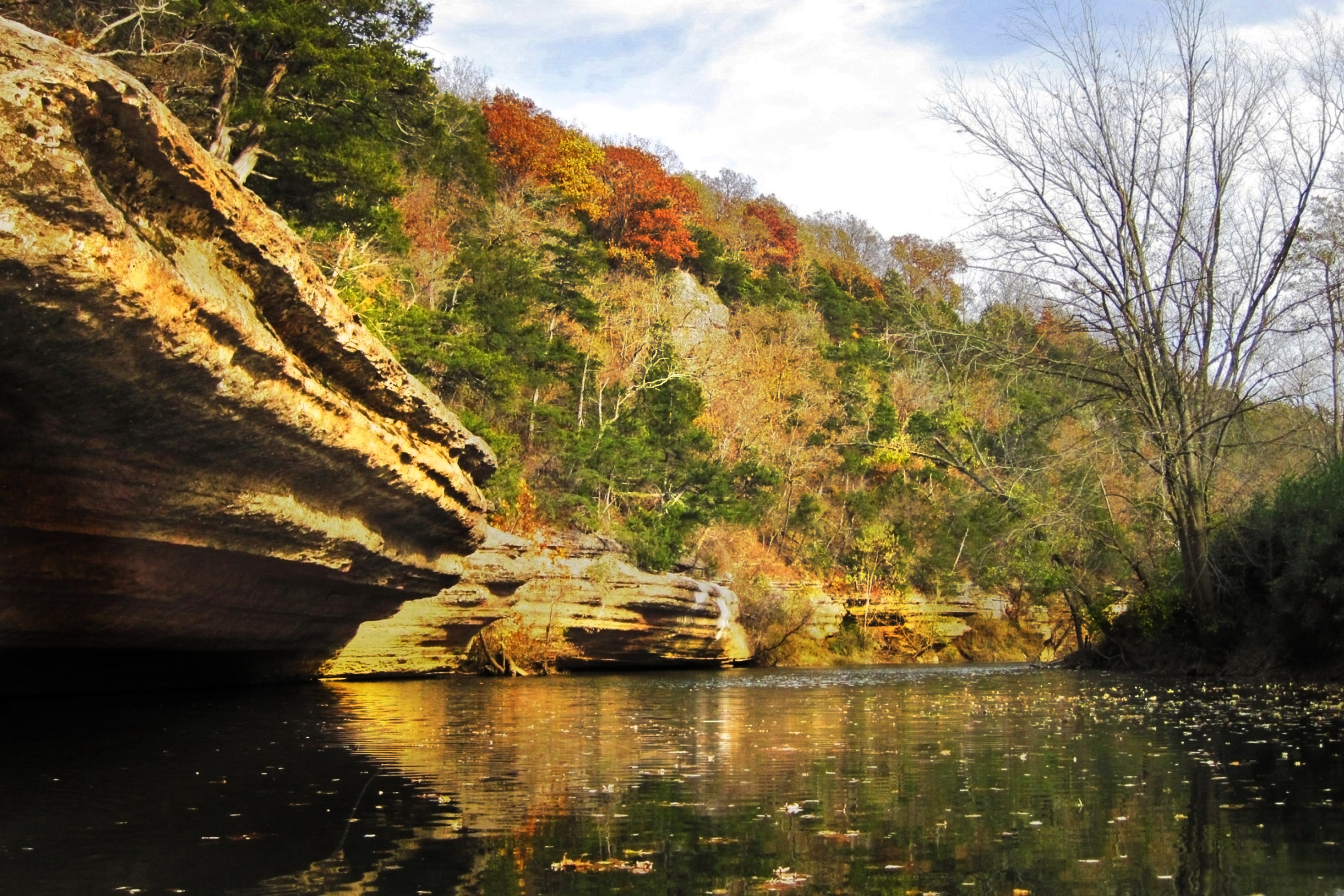 Lake Charles
The centerpiece of this park in the Ozark foothills near Hoxie is one of Arkansas' largest manmade lakes. Fishing, guided boat tours and splashing around the swim beach are big draws, but for prime wildlife viewing, rent a kayak. Guided or self-guided, a quiet paddle on Lake Charles is a sure way to spy animals amid the forested shore and birds—from great blue herons to bald eagles—overhead. Back on land, stroll the Butterflies and Blooms Trail with your Arkansas Butterfly Checklist in-hand, then retire to a waterfront yurt.

Jacksonport 
The courthouse you'll find here was completed in 1872. Its construction of native materials is a sight in and of itself, but the exhibits it holds have a story to tell: of Jacksonport's rise and fall as a 19th-century river town. The exhibits recall the days when the town bustled with steamboats, saloons and Civil War soldiers. Time your visit with one of the park's frequent Discovery Hour programs, when interpreters present stories and artifacts illuminating area history and ecology.  Afterward, swim or camp along the White River.