Prairie Grove Battlefield State Park in northwest Arkansas protects nearly 1,000 acres of the Prairie Grove Battlefield and interprets the history of Arkansans impacted by the Civil War. We hope that you enjoy this exploration of one of the park's 19th-century buildings and discover what everyday life was like for those living in the Civil War era Ozarks. This glimpse at the Latta House reveals scenes from our shared past that are simultaneously familiar and foreign.
The Latta House, constructed by John Latta in 1834, was originally located near Evansville, Arkansas. In 1959, preservationists and Latta's descendants saved the dilapidated home from ruin by dismantling it and moving it to its current location in Prairie Grove Battlefield State Park.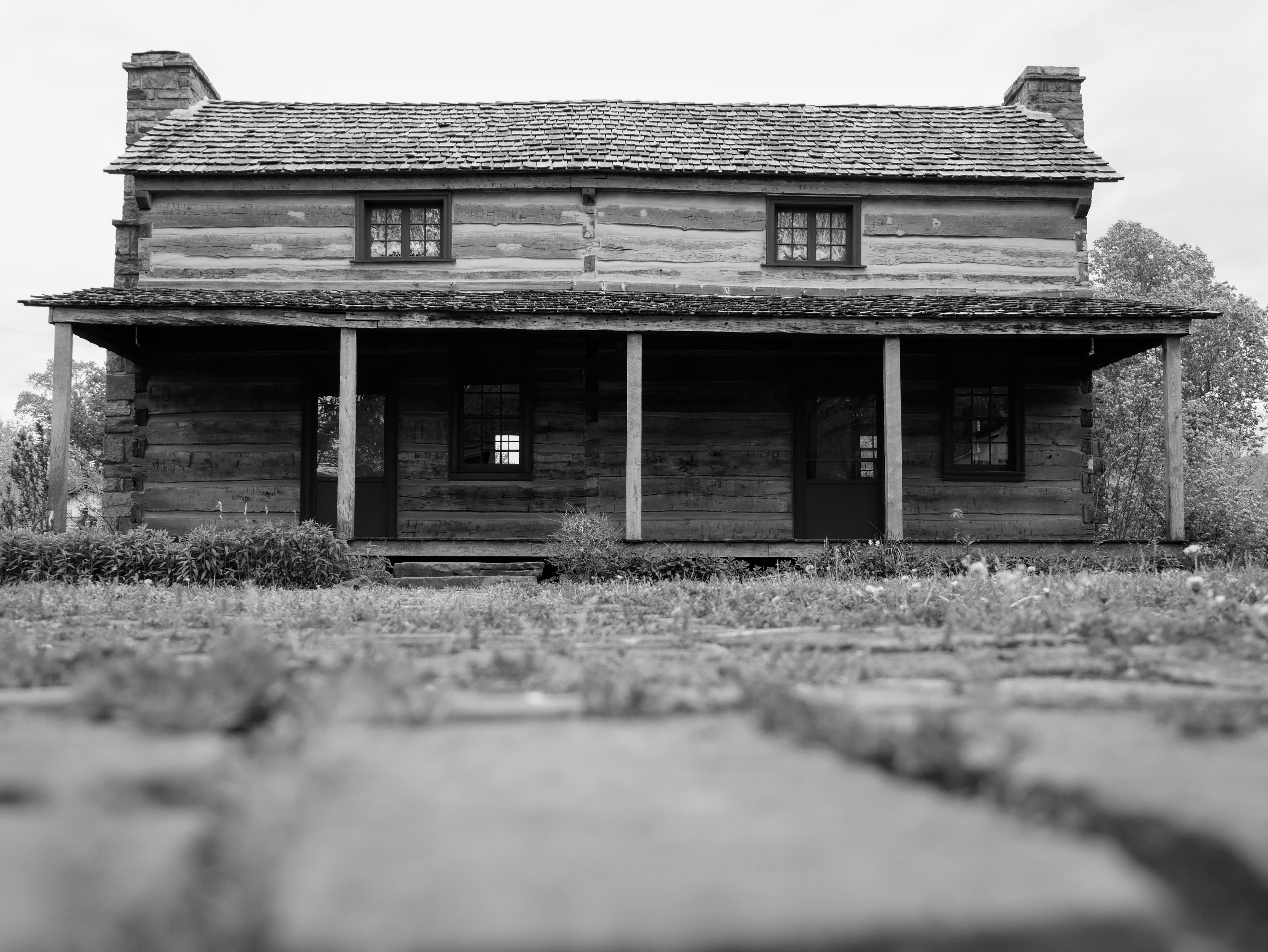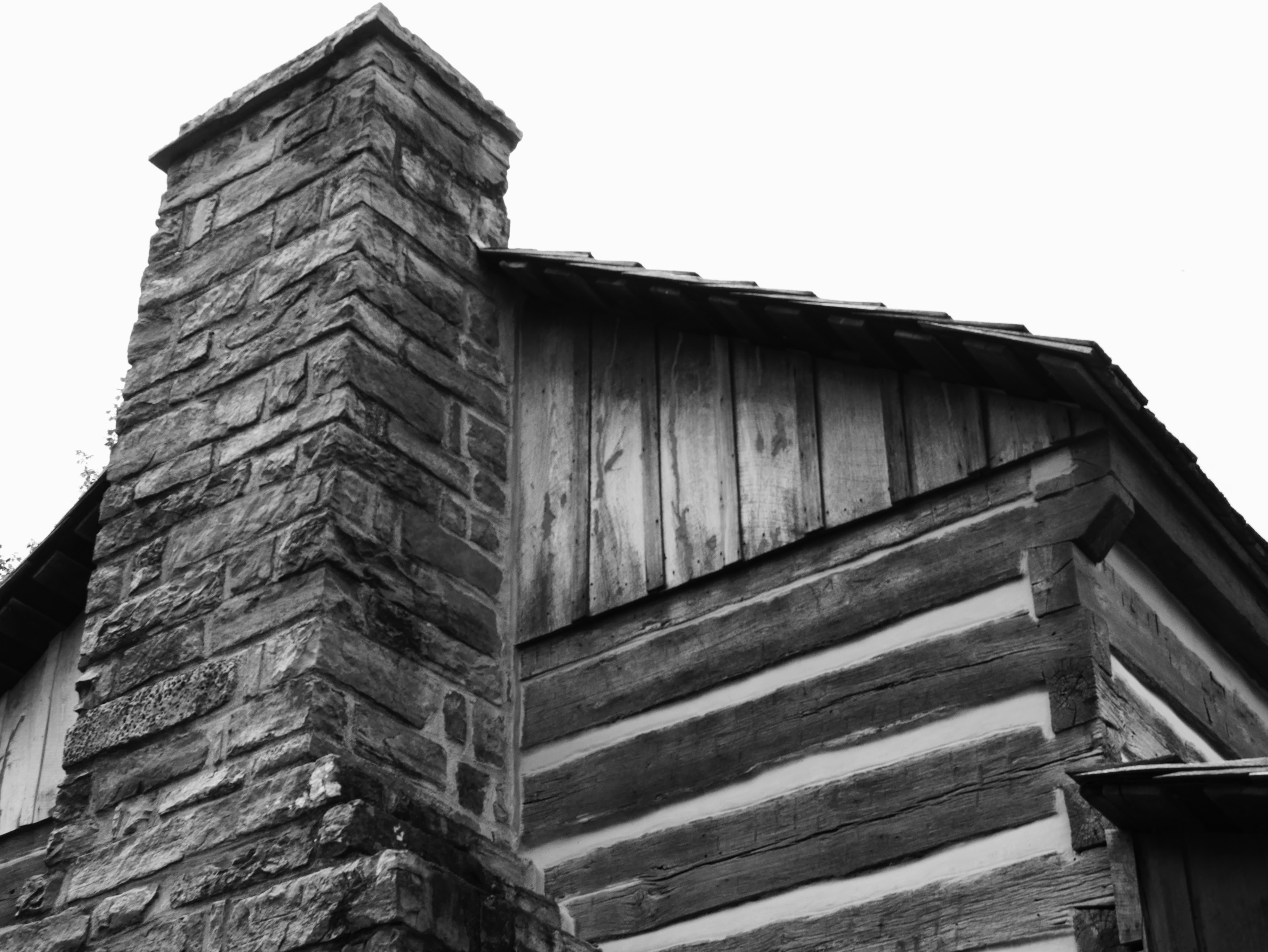 Half-dovetail notched logs and local stone are beautiful signatures of nineteenth-century Ozark architecture. Arkansans didn't always have the convenience of driving to home improvement stores or working with architects and contractors to build their homes. They used what they could source locally and found ways to construct sturdy homes that would stand the test of time.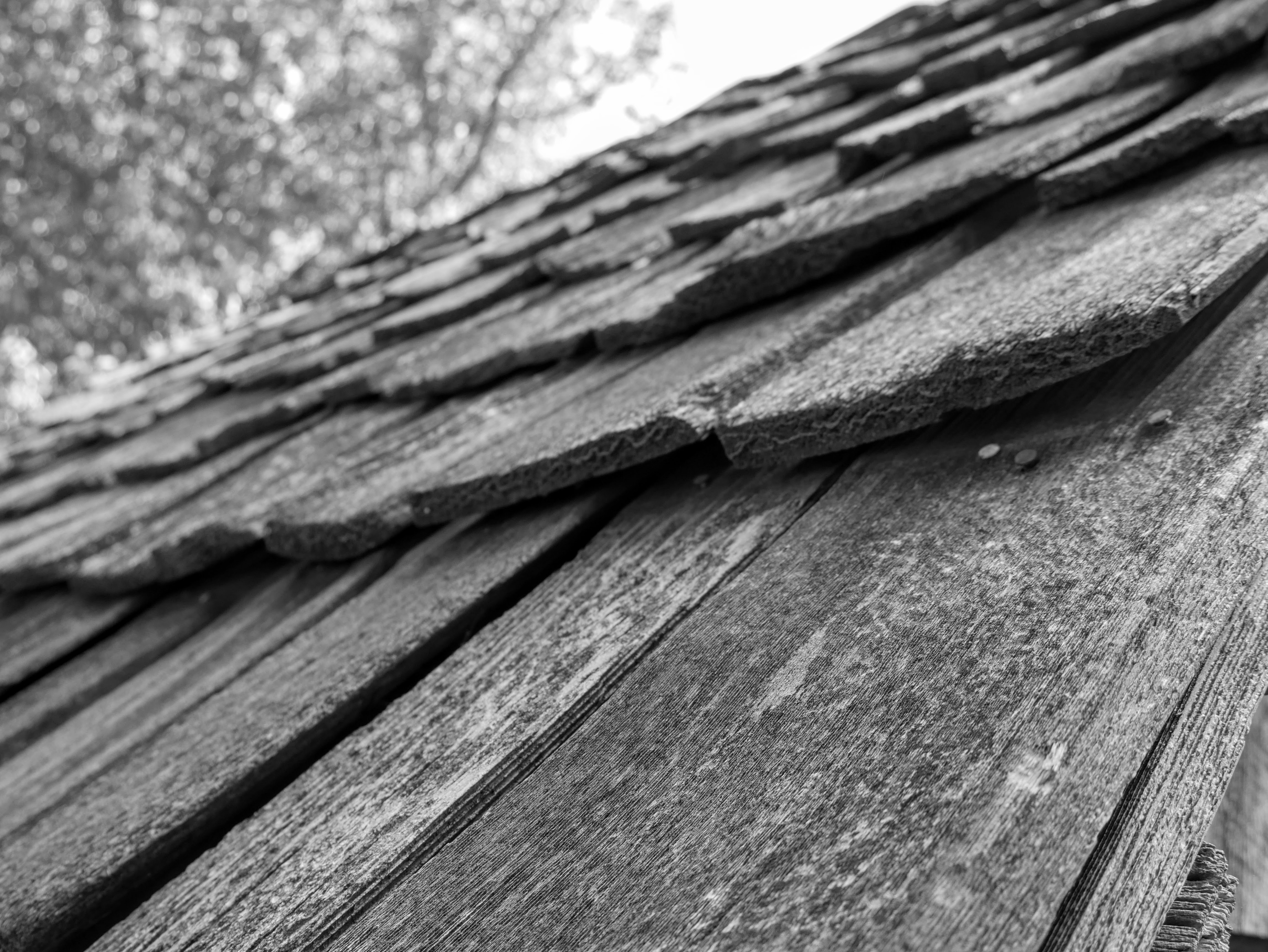 Before asphalt and metal roofing, builders ingeniously used wood shingles boiled in lard to keep rain and snow out of their buildings. Despite these weatherproofing attempts, residents might awaken to a crisp frost across their beds on chilly mornings.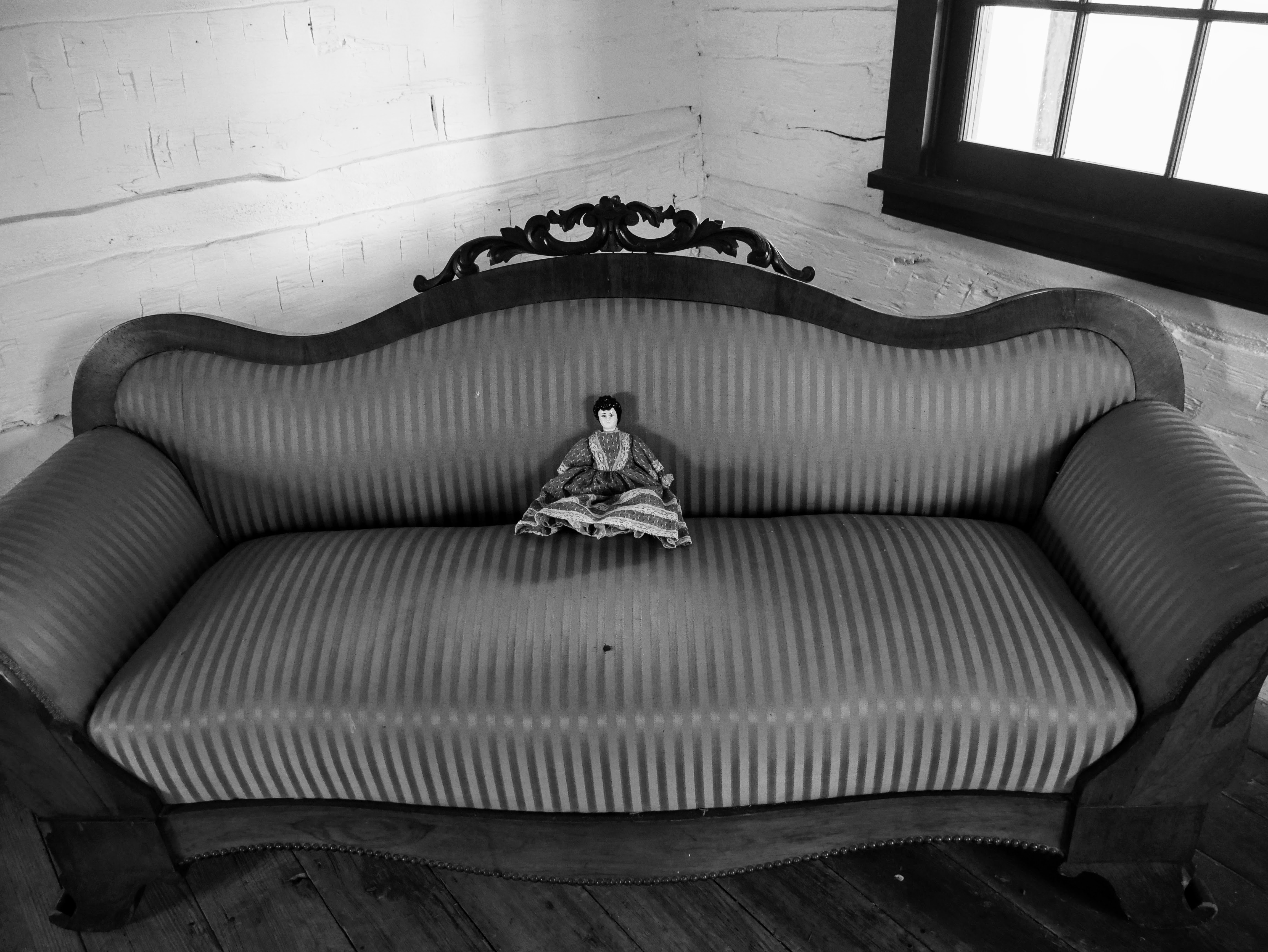 We can find many areas of this home that are recognizable to us, even over 100 years later. In the parlor, one of two downstairs rooms, family members and friends gathered – much like our modern living rooms.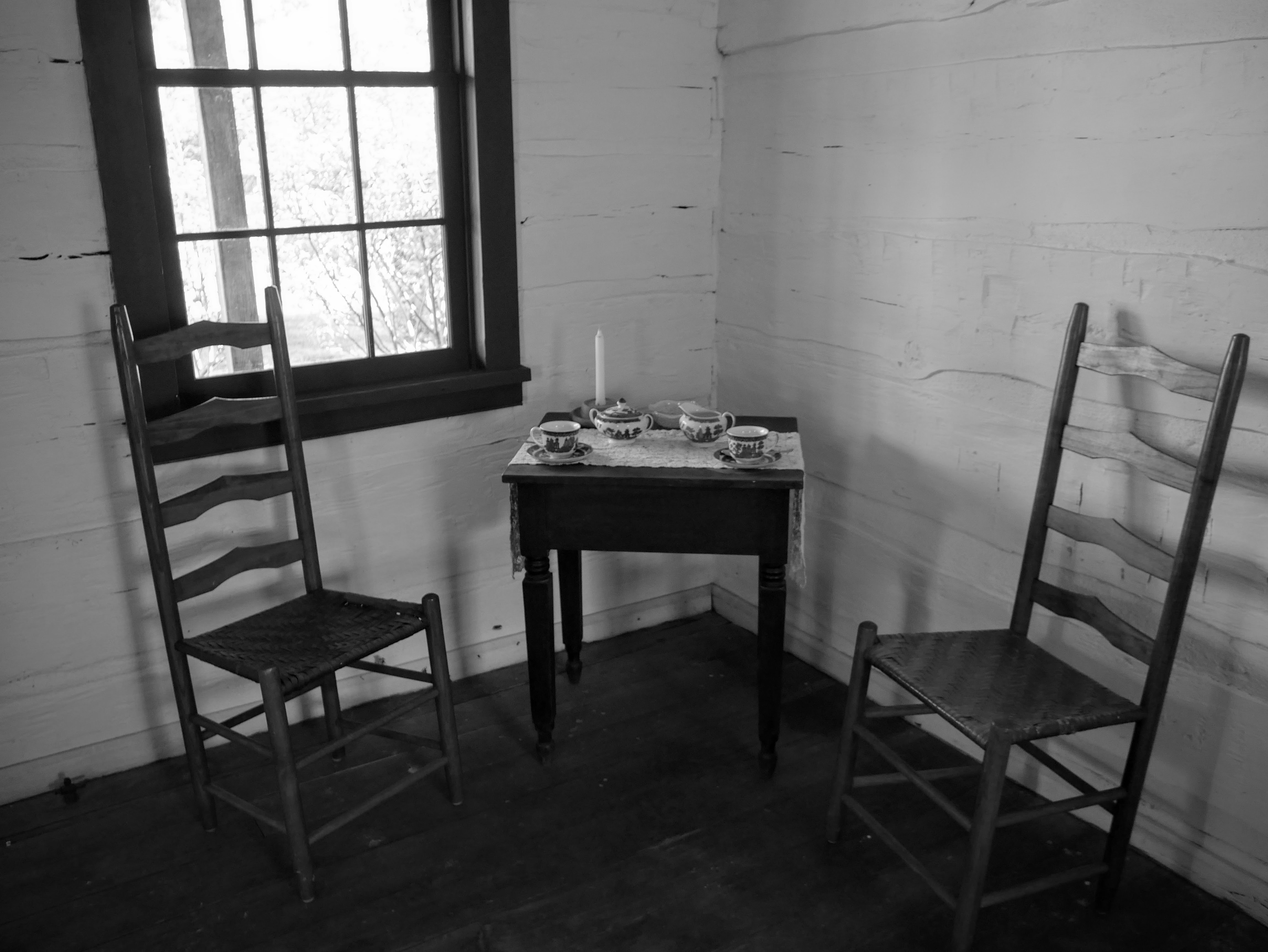 In another parlor corner, the lady of the house might visit with a guest over a cup of tea!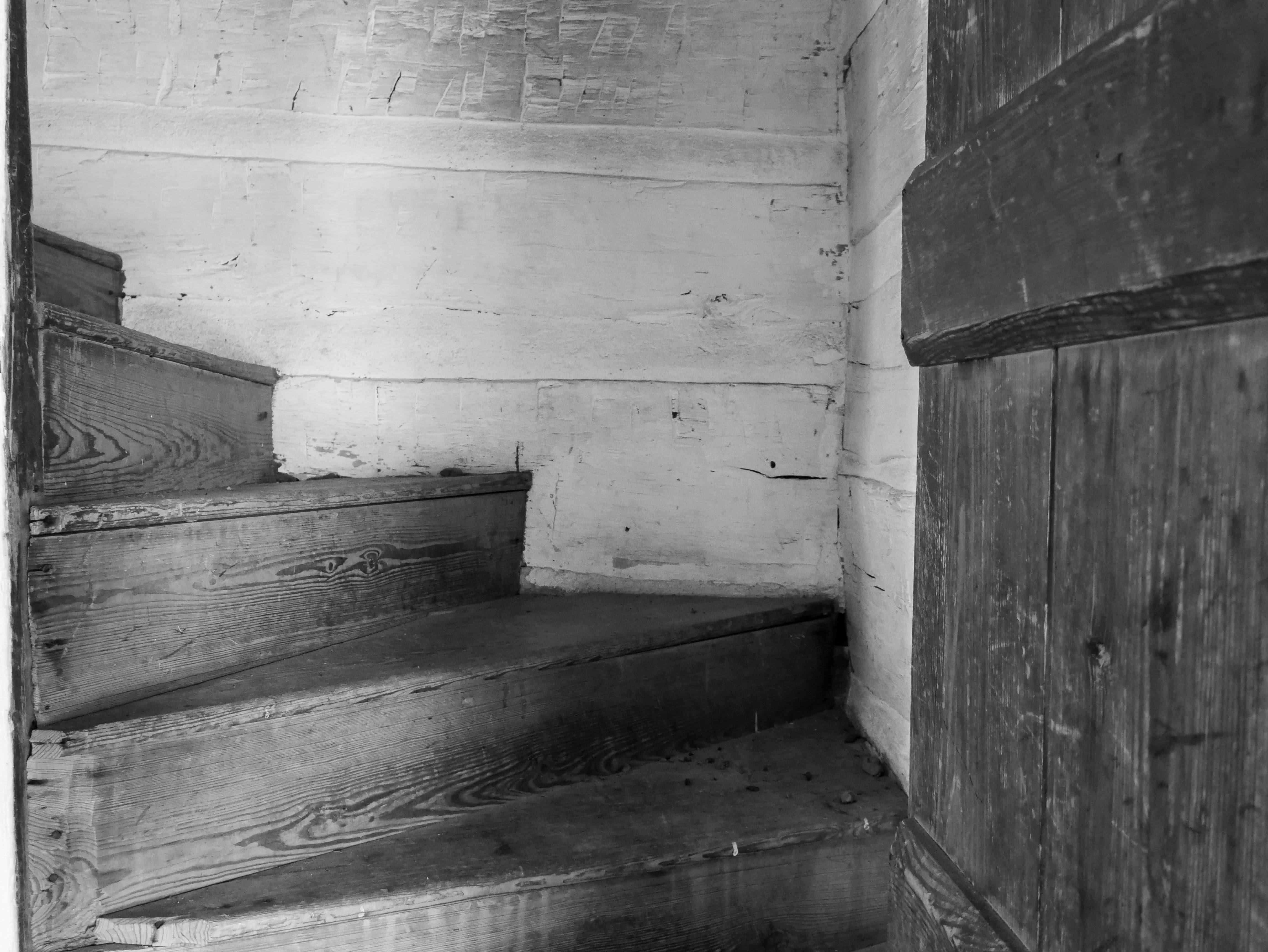 Steep wooden stairs lead to the two second-floor bedrooms. The whitewashed walls of the stairway are dirtied from being touched by many hands over time.
The master bedroom provided little privacy unlike many of our bedrooms today. Here we can see a rocking bassinet where a baby slept close to mom and dad.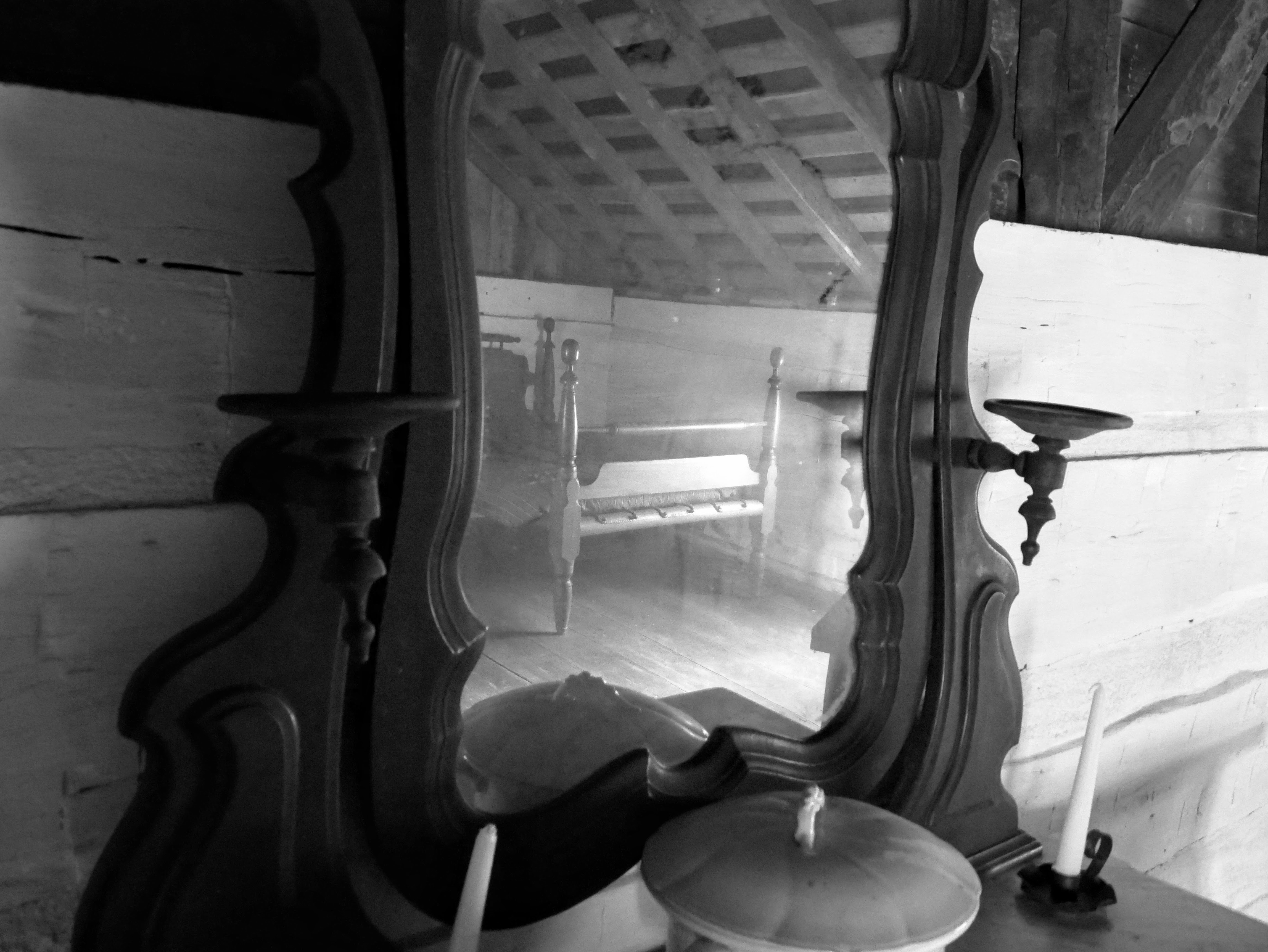 This mirrored dresser reflects what was rarely a quiet space, a bedroom occupied by several rowdy children. Since space was limited and nineteenth-century families generally had more children on average than modern families, one bedroom might have several beds or pallets and sleep upwards of five children.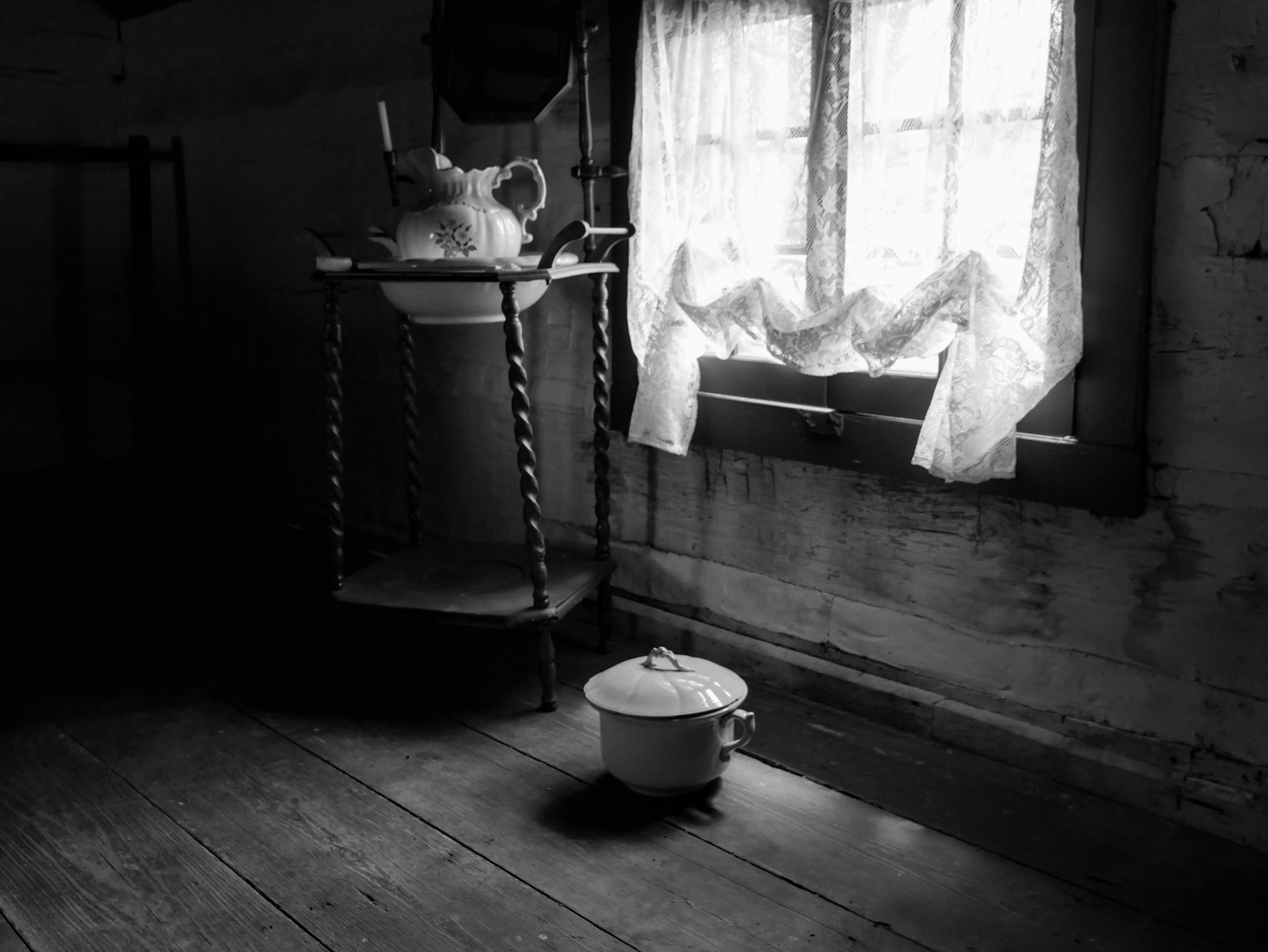 When they had to "go" a chamber pot and basin saved family members a walk to the outhouse prior to indoor plumbing.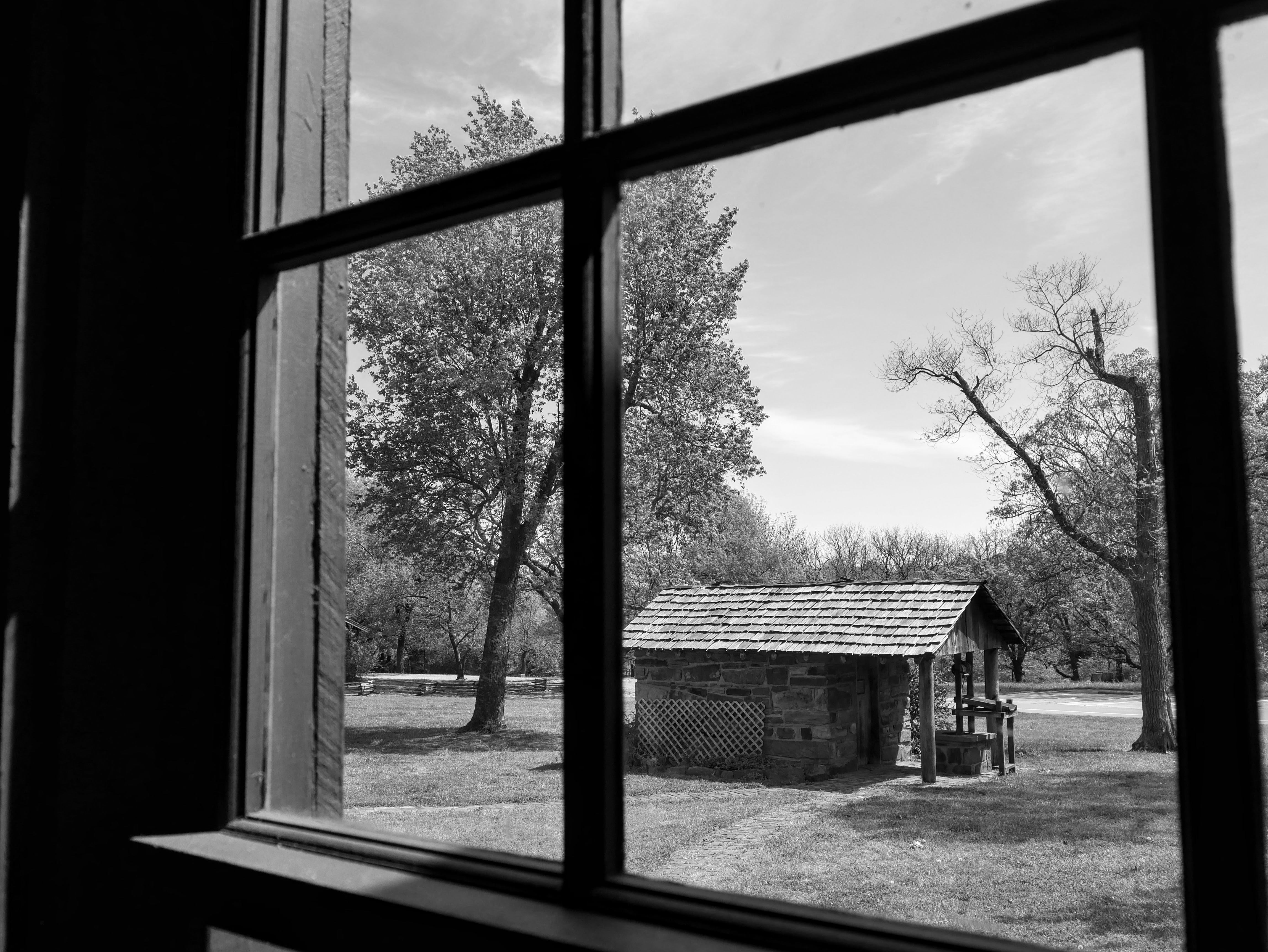 Through the dining room window, we can see a nearby springhouse where children would fetch water for the day's cooking and cleaning.
Sometimes our walk to the fridge feels like a trek. Imagine this family leaving the house to go to the separate kitchen!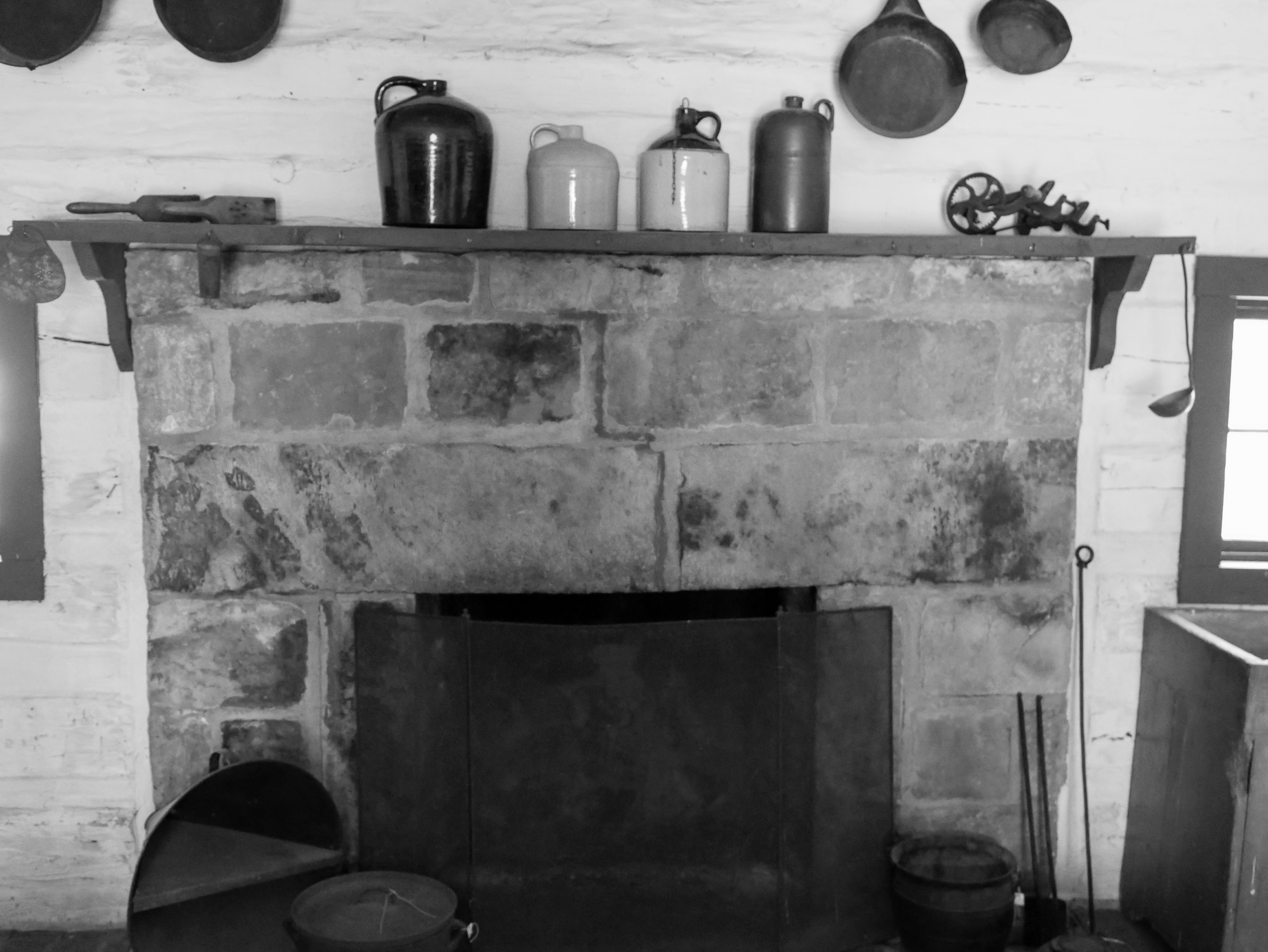 This hearth is the reason it made sense to build the kitchen separate from the main house. Cooking over an open flame was dangerous and homes were constantly at risk for devastating fires.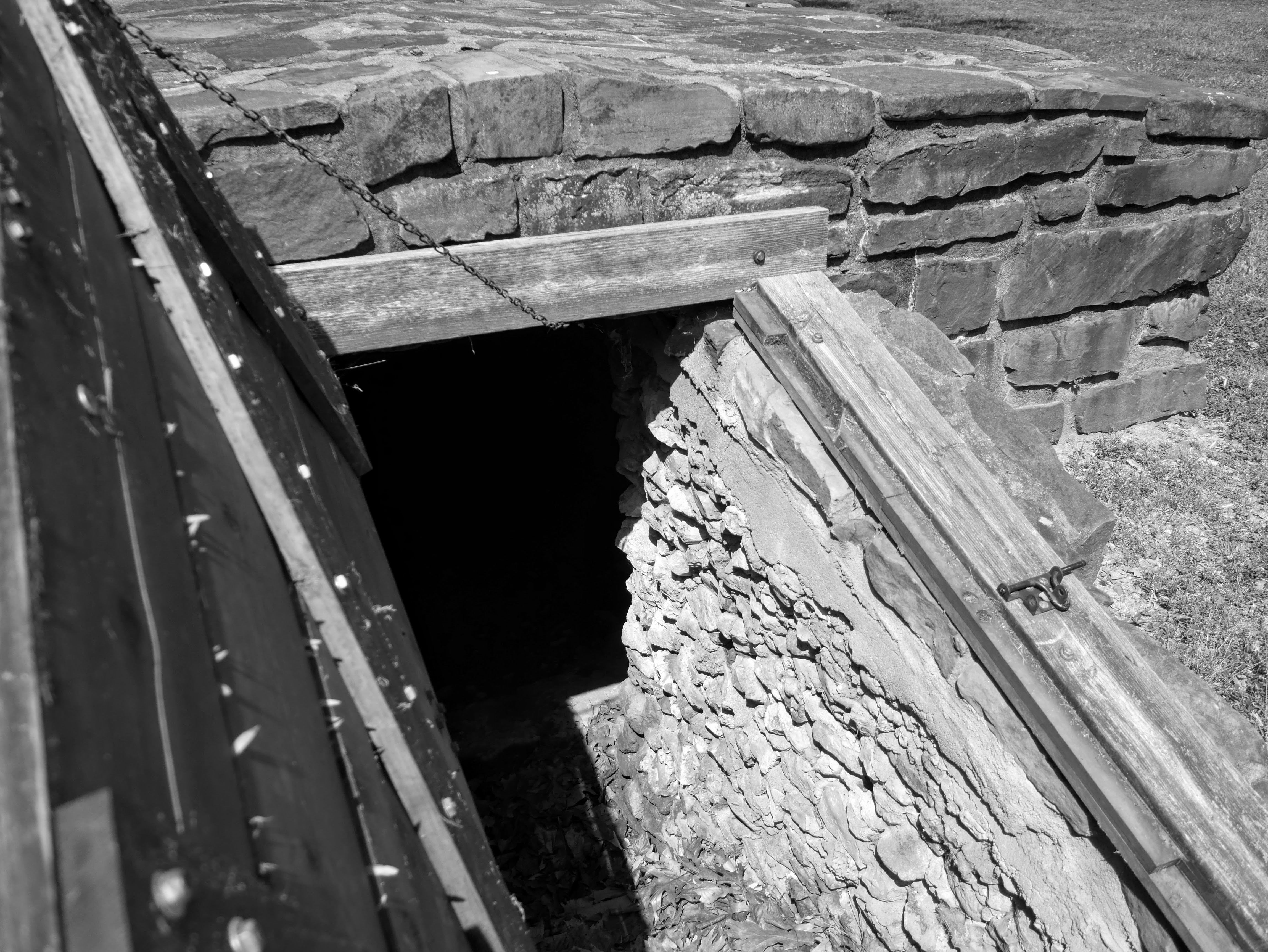 Another important outbuilding that was key to the Ozark home was the cellar. These underground storage areas held food just like our pantries. The cool, dark cellar was the perfect place to store potatoes, onions, vinegar, and canned goods for use throughout the winter.
This home witnessed over 180 years of family growth, struggle, and memories. From 1834 to today, this home stood sentry in the relatively isolated Ozark Mountains sheltering generations of families through all seasons and even the Civil War.
Prairie Grove Battlefield State Park preserves and protects artifacts, landscapes, and structures, like this house, that tell stories about our past and we can't wait to share them with you! At your Arkansas State Parks you can find your history, and with your support we can keep these resources around for generations to come.