You don't have to spend a copious amount of time outside to realize that there are plenty of benefits to some peaceful time hiking on your favorite Arkansas State Park trail. Research has proven in recent years what many historic conservationists have been telling us for hundreds of years: Time in a natural environment is necessary for a healthy mind and body. Sometimes, however, a hike does more than soothe the soul and refresh the body. It takes you back in history, in the footsteps of those who came before us. Seven Hollows Trail at Petit Jean State Park is one of those sweet spots where conservation, recreation, and legacy all come together to form a seamless triumvirate.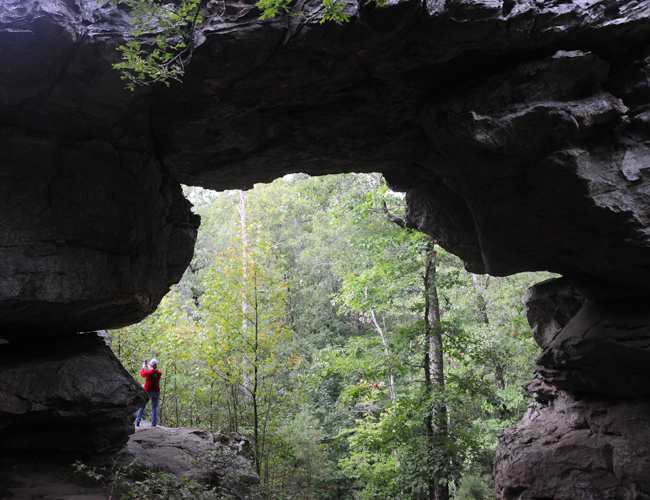 ​
At 4.5 miles long, Seven Hollows trail is listed as moderately strenuous. The trail makes a loop through a series of spectacular canyons. The area has been visited for thousands of years, starting with those same pre-historic Native Americans that left their marks on Rock House cave. Most recently, it has served as an amazing opportunity for modern folks to escape the hectic urban existence in which we live and slip back into the woods for a scenic few hours in nature. What many do not realize is that by walking Seven Hollows trail, they are treading on the same ground that Dr. T.W. Hardison walked 110 years ago when he first dreamed of Petit Jean becoming a park.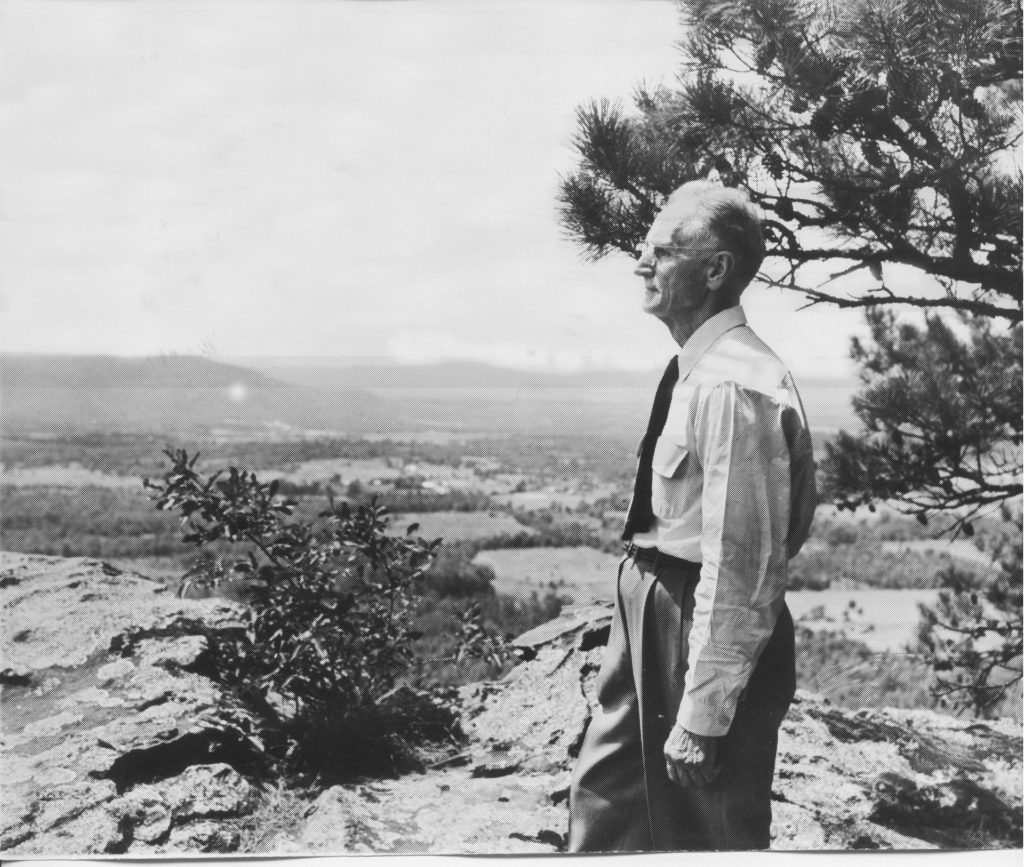 To truly understand where Arkansas State Parks began, one has to know Dr. T. W. Hardison. Credited as the founder of our park system here in Arkansas, Dr. Hardison was a champion of conservation. A native Arkansan, Dr. Hardison was born in 1884 in Columbia County and received his medical license in 1905 from the state medical board after attending the Memphis Hospital Medical College. In 1906 Dr. Hardison became the contract physician for the Fort Smith Lumber Company, which operated a mill near Adona in Perry County. In 1923 after a determined and persistent effort, Dr. Hardison witnessed Petit Jean become Arkansas' First State Park. In the 1930's Dr. Hardison served on the Arkansas State Parks Commission, including a time period as the chairman and helped oversee the park system come into its own. He is truly a giant in Arkansas History for his contributions to the founding of the Arkansas State Parks. So how does all of this tie back to Seven Hollows trail being more than just a walk in the woods?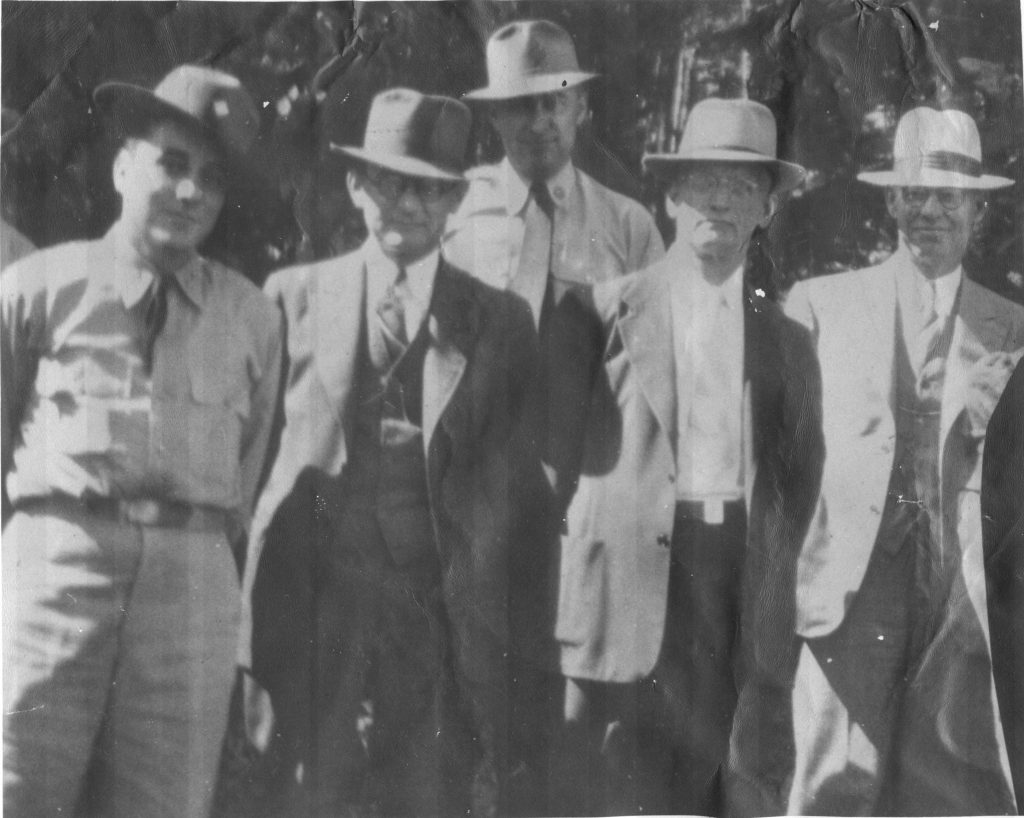 In April of 1907, Dr. Hardison accompanied a group of officials from the Fort Smith Lumber Company on an inspection tour. While in the Seven Hollows, the discussion turned to the difficulty of logging timber in such a challenging terrain. Dr. Hardison had other ideas while sitting under the Natural Bridge. He wrote this: "While listening to the discussion, the idea occurred to me that the trees might as well be left to live out their lifespan unmolested by axe and saw, and the area converted into a park." So there, under that sandstone arch, park visitors may now walk the same ground and experience the same natural beauty that inspired Dr. Hardison to work for 16 years to see the pristine beauty of Petit Jean set aside for future generations.
Today we cherish this special piece of Arkansas heritage here at Petit Jean. Visitors come from all over the United States, and indeed the world, to see the wonder that is Petit Jean State Park. Next time you visit Seven Hollows, make sure you can take more than just a walk in the woods. You can walk with the knowledge that you are now part of a legacy.