More Fun at Lake Fort Smith State Park
Who doesn't enjoy an evening by the fire, nestled in a cabin, in the woods, near a lake? Quiet, peace. Made all the more special as you feel your muscles relax after a day of hiking, kayaking and fishing.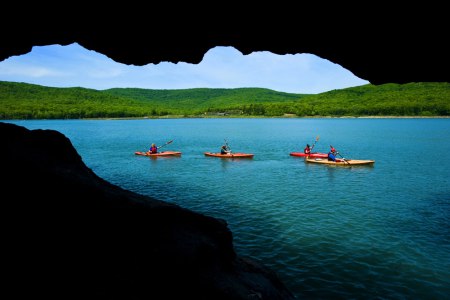 Now put yourself in that picture. It's easy, in Arkansas we have many places where you can have this experience and last week one more was added.
Lake Fort Smith State Park was moved from it's original location and reopened in May of 2008. Since then we have worked to recreate most of the amenities of the original park which was built in the late 1930's and became a state park in 1966.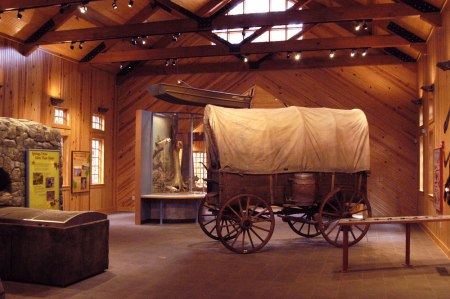 Starting with a state-of-the-art visitor center complete with exhibits telling the story of the history, geology and nature of this beautiful area in the Boston Mountains of western Arkansas. Thirty beautiful campsites with modern amenities, group lodging, marina, playground and day-use area and more were built.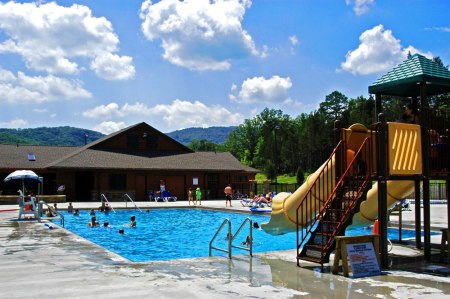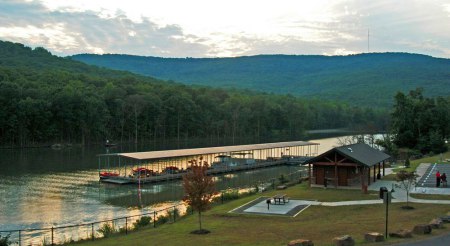 The Ozark Highlands Trail was rerouted to keep the western terminus at the park. More trails are planned throughout the park and in the nearby forest.
Last week one of the major projects to replicate the old park was completed. Ten new cabins were opened in the park. One and two bedroom cabins are available, two of them are ADA compliant and one is dog-friendly. All have wooded views from the back decks.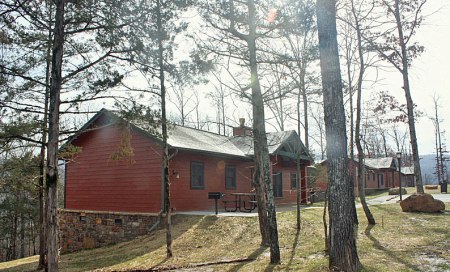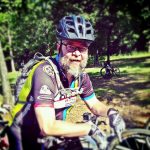 Since 2005, Joe Jacobs has served as the manager of Marketing and Revenue for the Arkansas State Parks. Trails are a passion for Jacobs, he serves on the boards of the Central Arkansas Trail Alliance, an IMBA chapter, and the Arkansas Mountain Bike Championship Series. He has also been instrumental in the design and creation of mountain bike trails at Pinnacle Mountain State Park, Woolly Hollow State Park and Boyle Park in Little Rock.