Whether you're looking to hike a trail, journey through a moment of Arkansas's history, muddy up the tires on your mountain bike, or just get away for the weekend, there is an Arkansas State Park waiting for you. There are 52 diverse parks scattered throughout this beautiful state so no matter where you find yourself in Arkansas, you're sure to be near at least one Arkansas State Park. If you're looking for new places to discover, consider one of these five parks off the beaten path.
Moro Bay State Park
Moro Bay State Park has cabins overlooking the bay and campsites along Raymond Lake making it a great place for a relaxing getaway. Along with the great fishing opportunities, you can walk the trails, go bird watching, and spend time reconnecting to nature. While you're there, check out the Moro Bay Ferry site. Once a shipping point for goods headed south, the ferry exhibit will help you discover (or remember) what it was like to cross a river before the days of permanent bridges.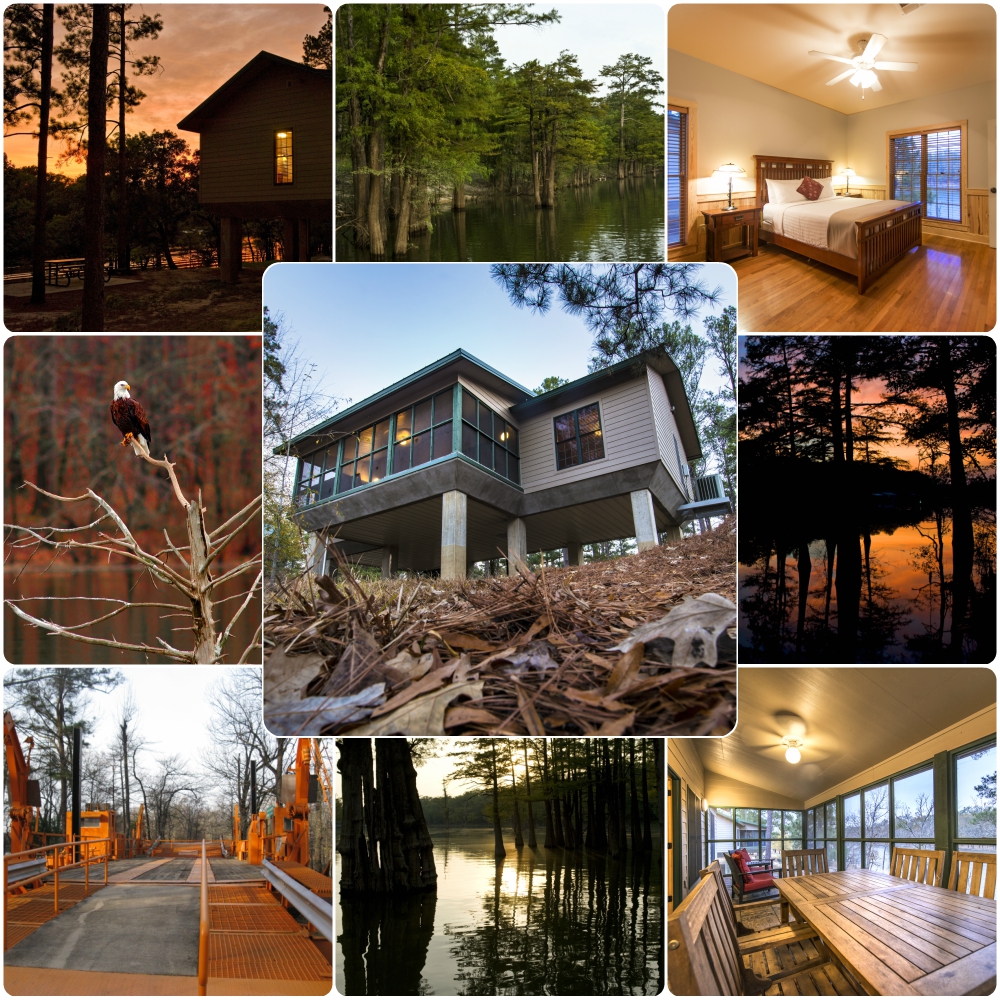 Davidsonville Historic State Park
Davidsonville Historic State Park was the site of a thriving town in the Arkansas Territory. At first sight, the town seems to have vanished, but all is not lost. Archeological excavations and research reveal that the town planners took the time to carefully plan the layout of this one-time county seat. Two "ghost structures" reveal the size and location of Arkansas's first post office and two-story courthouse.
A new visitor center houses exhibits including this reproduction flatboat to interpret how important the river was to the life of this town. Combine history and nature on one of four self-guided trails.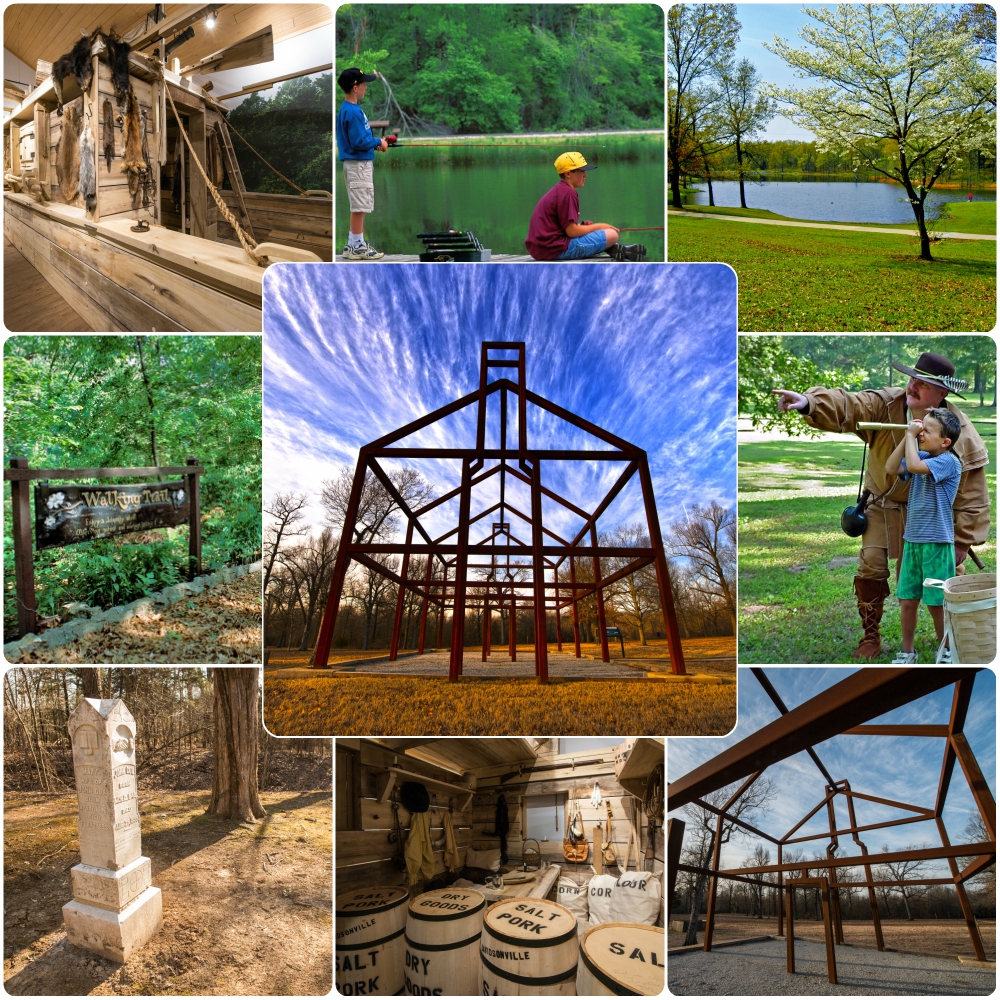 Delta Heritage Trail State Park
If you like the idea of taking something old and making it new again Delta Heritage Trail State Park is the place for you. What once was a railroad right-of-way is now becoming a bicycle and pedestrian trail. Bring your bike, rent one at the visitor center, wear good walking shoes, and enjoy this beautiful stretch of the Arkansas Delta!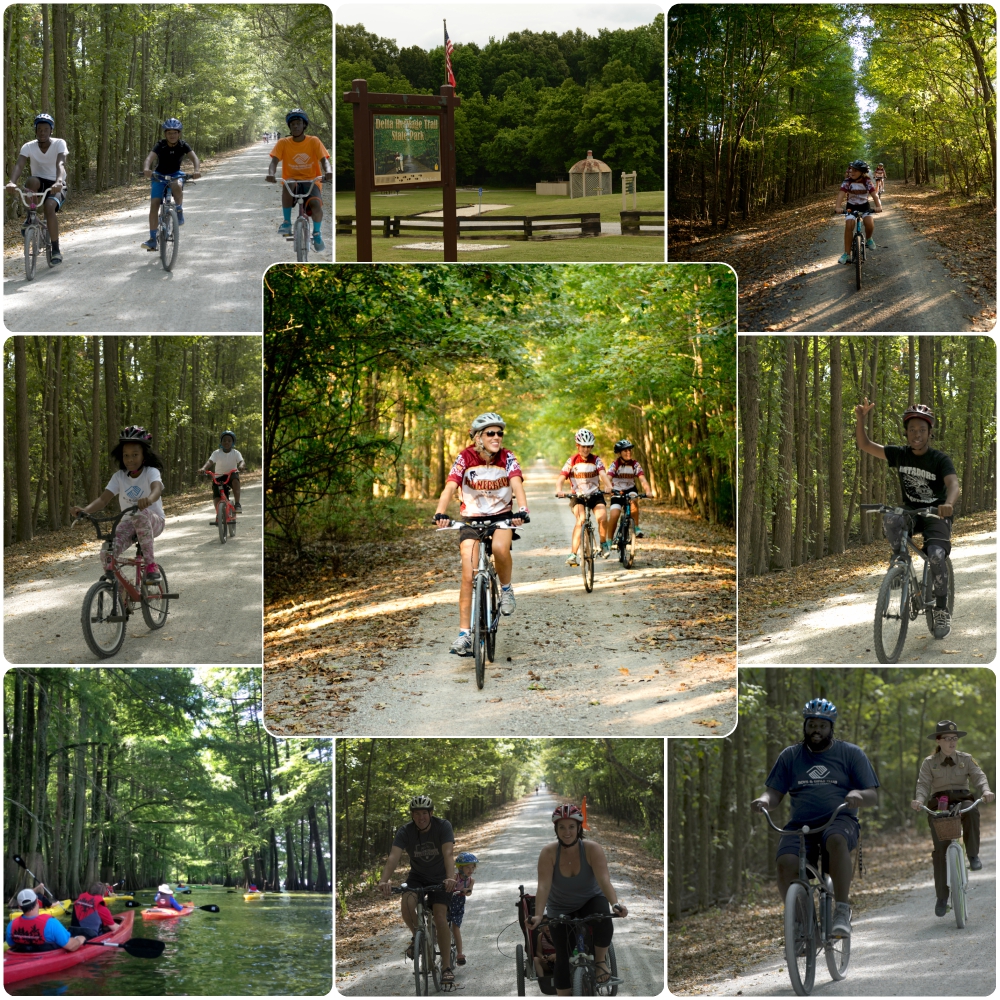 Woolly Hollow State Park 
This small park has a lot to offer any time of year, including the multi-use Ender's Fault Trail. The name of this trail comes from the seismic fault line just north of the park. Don't miss seeing the Woolly Cabin to get a glimpse into how the first settlers of the area lived. Whether hiking, biking, camping, or just enjoying Woolly Hollow State Park for the day, you're sure to enjoy the beauty of the Ozark foothills.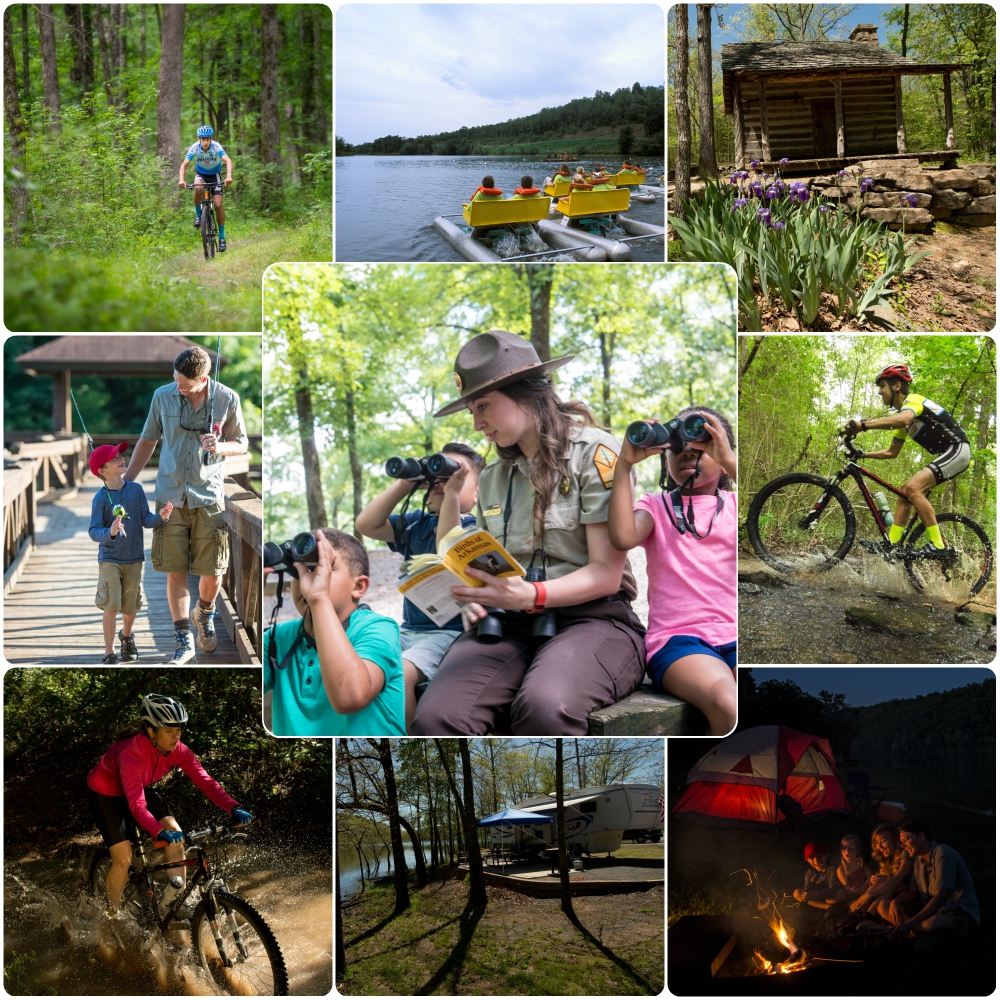 Lake Fort Smith State Park
In addition to the scenic beauty of the Boston Mountains, Lake Fort Smith State Park offers beautiful views of the lake and is the western end of the Ozark Highlands Trail. Bring your family and friends to rent a cabin, camp in the campground, and enjoy the exhibits in the visitor center. Consider the park's group lodging facilities for your next group getaway.
Park interpreters offer resource-based programs, workshop, special events, and recreation activities throughout the year to make your visit even more meaningful. You can find a history, nature, or recreation adventure any time of year. My friendly challenge to you is to get out there and begin your next adventure in an Arkansas state park!