What better way to show your sweetheart how much you love them than to snuggle up in front of a fire inside a cozy cabin. Or perhaps watch a sunset from the perfect location? These are just two of the ways that Arkansas State Parks can help make this Valentine's Day one to remember.
Arkansas State Parks have planned events that will make your valentine swoon! Also, state parks provide the perfect backdrop for the perfect romantic gesture. Any way you slice it, you can't go wrong with a Valentine's experience at Arkansas State Parks. Here are a few of your options:
A Sweet Hike on the Rim Trail: Take a leisurely walk along some of the most scenic areas in Petit Jean State Park. We will follow the bluff line above the lower canyon of Cedar Creek. Dress warmly, bring water along and enjoy the moderate, 2.5 mile hike.
The Legend of Petit Jean in One Act: See the retelling of the "romantic legend" about the naming of Petit Jean Mountain.
Fall for Cedar Falls: Meet Park Interpreter BT for a guided hike down to one of the most romantic locations in the park – the foot of beautiful Cedar Falls! This hike is a 2-mile round trip, strenuous, and takes about 2 hours. Please wear sturdy shoes and bring along plenty of water.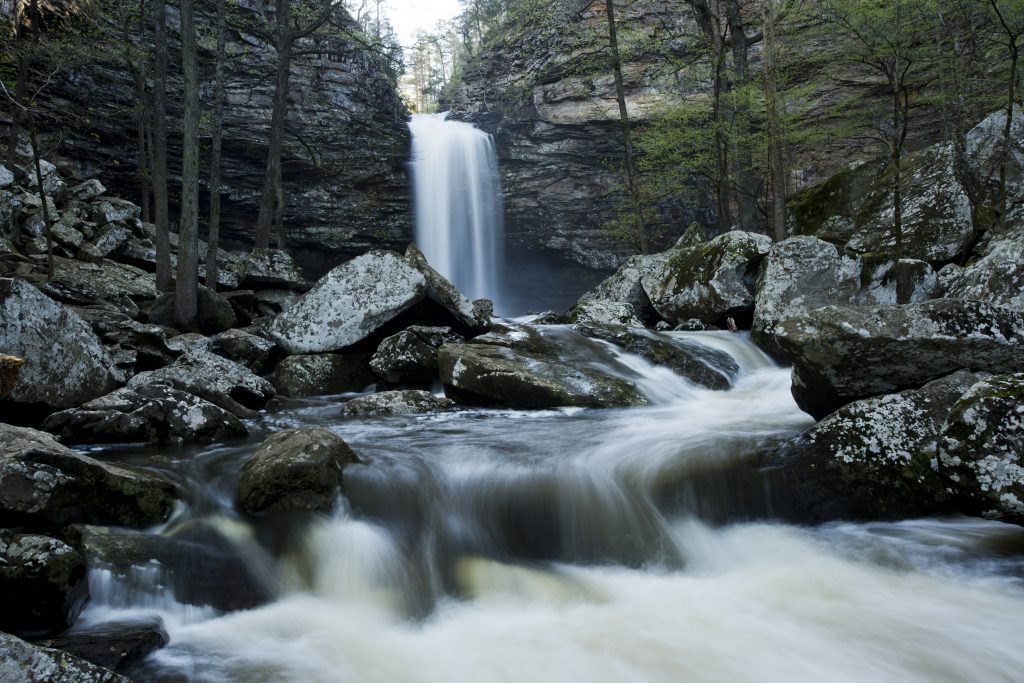 Sunset Stroll: Enjoy a short stroll to the CCC Overlook to watch the sunset with your sweetheart from one of the most scenic locales you will ever see. Sunset is at approximately 5:52 p.m.
Valentine's Dinner: This holiday is about being with the one you love. The Mather Lodge Restaurant will make your dinner unforgettable with a spectacular meal to match the ambiance that's created by the sweeping views and gracious setting. We will be serving hot water cornbread appetizer to each table. Next comes either a caprese or spinach salad. Choose a BBQ double-cut pork chop, roasted chicken or pesto cannelloni as a main course. Following dinner, you will enjoy live music by classical guitarist Matt Gardner and dessert in the welcoming and wonderful great room.
1,000 Years Ago, Village Sweethearts: Love is a language that knows no time. Delve into the culture of the people who lived on Petit Jean hundreds of years ago. We will explore what we know of the setting that led Native Americans to create rock art and ponder questions shrouded in mystery. This program lasts about 45 minutes and involves a short hike.
Check out the Petit Jean State Park calendar of events for a full listing of all of the Hikes, Hearts, and Hugs Weekend.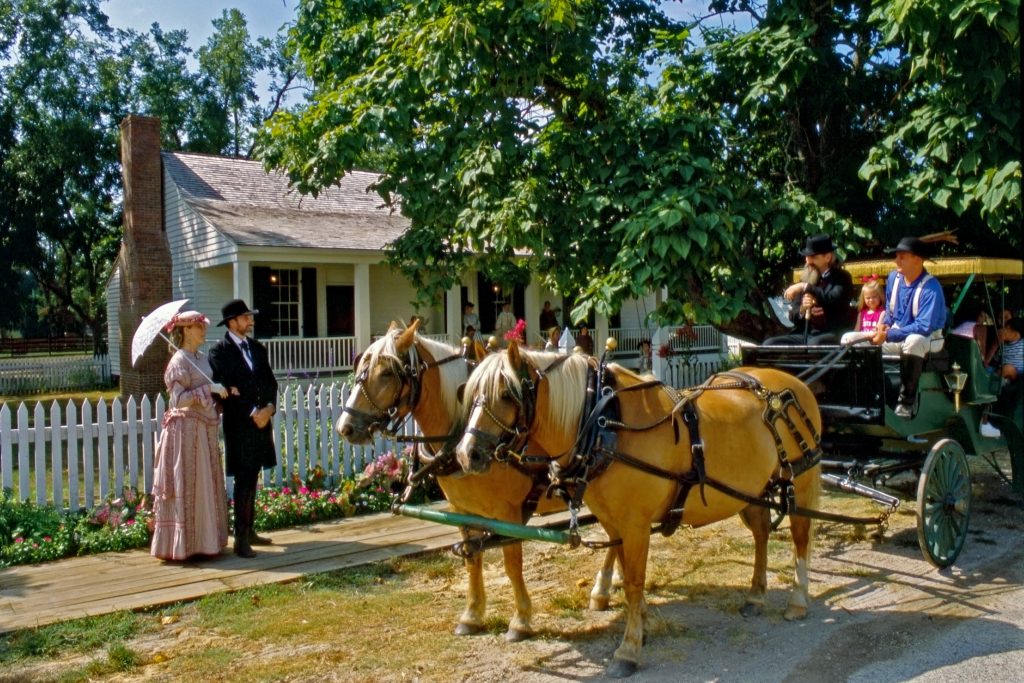 A romantic tour through a 19th century home, a surrey ride and then a wonderful meal. That is what's on tap at the Historic Washington State Park's Valentine's Day Weekend. Grandison and Mary Royston will greet guests at their 19th century townhouse during a living history experience which begins this charming evening. The Roystons will share stories of how they met, the house they built and why they loved some of their precious belongings. Once the tour is complete, visitors will take a surrey ride to Williams Tavern for a scrumptious dinner served in a cozy setting. Call to make your reservation: 870-983-2684.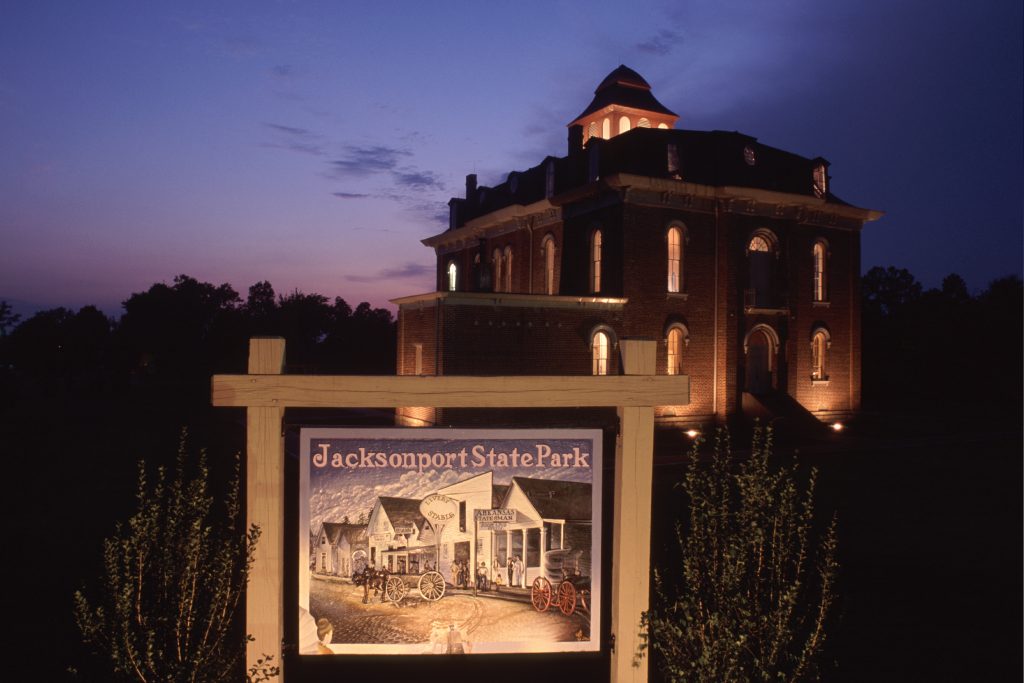 Have you ever wondered how long Valentine's Day has been celebrated around the world? And just how old is the oldest known Valentine card? Where can it be seen? We think you may be surprised! Meet a park interpreter at Jacksonport State Park Courthouse Museum to discover more about the sometimes shadowy history of this wonderful holiday that celebrates love.
No matter what time or place, times of war separate loved ones, often forever. The years of the American Civil War were no different. Sweethearts and families kept in touch with written word, but sometimes months passed between letters and cards. Due to the uncertainties of war, many cards and letters were never received. Meet a park interpreter at Jacksonport Courthouse Museum at Jacksonport State Park to view a selection of Civil War love letters and valentines.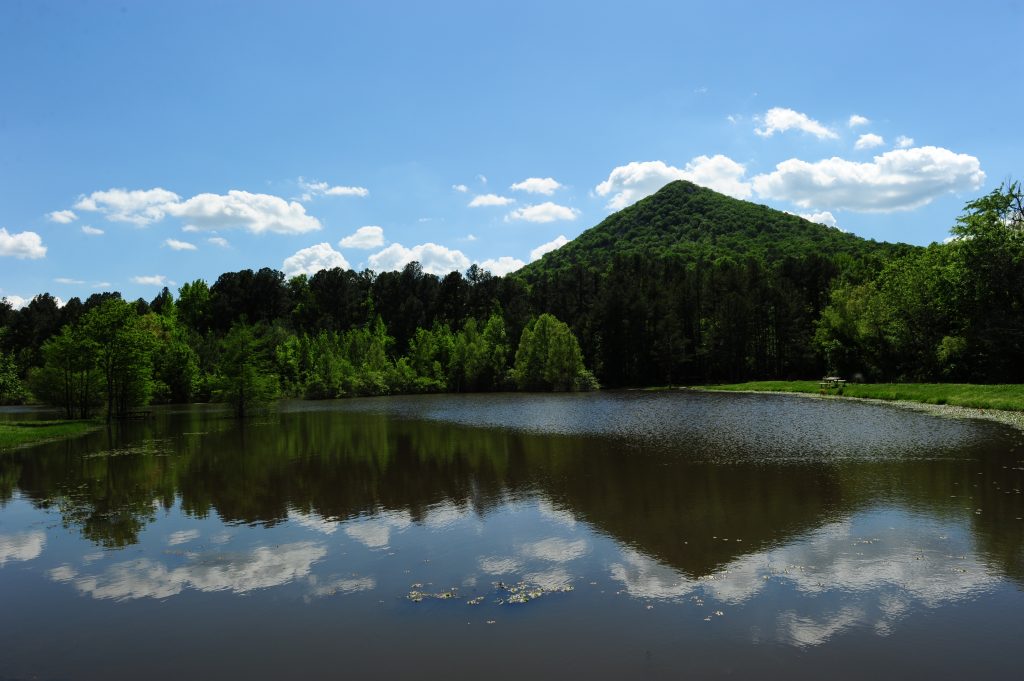 Take your sweetheart on a romantic lake cruise on gorgeous Lake Maumelle at Pinnacle Mountain State Park. Enjoy bald eagles, loons, and other lovely migratory birds while on the pristine water. Blankets and snuggling recommended. Advance reservations and payment required. There are limited seats remaining on the cruises, so call now if you're interested 501-868-5806.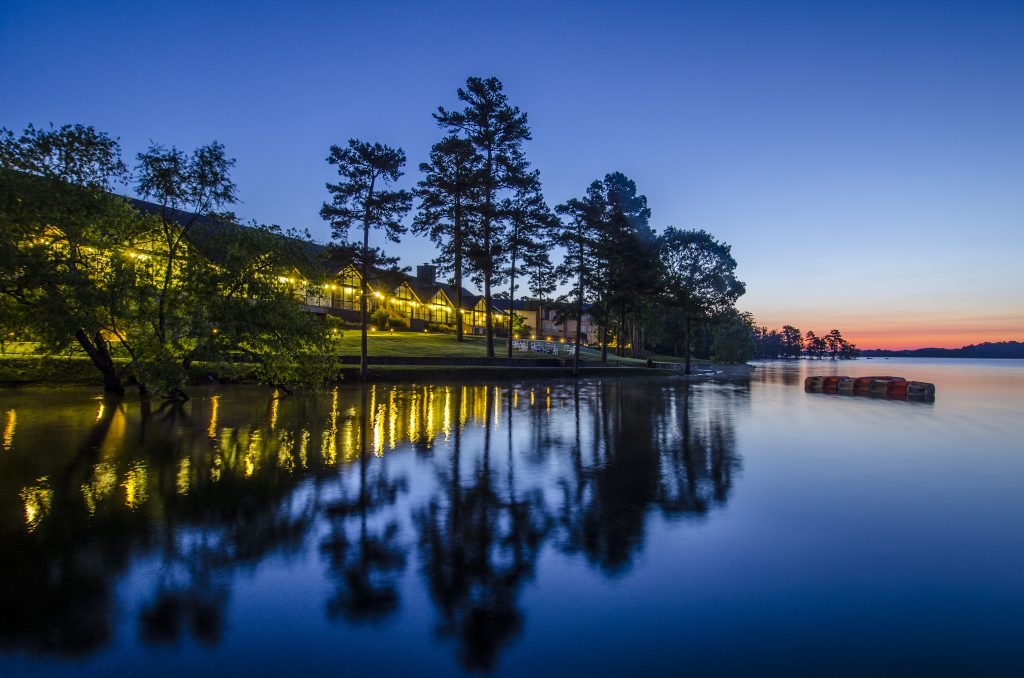 Do you think that just because Valentine's Day is on a Tuesday you and your sweetheart are bound to have another boring date? Or even worse, no date at all? At DeGray Lake Resort State Park, we want to prove you wrong! Come out to the Shoreline Restaurant and enjoy a special Valentine's Dinner while taking in the beautiful view from your table.
Just you and your valentine for the night? Then take your time at dinner and stay with us in the lodge. These rooms are indulgent in taste, but not in price – perfect for a carefree Valentine's Day!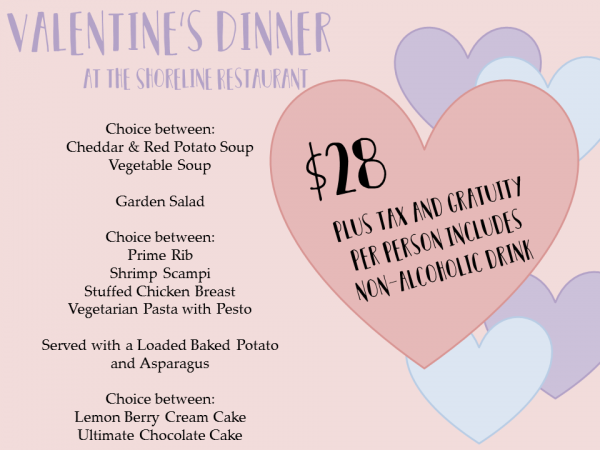 For information on all of these and more go to www.ArkansasStateParks.com and check out all of our events.