When you think of the Civilian Conservation Corps (CCC) boys building Devil's Den State Park in the 1930s, you may think of the rustic style park architecture that mirrors its natural settings and beautiful stonework. But what about their way of life during this time?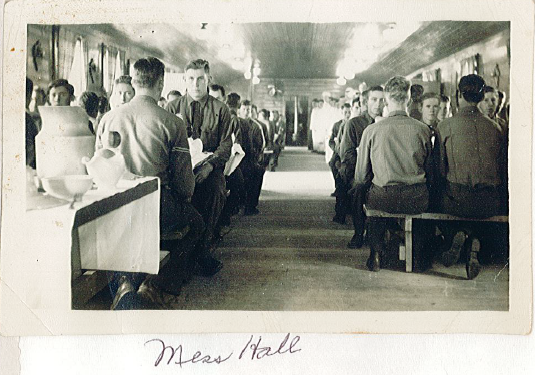 ​
The Devil's Den CCC had a mess crew of six men. These men prepared three meals a day for a group of around 200.  Apparently the mess crew's baker, Sparky, had conditioned the crew to a high standard for chocolate pie as a reward for a hard day's work.
"The crust was so tough," says CCC crew member Kelley Kramer.
"Grandma (the nickname for Mess Sergeant Luther Norwood) told Sparky to just wash [the pie plates] out and we will use them again. Grandma was ahead of his time in recycling."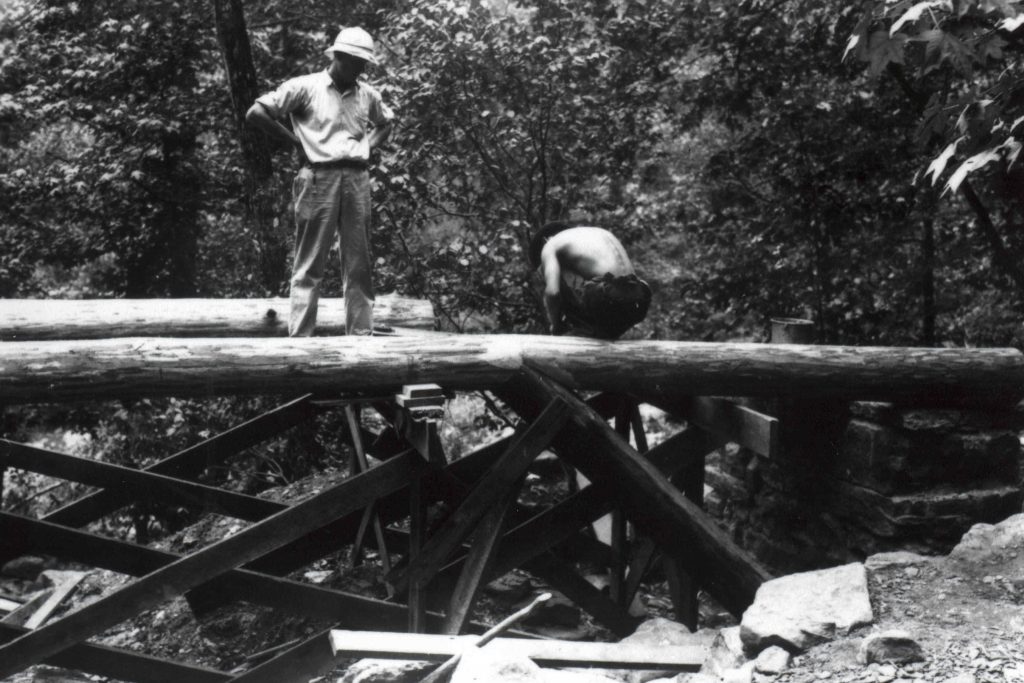 ​
If you visit Devil's Den State Park and take a guided hike or self-guided hike of the CCC Interpretive Trail, you can still see the kitchen foundation where these pies were made. The kitchen in the 1930s was equipped with everything the mess crew needed to feed the camp, including a root cellar they used as a cool place to store food and supplies. Today, this root cellar can also be seen along the trail.
Another facility foundation that still stands on the trail is the old bathhouse. Imagine 200 young men coming in to wash up from a day of hauling around heavy stones and logs, mostly by hand. At the end of the day they were hot, sweaty, and dirty. They needed the large bathhouse to scrape the mud away before settling into their supper and chocolate pie. After their chocolate pie or other dessert, they had free time before lights out. They probably headed over to their Recreation Hall for games of checkers, chess, dominos, or card games. If you're near the playground in the park, you can see the original chimney, which was part of the Recreation Hall, still standing.
At the end of the evening when it was time for lights out, the young men headed to the four barracks within the camp. They curled up on their individual cots and slept the night away as nocturnal creatures stirred outside. You can still hear or see raccoons, bats, and opossums stirring in the park at night.
The next morning, the young men start their morning with the raising of the flag, exercise, and a hearty breakfast before heading out into the park to continue their projects that make this park what it is today. The CCC left behind an incredible legacy and the minute you step foot into Devil's Den State Park you become part of this legacy, walking in the footsteps of the CCC.