As a former public school teacher, one of my favorite services we provide at your Arkansas State Parks is programs for local school groups. I remember how hard it was trying to connect my students to the natural world in the sterile environment of a classroom.
Most of our parks have programs specifically designed for school groups that are aligned with the Arkansas K-12 frameworks, and some even have programs aligned with the Head Start Domains and NAEYC Accreditation Criteria. Each park interprets topics based on their location and mission statement. So there are lots of topics to choose from. At Village Creek State Park we concentrate on the Arkansas Natural Division known as Crowley's Ridge including its geologic and cultural history and unique ecosystems.
We also have programs on conservation and park preservation and the Trail of Tears. Most of the parks can accommodate School Groups throughout the year, but May always seems to be School Group season.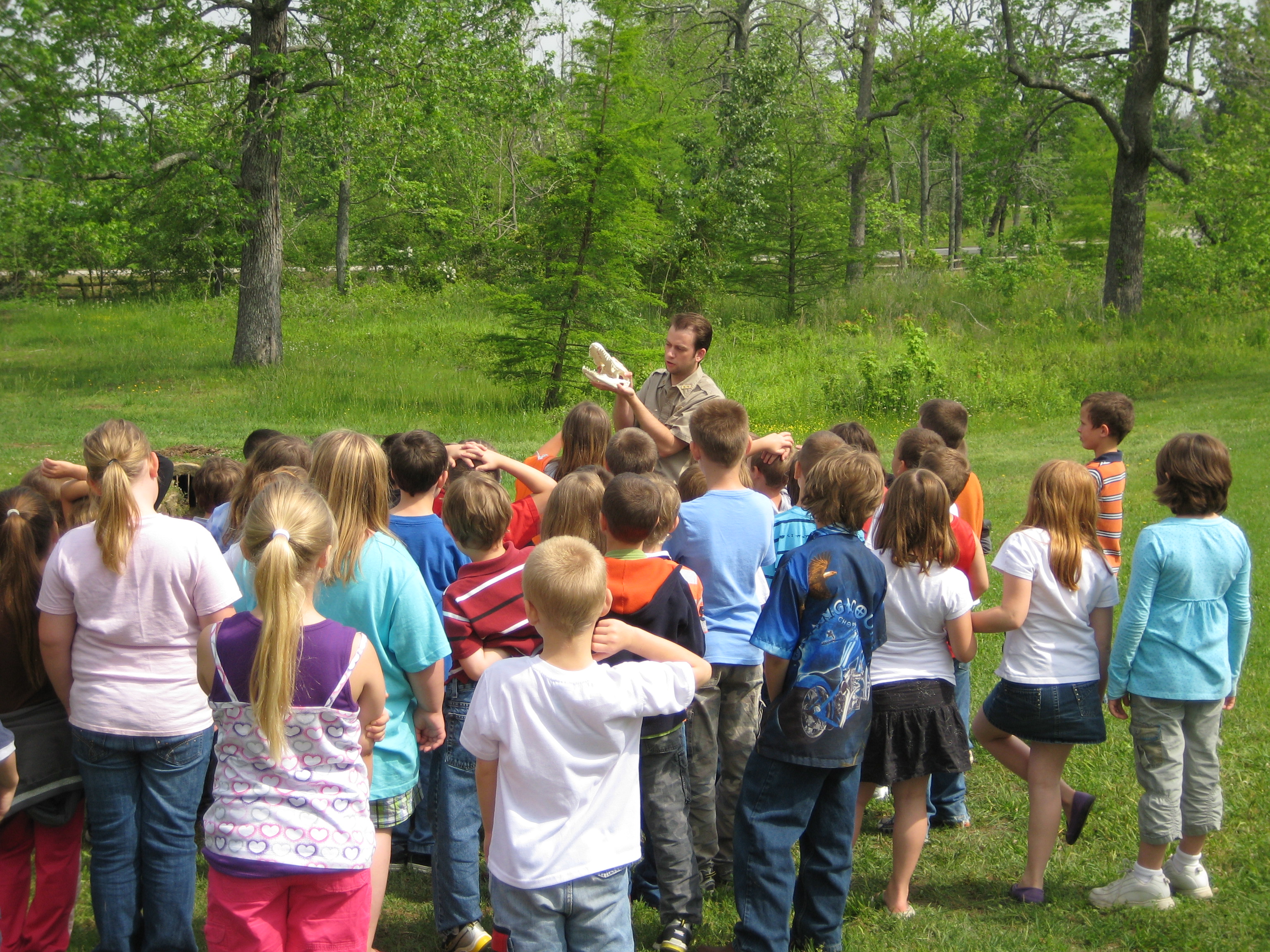 ​
There is just something about helping teachers connect the children of our community with this wonderful state and all its wonderful history, geology, past cultures, and of course nature. Imagine teaching your students about Andrew Jackson and the Indian Removal Act of 1830 and then having the opportunity to take those students on a hike along part of one of the roads that was used to take members of the Native American nations affected to Indian Territory (present day Oklahoma.)
Here at Village Creek State Park, students can more easily imagine some of the hardships endured by members of the Choctaw, Chickasaw, Muscogee (Creek), and Cherokee Nations who traveled along this portion of the Trail of Tears when they can hear the buzz of mosquitoes who no longer carry malaria, or when they are tired or hot after only walking a mile and we remind them that during the Trail of Tears detachments averaged 10 miles a day and depending on the detachment they may or may not have had enough food to eat, or been dressed appropriately for the weather not to mention individuals that were suffering from diseases caused by the unsanitary conditions they endured in the internment camps before they even left their homelands or that they may have contracted along the journey such as cholera or dysentery.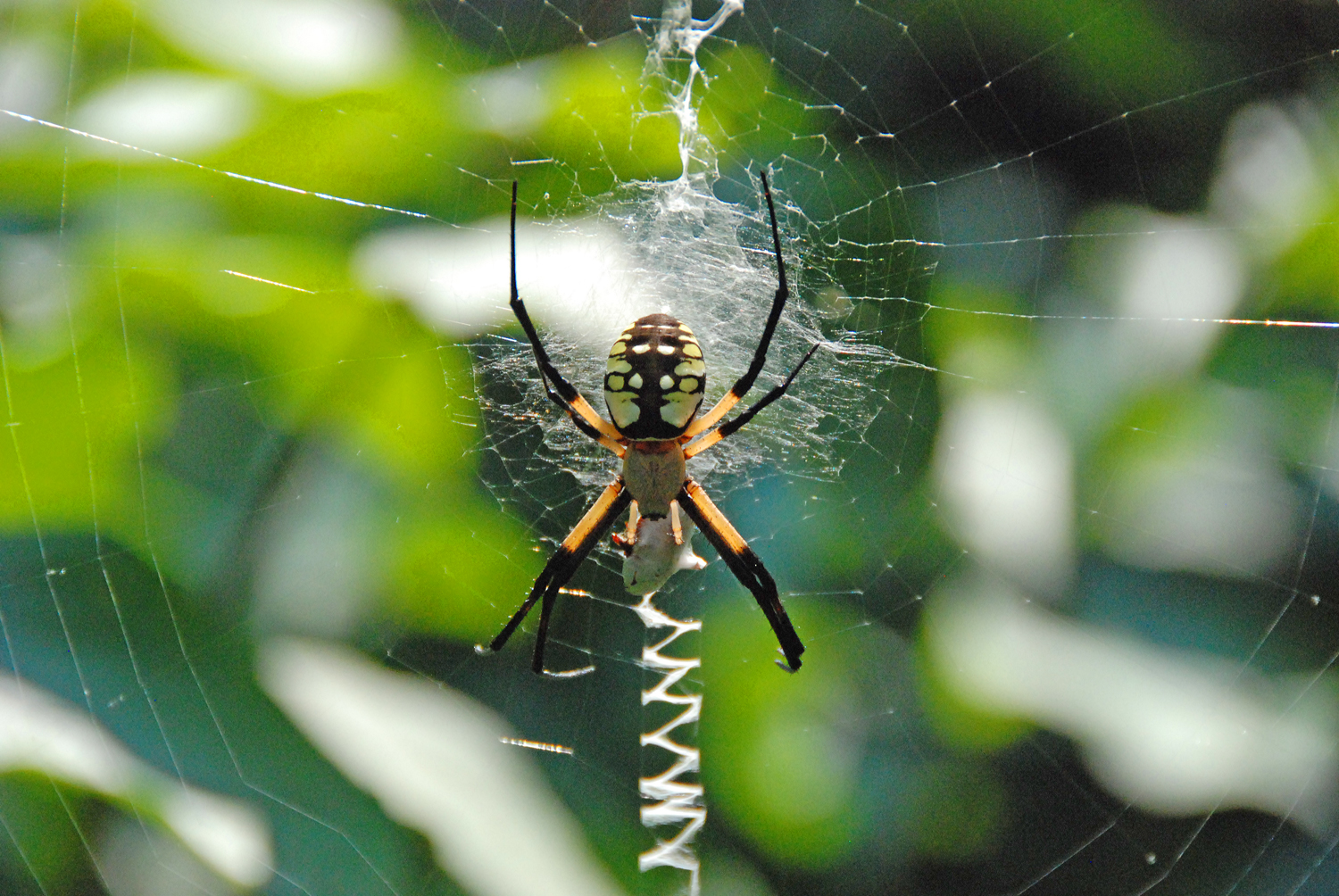 ​
Allowing students to experience the natural world through a hike is a great way to get them to explore how different parts of an ecosystem depend on each other in order for the entire ecosystem to function properly. On lucky days we catch a glimpse of some of our native wildlife such as insects, spiders, birds, skinks, frogs, and occasionally even a white-tailed deer, which makes the experience even more memorable for the students.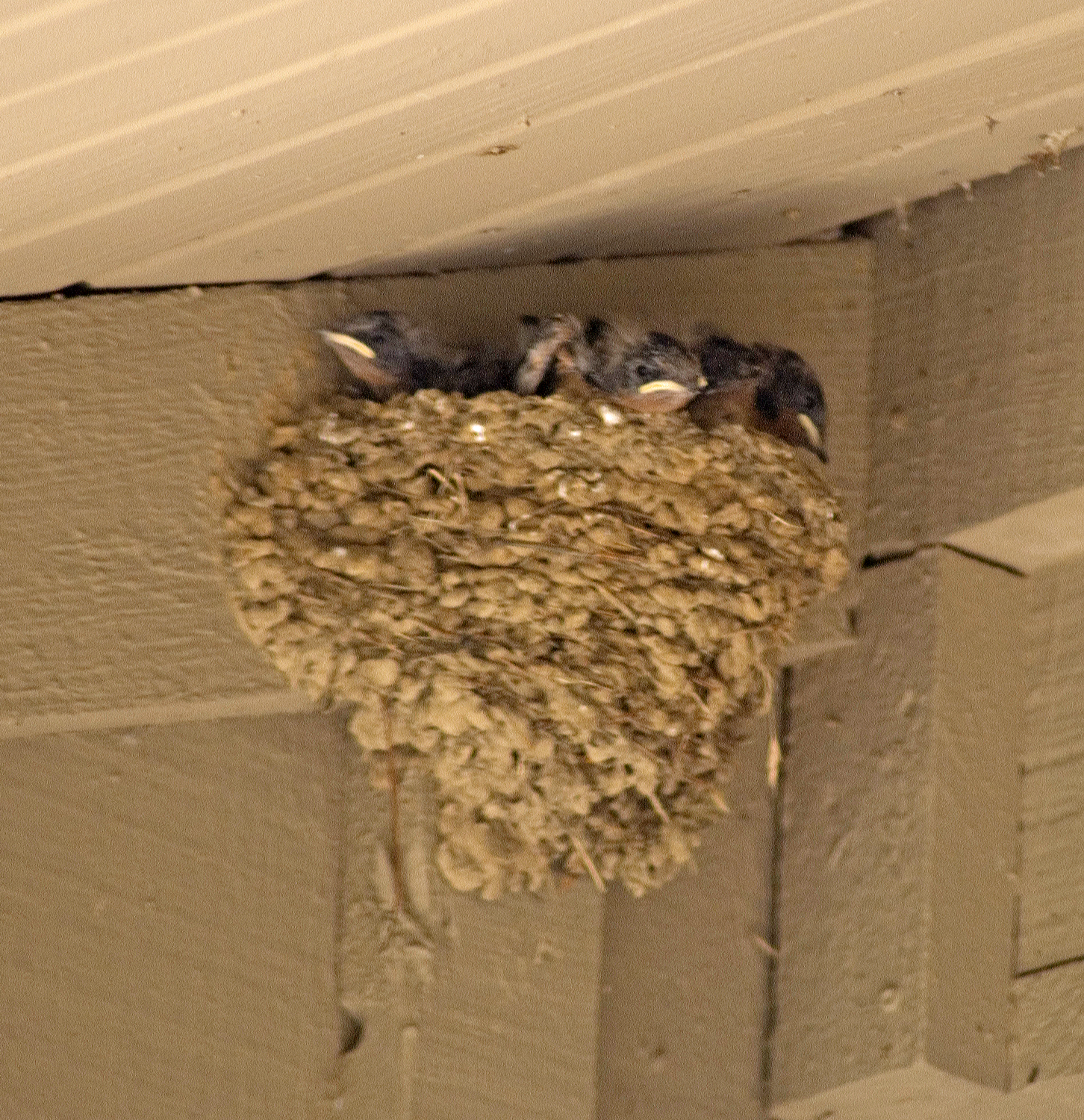 ​
The formation of Crowley's Ridge was always a tough subject for me to convey to my students when I was teaching. Since it was formed by sedimentation and erosion and has a foundation of only clay, sand and gravel, unlike the other ridges or mountains in Arkansas that have bedrock foundations and were formed as a result of uplift and erosion. 
Village Creek State Park visitors can see the four layers of Crowley's Ridge and the oceanic clay layers while we discuss the lignite coal and fossil imprints of primitive plants found in the Clay II layer and the fossilized shark's teeth, string ray spines, and such found in the Clay I layer. The students can also see for themselves how the sand and gravel layer keeps our creek crystal clear, and hopefully make the connection that they would be an excellent source of fresh water for the Native Americans who originally inhabited this part of Arkansas, and for the first European settlers that came to Arkansas before it was a state. Students can also visually see just how erosive the loess top soil is when they see the steep ravines found along the trails.