Billy Lindsey has been promoted to the role of superintendent of Bull Shoals-White River State Park. Billy has been the Assistant Superintendent at Mount Magazine State Park and officially began in his new capacity this month. Billy has previously served as owner/manager of Lindsey's Trout Fishing Resort in Heber Springs for over 38 years and is a past State Parks, Recreation and Travel Commissioner for over 28 years. He brings with him a wealth of knowledge in management, tourism, supervision, customer service, and has many talents that will make Bull Shoals reach new heights.
"Billy Lindsey is a natural fit for Bull Shoals-White River State Park," said Arkansas State Parks Director Grady Spann. "With his extensive knowledge of resort management along Arkansas's premier trout fishing rivers, deep understanding of the tourism industry and as an exceptional park professional he will serve the region very well.  I look forward to seeing the positive influence Billy will have on the park and the surrounding area."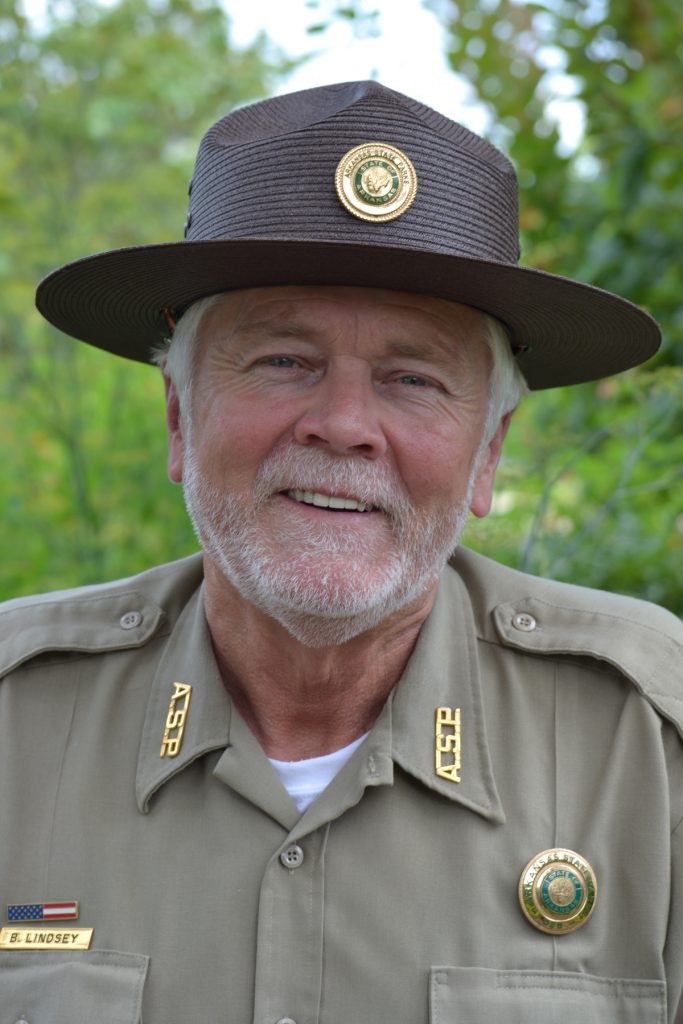 In North Central Arkansas, featuring the natural beauty of the Ozark Mountains, Bull Shoals-White River State Park stretches along the riverside and lakeshore where the White River and Bull Shoals Lake join at the Bull Shoals Dam. Together these waters form one of the nation's finest fishing and boating combinations. The White River is renowned as mid-America's premier trout stream, famous for its record rainbow and brown trout. Bull Shoals Dam forms Bull Shoals Lake, Arkansas's largest lake with 45,440 acres of waters stretching along Arkansas's northern border and into southern Missouri. Anglers are drawn to the lake's catches of lunker bass, catfish, crappie, and bream. Water sports enthusiasts can enjoy boating and swimming in these clear open waters.
"I am honored to have Billy Lindsey working with us in the north central part of Arkansas," said Region 2 Supervisor Tracy King. "As superintendent, Billy becomes only the fifth superintendent in the 62-year history of Bull Shoals. His diverse background in management, supervision, tourism, and his positive disposition, makes him the perfect fit. His career with the ADPT family spans over 30 years and his experience and dedication towards excellence is second to none. He will take Bull Shoals to the next level through his strong leadership."
The park is a popular camping destination that features 103 campsites along or near the river (34 Class AAA, four Class A, 45 Class B, 20 Tent Sites with no hookups), one Rent-A-Camp, and three Rent-An-RVs). Interpretive programs, workshops, and nature camps are offered in the park throughout the year. Park facilities include picnic areas, standard pavilions, playgrounds, hiking trails, and a multi-use trail. The park's marina/store offers boat, kayak and canoe rentals as well as supplies, equipment, and gifts for sale.
"I look forward to this new endeavor," said Superintendent Billy Lindsey. "I've had a long relationship with both ADPT and the private sector hospitality industry and I think the two will go together very well."
The park visitor center is situated on a high point across the dam from the rest of the park's facilities. The center affords a sweeping view of the White River, Bull Shoals Dam, and Bull Shoals Lake. This 15,744-square-foot visitor/education center is named in honor of Jim Gaston of Lakeview, owner of Arkansas's renowned Gaston's White River Resort. The James A. Gaston Visitor Center serves as the primary visitor contact point at Bull Shoals-White River State Park, and is the focal point for the interpretation of the White River, Bull Shoals Dam, Bull Shoals Lake. Interpretive exhibits are featured throughout the lobby, gift shop, Johnboat Theater, and 1,720-square-foot Exhibit Hall filled with images of the river, lake and dam. These state-of-the art exhibits, and the video presentation in the Johnboat Theater, share the history and tell of the fish these waters hold. The center also includes an observation tower, gift shop, two classrooms, and the park staff's offices.
For more information about Bull Shoals-White River State park go to arkansasstateparks.com/bullshoalswhiteriver.