The law enforcement arm of the Arkansas State Parks has been singled out as one of the finest of its kind in the country. The Park Law Enforcement Association (PLEA) presented the President's Award to the ASP Emergency Services Program at their recent annual conference.
"We are extremely honored to be recognized on a national level," said Arkansas State Parks Director Grady Spann. "We are an agency that does law enforcement, we're not a law enforcement agency. So training becomes very critical. This award recognizes the effort that we put forth to train our officers to make sure they're professional in every situation."
The PLEA President's Award is given to an agency that exemplifies excellence in all aspects of park law enforcement. This includes: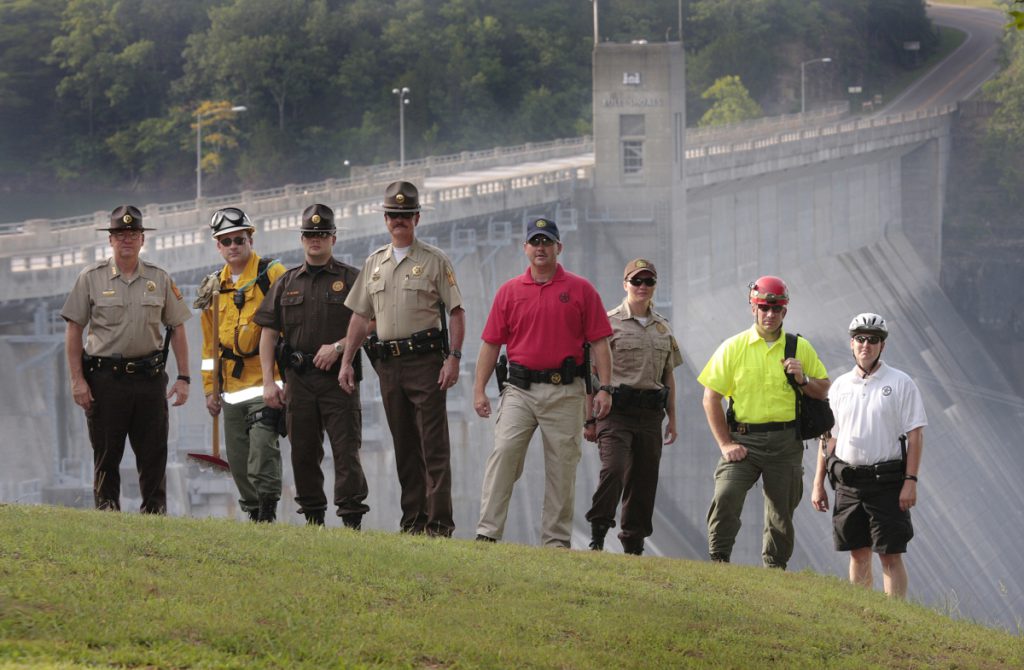 "It's all about people skills," said Arkansas State Parks Operations Manager Jon Brown. "If you have a law enforcement officer who is highly trained, they will react appropriately. Normally a certification for a law enforcement officer in the Arkansas is 16 hours of training every year. We do 40. And the reason is that it's so valuable that they have an exceptional understanding of what they're doing so they can best protect the citizens who visit our parks."
There are 90 law enforcement professionals who work in the 52 Arkansas State Parks. Their duties are various and remarkably wide ranging. In addition to many other duties, Rangers responsibilities include patrolling areas of the park such as trails, marinas, camp grounds, facilities, parking lots and other resources that are entrusted to Arkansas State Parks to protect. Also, they perform search and rescue operations when needed as well as respond to medical emergencies.
"We have over 8 million visitors to our parks every year, so take into account the intensity of that," said Spann.  "Considering the variety and diversity of the visitors, our Rangers have to be very prepared and ready to adapt to continuous change in cultures, language and the way people experience our parks. And remember, those guests are coming to our parks to have a good time. Our goals is to have them enjoy a unique experience and make a memory so we want to always facilitate that as much as we can."