Greetings from Crater of Diamonds State Park! We have all seen changes this year due to COVID-19, and many of us are still adjusting. Guidelines and restrictions are detailed on our website at CraterofDiamondsStatePark.com have been put in place to help protect our visitors and staff. With the many disruptions we have faced this year, however, it can be comforting to know that some things haven't changed much.
The Crater of Diamonds remains the only place in the country where anyone can search for diamonds in their original source. A volcanic pipe erupted here around 100 million years ago, carrying diamonds from deep underground.
Diamonds are still found the same ways they have been for decades. Some park visitors closely search the ground for diamonds, like looking for a dropped earring or coin. Most larger diamonds at the park are discovered this way. They are shiny and often found on the surface the first sunny day after a good rain.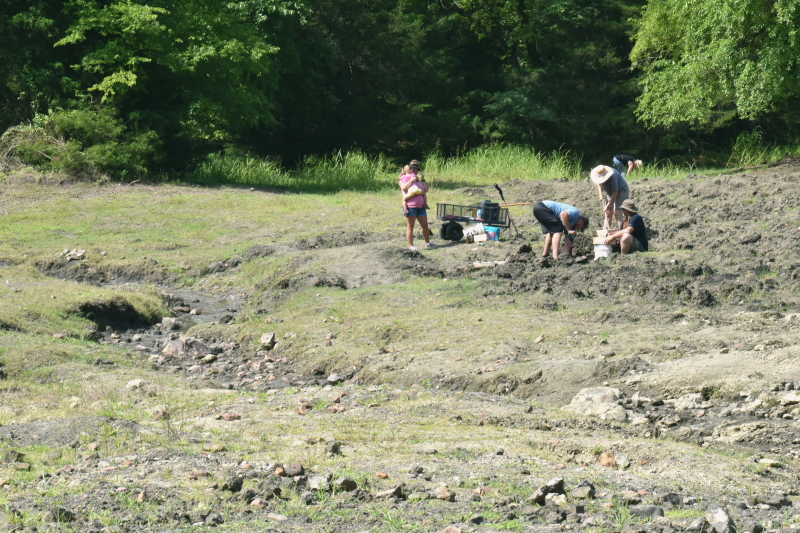 Other guests bring mining equipment to dig and sift for diamonds. Tools vary widely; we see everything from small garden trowels and kitchen colanders to long shovels, buckets, and stacks of screens. Graduated sifting screens sort gravel, making diamonds easier to find. Sifting uncovers about two-thirds of all diamonds registered at the park. Visitors can wet sift or dry sift, depending on the weather and how much work they want to do on vacation.
Visitors can also still take rocks and minerals home from the park. Most people collect souvenir stones from the search area, but a few take their sifted gravel home in hopes of finding diamonds they overlooked while here. Park regulations allow each guest to take up to five gallons of sifted gravel home each day. Dirt cannot be removed. Many diamonds registered at the park are found at home in sifted gravel!
In addition to diamond searching, there continue to be many other ways to enjoy Crater of Diamonds State Park. Visitors can plan an extended stay in the park's campground, which features 47 campsites with water, electricity, and tent pads, and five tent sites with water only. Campers can check availability and reserve campsites for an upcoming visit on the park's website.
The park's three trails also remain open for anyone looking for a fun afternoon exploring the outdoors. The Little Missouri River Trail winds from the campground to a scenic overlook of the Little Missouri River. Half of the looping, 1.2-mile path is paved and barrier-free, making it the longest wheelchair-accessible trail in Southwest Arkansas.
The Wildlife Observation Blind Trail is a quarter-mile graveled trail near the park entrance. It leads to a wildlife observation blind, where visitors can sit quietly and watch for whitetail deer, armadillos, squirrels, and numerous bird species native to this part of the state.
Prospector Trail is a 1.2-mile graveled path accessible from the diamond search area. It encircles the northwest, non-diamond-bearing portion of the volcanic pipe and offers a first-hand view of unique geological features. Paid entry to the search area is required to access this trail.
Although a whole lot has changed this year, our mission remains the same. Park staff are working hard to provide a safe and meaningful experience for all visitors. The Crater of Diamonds continues to be a great place to chase dreams while enjoying the outdoors. We hope you'll stay safe and plan to visit us soon!
Search Area Last Plowed: June 19
Most Recent Significant Rain: August 13
August 9 – Troy McDuffie, Reserve, LA, 8 pt. white, 0.3 pt. white; Brian & Venus Hill, Murfreesboro, AR, 6 pt. white; Julie Arevalo, Meridian, ID, 15 pt. white
August 11 – Nathaniel Paigen, Oregon, IL, 5 pt. white
August 12 – Cory & Deisy Willits, Fayetteville, AR, 2 pt. white; Donald Hopkins, St. Louis, MO, 14 pt. brown