Crater of Diamonds State Park Facilities
Pavilion
The pavilion with restrooms is available for rent at $95.00 per day. The pavilion is 30x50 ft with heat and air.  It includes a counter top, sink, refrigerator, and microwave. There are picnic tables that you can rearrange for your activity.
The rental fee period per day is 8:00 a.m. to 10:00 p.m.
The per use period is 8:00 a.m. to 2:00 p.m. or 4:00 p.m. to 10:00 p.m.
$25 clean-up deposit is also required.
An additional fee of $20 will be required for groups of over 50 persons.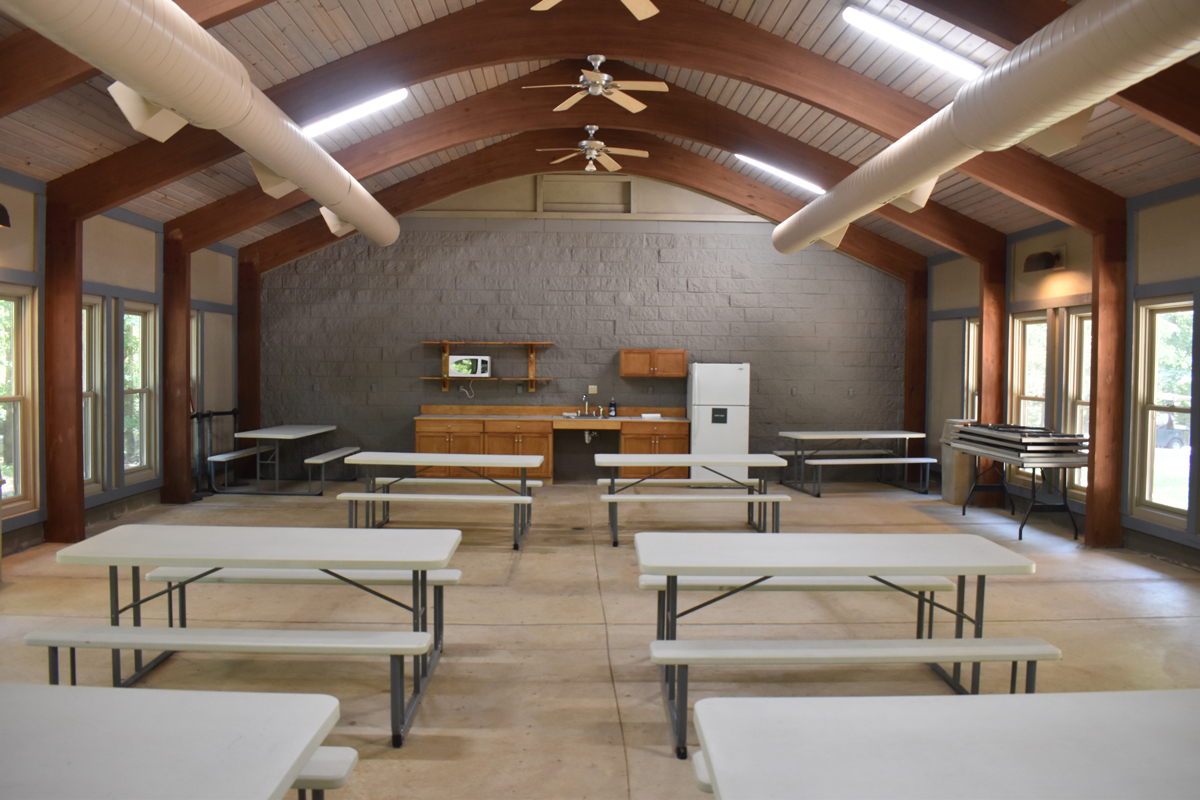 Size
Number
Rate
Max Occupancy
Other Information
Standard
1

$95.00 per day

$70.00 per use

$40.00 per hour

 
-Accessibility:Yes
-Screened/Enclosed:Yes
-Climate Controlled