Crater of Diamonds State Park Facilities
Diamond Springs Water Park
The perfect place to take a break at the Crater of Diamonds is the park's mining-themed aquatic playground. Relax in the cool waters of this 4,166-square-foot wading pool featuring spray geysers, sprayers, water jets, animated waterspouts, cascades, two water slides, and waterfall hideaways. A spacious deck with pool furniture surrounds the pool.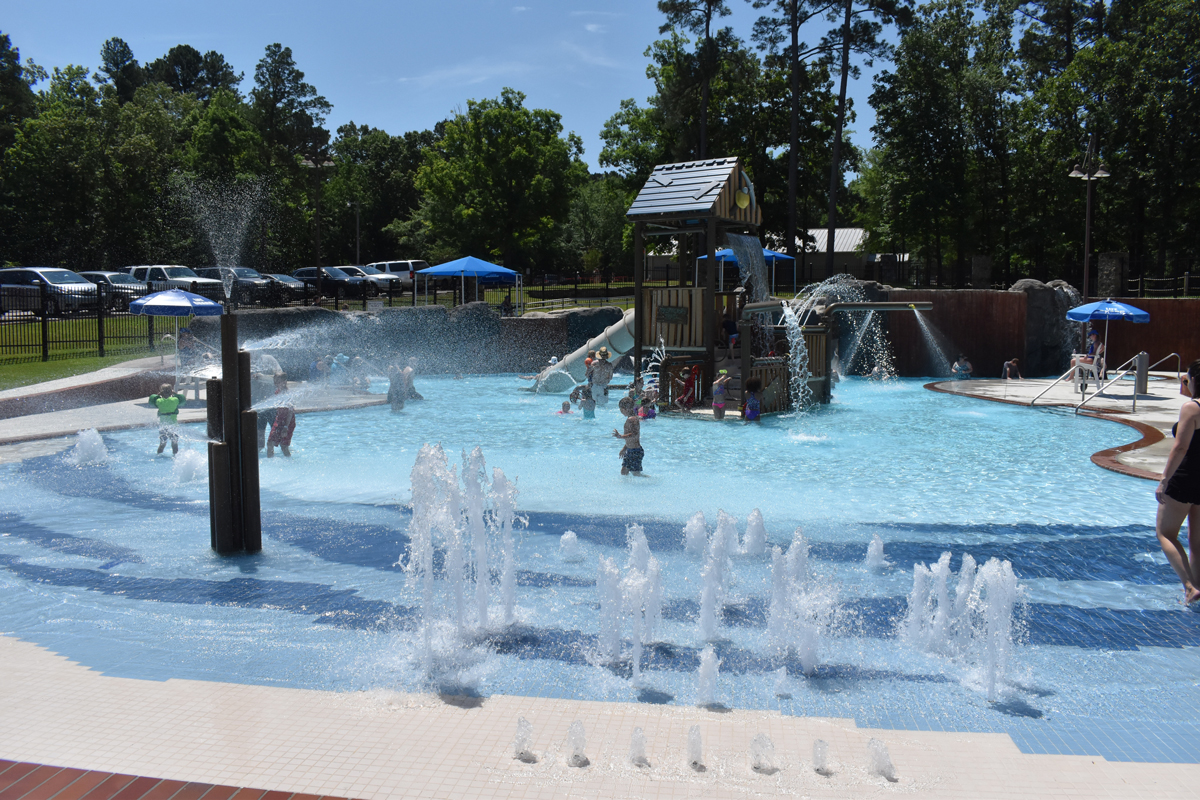 Diamond Springs Water Park Hours
Jul 5 - Aug 9       Wed - Sun       12 p.m. - 6 p.m.
Aug 10 - Sep 7   Sat - Sun          12 p.m. - 6 p.m.
Admission Fees
42 inches and up             $10.00
Under 42 inches               $6.00
Children under 2 years*   FREE
Chaperone (Non-water)     2.00
Family Season Pass**        $185.00
PRICES ARE SUBJECT TO CHANGE JANUARY 1ST OF EACH YEAR

*Limited to three children per paying adult. Non-swimmers entering the water park are required to purchase a $2 non-water wrist ticket.
**Children ages 10 and under must be accompanied by an adult age 18 or older.