Crater of Diamonds State Park Facilities
Diamond Springs Water Park
The perfect place to take a break at the Crater of Diamonds is the park's mining-themed aquatic playground. Relax in the cool waters of this 4,166-square-foot wading pool featuring spray geysers, sprayers, water jets, animated waterspouts, cascades, two water slides, and waterfall hideaways. A spacious deck with pool furniture surrounds the pool.
The water park may be rented for private pool parties between 6:00 PM and 8:00 PM after normal operating hours (no rental after dark). The park will furnish lifeguards. Rental time is for a total of two hours at $150, and $4.50 per swimmer for groups over 25 persons.  
To receive a refund in the event of a cancellation, you must contact the park at least seven days in advance of the scheduled event's date. Contact the park for more information on group rentals.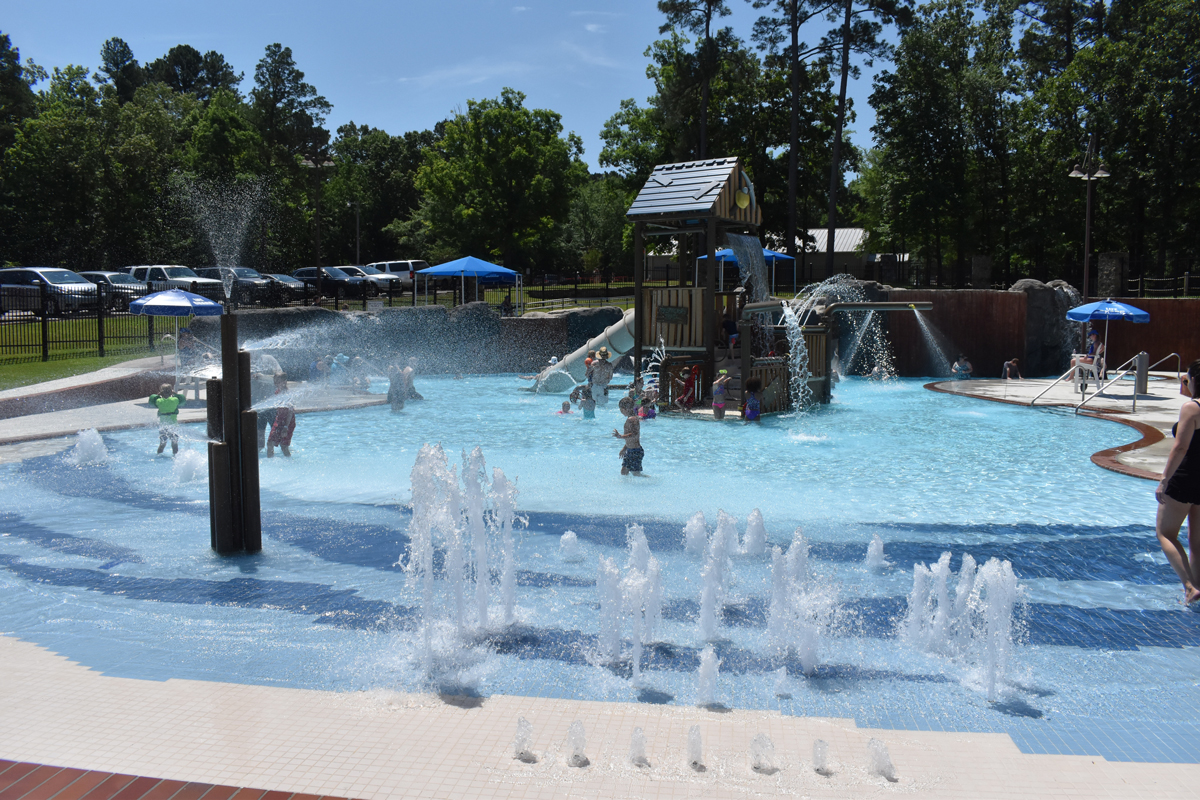 Diamond Springs Water Park Hours
Memorial Day Weekend through Labor Day Weekend
May 26 – Aug. 12       Sun. – Sat.     11 a.m. – 5 p.m.
Aug. 13 – Aug. 17      Mon. – Fri.     CLOSED
Aug. 18 - Aug. 19       Fri. & Sat.      11 a.m. – 5 p.m.
Aug. 20 – Aug. 24      Mon. – Fri.     CLOSED
Aug. 25 - Aug. 26       Fri. & Sat.      11 a.m. – 5 p.m.
Aug. 27 – Aug. 31      Mon. – Fri.     CLOSED
Sept. 1 - Sept. 3  Sat. -  Mon.     11 a.m. - 5 p.m.
Admission Fees
42 inches and up             $10.00
Under 42 inches               $6.00
Children under 2 years*   FREE
Chaperone (Non-water)     2.00
20 Admission Pass           $170.00
Family Season Pass**        $185.00
PRICES ARE SUBJECT TO CHANGE JANUARY 1ST OF EACH YEAR

*Limited to three children per paying adult. Non-swimmers entering the water park are required to purchase a $2 non-water wrist ticket.
**Children ages 10 and under must be accompanied by an adult age 18 or older.