Interpreters, like most educators, know what it is like to operate on a shoe string budget – utilizing the resources at hand (leaves, seeds, and scenic vistas) and re-utilizing everyday materials (popsicle sticks, material scraps, and my favorite – peanut butter jars). There is something gratifying about not needing all the bells and whistles to highlight the significance of a place as special as Devil's Den State Park.  However, when the tidbits of ideas, pictures, outlines, and contacts are all taken away, you realize how much time and research has gone into making the history of your park come to life.
On December 20, the interpreters' office at Devil's Den State Park was broken into. The perpetrators stole a range of items from our computers that stored things from contact information to pictures to amphitheater programs as well as personal effects like backpacks and hats and program materials like animal skins and binoculars. The saddest part about the loss is not the personal violation one feels when being broken into, but that those items were to help our visitors' experience the park. These were the tangible items and thoughts that we had accumulated through the years to help tell the unique history of the park.
Although the loss was hard to accept as we walked around in a cloud of disbelief making a list of all the items gone from our repertoire, I am appeased to realize that the story of the park is still here! There was nothing in the office as precious as the materials found throughout the park. I look to the challenge of the days to come as a fresh start, a reason to get out taking photos around the park, a chance to brainstorm ideas, and revamp programs. If my programs were in a rut, they have just been given a fresh start! It will take time to rebuild our interpretive programs, but at least I have a good foundation and a great team to work with. This is a learning experience that has reconnected me to the resources outside my office and the fundamental things that no one can take from you – your ideas, knowledge, and Elmer's glue (just try it!).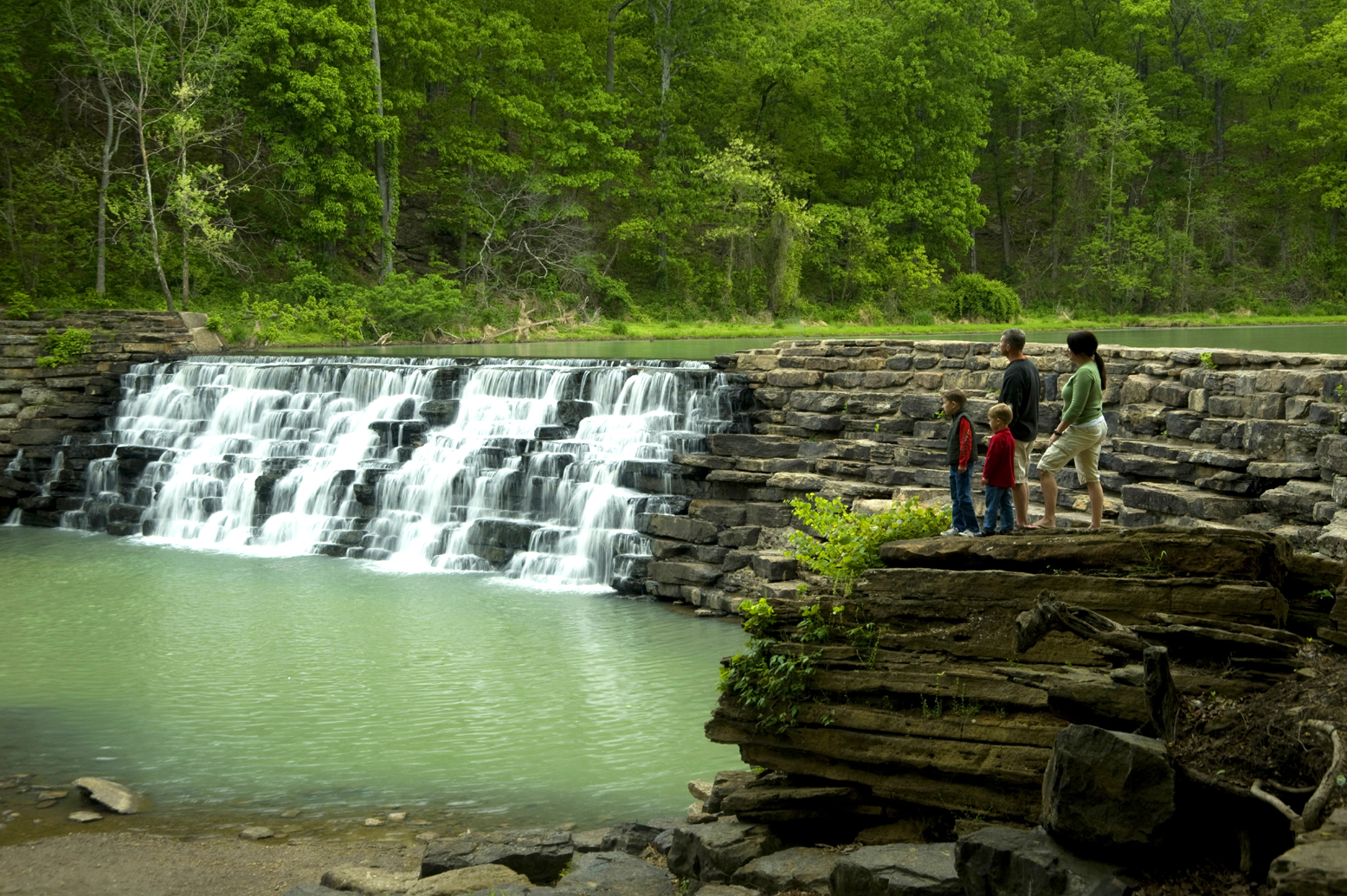 Please consider sharing your program ideas with me! What would you like to do on a visit to Devil's Den State Park?
The civilized man has built a coach, but has lost the use of his feet. –  Ralph Waldo Emerson
Interpreter Spurlock is determined to keep walking! Join her on one of her many fascinating, guided hikes through Devil's Den State Park.