Volunteer Days at the Ozark Folk Center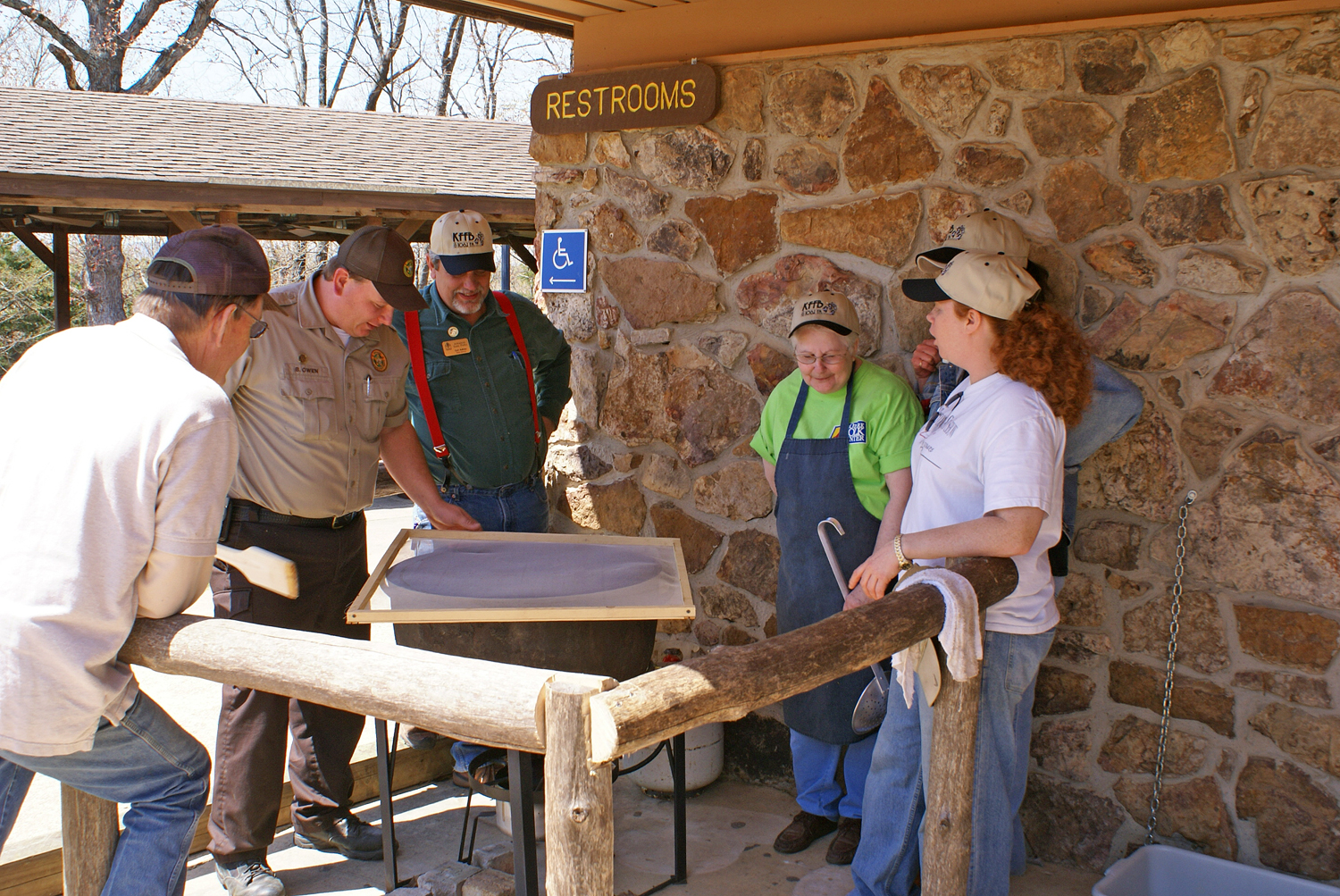 The Ozarks is a unique and special place. Well-known for their beauty, these hills are also known for being challenging to live in or travel through. The weather here is a drama queen, tempestuous thundering tantrums one hour – sunshine and flowers the next.
In many ways living in the Ozarks is a balancing act. The abundant water in lakes, streams and falling rain is balanced by muddy, destructive flooding waters. The wild foods, natural fruits, nuts, greens and berries growing with wild abandon are counter-weighted by the challenges of trucking food-stuffs in to hill country supermarkets.
One thing about the Ozarks that has no downside is the people. On the whole, whether native to this land or drawn to it, the people who live in the Ozark Mountains are self-sufficient, creative and caring.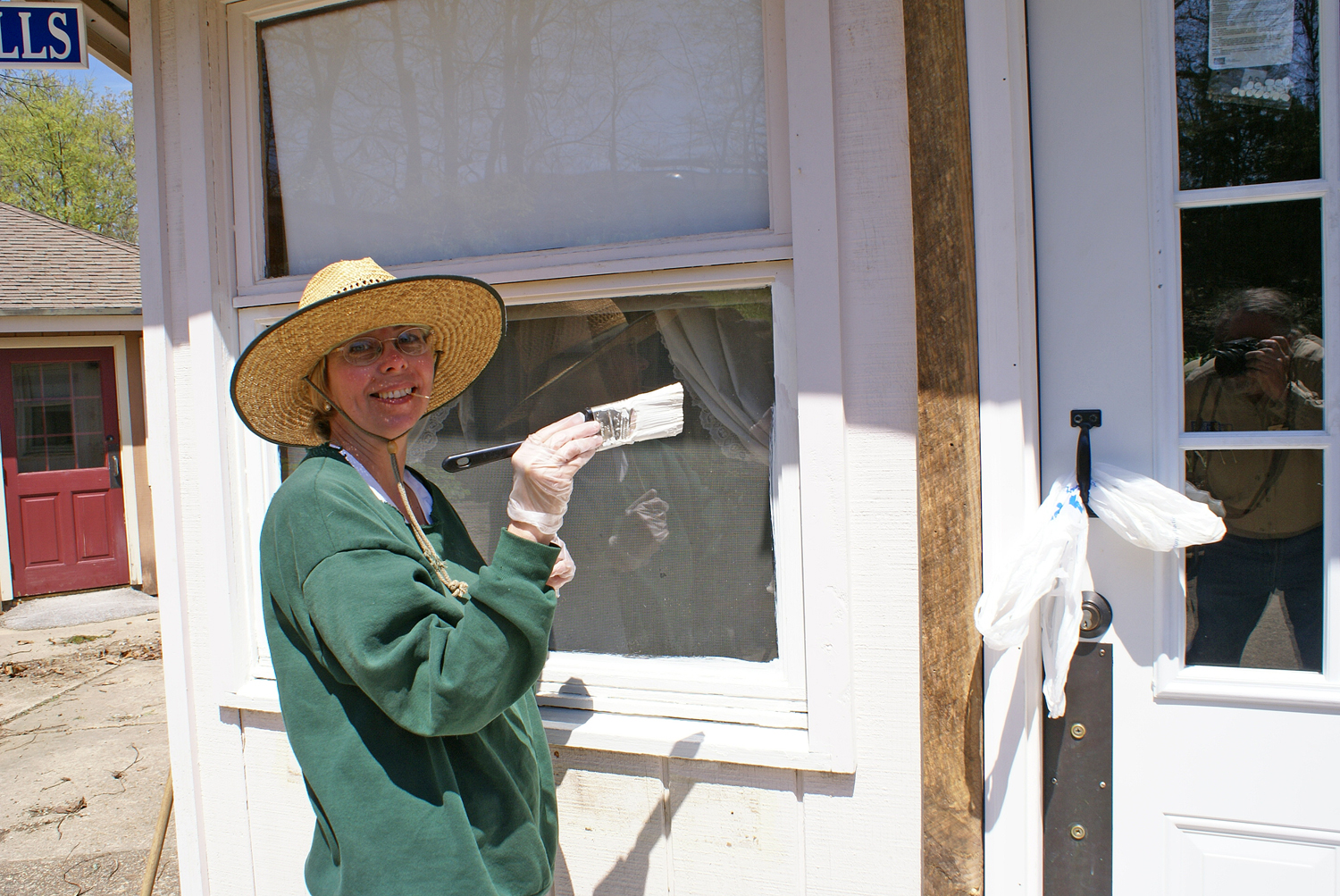 Perhaps because there are relatively few people, everyone is appreciated for their qualities. Now, that doesn't mean that everybody likes each other or that gossip isn't the town's main entertainment, but it does mean that whether you like your neighbor or not, you'll still go help him raise his barn and bring food to the potluck.
The Ozark Folk Center is an Arkansas State Park that was founded to celebrate and preserve this unique spirit. Where other parks have acres of natural beauty, we have uniquely creative people willing to share their music and crafts. A seasonal park, we don't officially open until April 16. Starting about mid-March though, we get lots of calls. People are starting to stir in the hills. People want to get out and see people.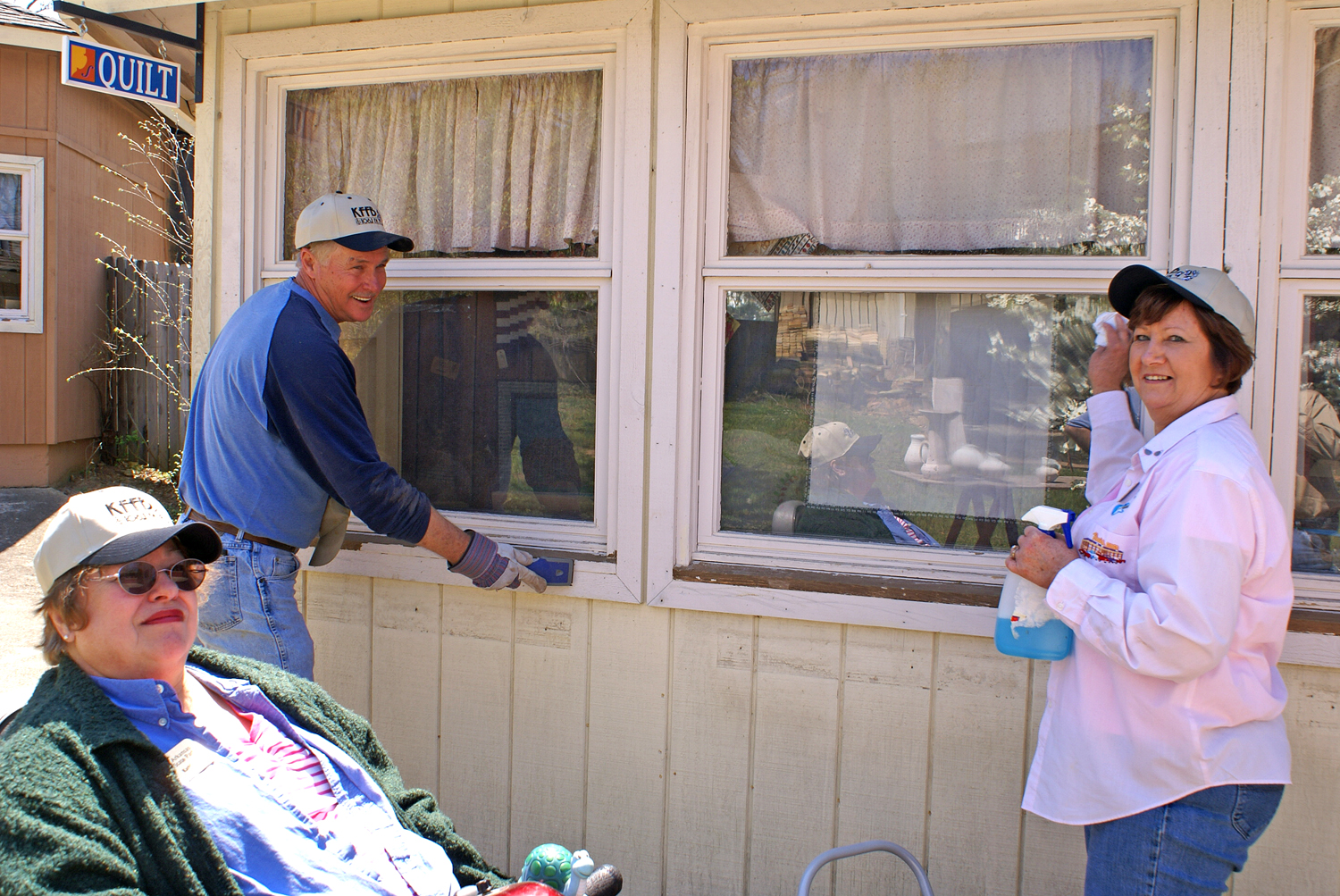 Bringing together the barn-raising spirit, spring fever and the spring cleaning urge, we started Volunteer Days at the Ozark Folk Center Craft Village in 2008. This year's days are April 13 and 14. We invite the public from far and wide to come help us put the finishing touch on our park before we open. We've had folks from Colorado, Maryland, Oregon and Louisiana chipping in to scrub walls, paint window and weed gardens right next to the neighbors from down the street.
Some of the projects are planned, like scrubbing the outside of every window in the village, hanging the pictures in the Administration hallway or planting the garden around the Shannon Cabin. Others take stock of volunteer's strengths like painting shop signs or rebuilding cabin doors. Some volunteers run drinks, tools and messages to other helpers. Musicians who want to practice and warm up their acts after the long winter can perform on the outdoor stage and add energy to the event.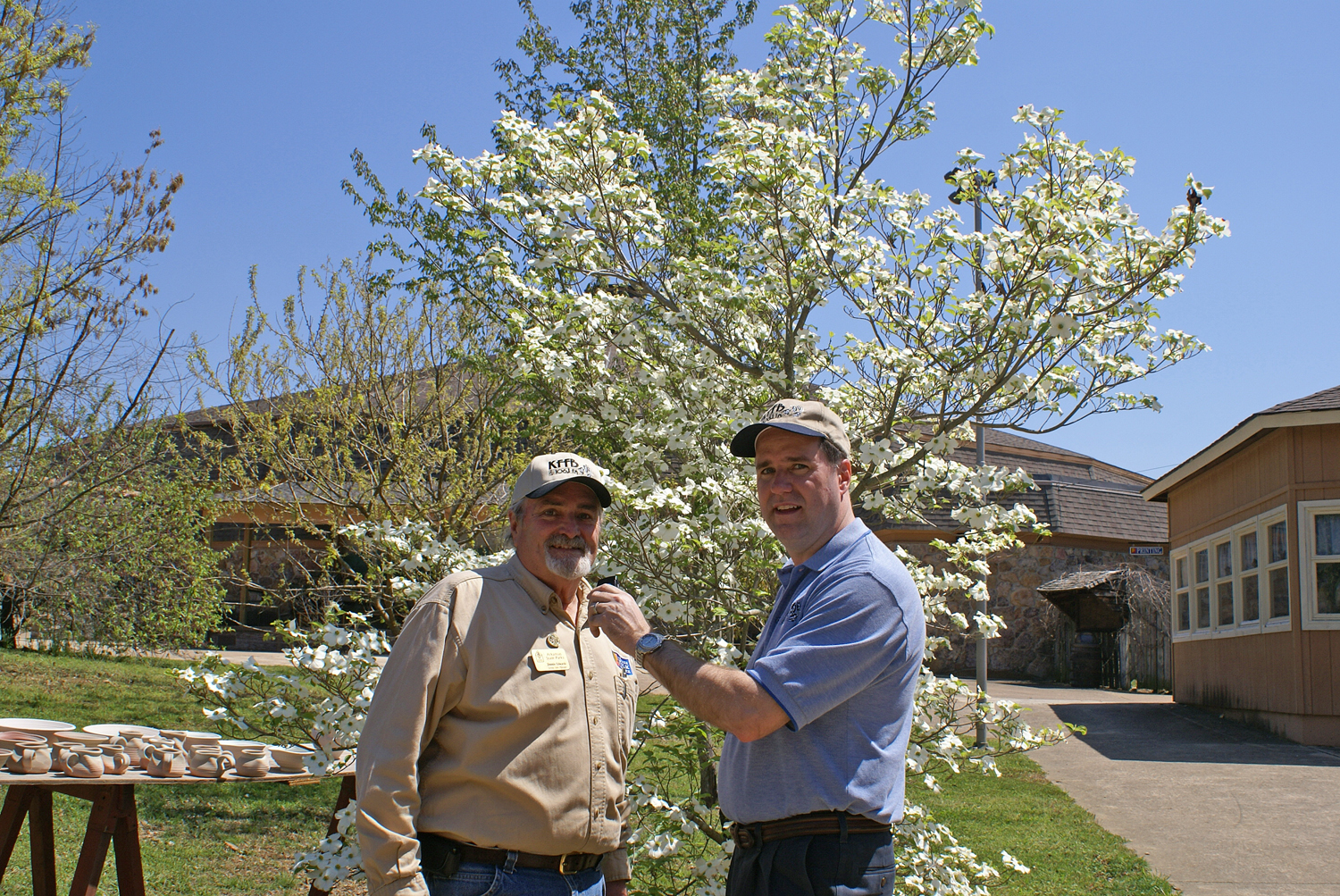 The whole community gets involved in the volunteer cleanup days. Local radio station KFFB has done a remote live broadcast from the event for the last two years and fed the volunteers pizza and soda pop for lunch. In 2009 it seemed like everyone was thanking KFFB's Bob Connell for his great program during that winter's ice storm. He kept his station on the air and connecting people during the storm that devastated the areas forests and left many people without electricity for weeks. This year, Centennial Bank is providing lunch on the 13th and of course, people bring cookies, salads and other treats for potluck. There's always more food than people, so if you're thinking of driving up to Mountain View for the event, don't worry about bringing food with you.
The Ozark Folk Center isn't open during this event, we open officially April 16th. So if you're looking for top quality music shows and crafters taking the time to demonstrate their crafts, wait a few more days. But if you want to come be a part of the community spirit that the Center was founded to preserve and perpetuate, join us on April 13th and 14th for Volunteer Days.