Mount Magazine Reworks Amphitheater
There's something special about an amphitheater experience — the expansive sky, premium acoustics, the energy in the air. It's no wonder amphitheater events create unforgettable memories. They're made for that. On July 19th, the Arkansas Department of Parks and Tourism will hold a ribbon cutting at 6:30 p.m. to commemorate the opening of the new Cameron Bluff Amphitheater at Mount Magazine State Park.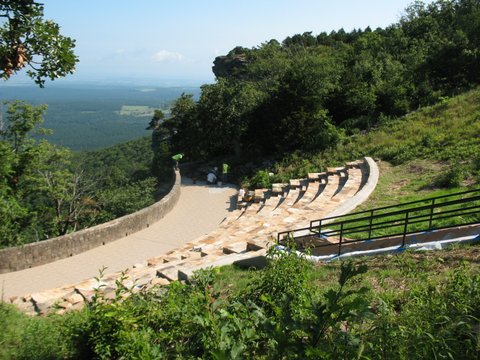 Originally constructed in 1939 by the Works Progress Administration in cooperation with the United States Forest Service, this amphitheater, along with a lodge made the mountaintop a popular destination. However, a 1971 fire destroyed the lodge and soon, visitors stopped making the trek up Mount Magazine. As time went on, much of amphitheater was greatly deteriorated by weathering.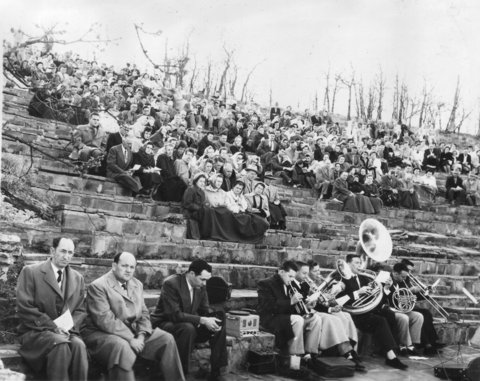 During the 1970s, crews from the Youth Conservation Corps used some of the loose stones in other projects around what is now Mount Magazine State Park. Most of the developed scenic overlooks were constructed by the Y.C.C.
Arkansas Act 884 of 1983 authorized Arkansas State Parks to establish Mount Magazine State Park. Arkansas State Parks entered into a partnership with the USDA Forest Service to develop the park in 1998. With careful consideration for the mountain's unique fauna, flora, and history, less than one percent of the 2,234 acres have been developed.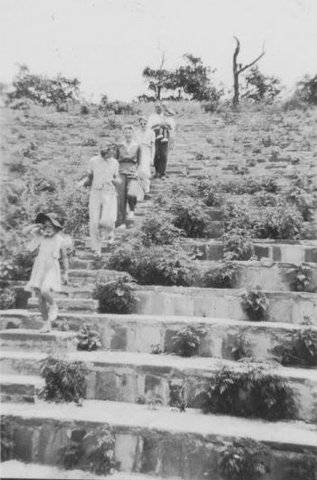 Gone, but not forgotten, public desire to have an amphitheater atop Arkansas's highest point at 2,753 feet, led to the renovation project. Only a few fragments of seating, and the retaining wall that supported the stage, remained intact. Reconstruction of the original amphitheater was not feasible, so designers came up with a new one.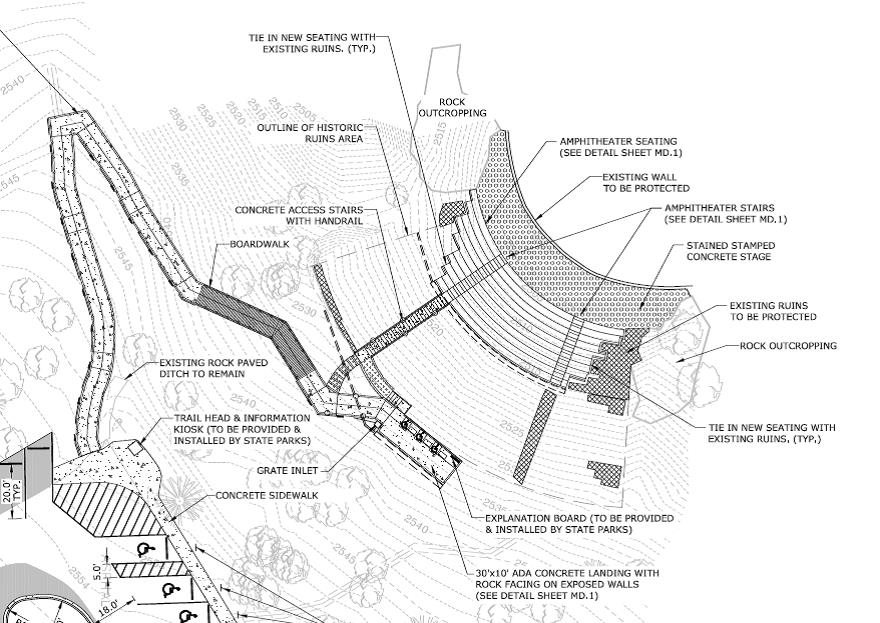 "Arkansas State Parks is very excited about the completion of this project that brings back to life a very significant historical site," said Arkansas State Parks Director Grady Spann. "The Cameron Bluff Amphitheater was crafted by hand and is a work of art. It is now restored to being used as it was initially intended, a special place with an incredible view which captures the essence of the natural beauty of Mount Magazine and the valley below. The completion of this project is significant to the history of Mount Magazine State Park and the guests who will come to enjoy it. I look forward seeing and hearing about the memories this unique site will create for so many visitors."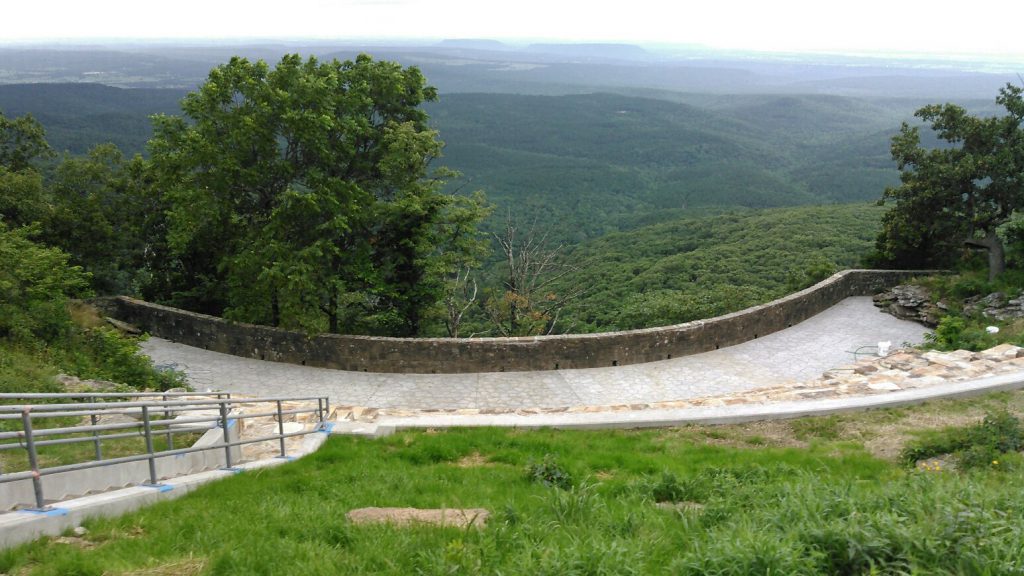 The new design includes parking, a walkway and an observation area to allow persons with limited mobility the opportunity to attend programs and enjoy the scenic vista.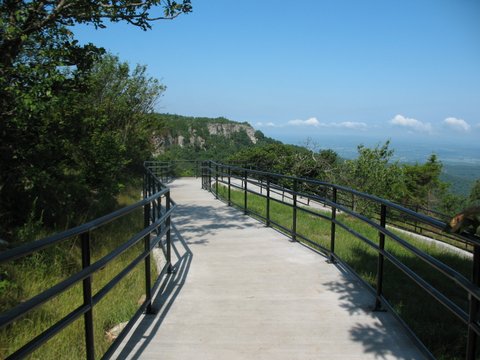 "I'm very pleased that we were able to re-use the historic amphitheater site," said Arkansas State Parks Manager of Planning and Development Randy Roberson. "Our planning & design team did an excellent job of balancing historic preservation needs with changes necessary to provide access to a diverse user group. I think our staff and visitors are going to love using this facility."
With seating for 300, the amphitheater is available for rental and can be used for a variety of occasions.
"I am excited for all opportunities the amphitheater will bring for the visitors to Mount Magazine State Park," said Mount Magazine State Park Superintendent Becky Bariola. "Cameron Bluff, with its breathtaking views, provides the perfect location for us to reconnect with the mountain's past through interpretive programs, concerts, weddings and social gatherings."