Mount Nebo Accommodations Photos
Mount Nebo State Park has 15 cabins and 34 campsites available to reserve year-round. Below are photos for the accommodations that can be reserved at Mount Nebo State Park. 
Mount Nebo Cabin 1
•    Max occupancy is 2
•    1 queen bed, 1 jacuzzi bath 
•    Woods view
•    Kitchen has a mini-fridge
•    Fireplace
•    Open back deck with outdoor seating
•    History Check: First cabin to be rented out by Arkansas State Parks!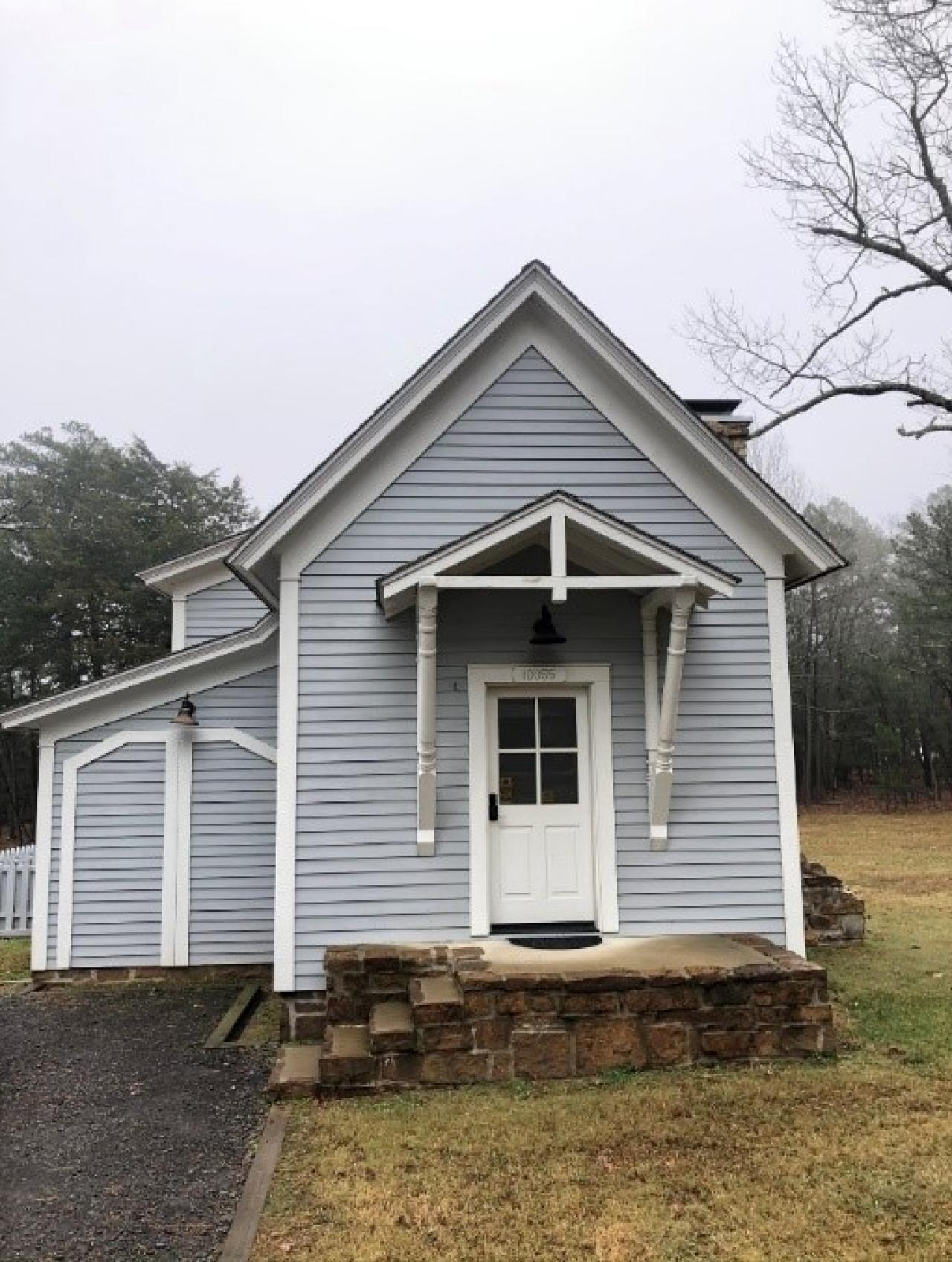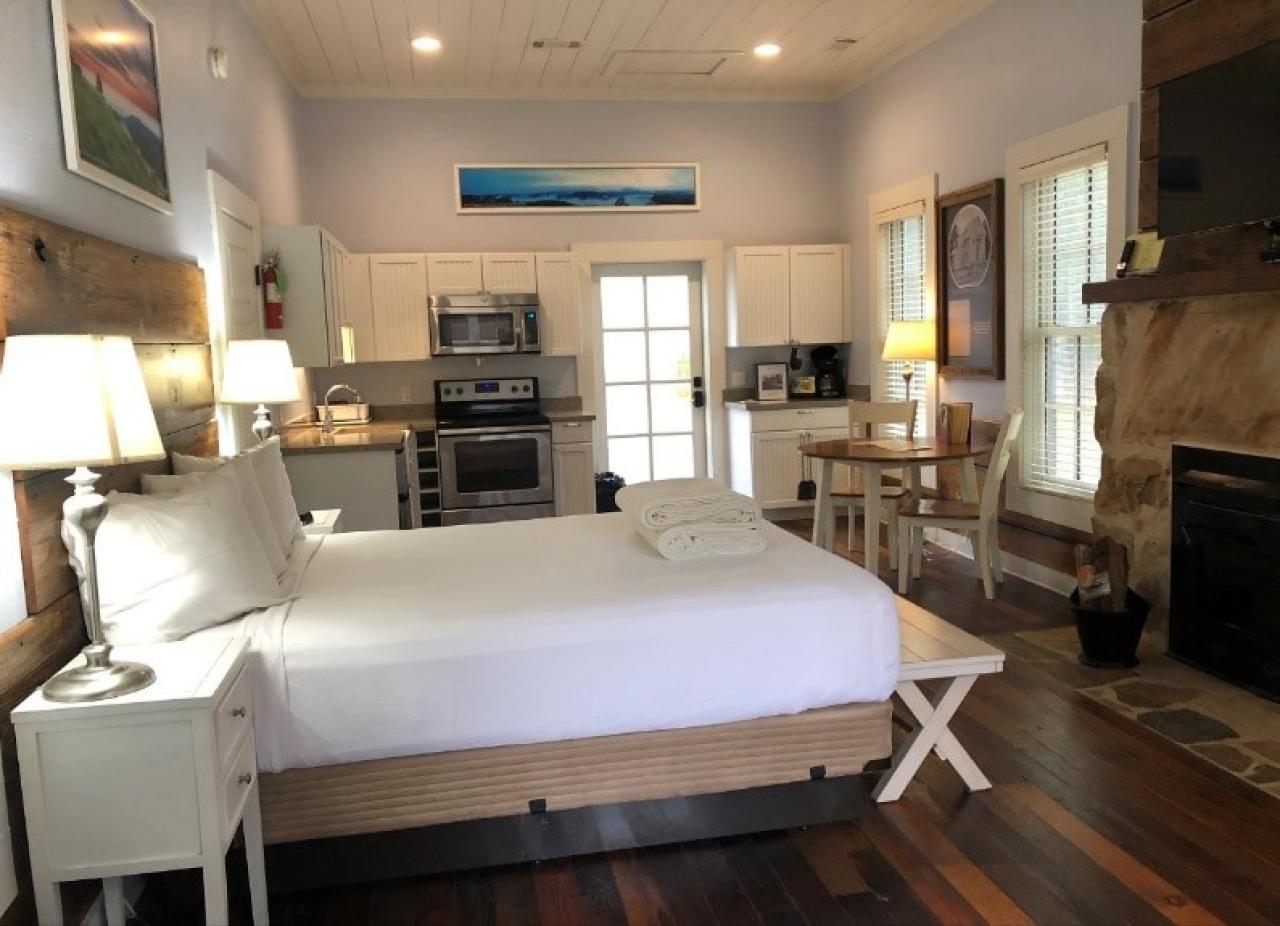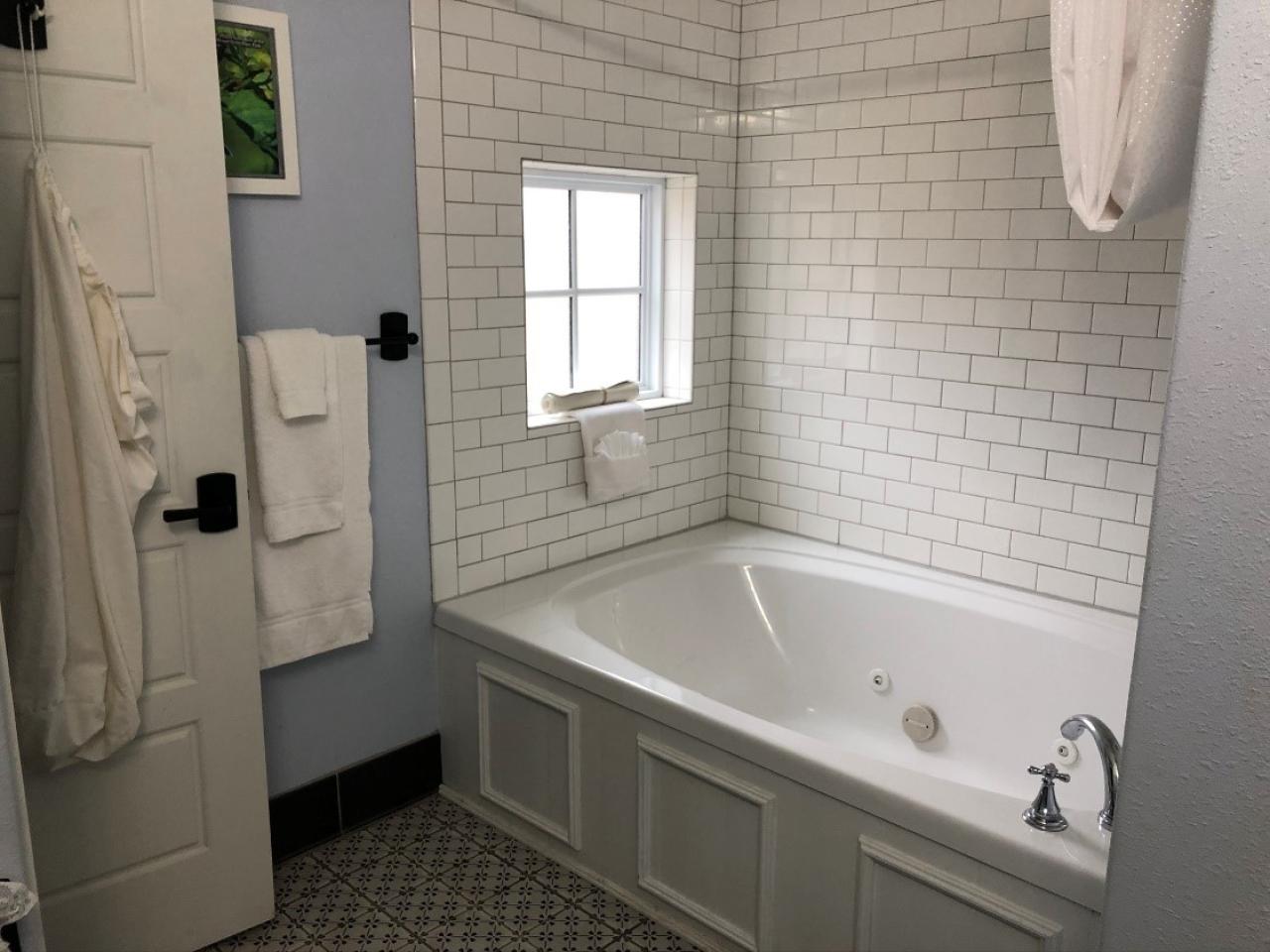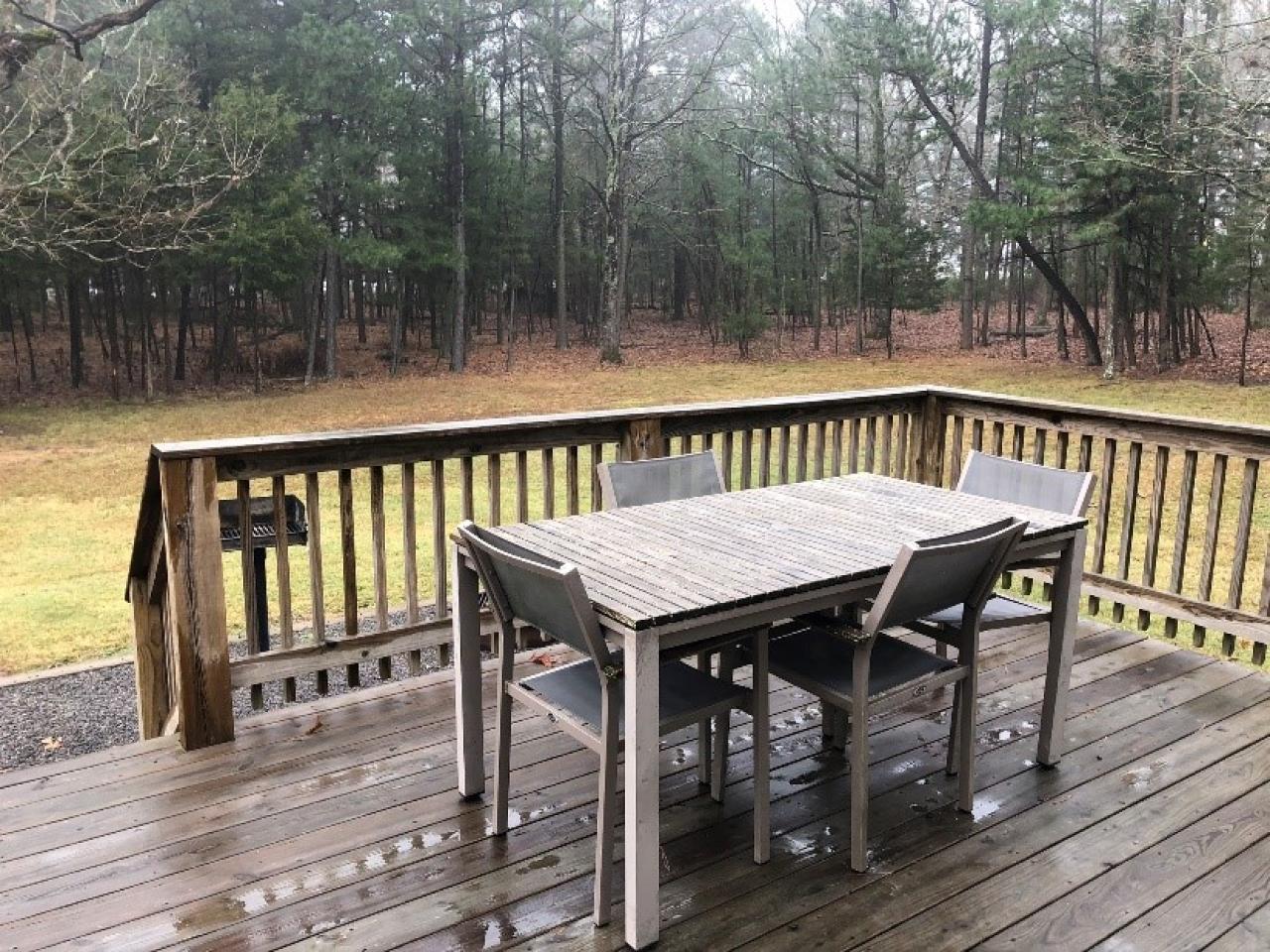 Mount Nebo Cabin 2
•    1 bedroom, 1 jacuzzi bath
•    Maximum occupancy is 4
•    Has a view
•    Fireplace
•    Outdoor seating with firepit
•    Rim Trail Access
•    Very popular cabin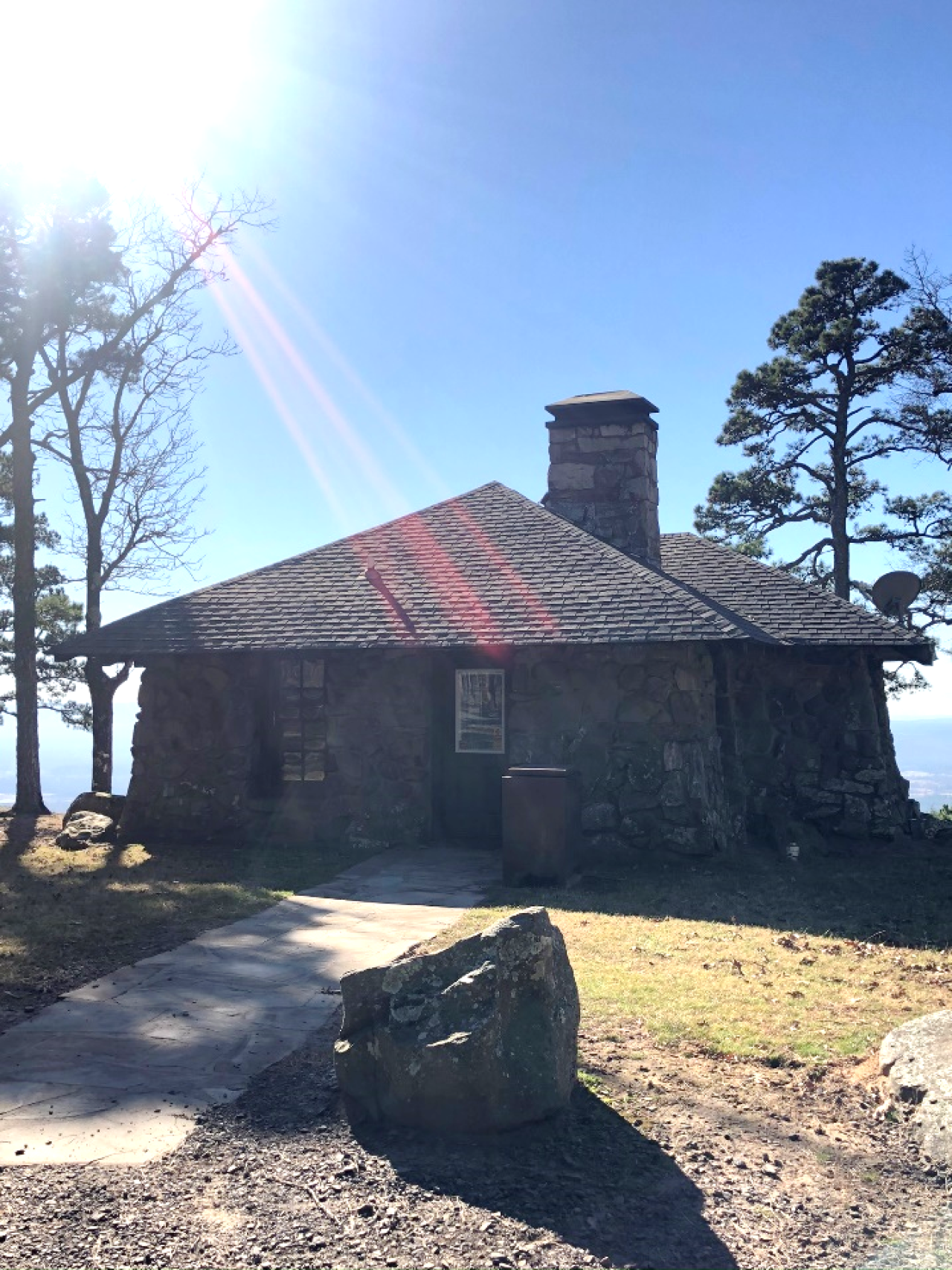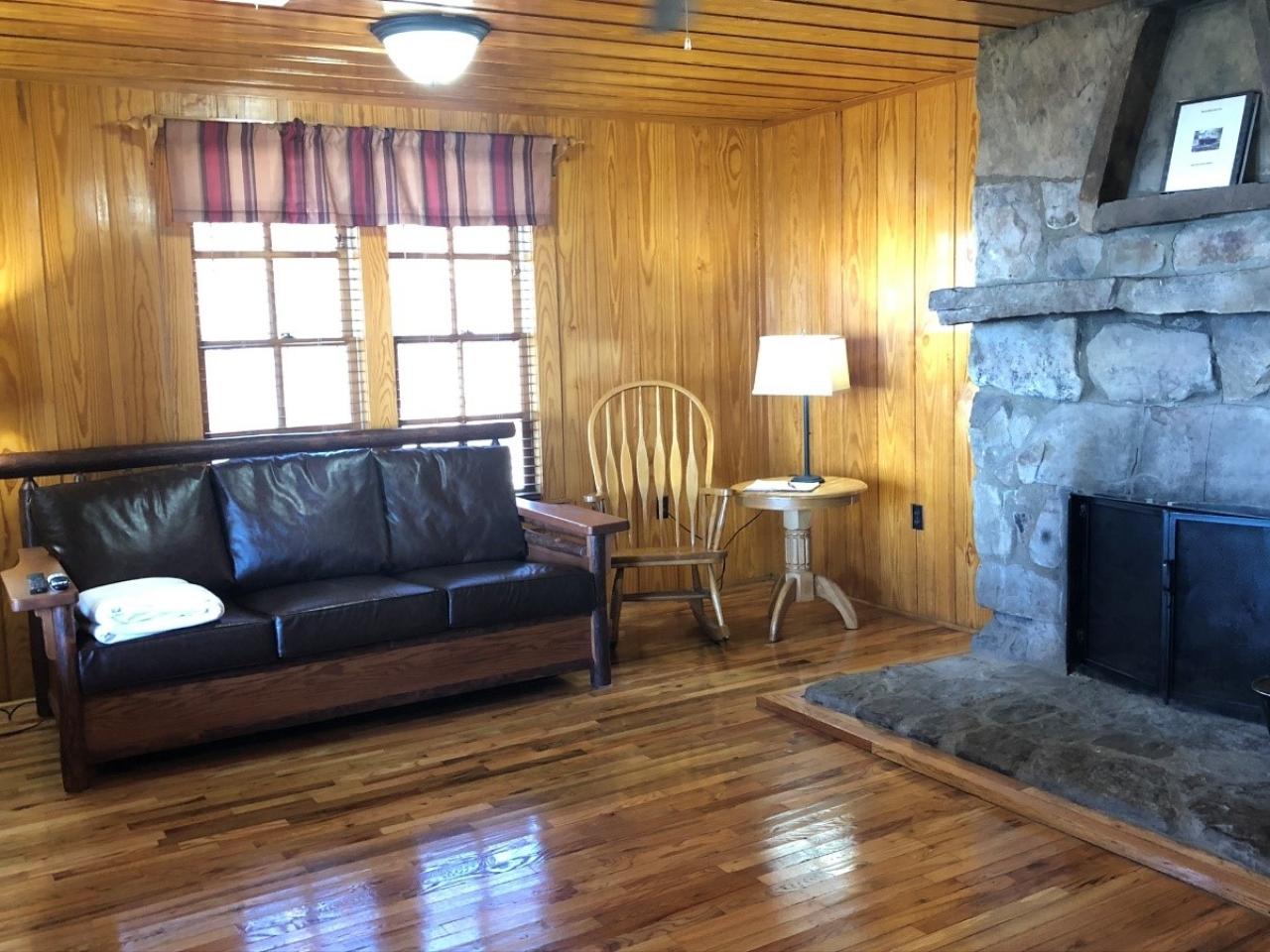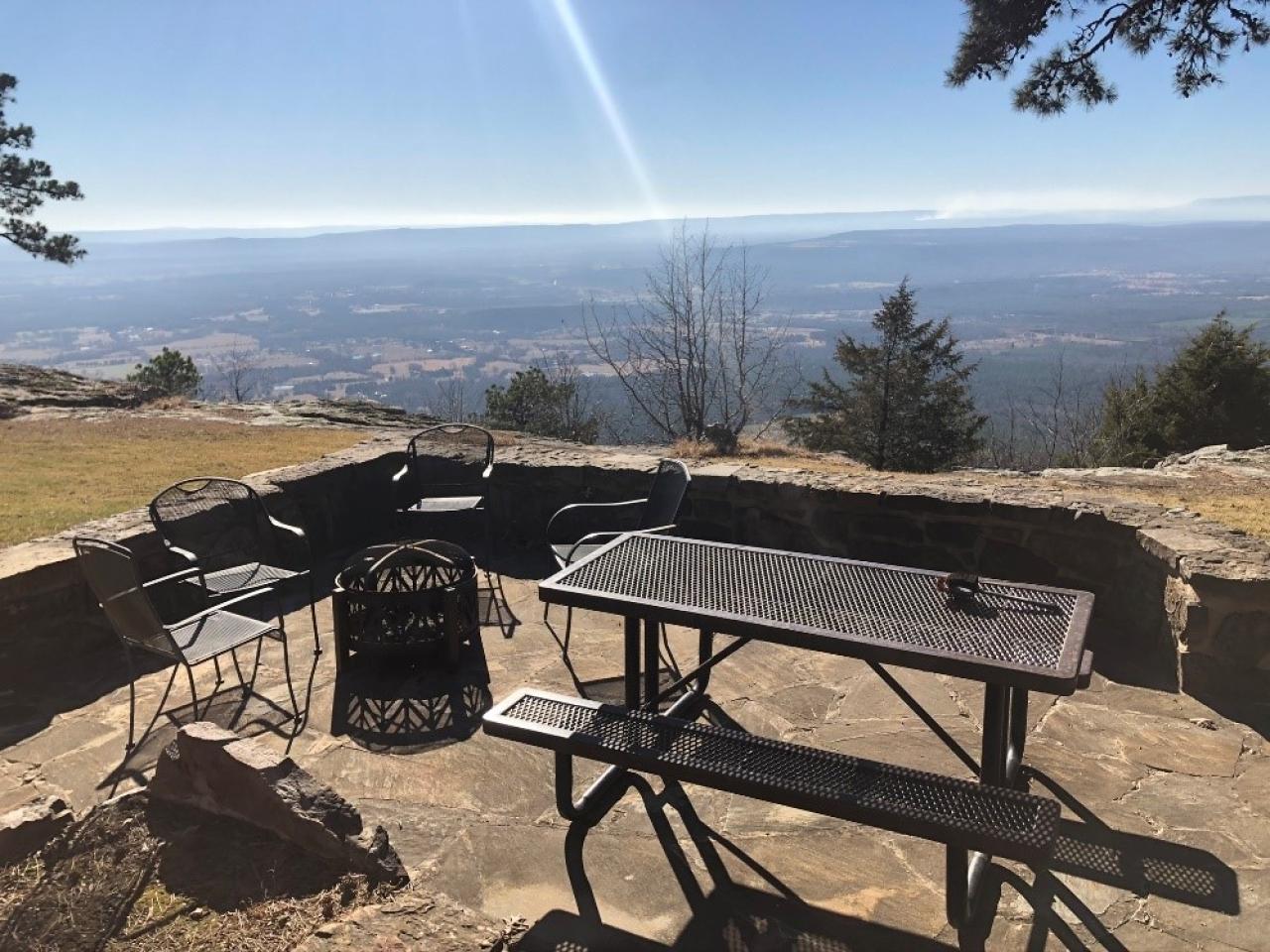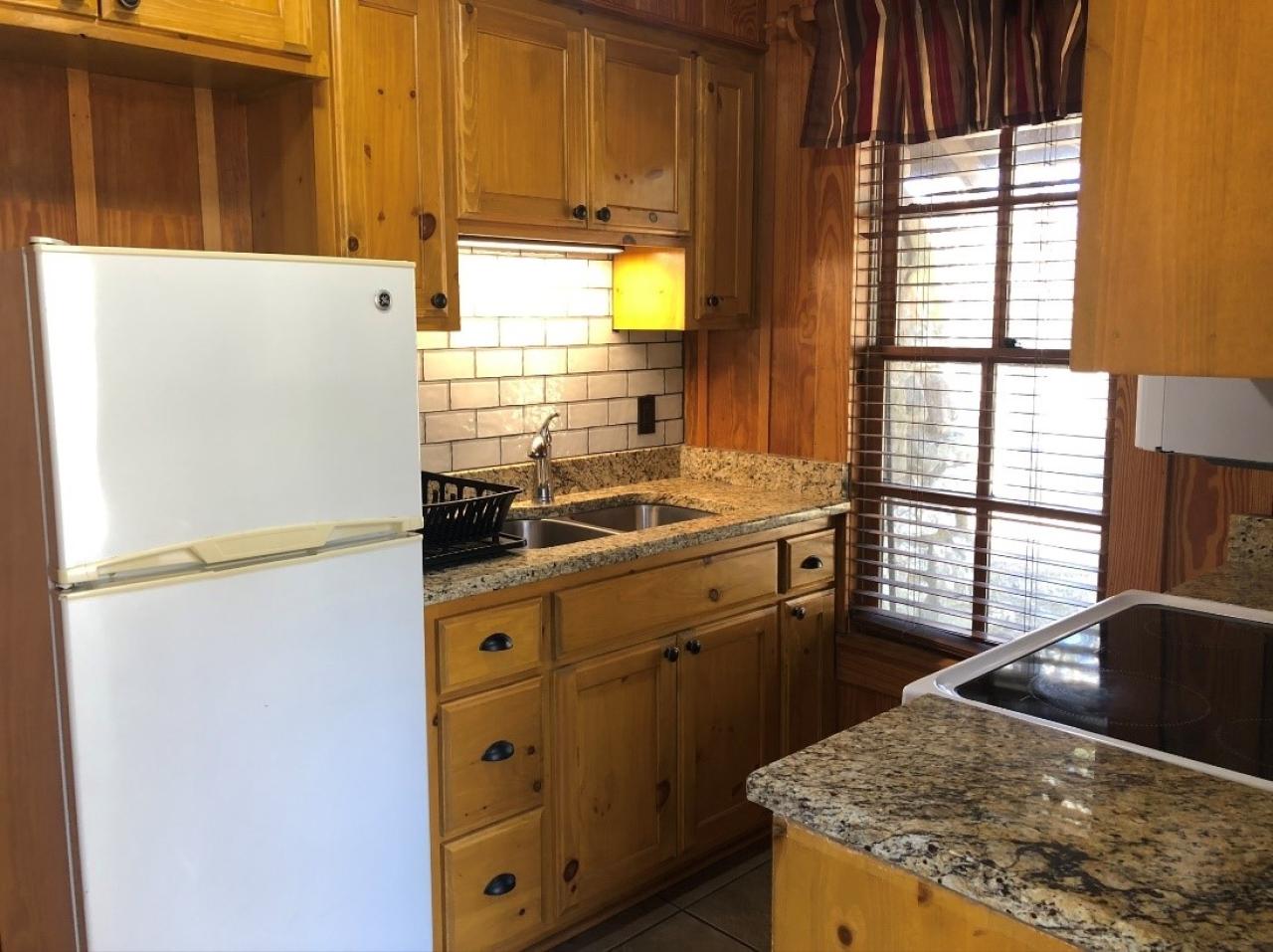 Mount Nebo Cabin 3
1 bedroom, 1 jacuzzi bath
Maximum occupancy is 4
Indoor and outdoor fireplace
Has a view
Very popular cabin
Rim Trail access 
Fully equipped kitchen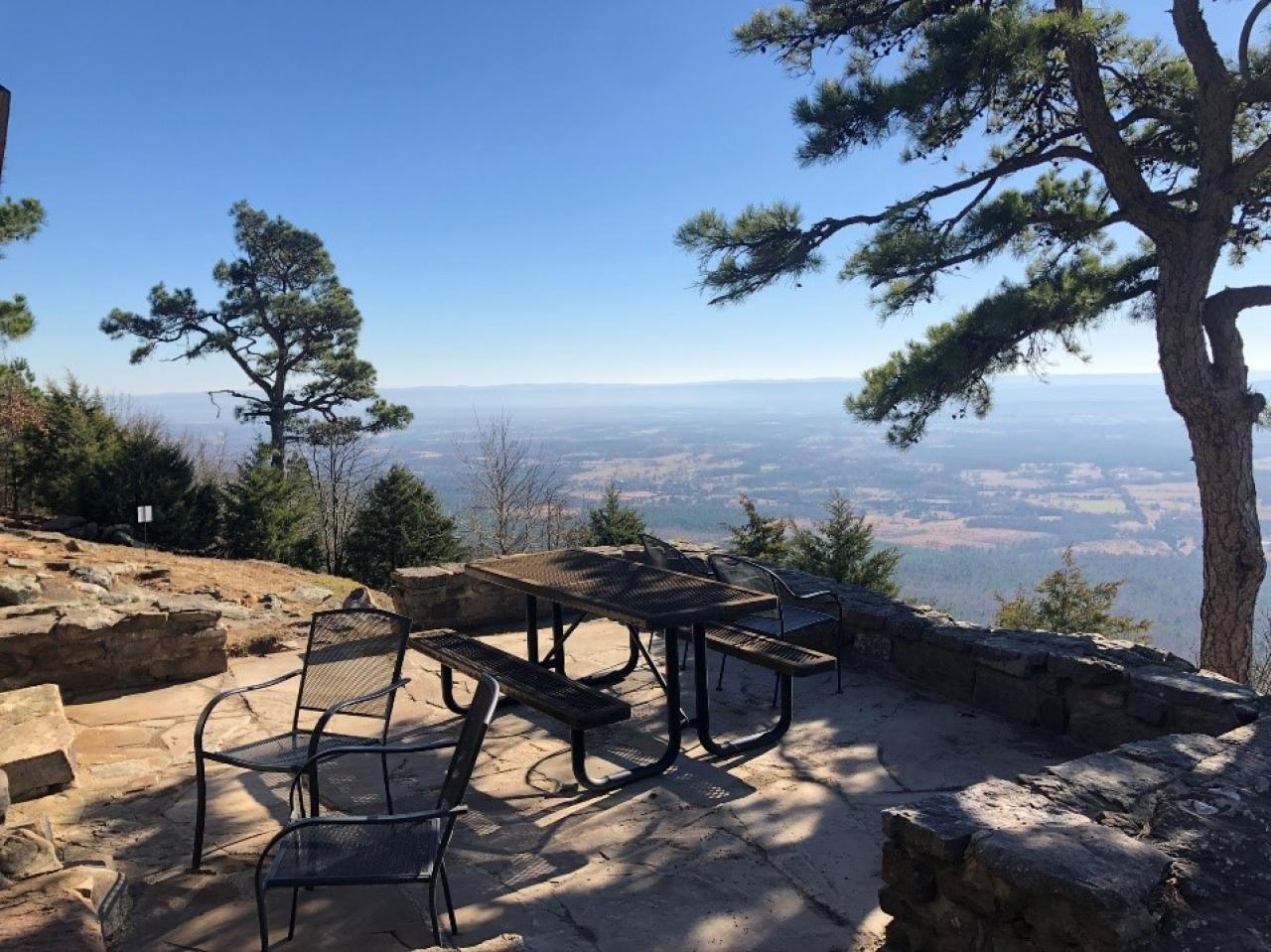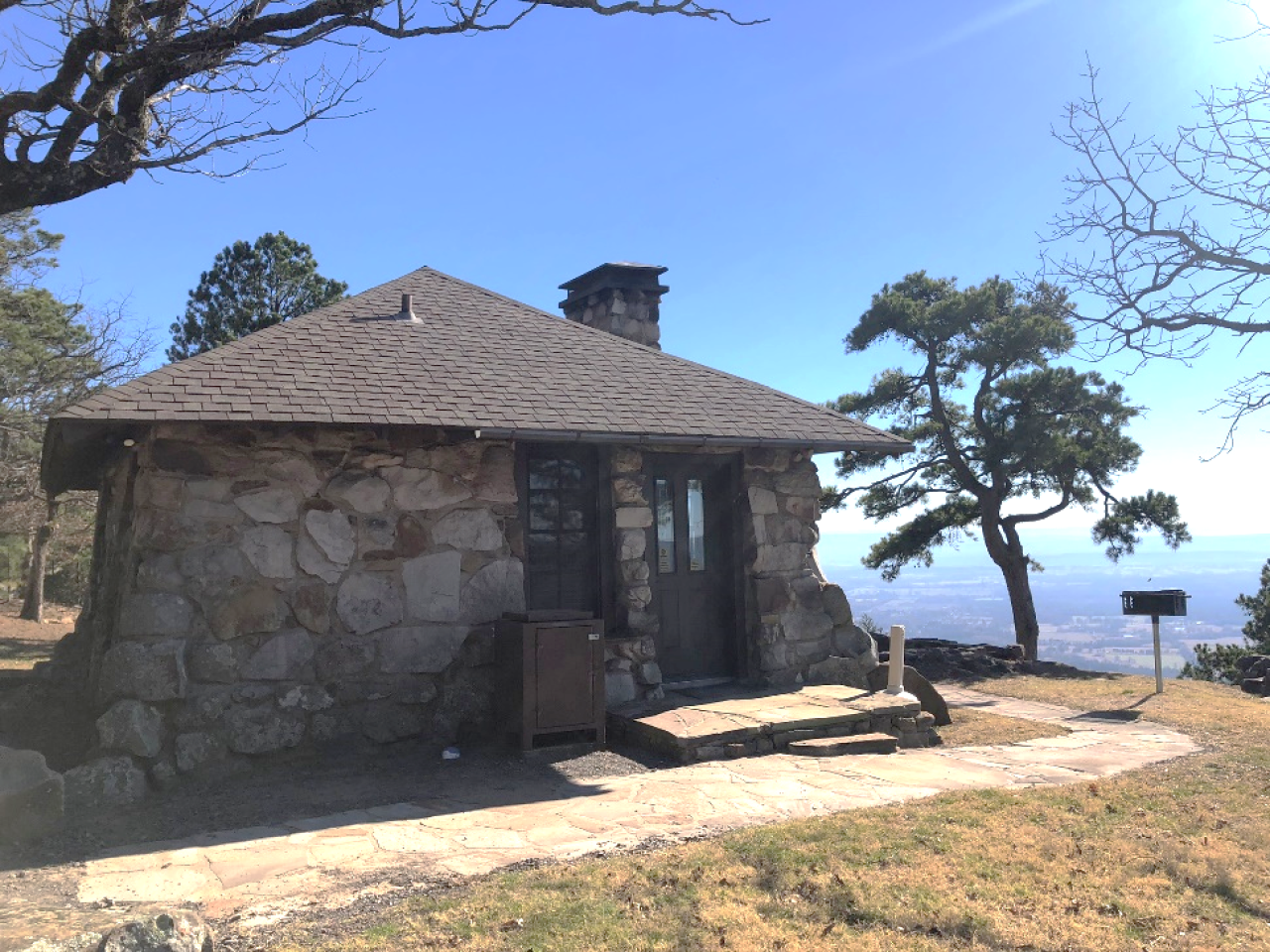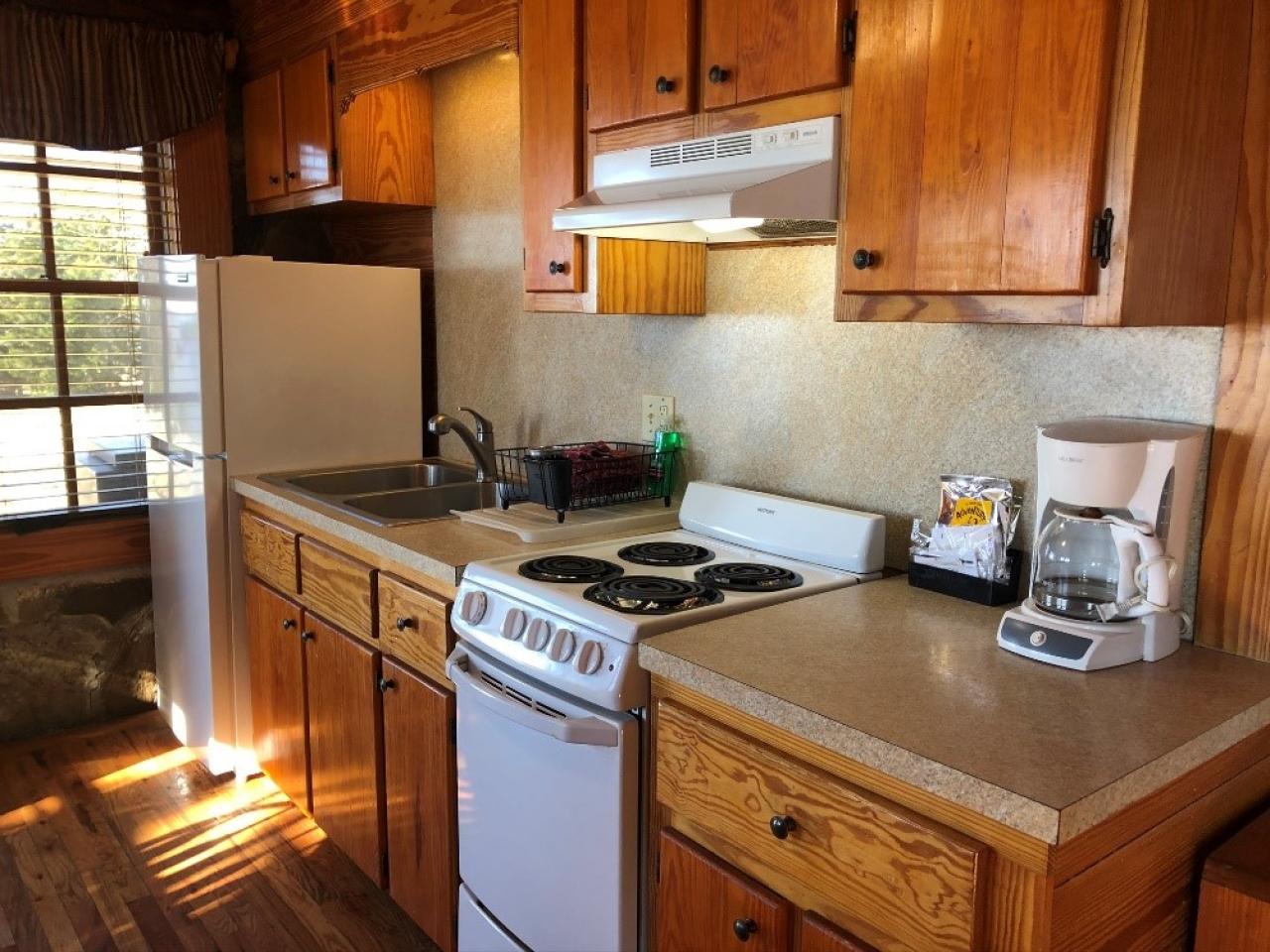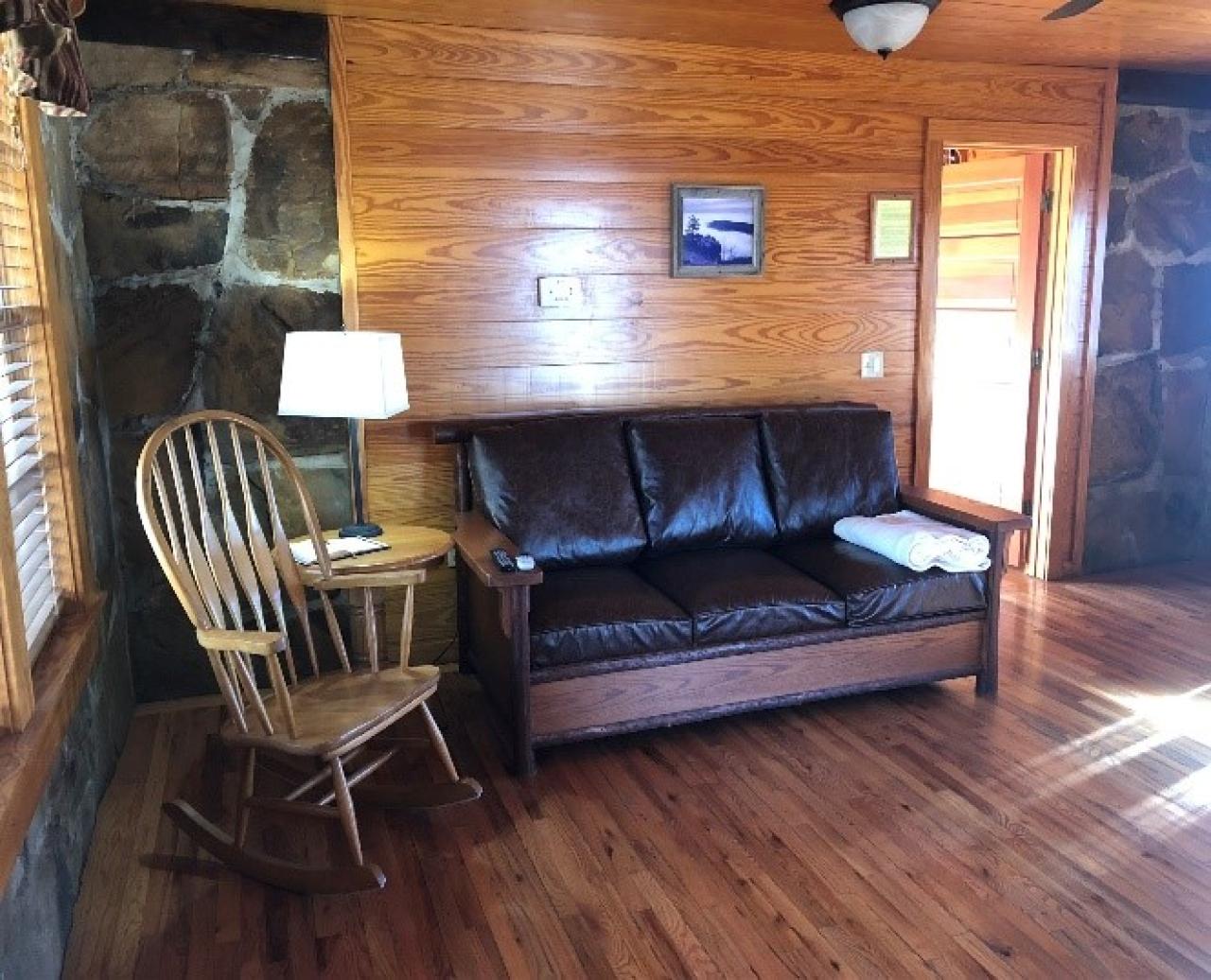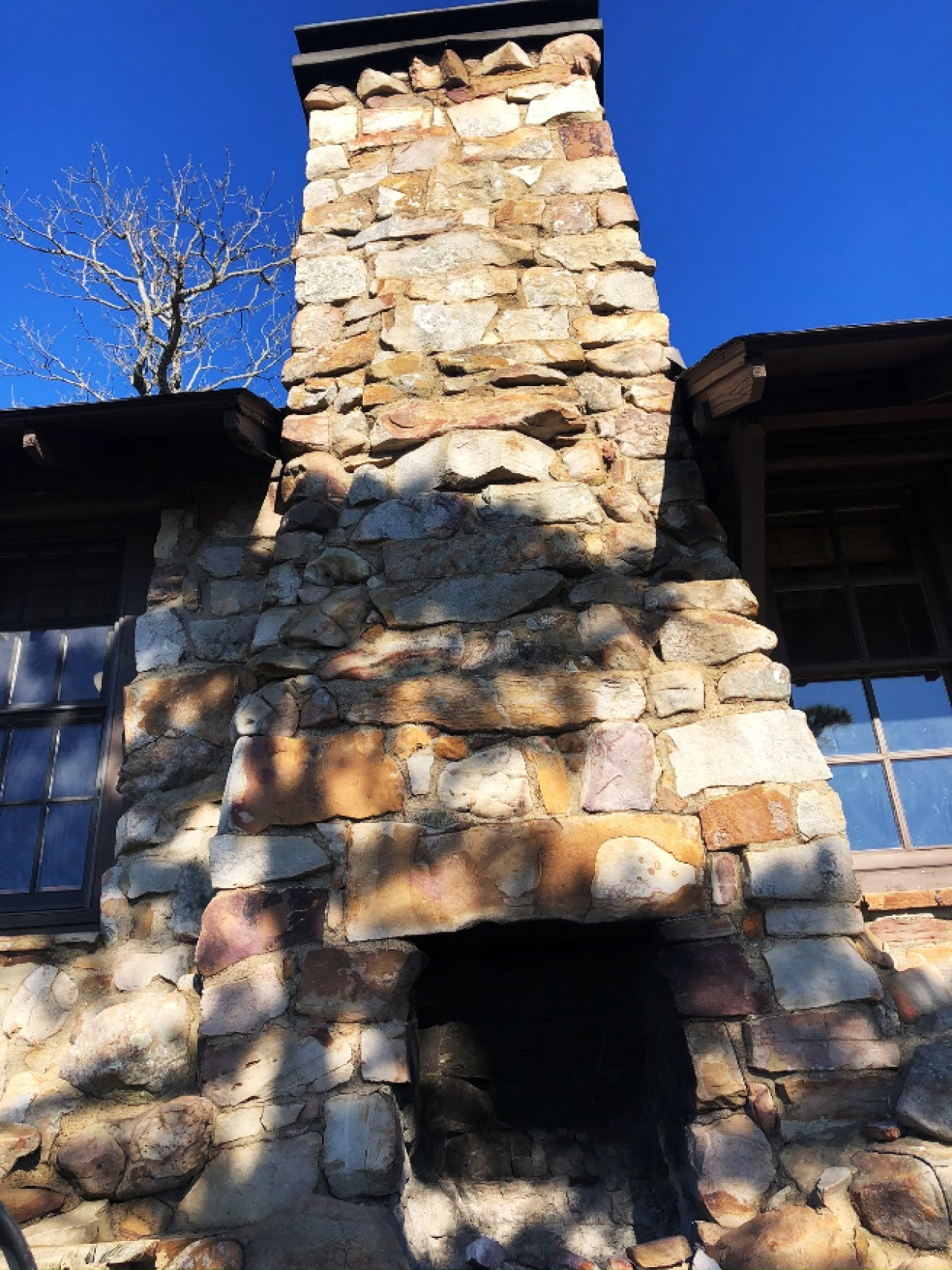 Mount Nebo Cabin 4
1 bedroom, 1 bath
Maximum occupancy is 4
Fully equipped kitchen
Close to the Waterfall Trail and Rim Trail
Has a view
Outdoor seating with fire pit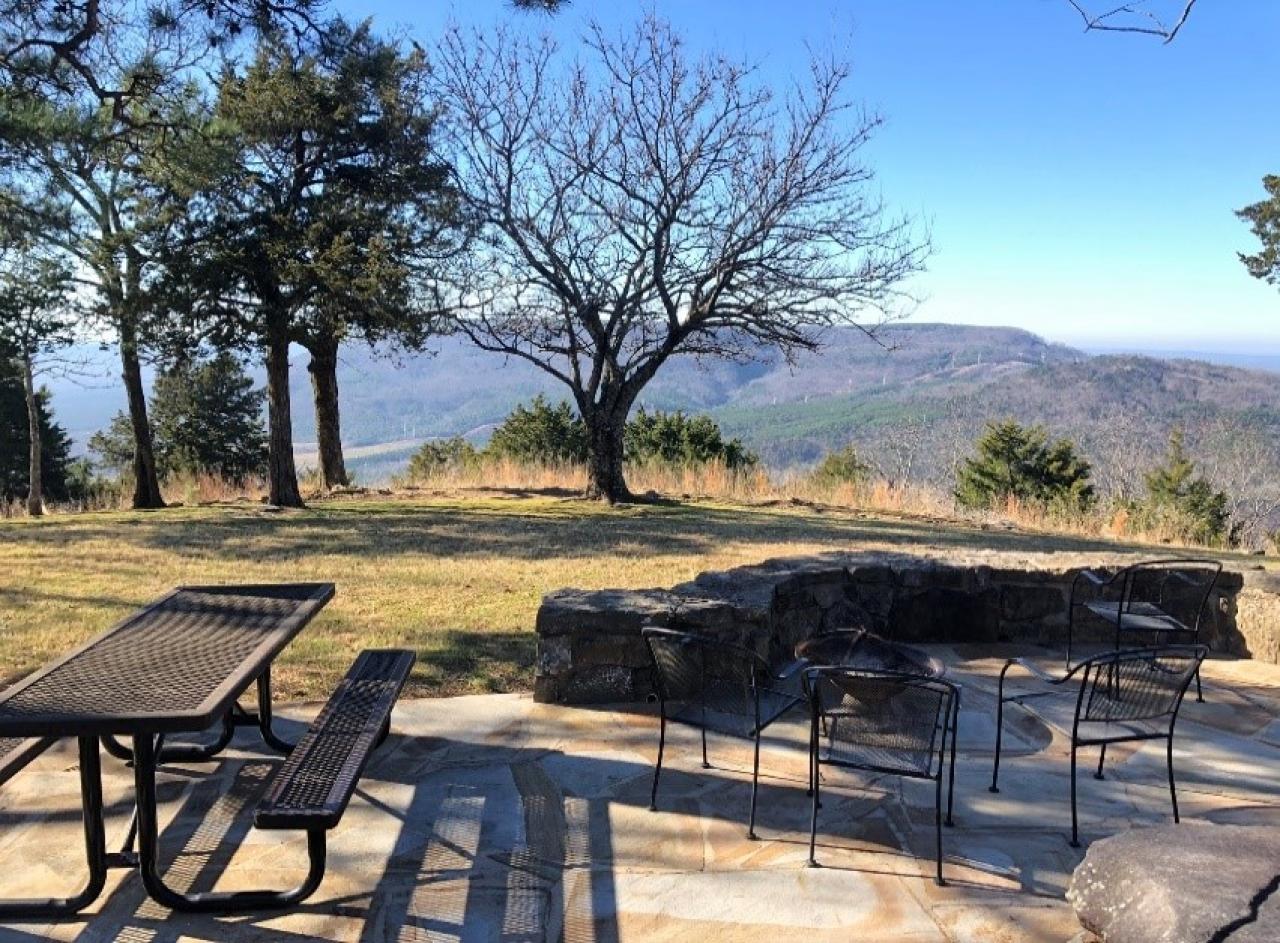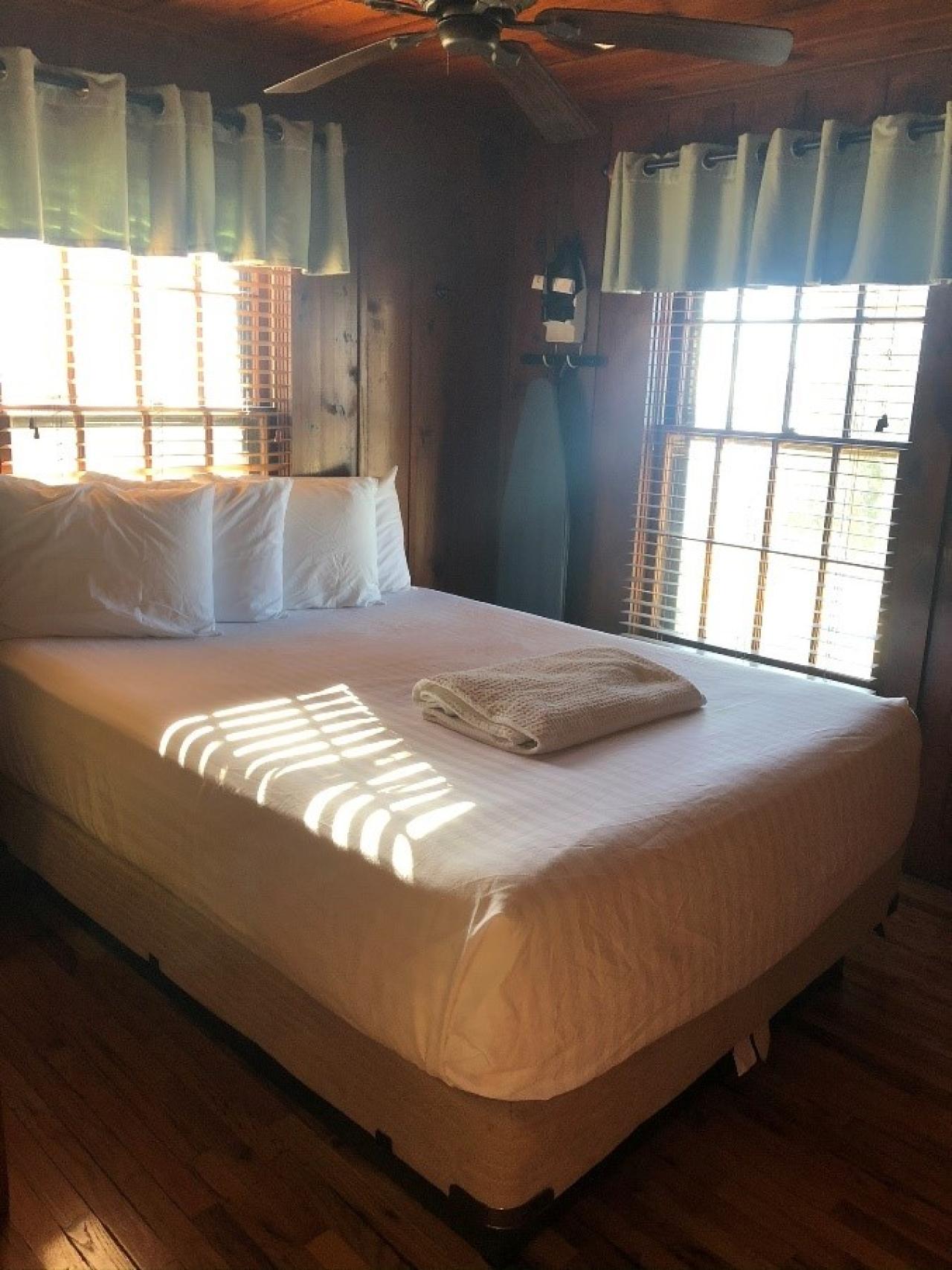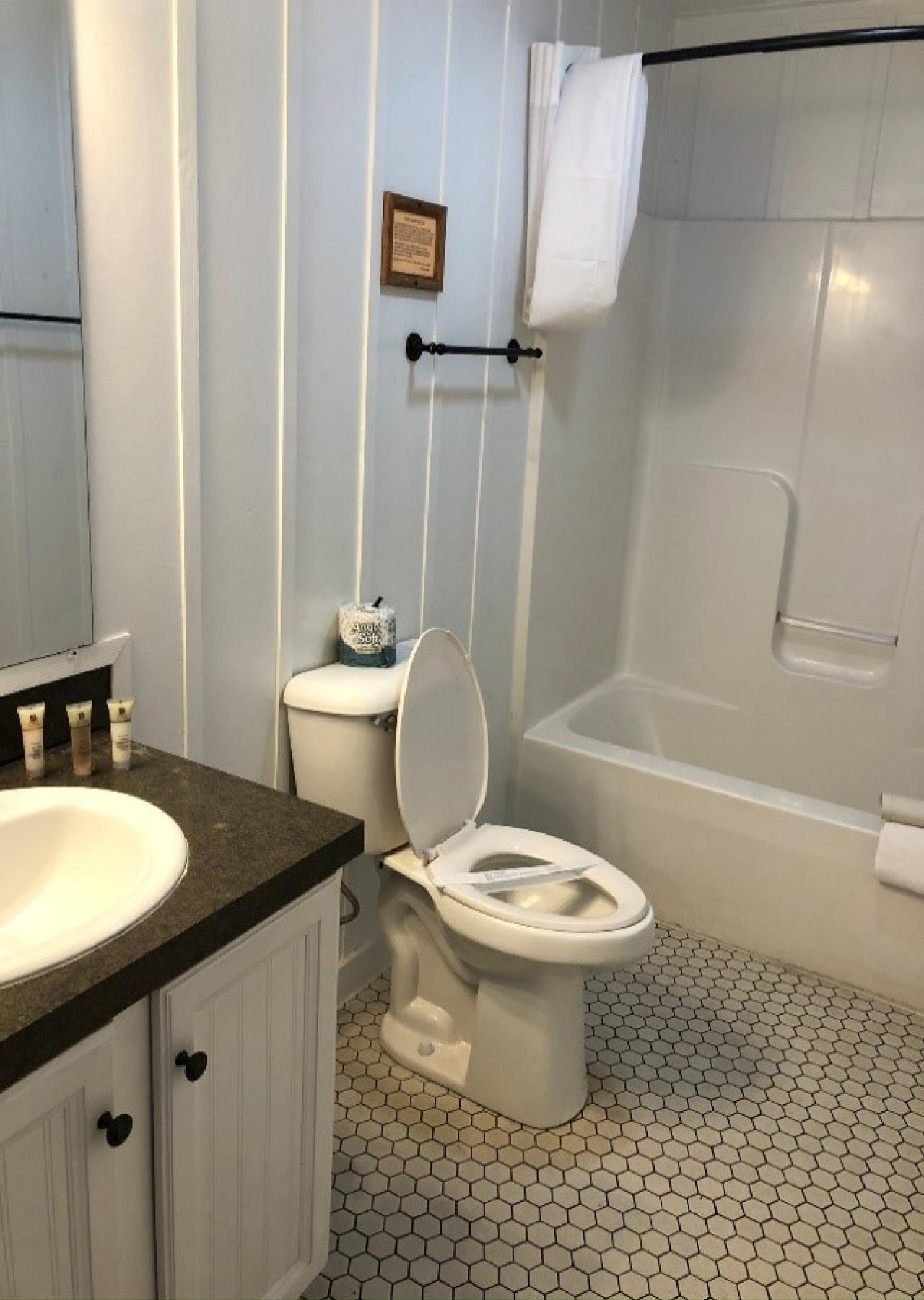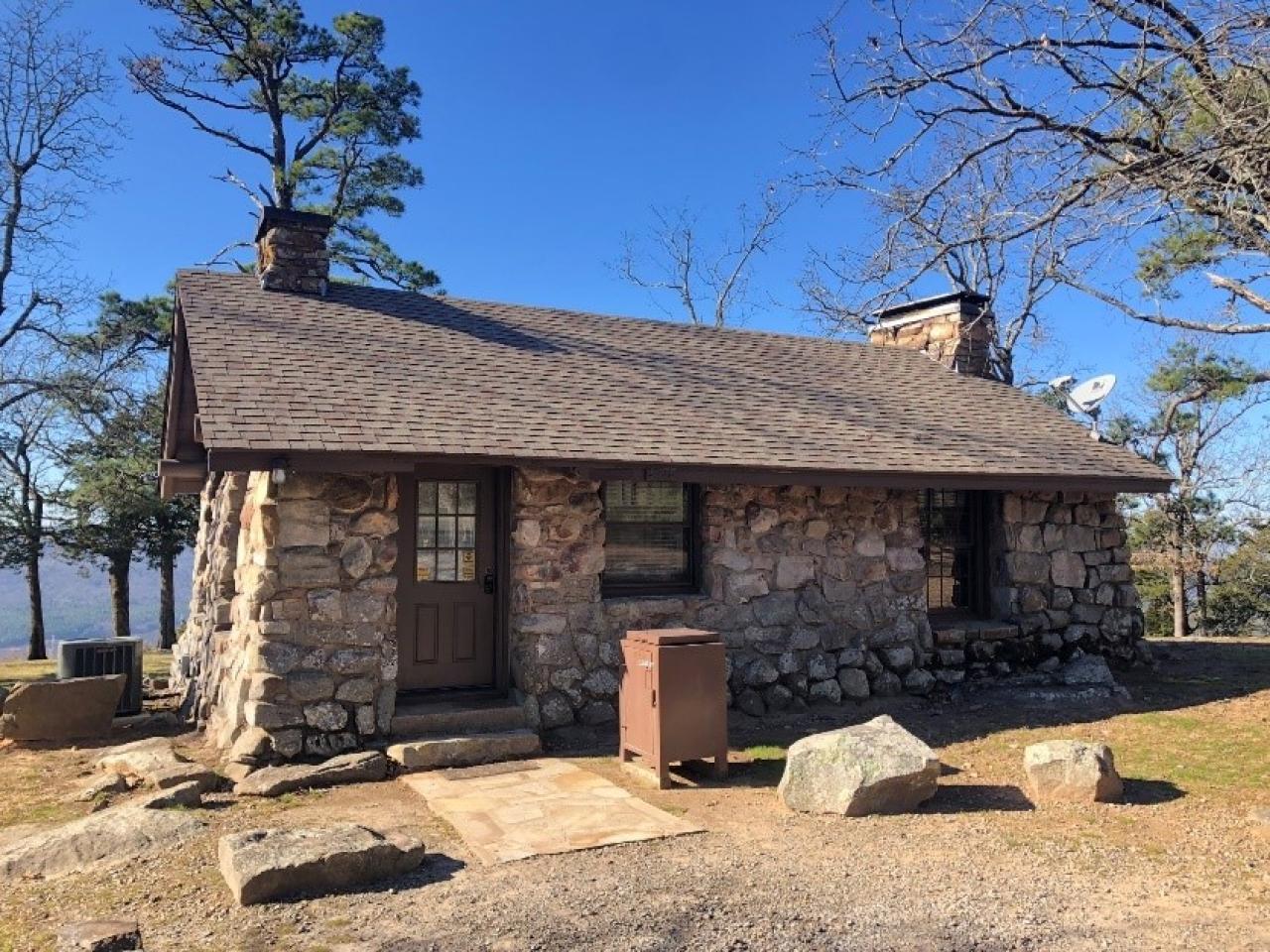 Mount Nebo Cabin 5
1 bedroom, 1 jacuzzi bath
Max occupancy is 4
Arch rock porch faces the valley offering a beautiful photo opportunity
Most secluded cabin
Has a view
Rim Trail access
Fireplace
Outdoor seating with fire ring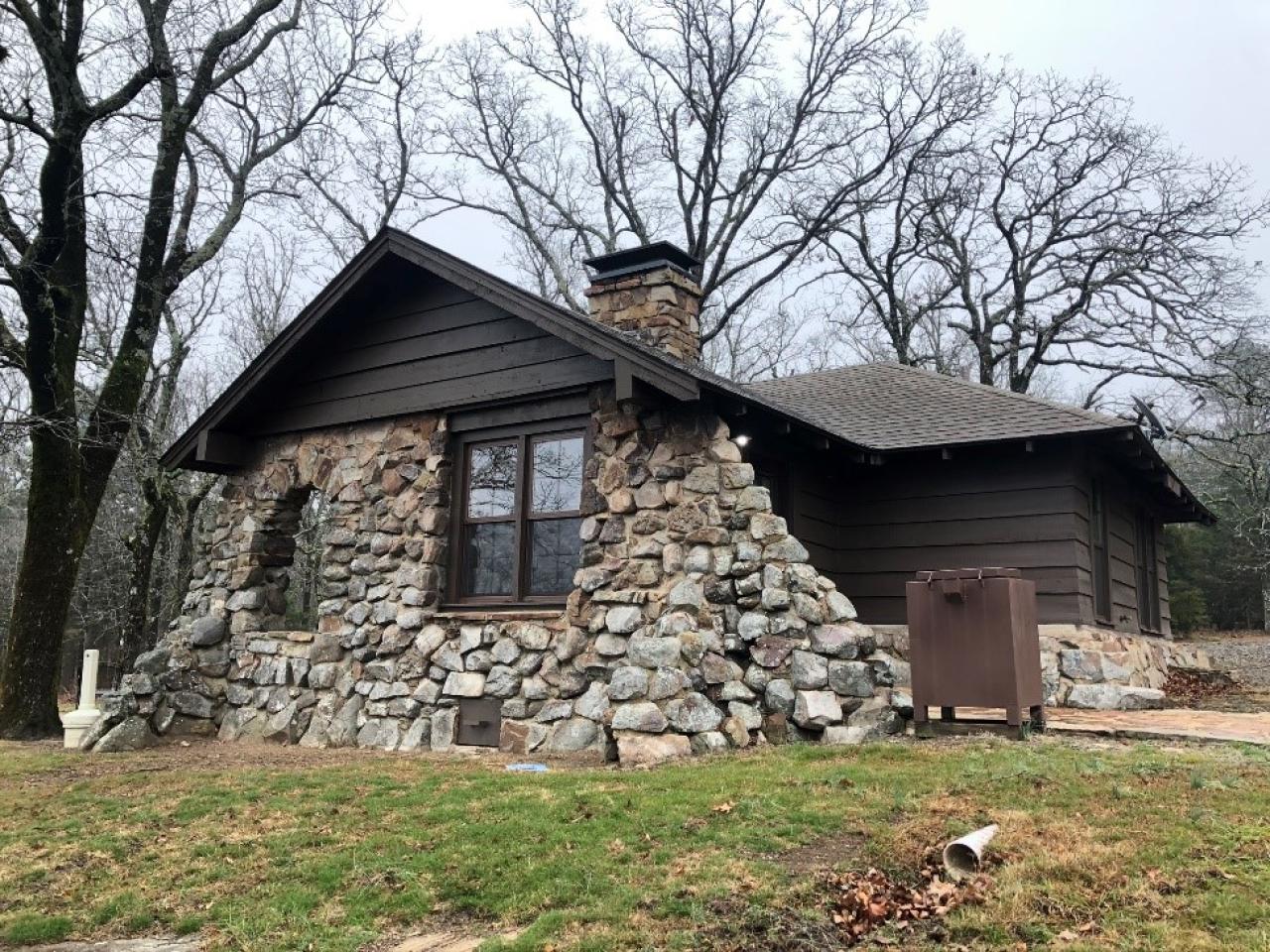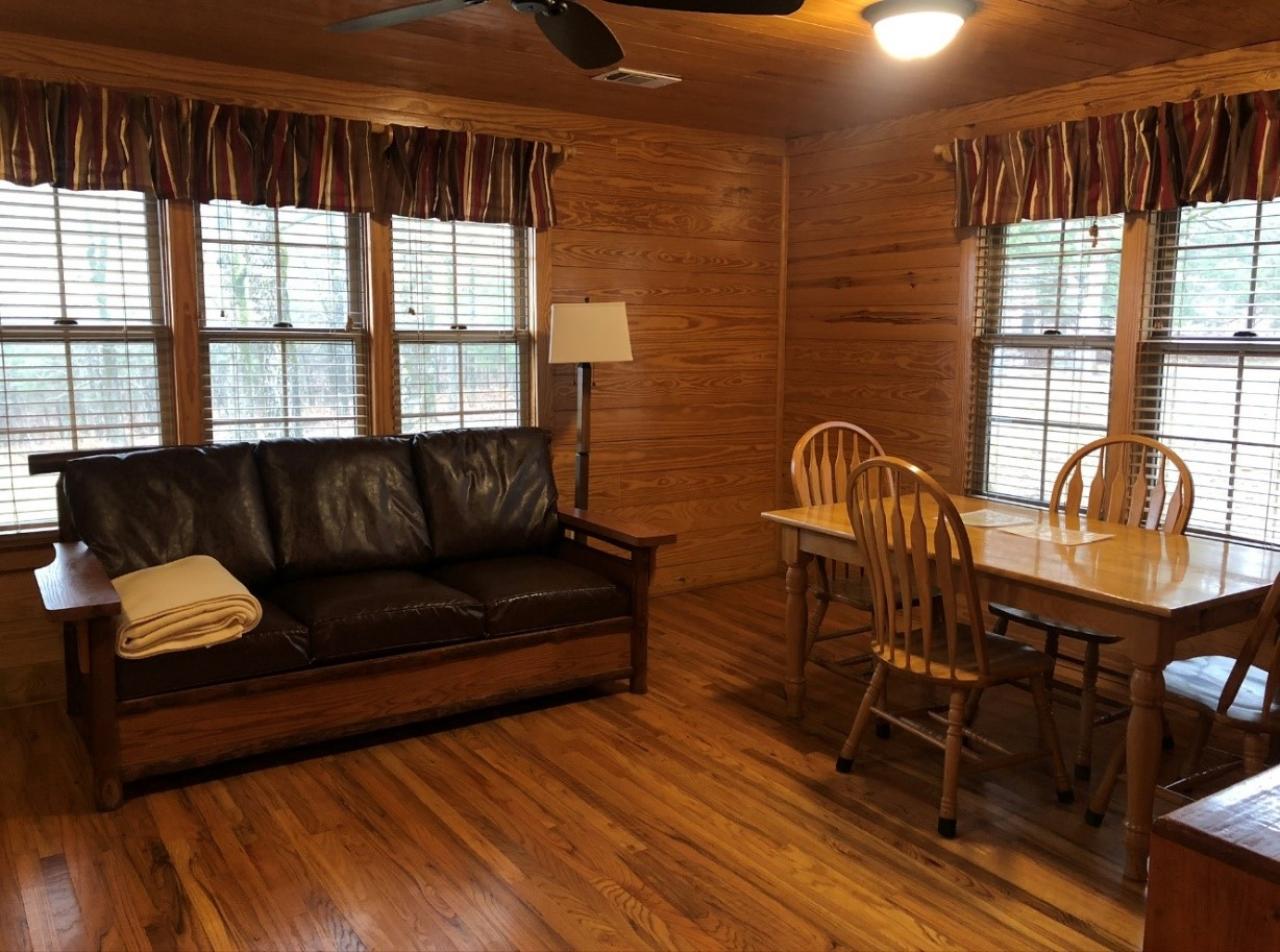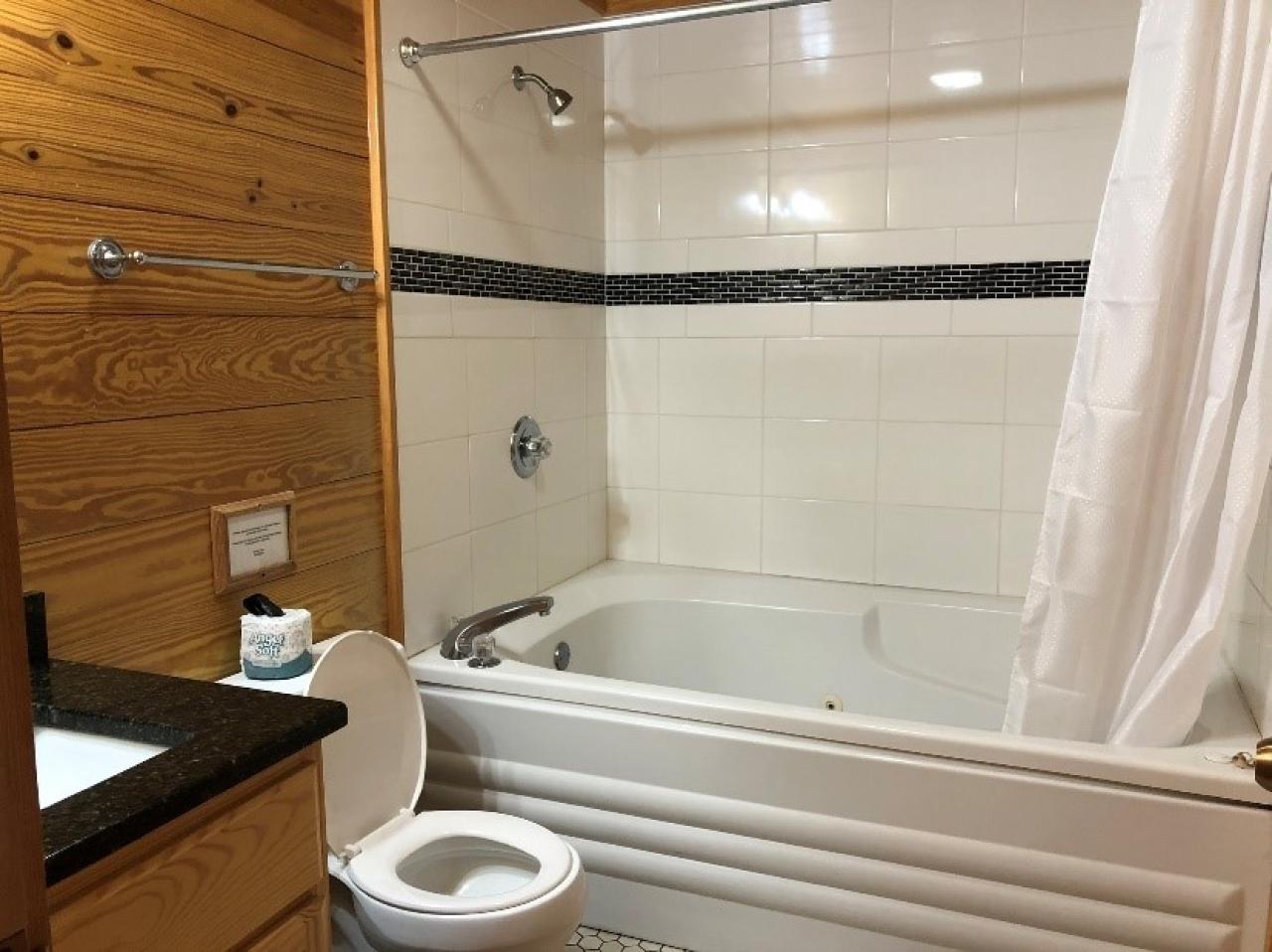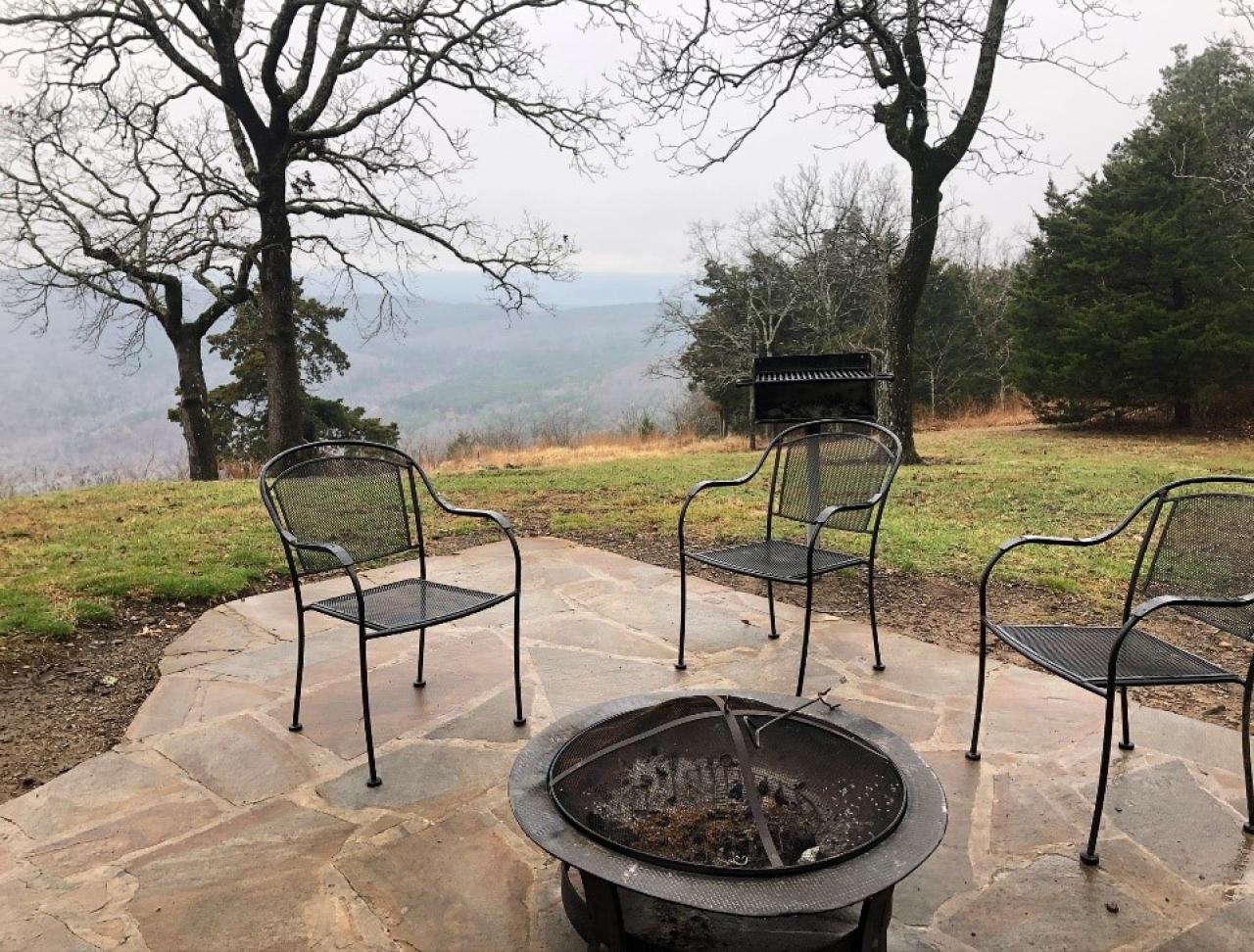 Mount Nebo Cabin 8
1 bedroom, 1 jacuzzi bath
Maximum occupancy is 4
Rim Trail Access
Large living room with a view
Covered porch with outdoor seating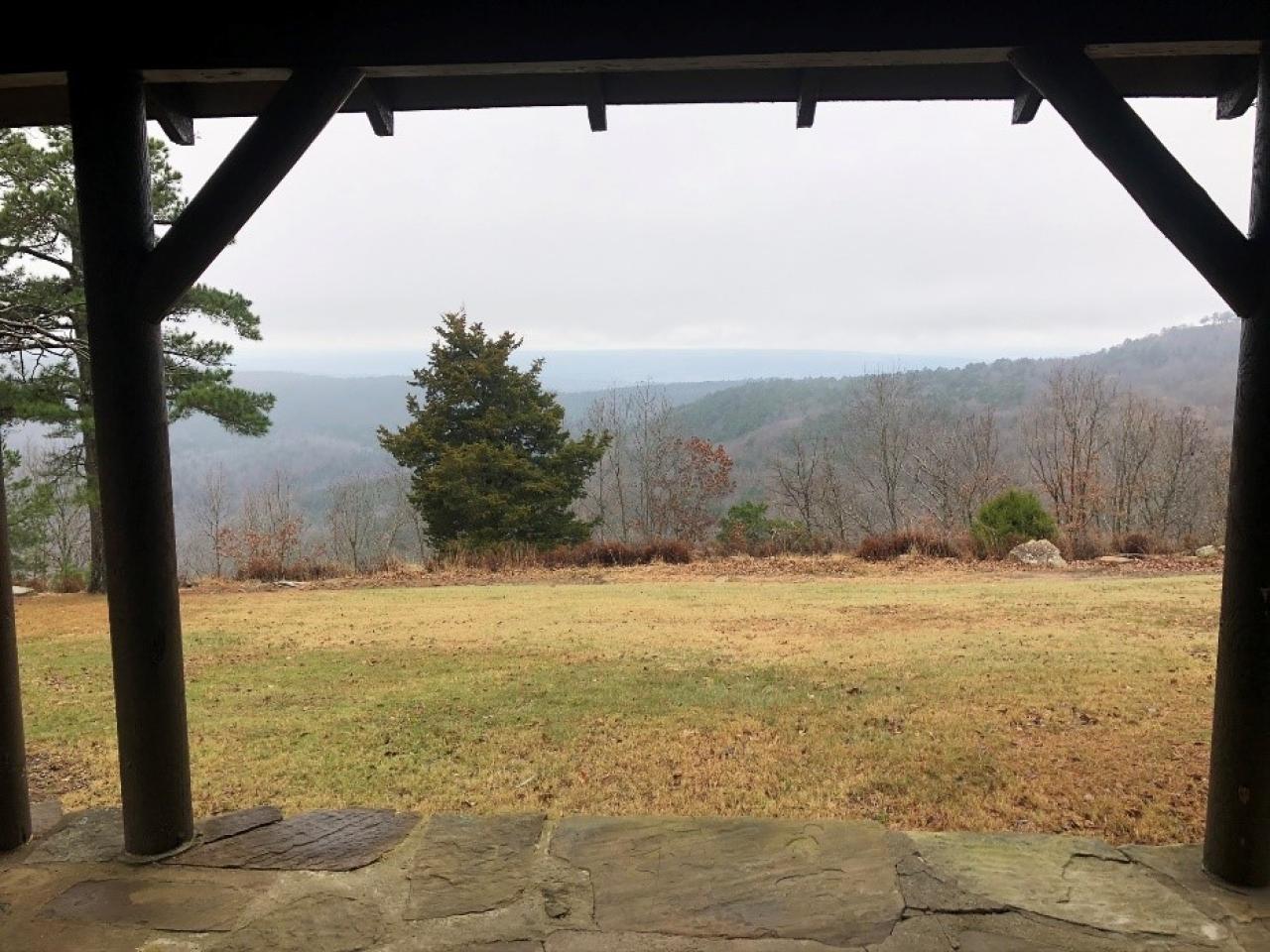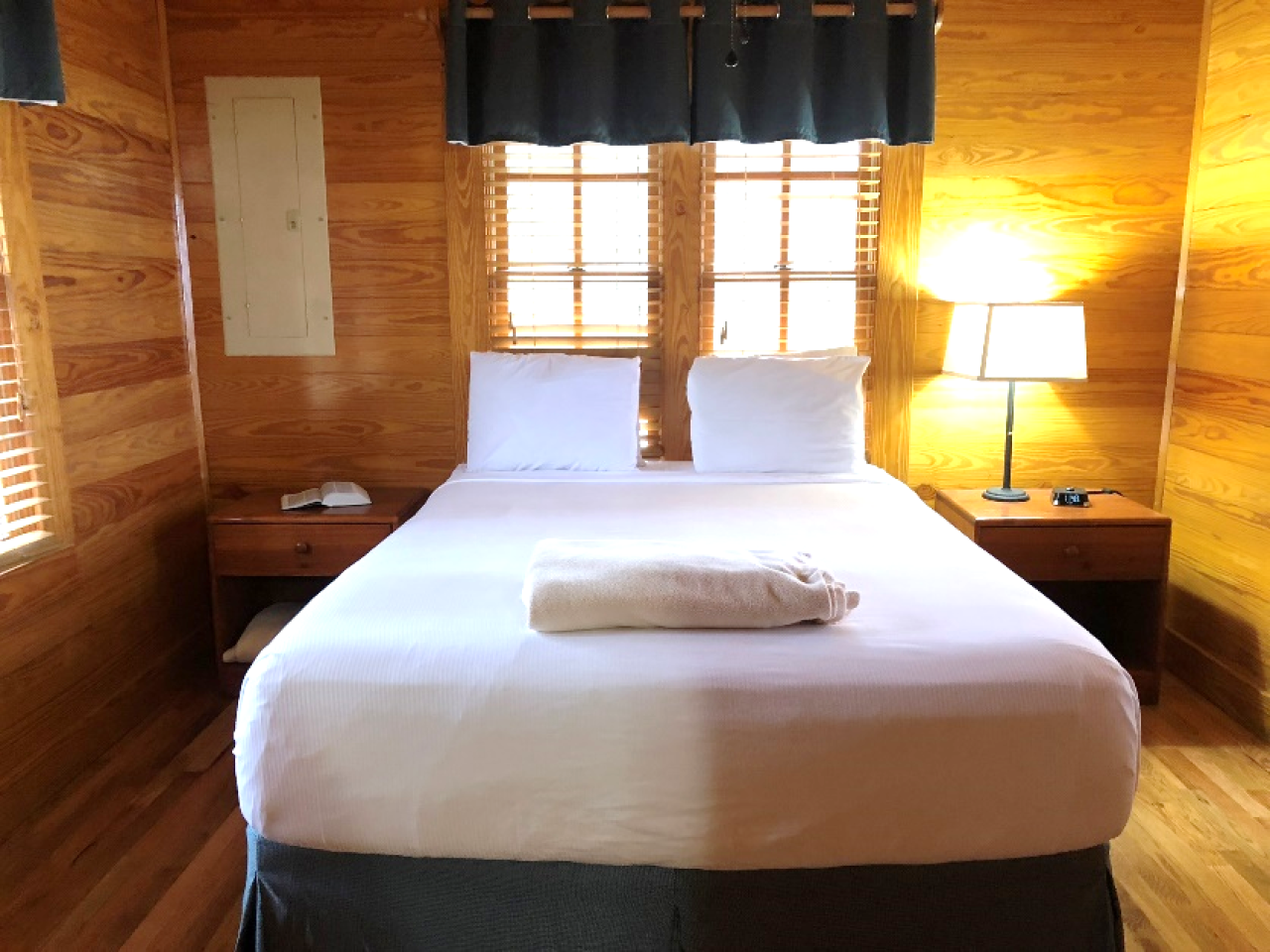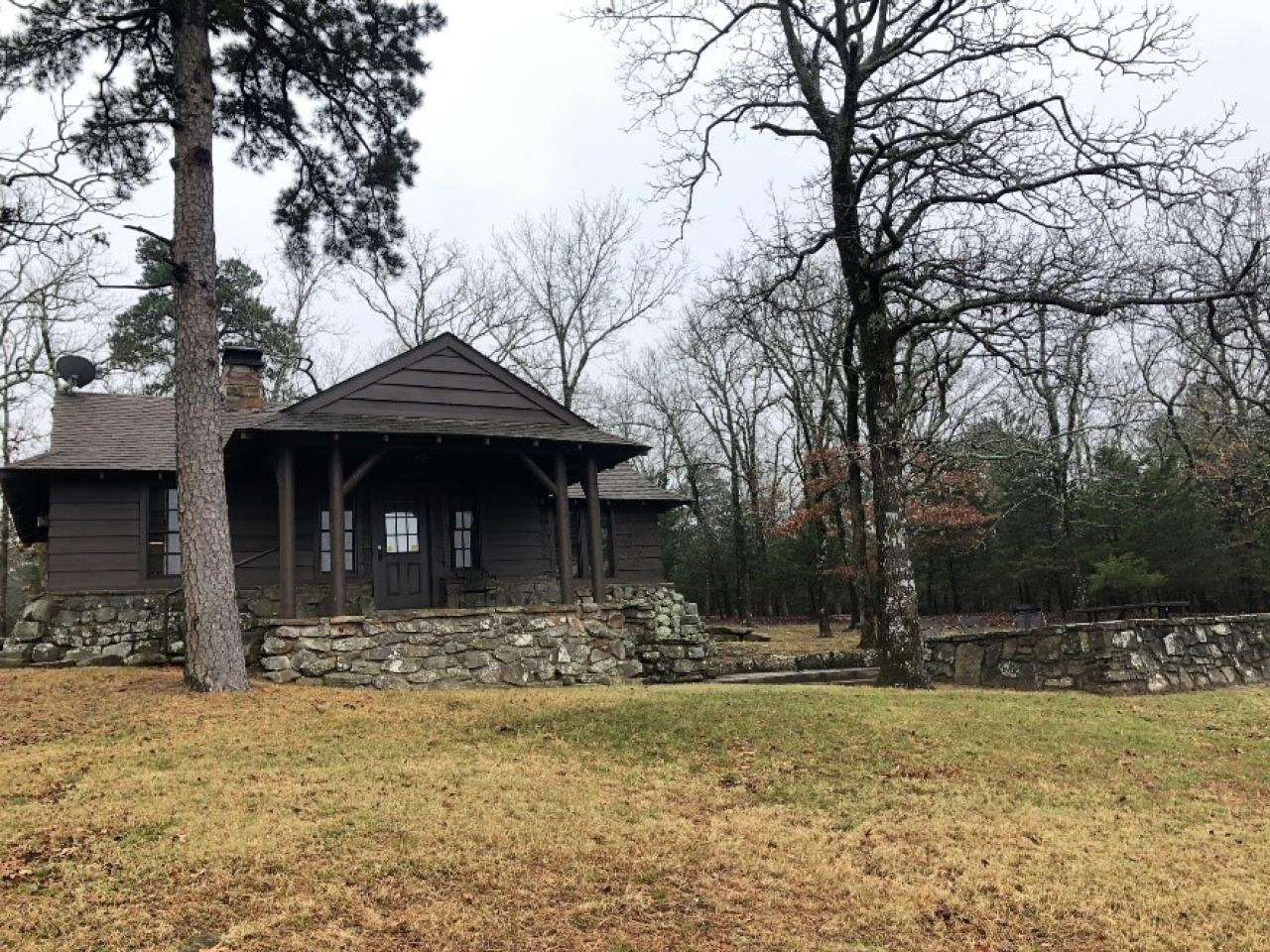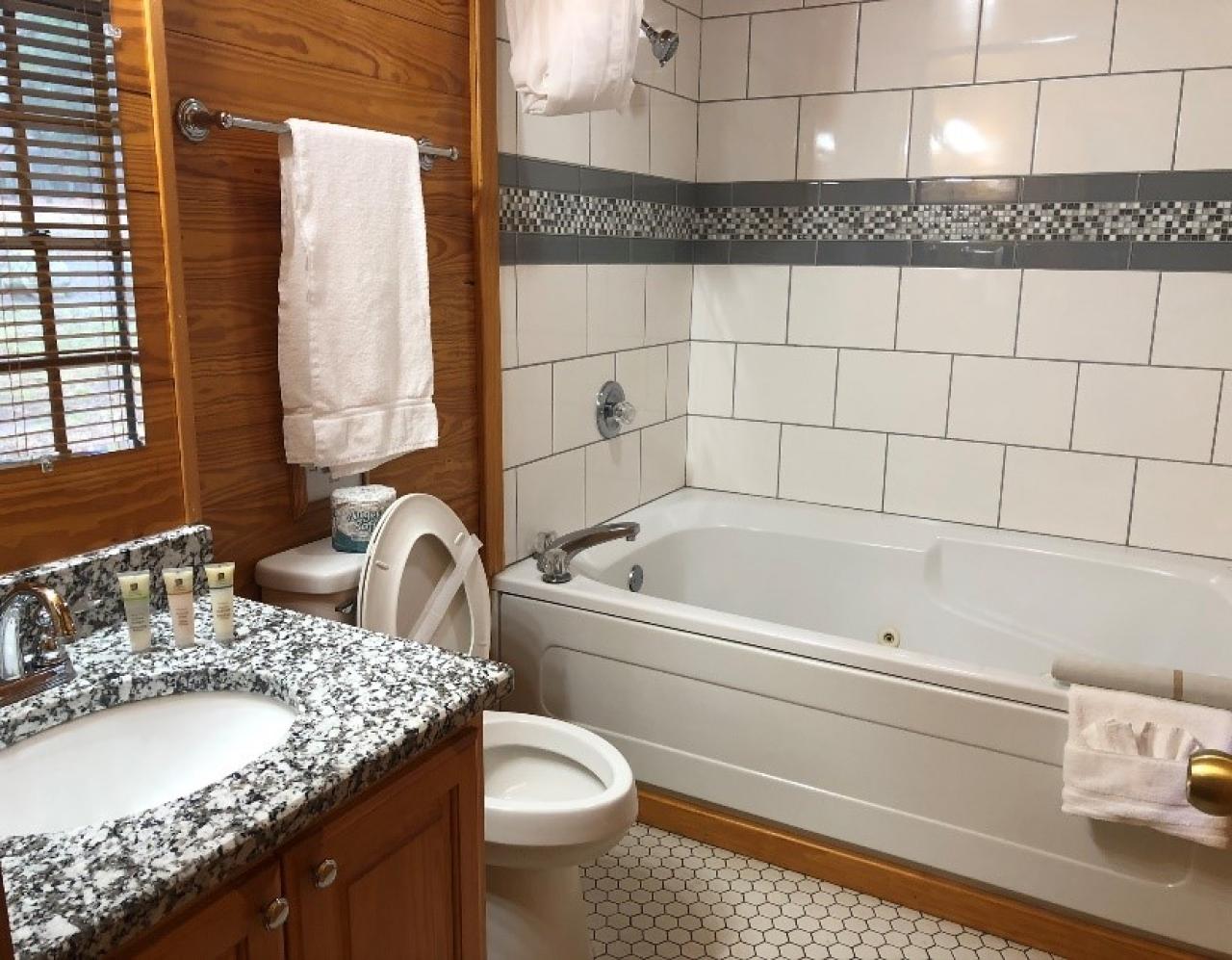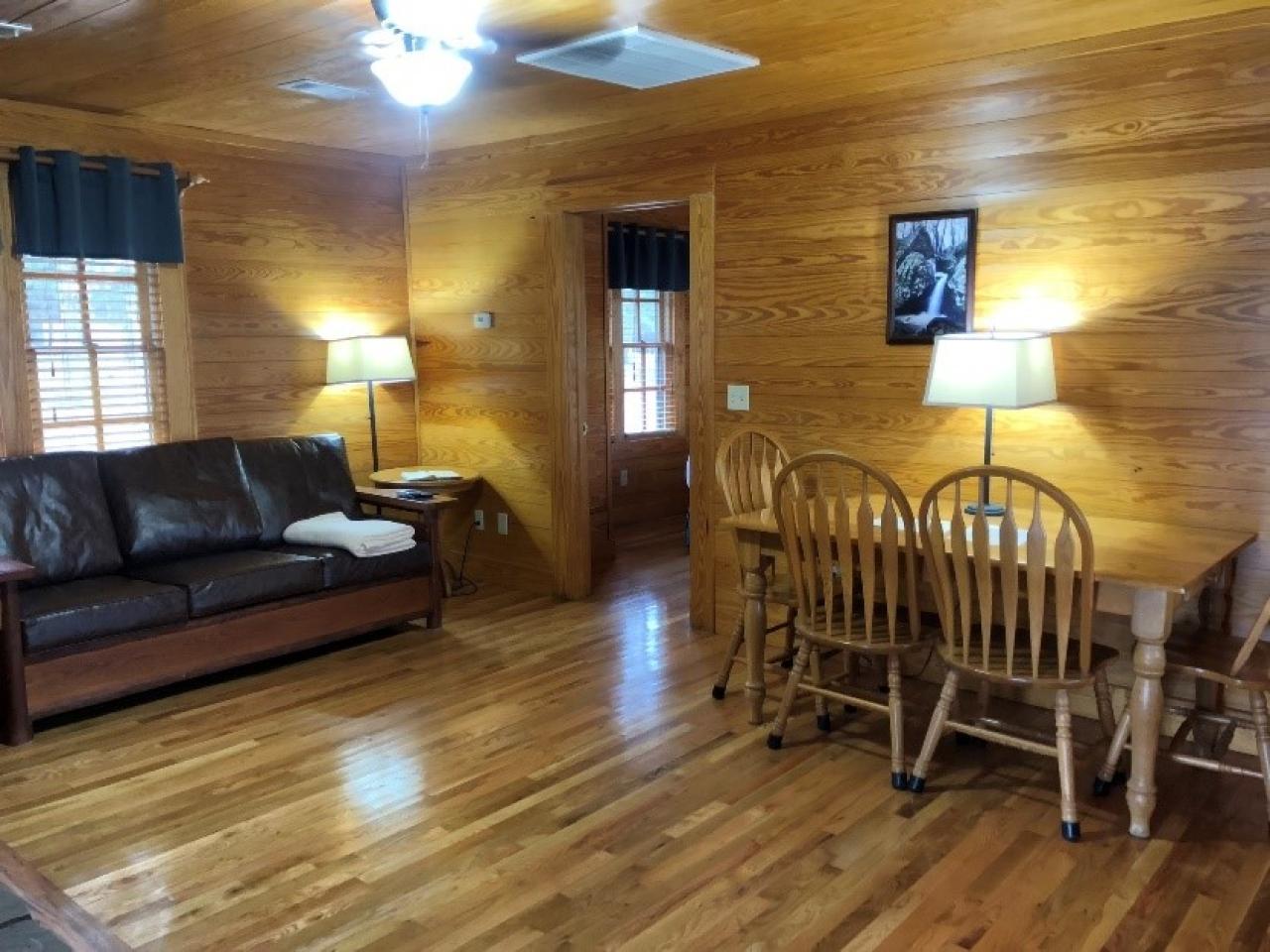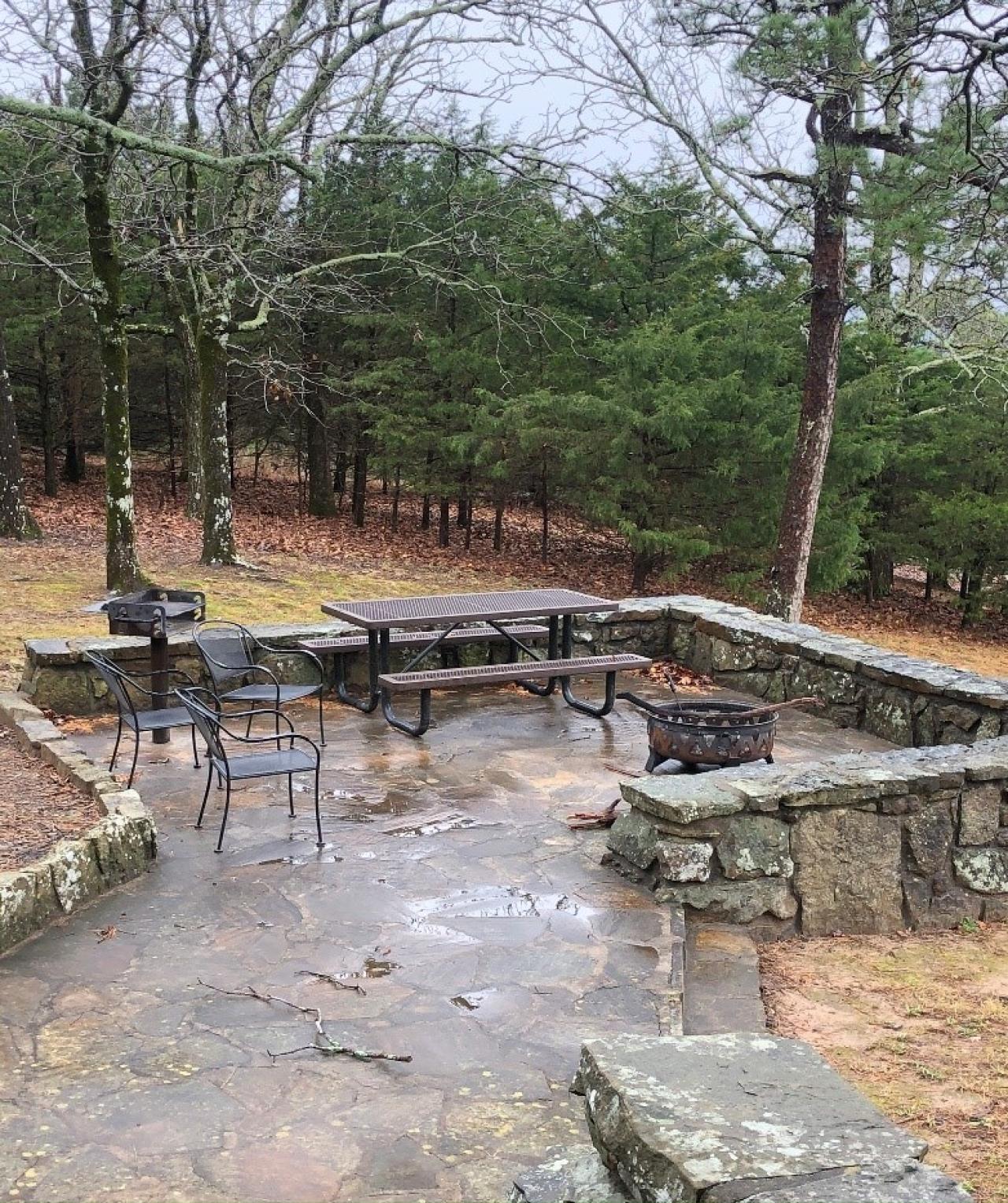 Mount Nebo Cabin 9
1 bedroom, 1 jacuzzi bath
Maximum occupancy is 4
Fireplace
Has a view
Access to Rim Trail
Close to Cabin 64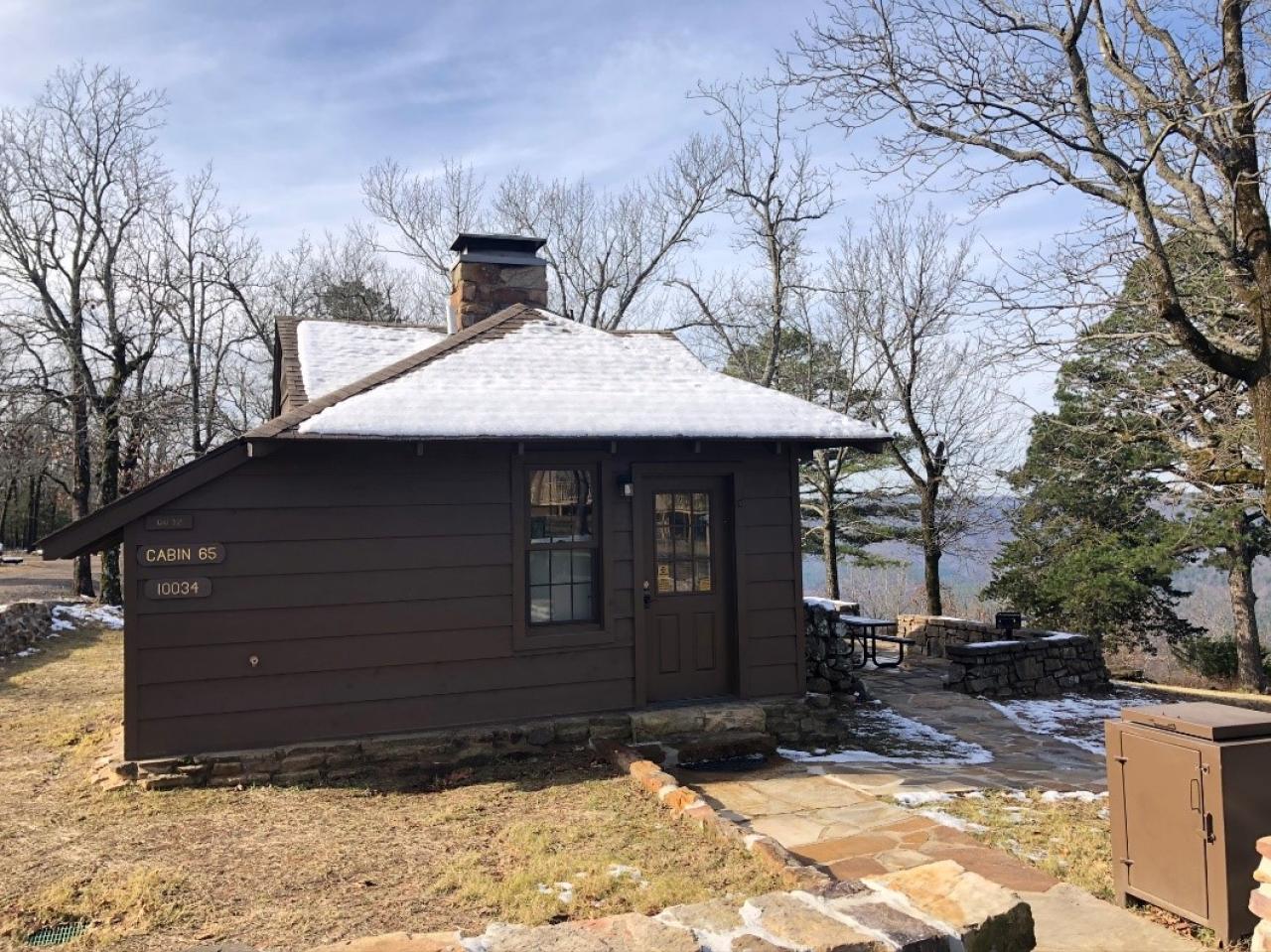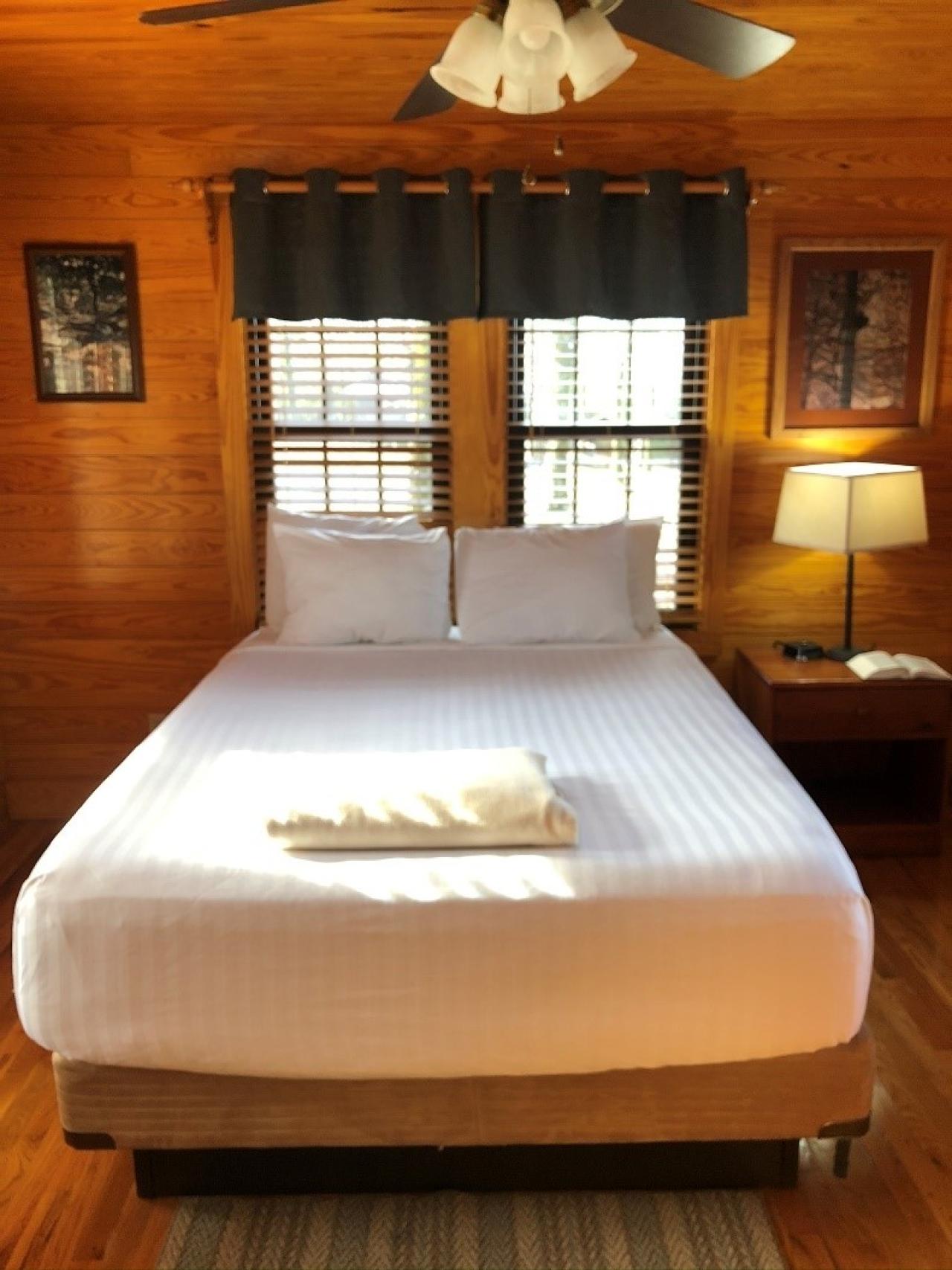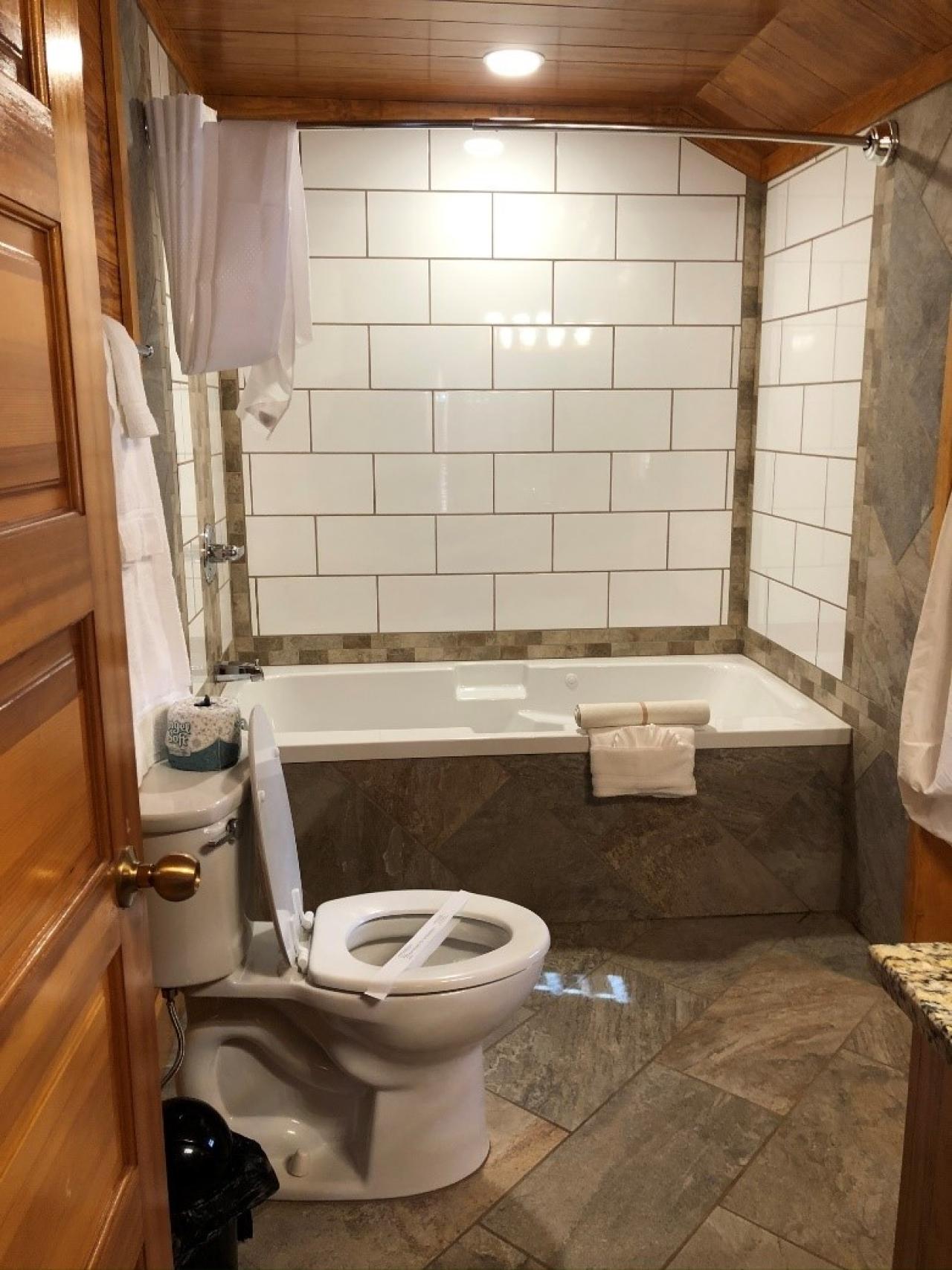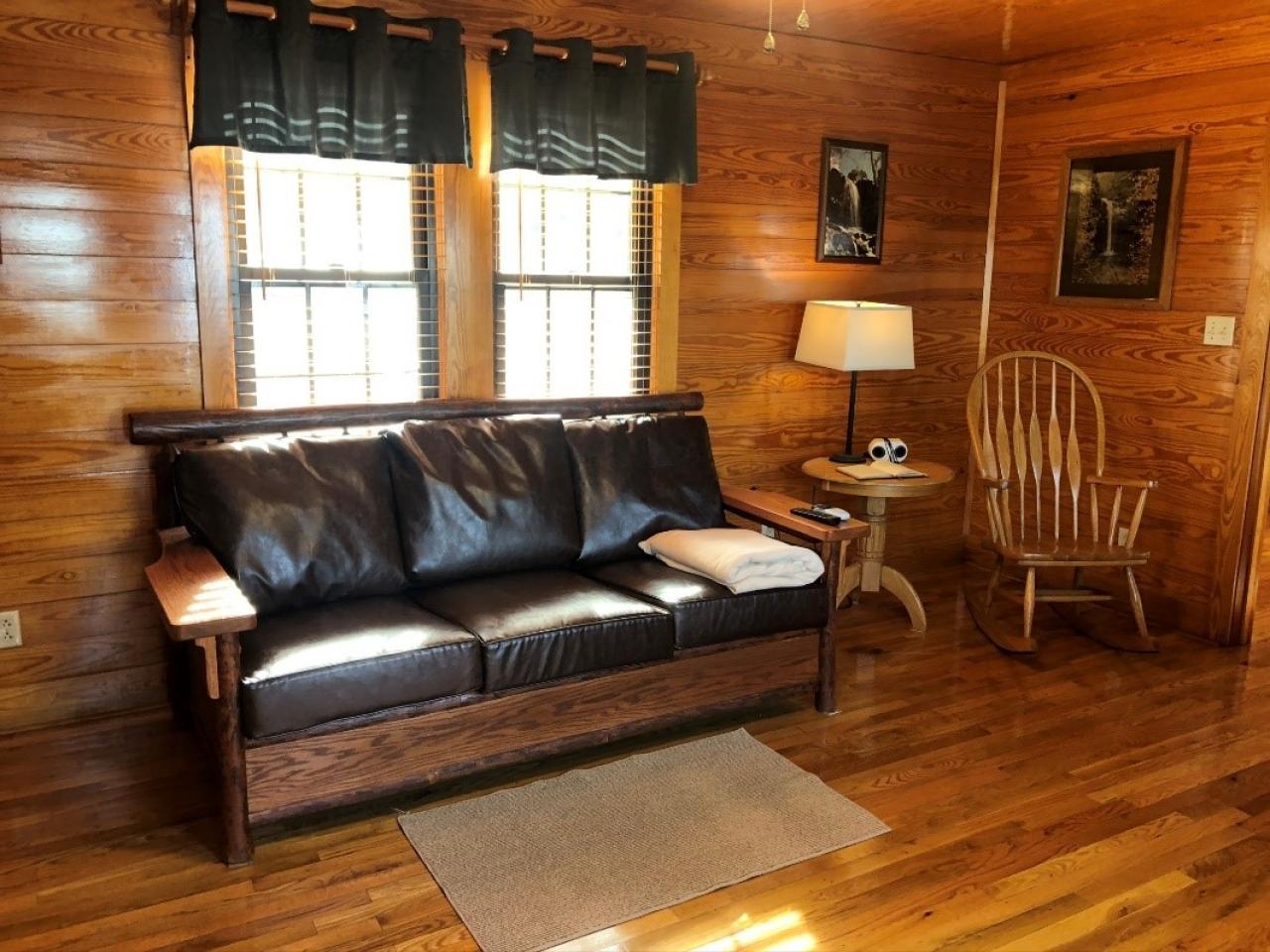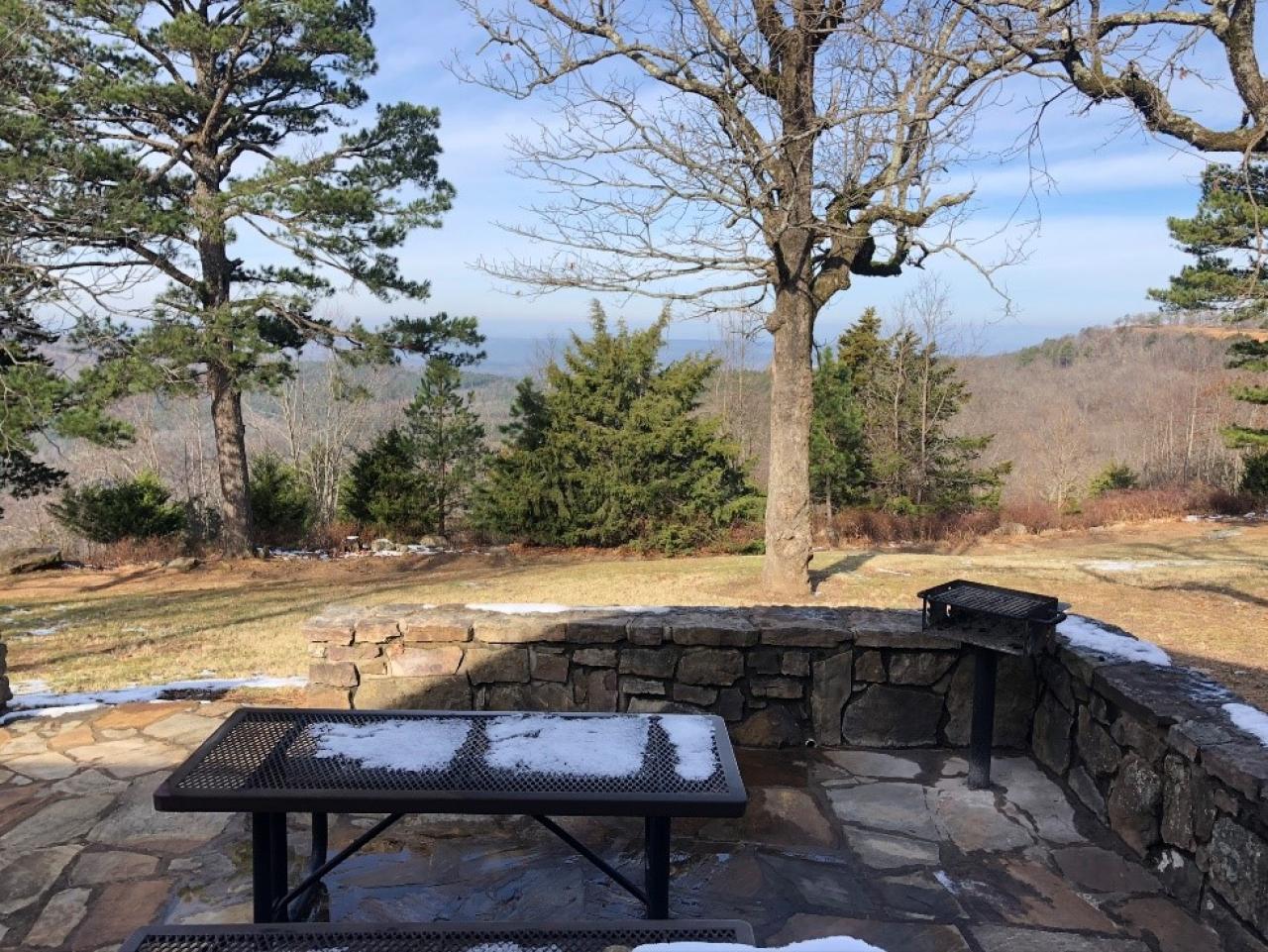 Mount Nebo Cabin 12
1 bedroom, 1 standard bath
Maximum occupancy is 4
Pet friendly- 2 dog limit, $45 additional charge
Fully equipped kitchen
Fireplace
Outdoor seating with fire pit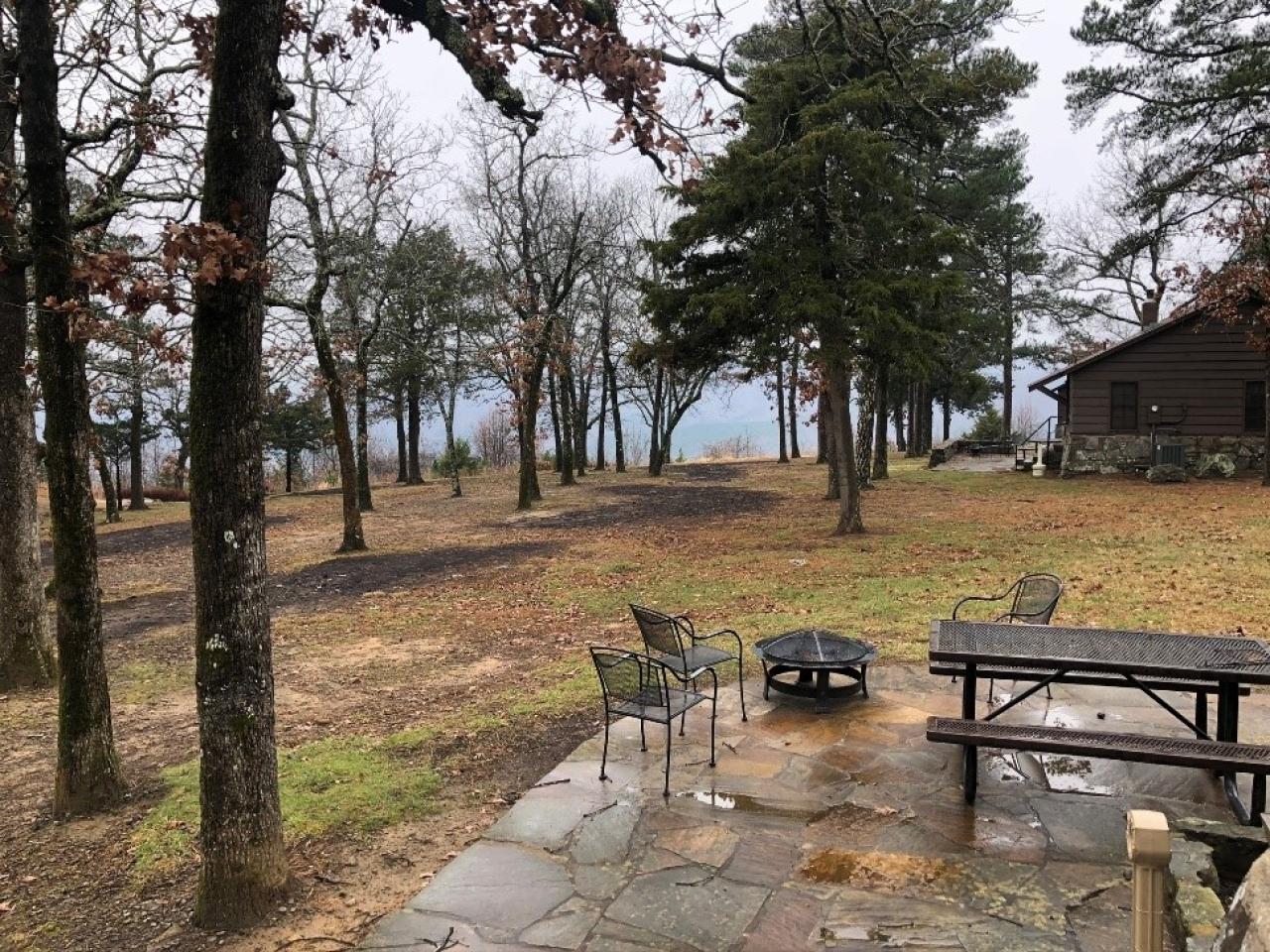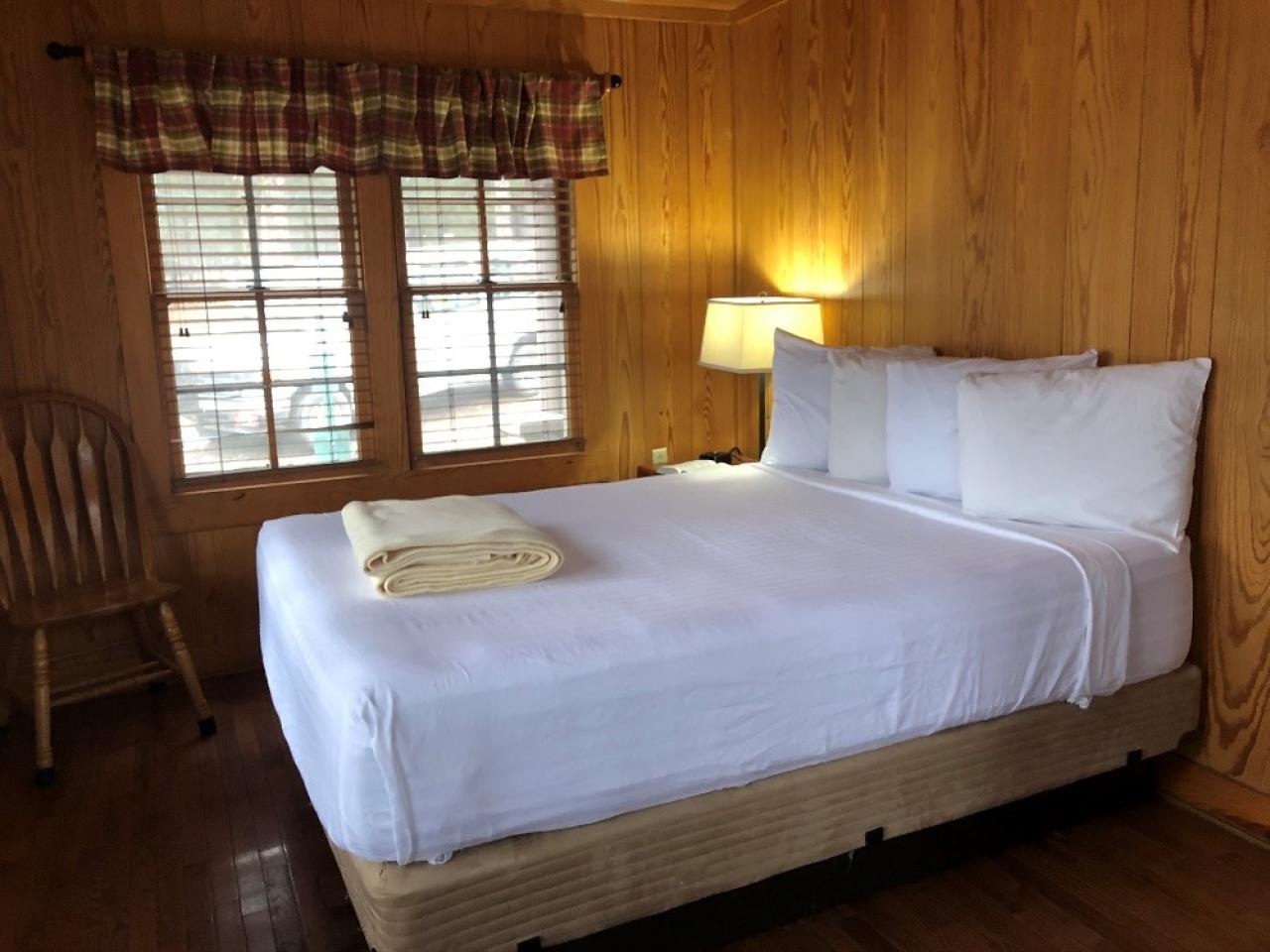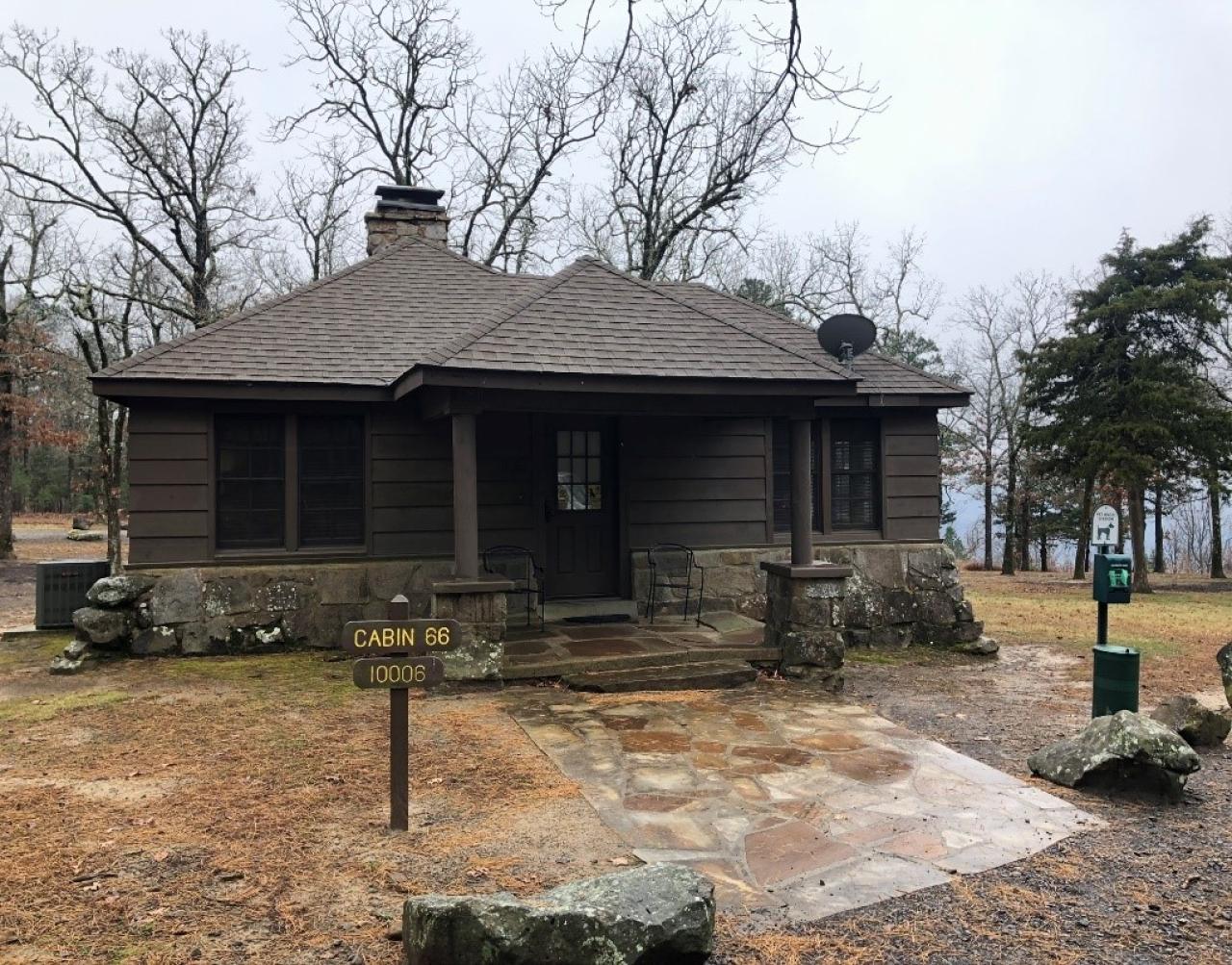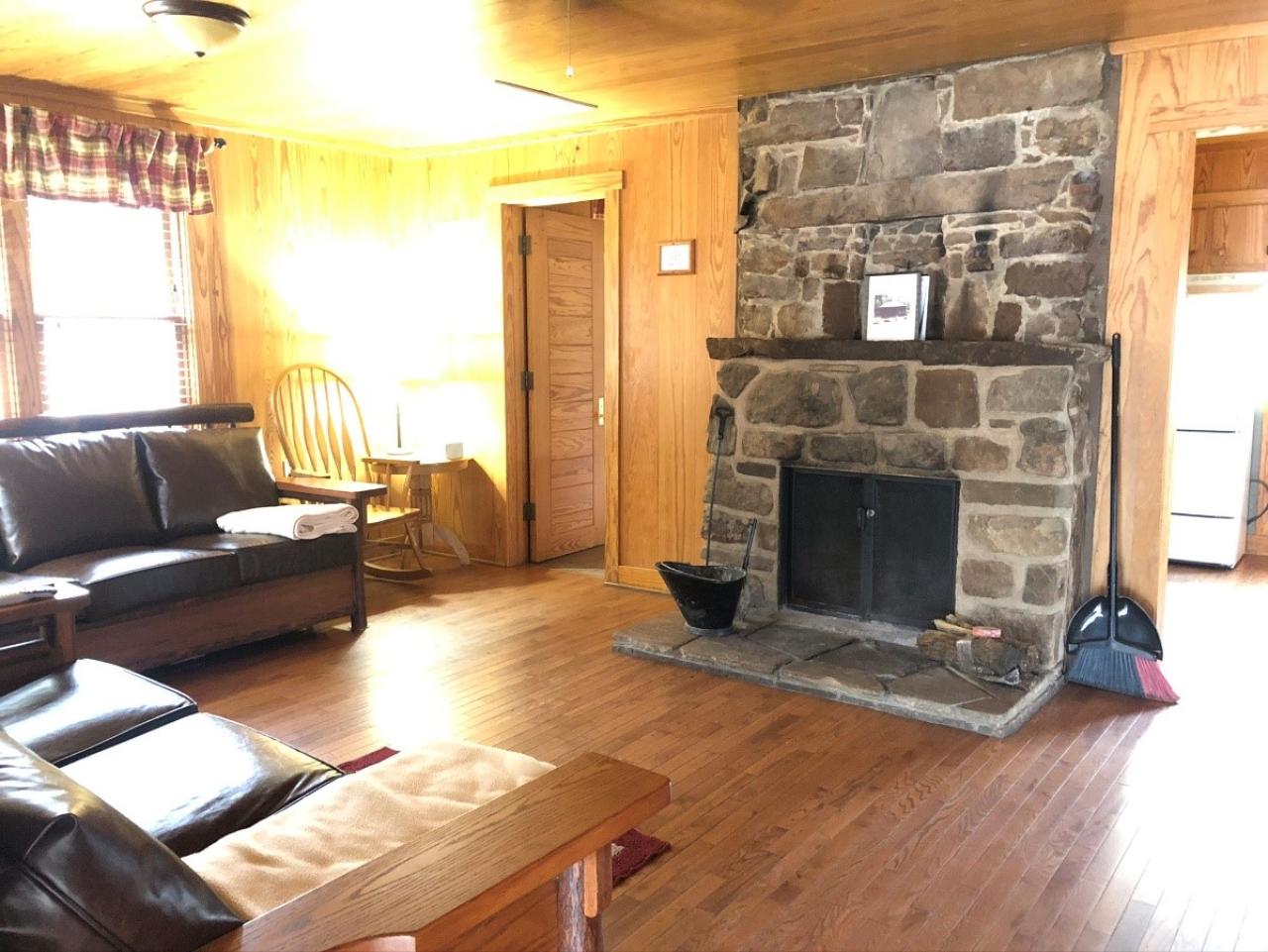 Mount Nebo Cabin 13
1 bedroom, 1 bath
Maximum occupancy is 4
Woodstove
Outdoor seating with firepit
Has a partial view
Right beside 66 and 68
Rim Trail Access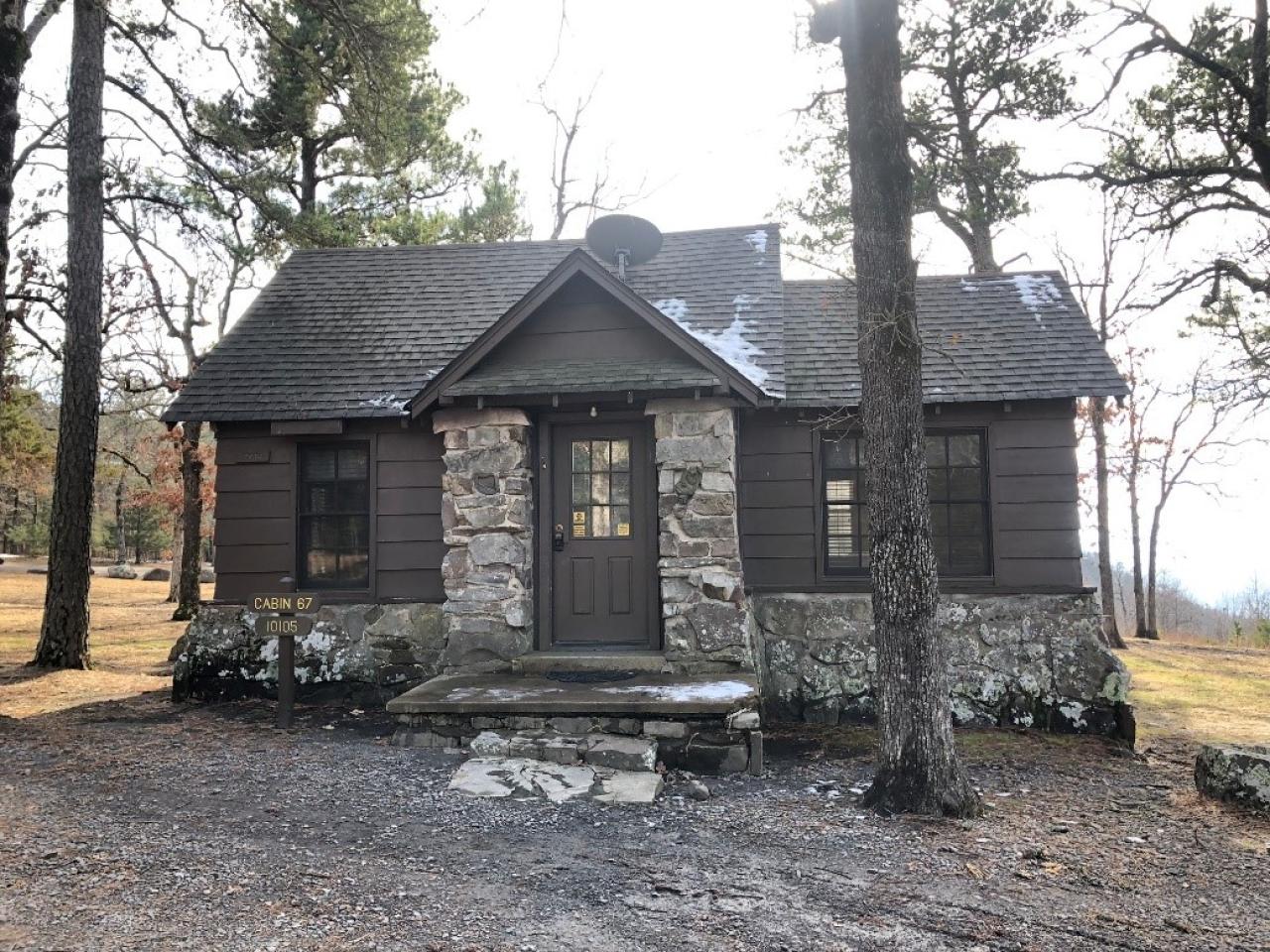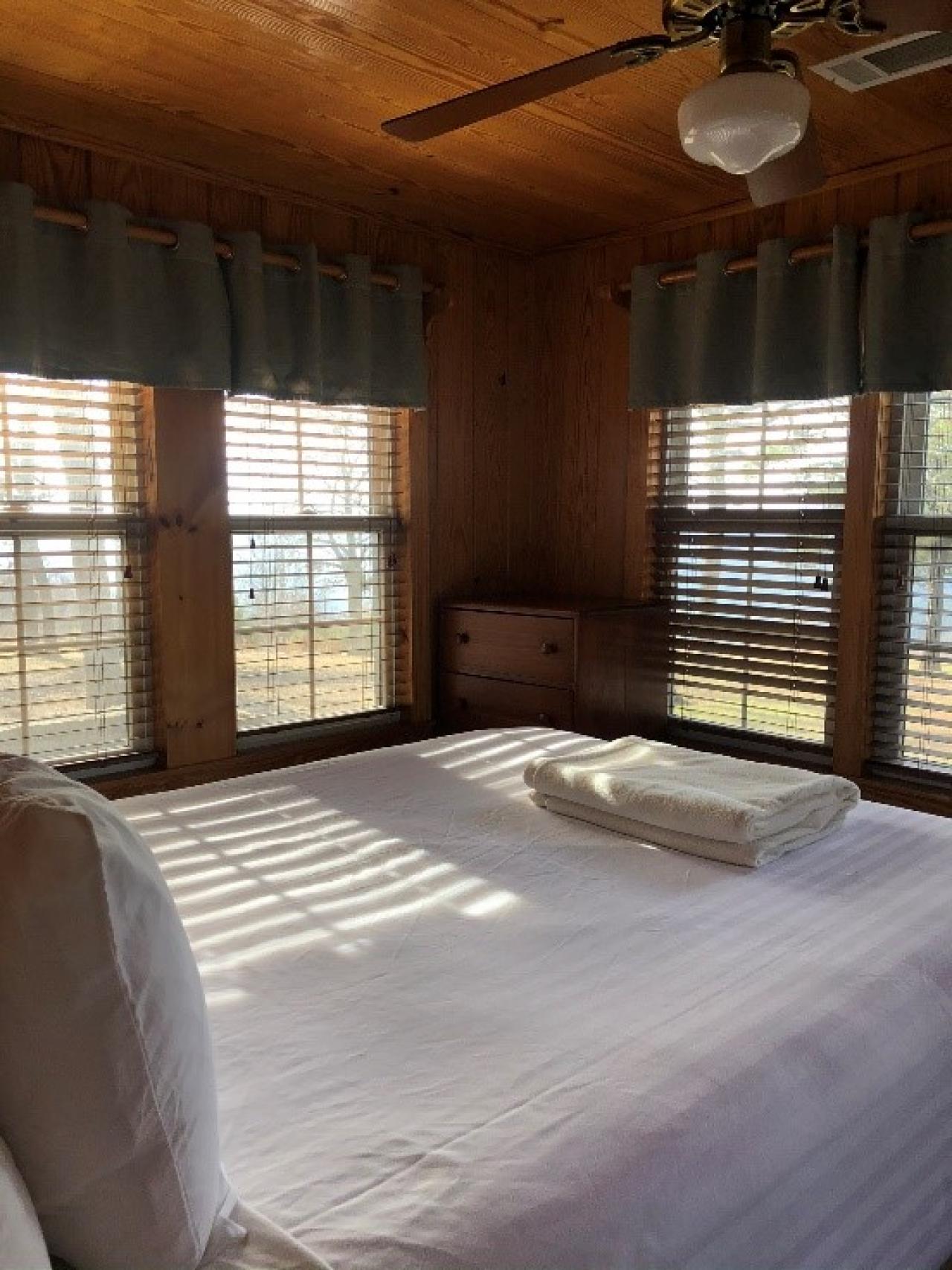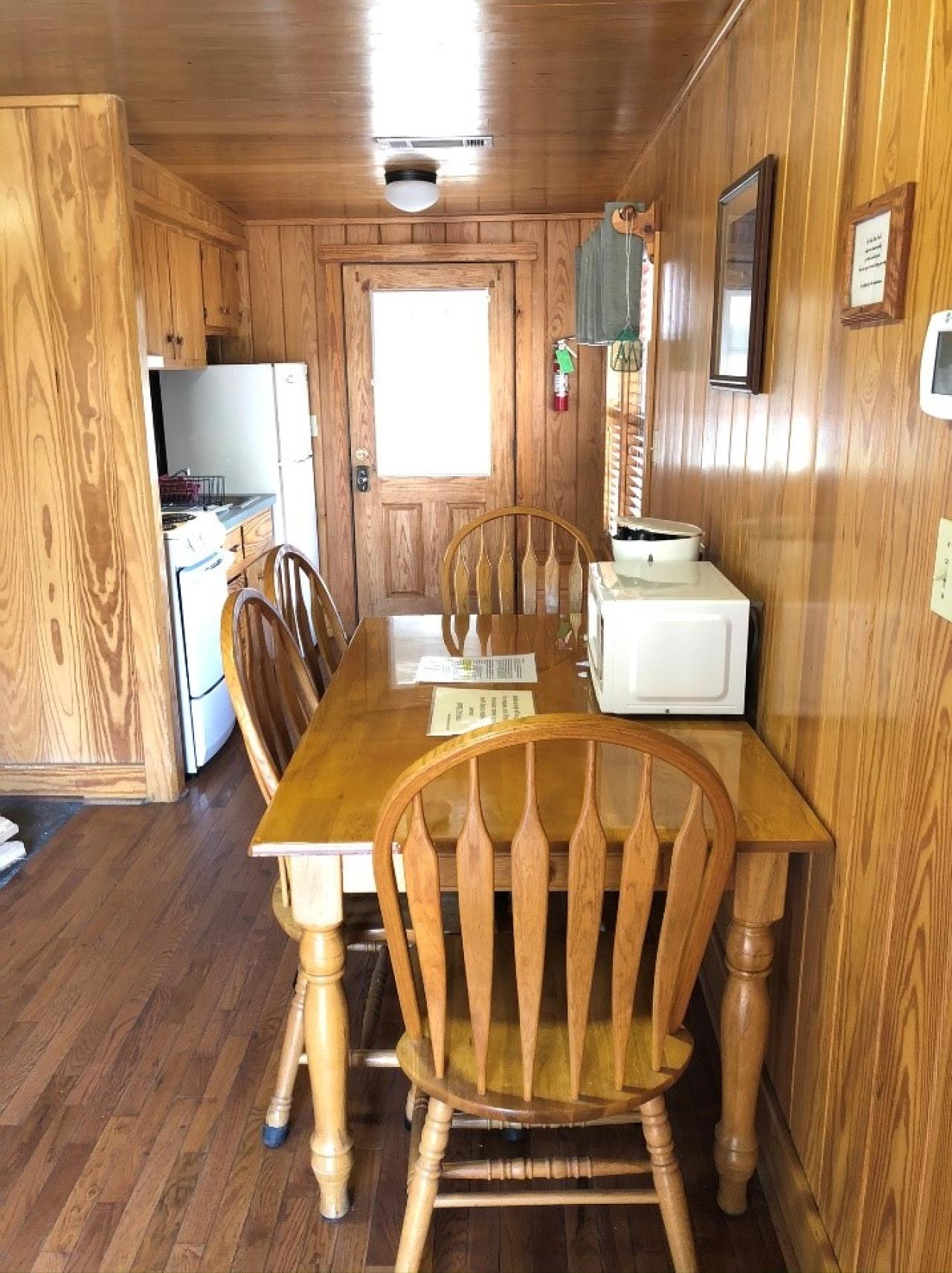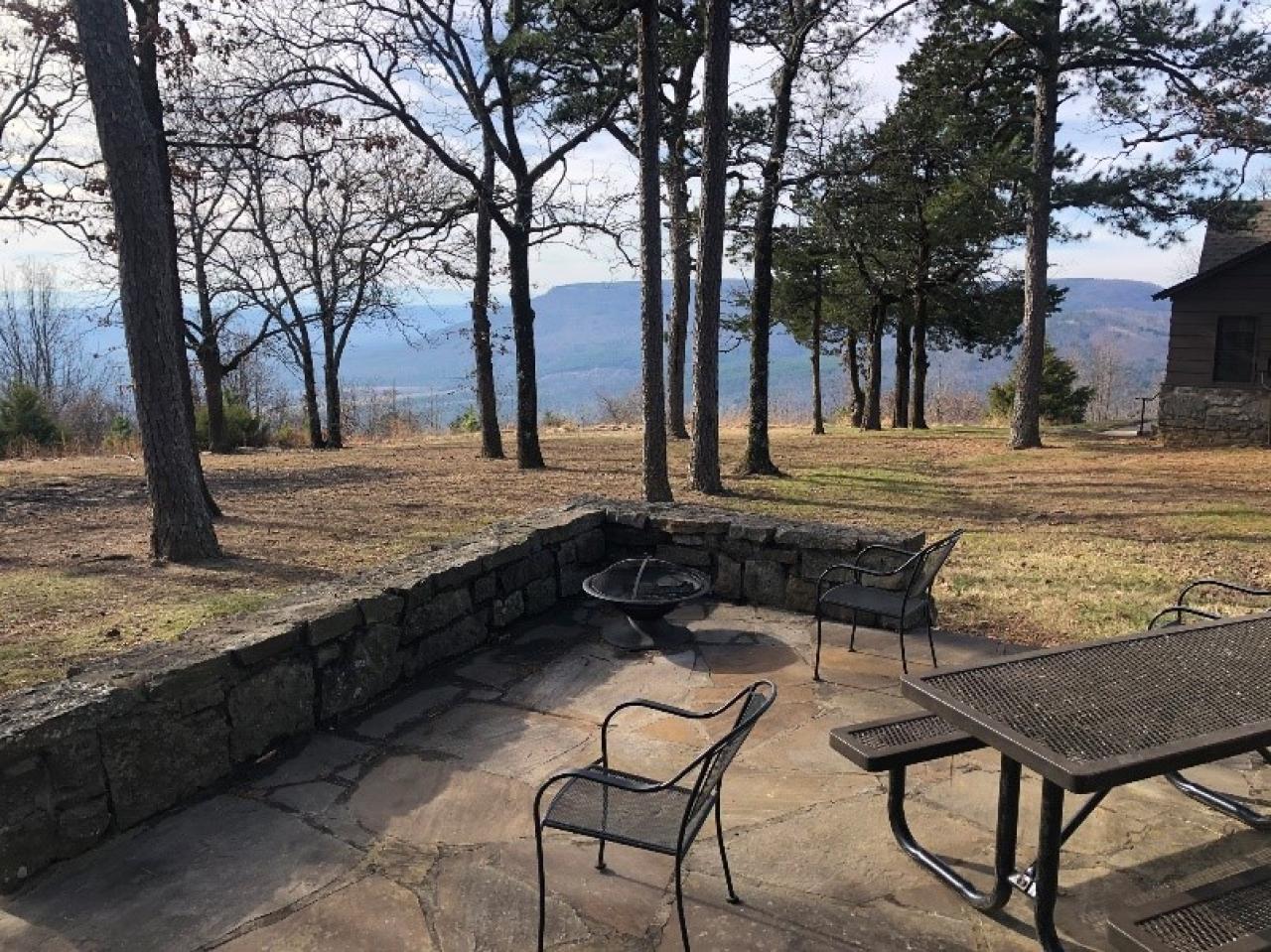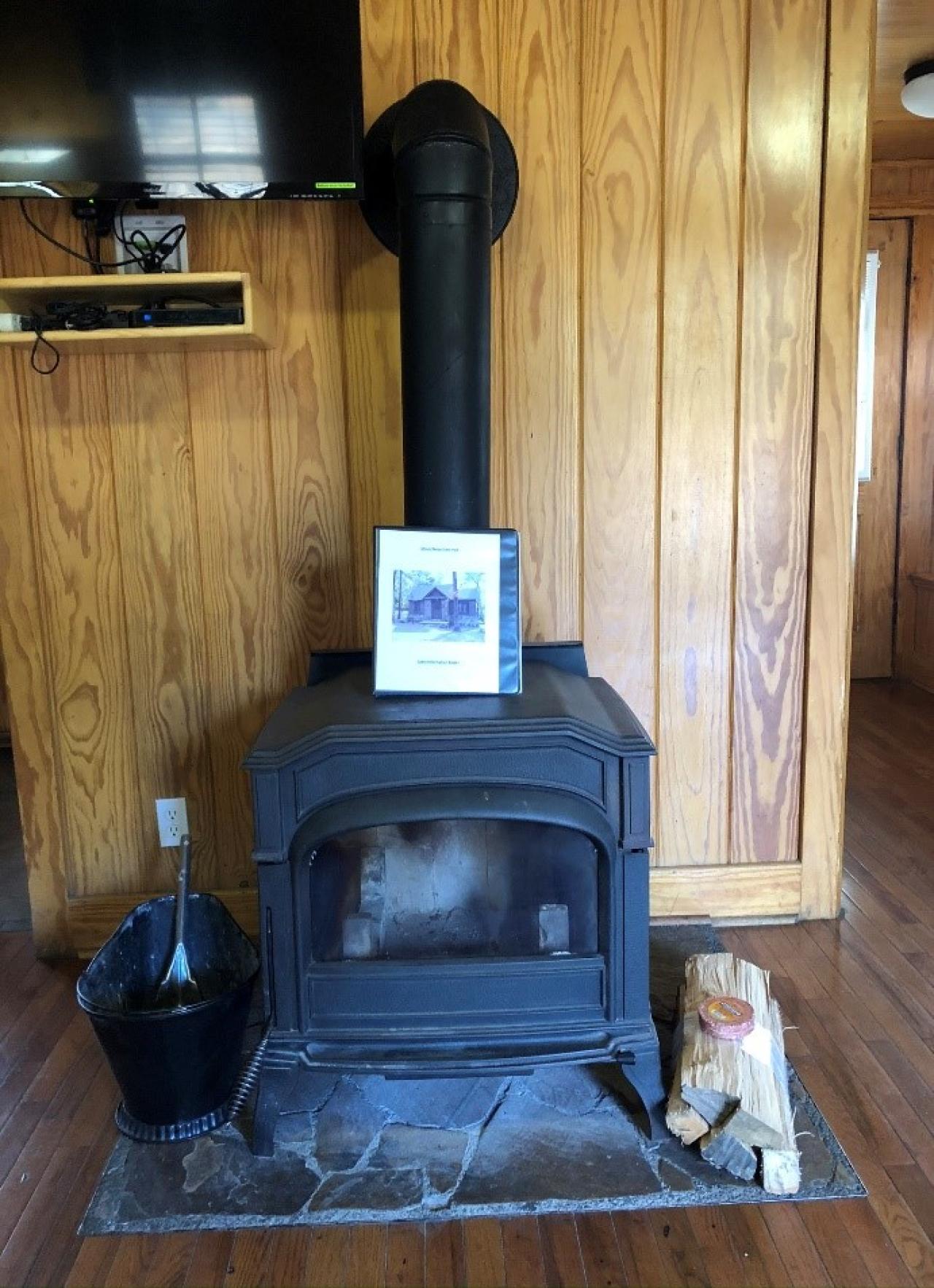 Mount Nebo Cabin 14
1 bedroom, 1 bath
Maximum occupancy is 4
Woodstove
Has a view
Outdoor seating with firepit
Rim Trail Access 
Smallest 1-bedroom cabin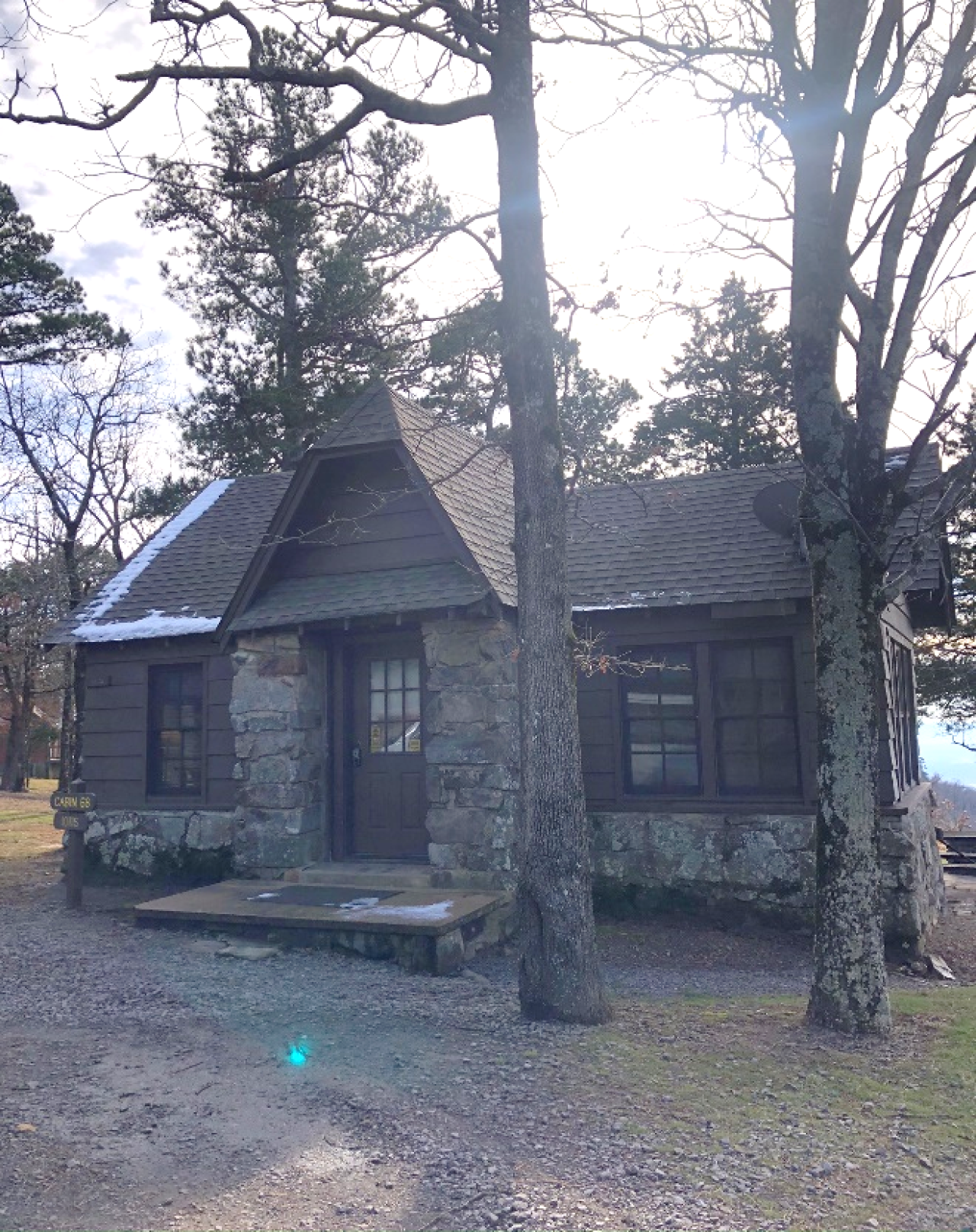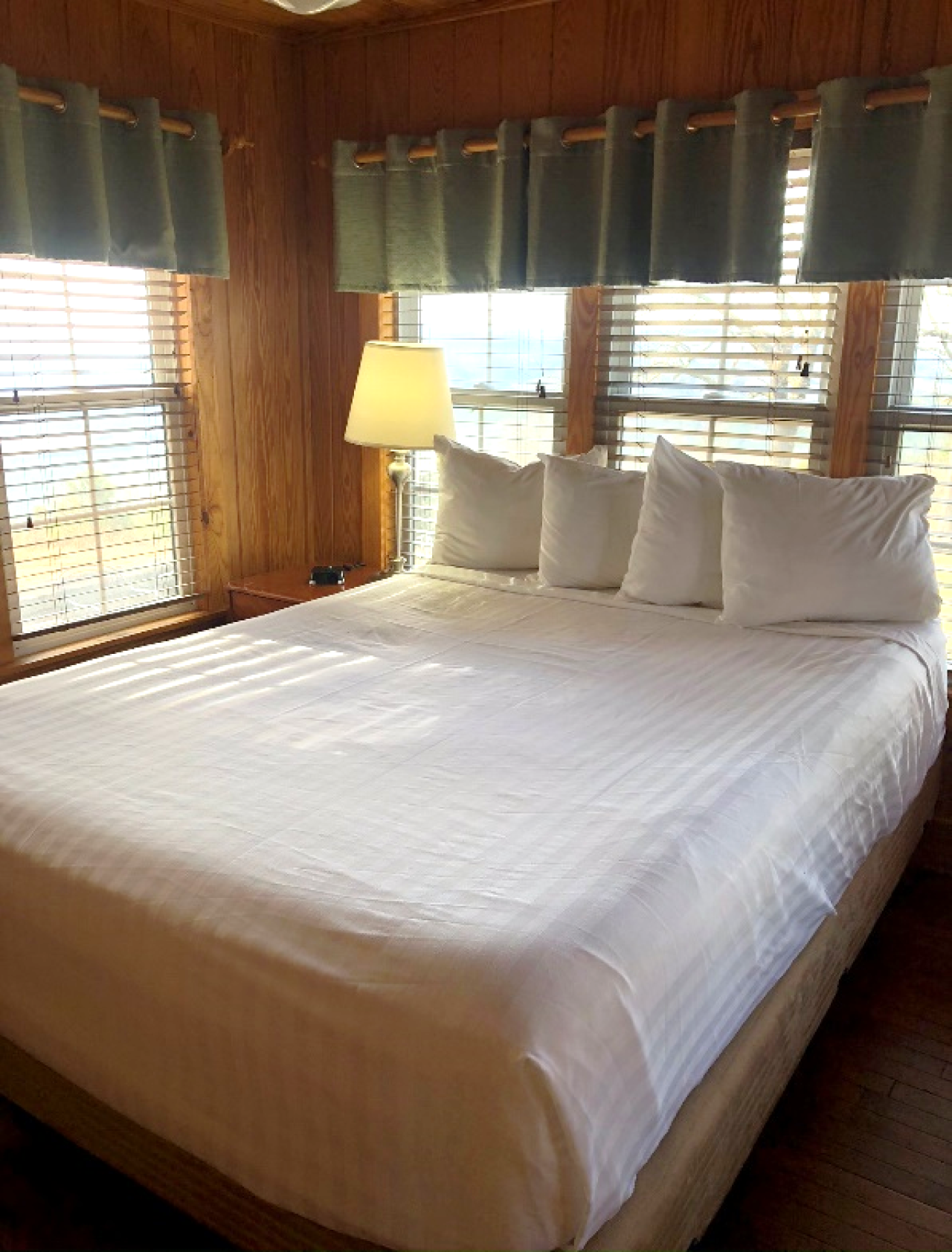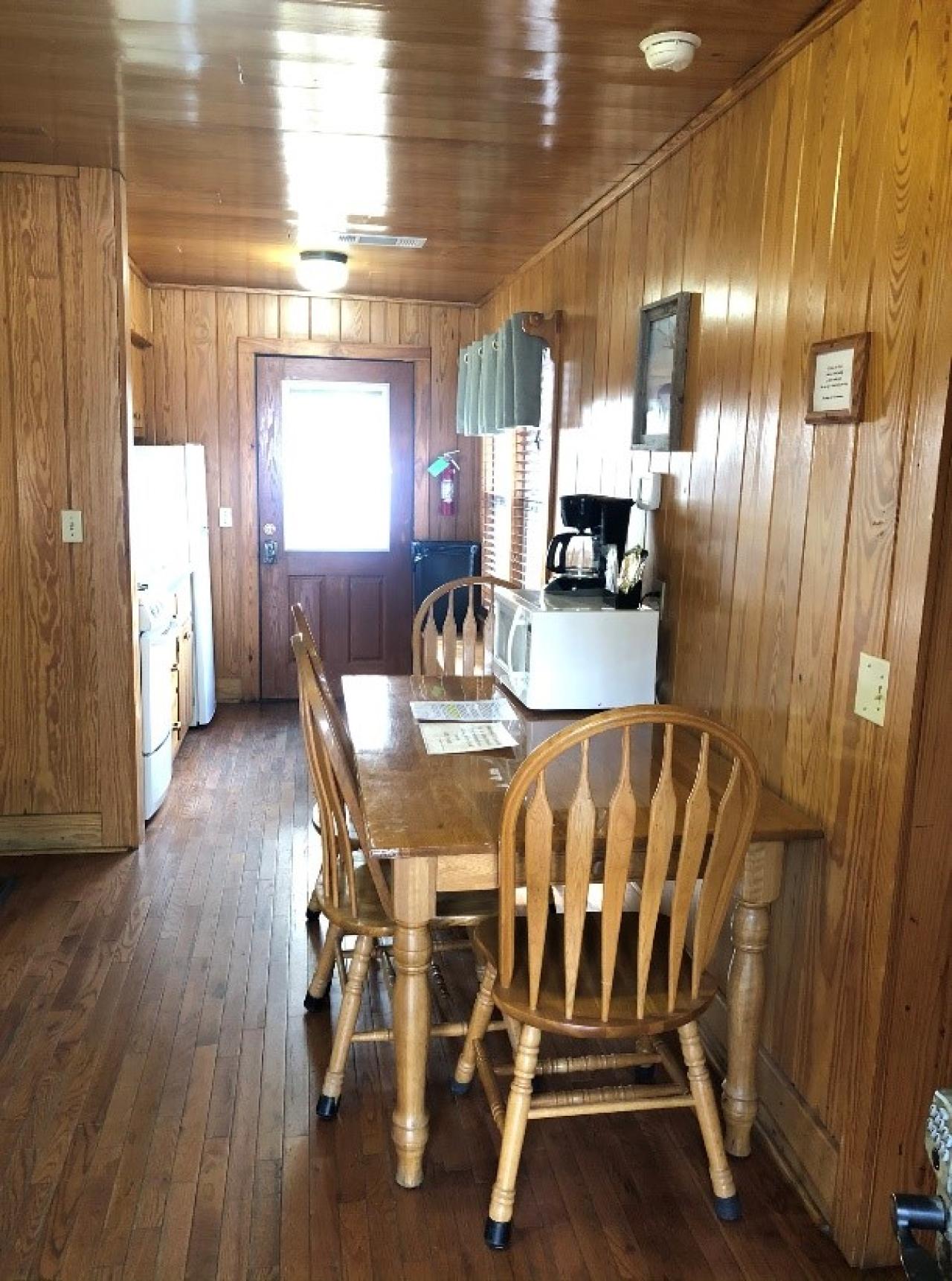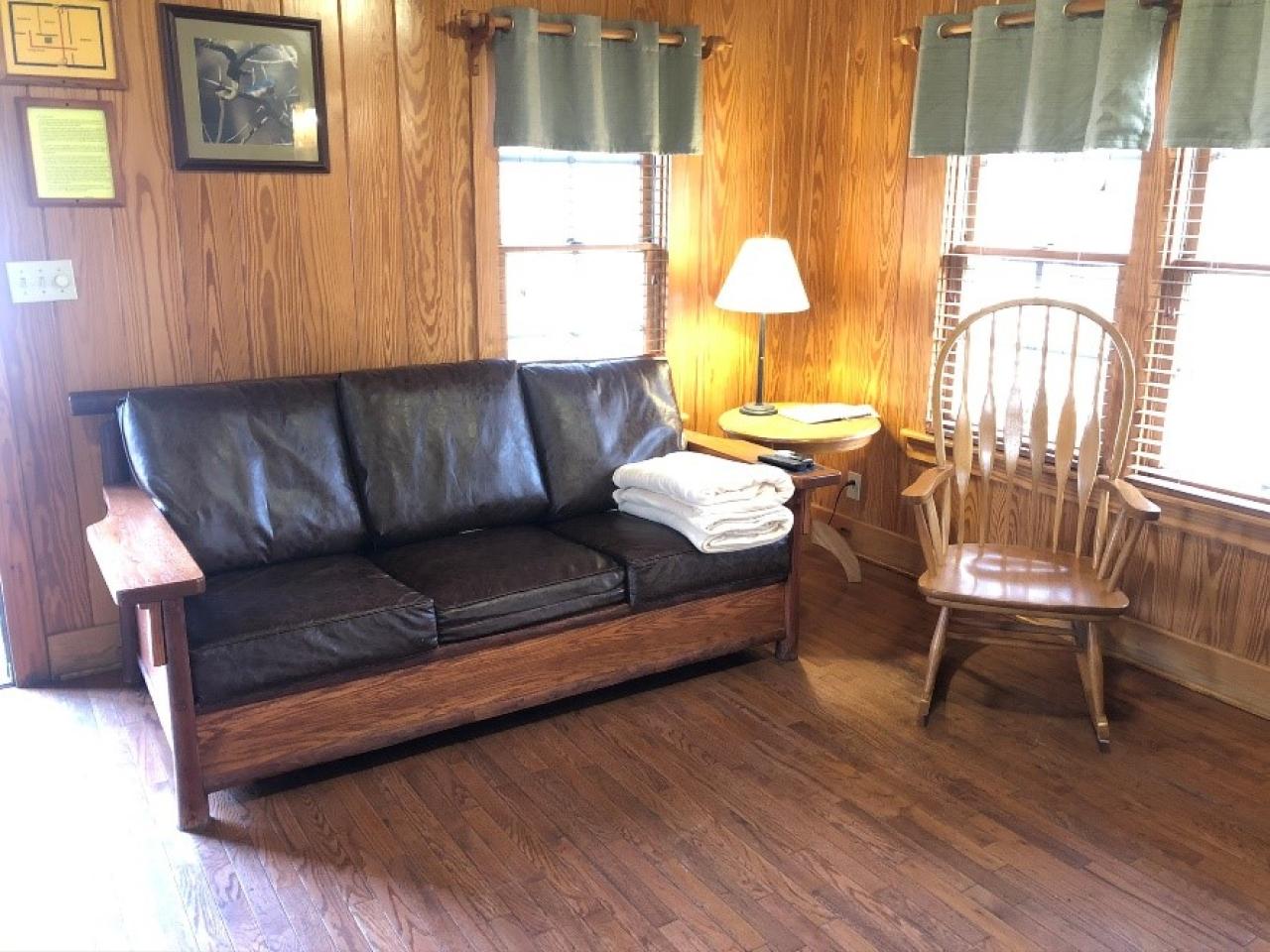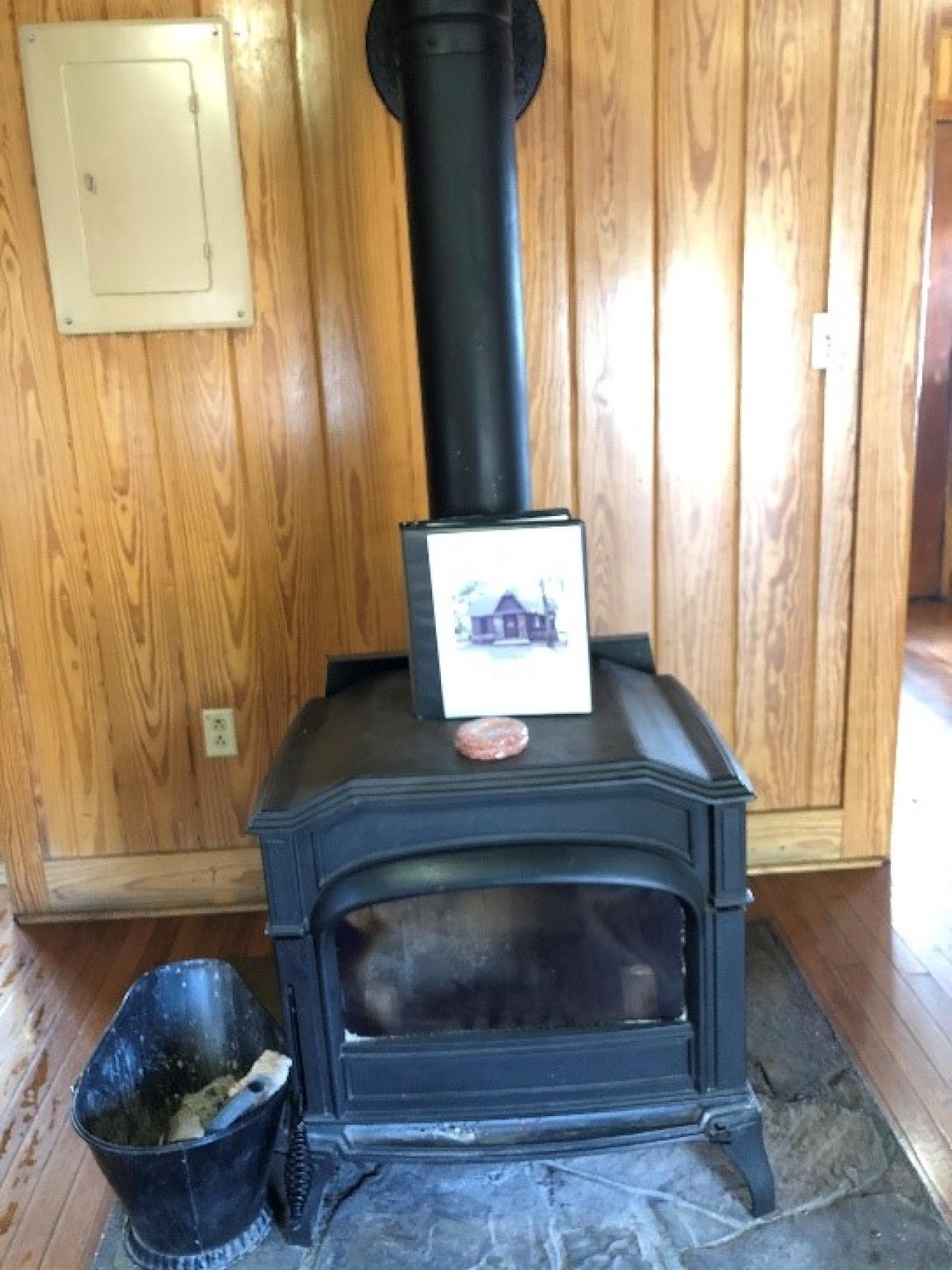 Mount Nebo Cabin 15
1 bedroom, 1 bath
Maximum occupancy is 4
Fireplace
Covered back porch
Outdoor seating
Rim Trail Access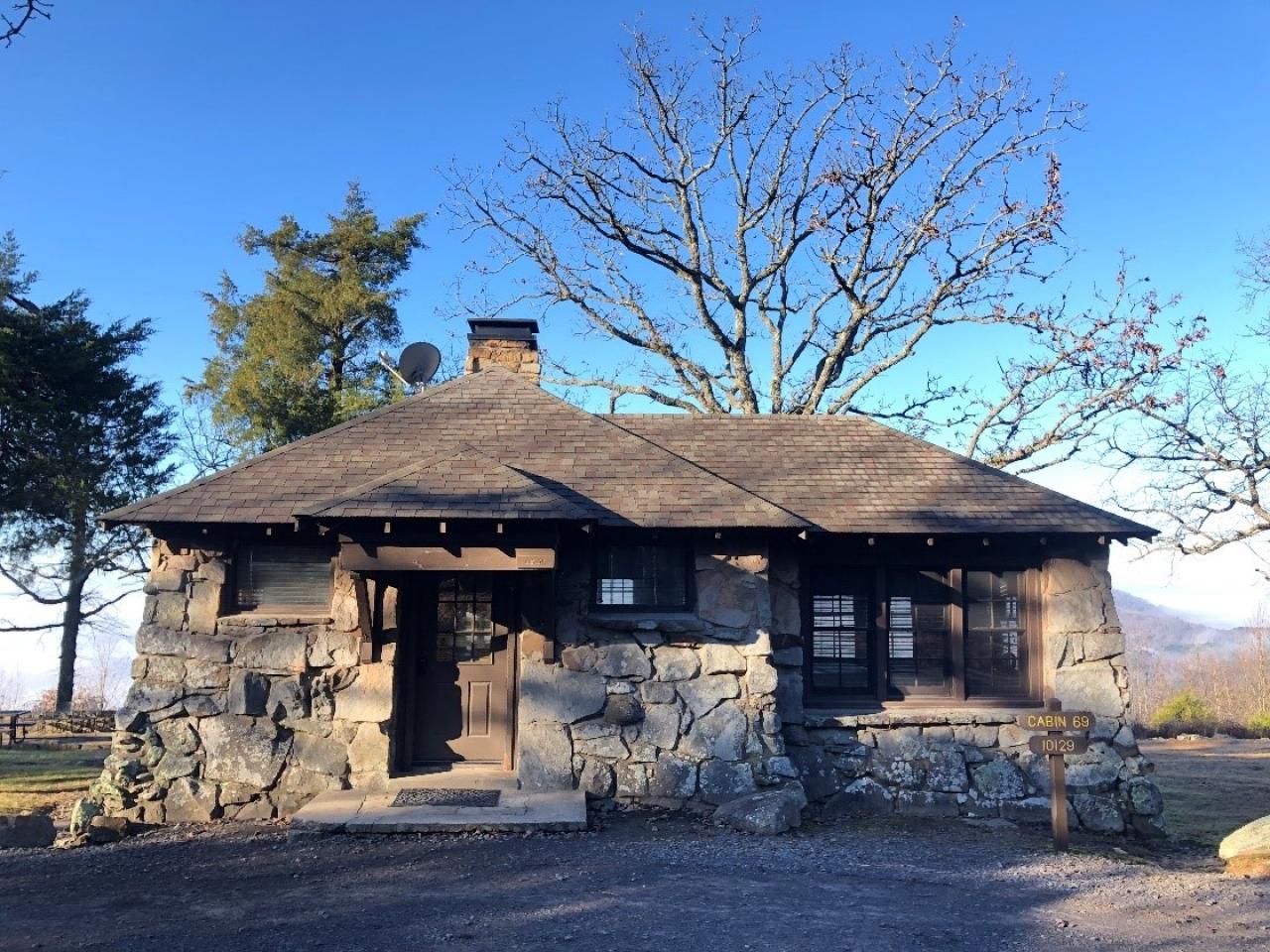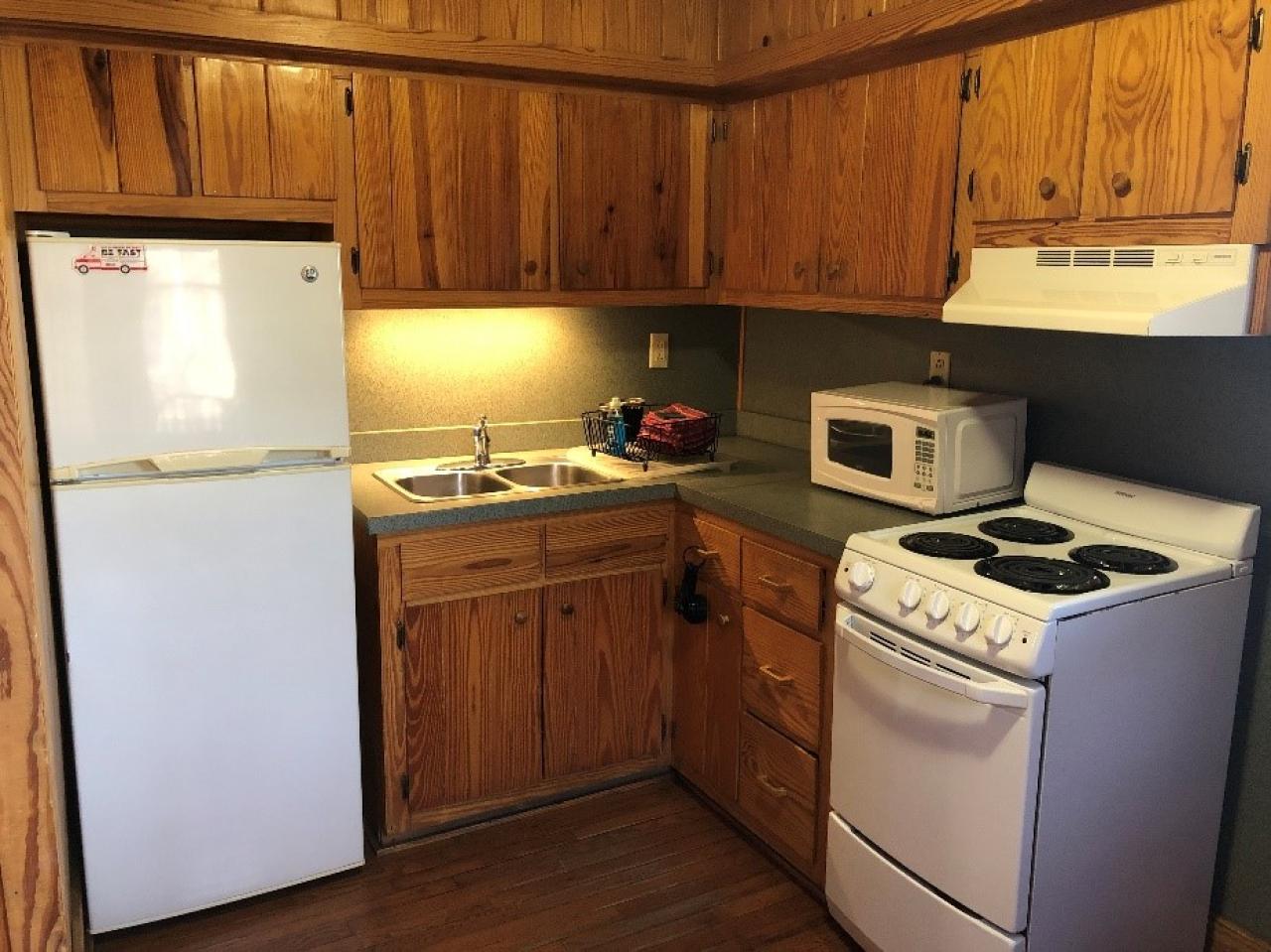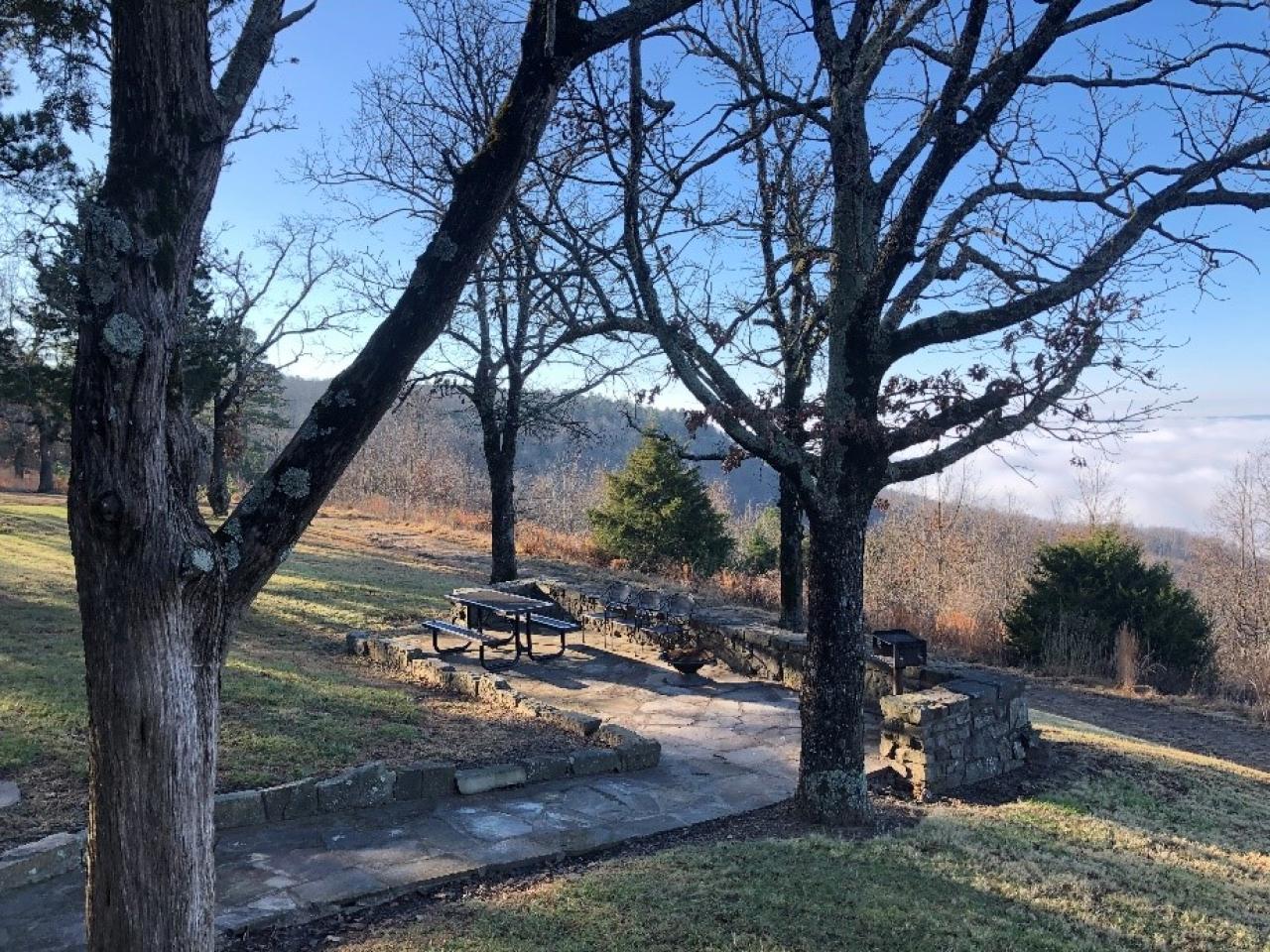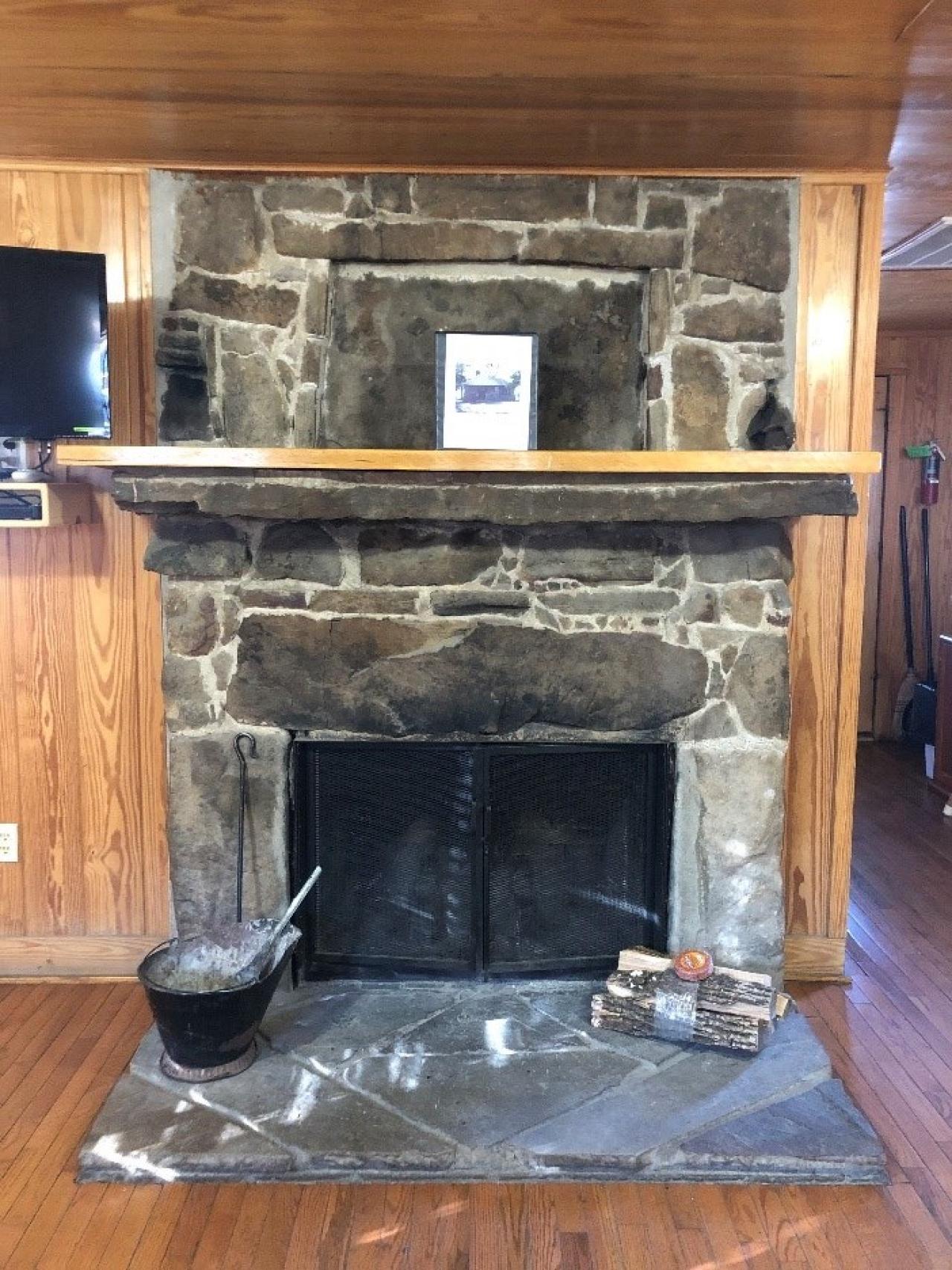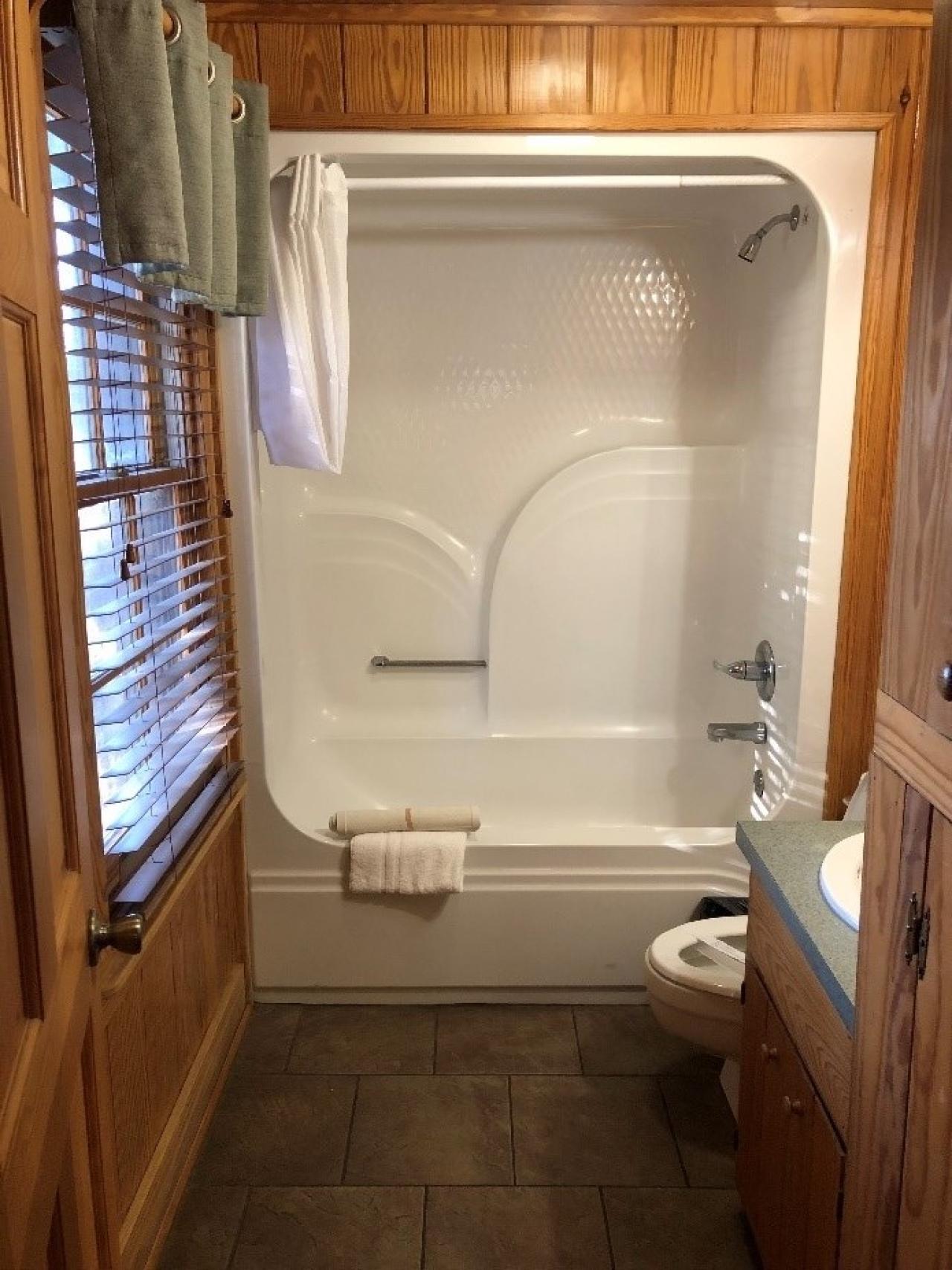 Mount Nebo Cabin 11
Max occupancy is 8
3-bedroom, 2 bath, fireplace, jacuzzi tub, 3 queen size beds, sleeper sofa
Has a view
Has a covered deck patio
Charcoal grill and outdoor seating available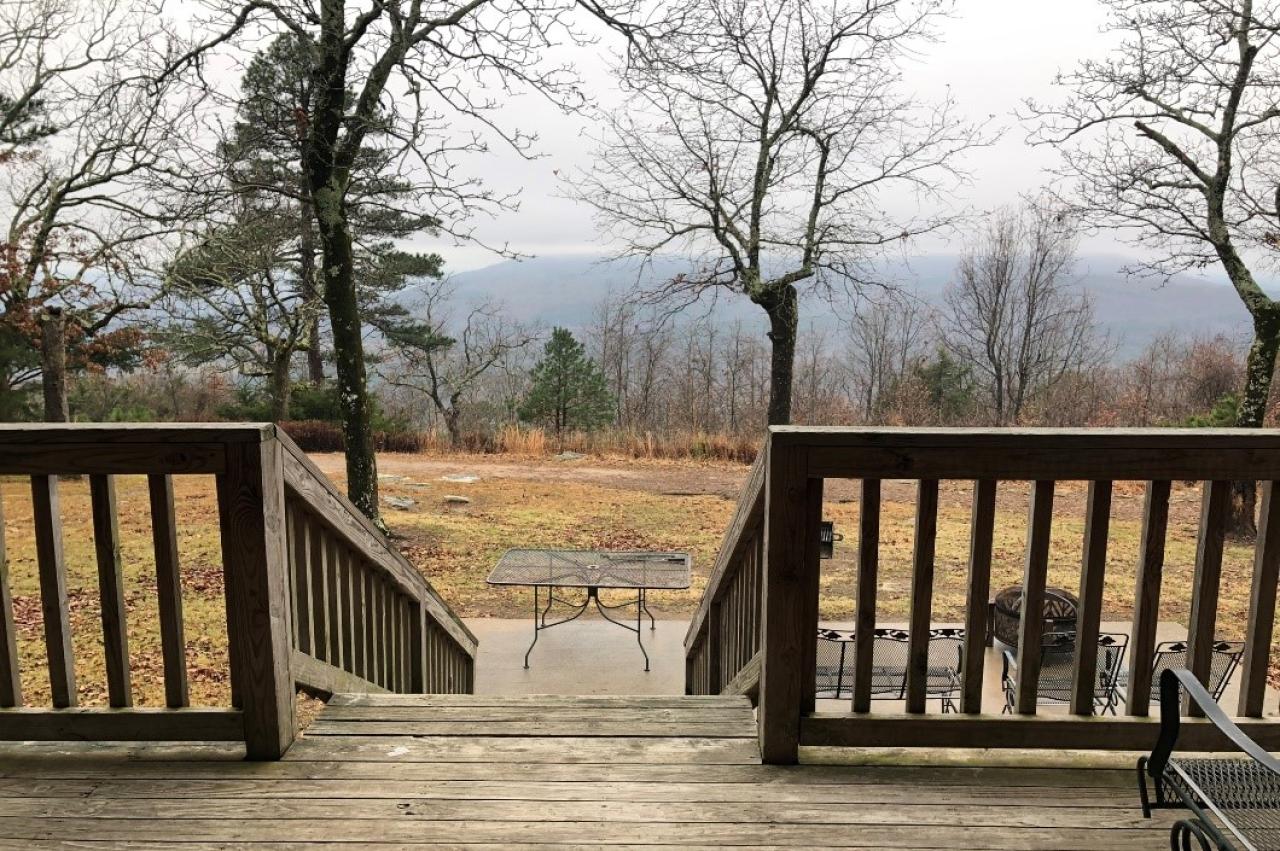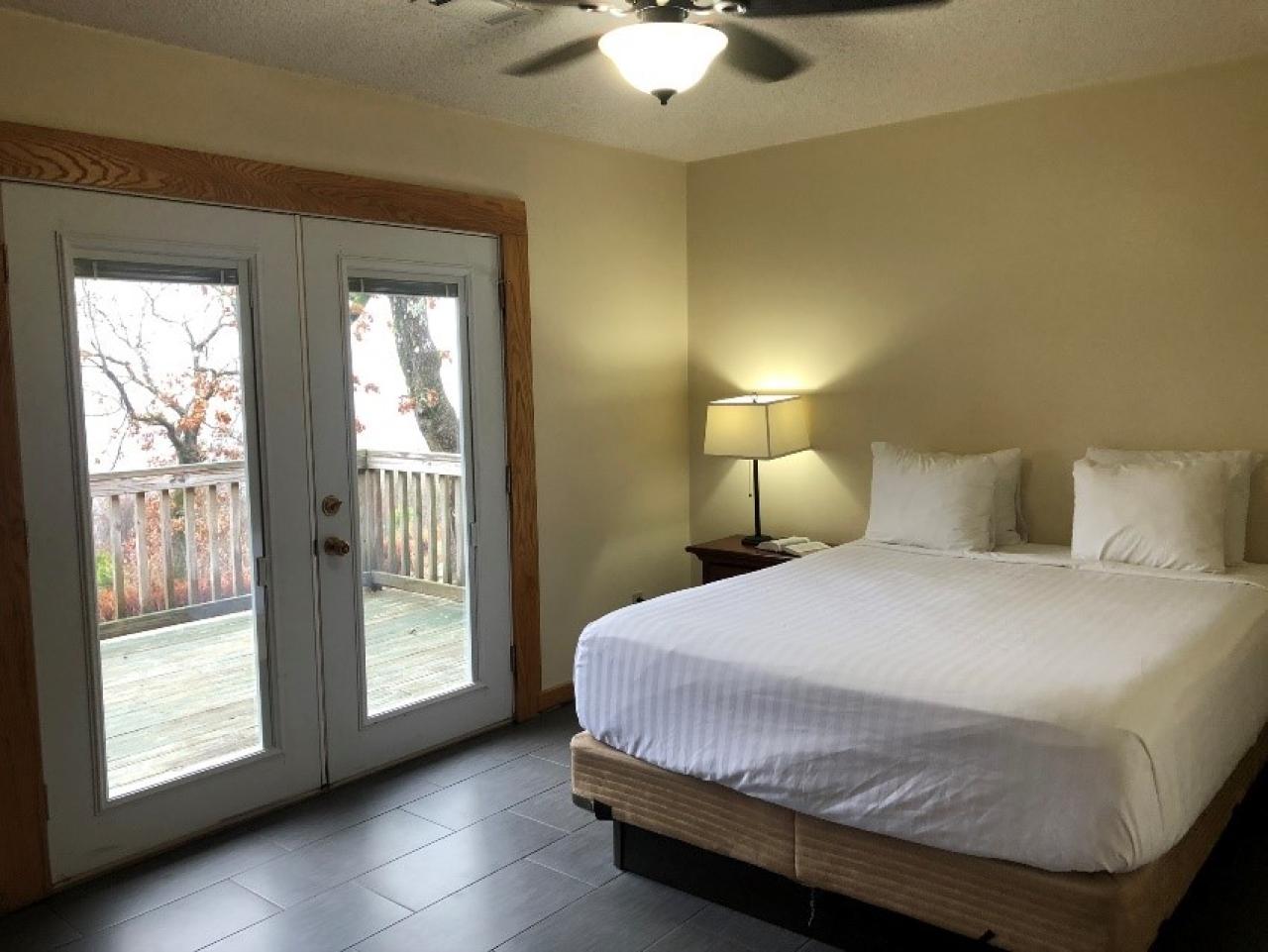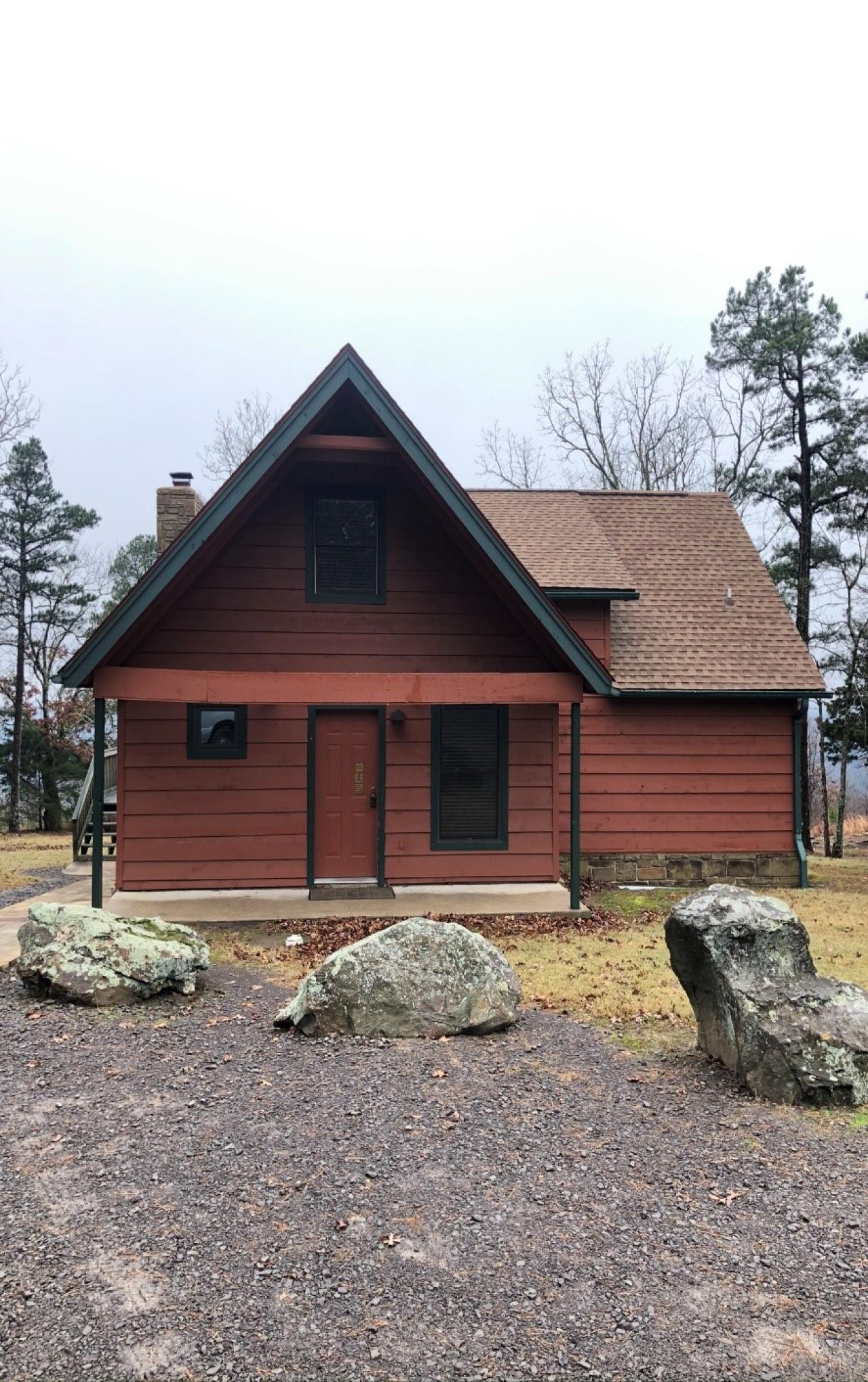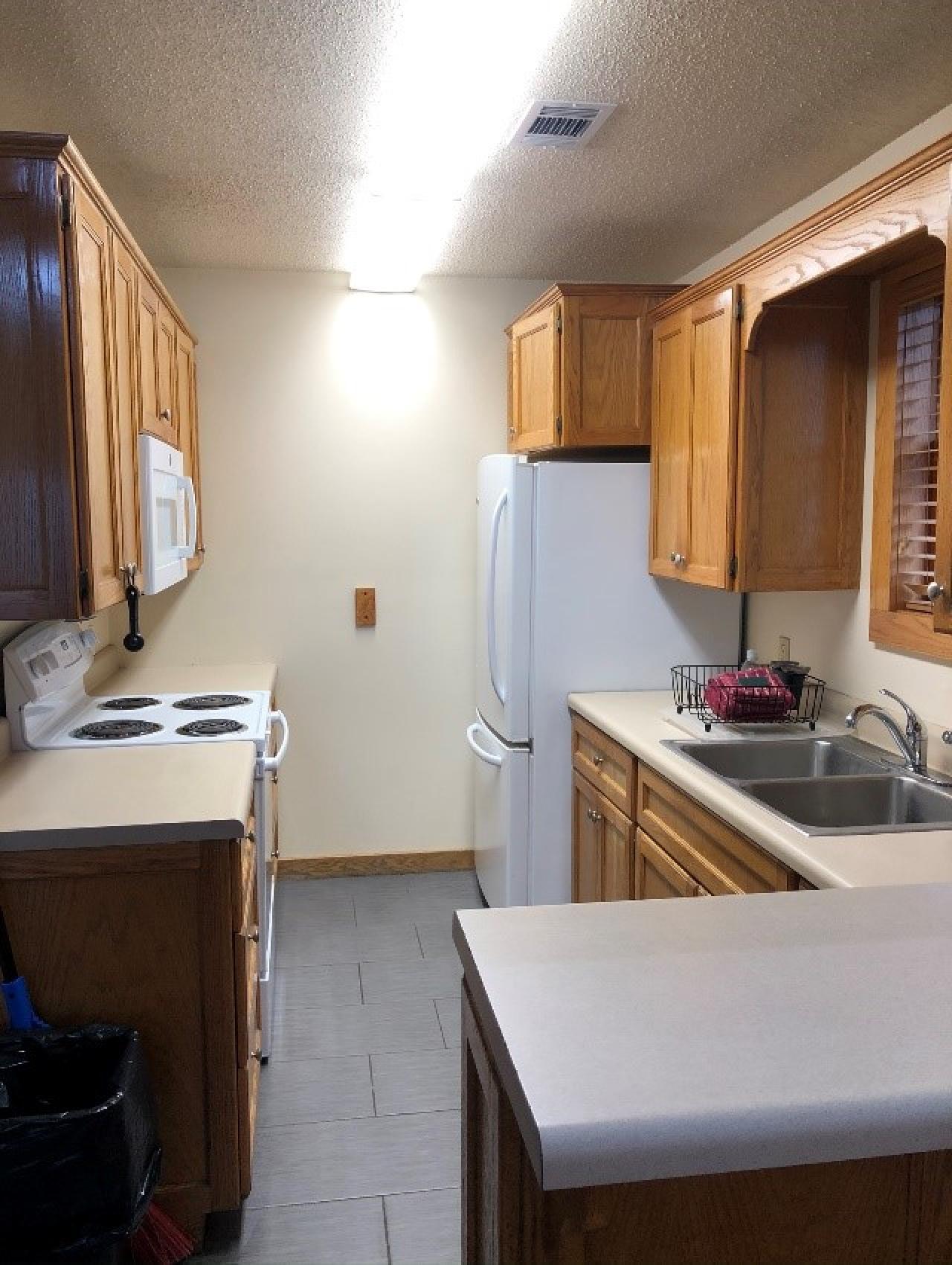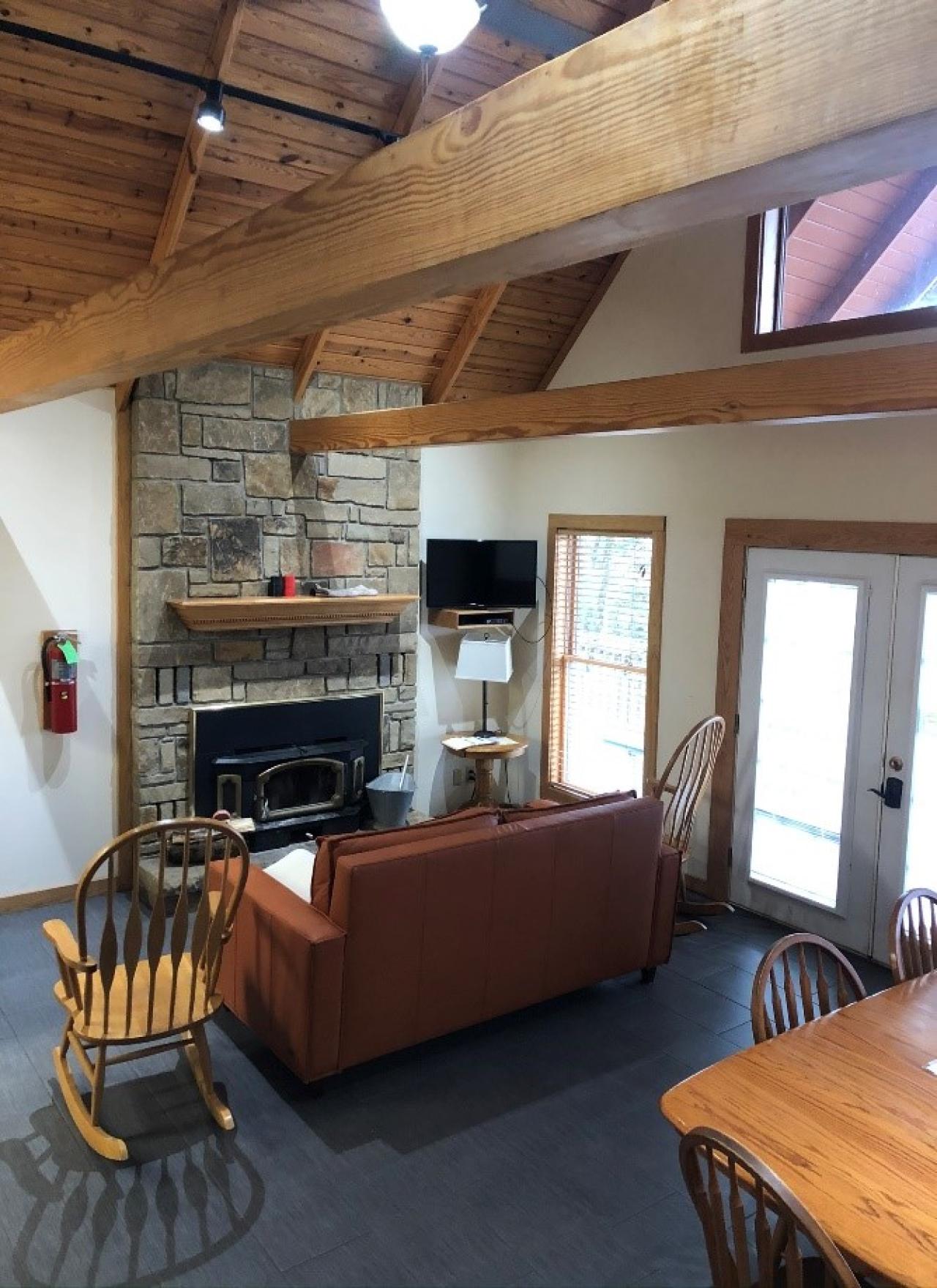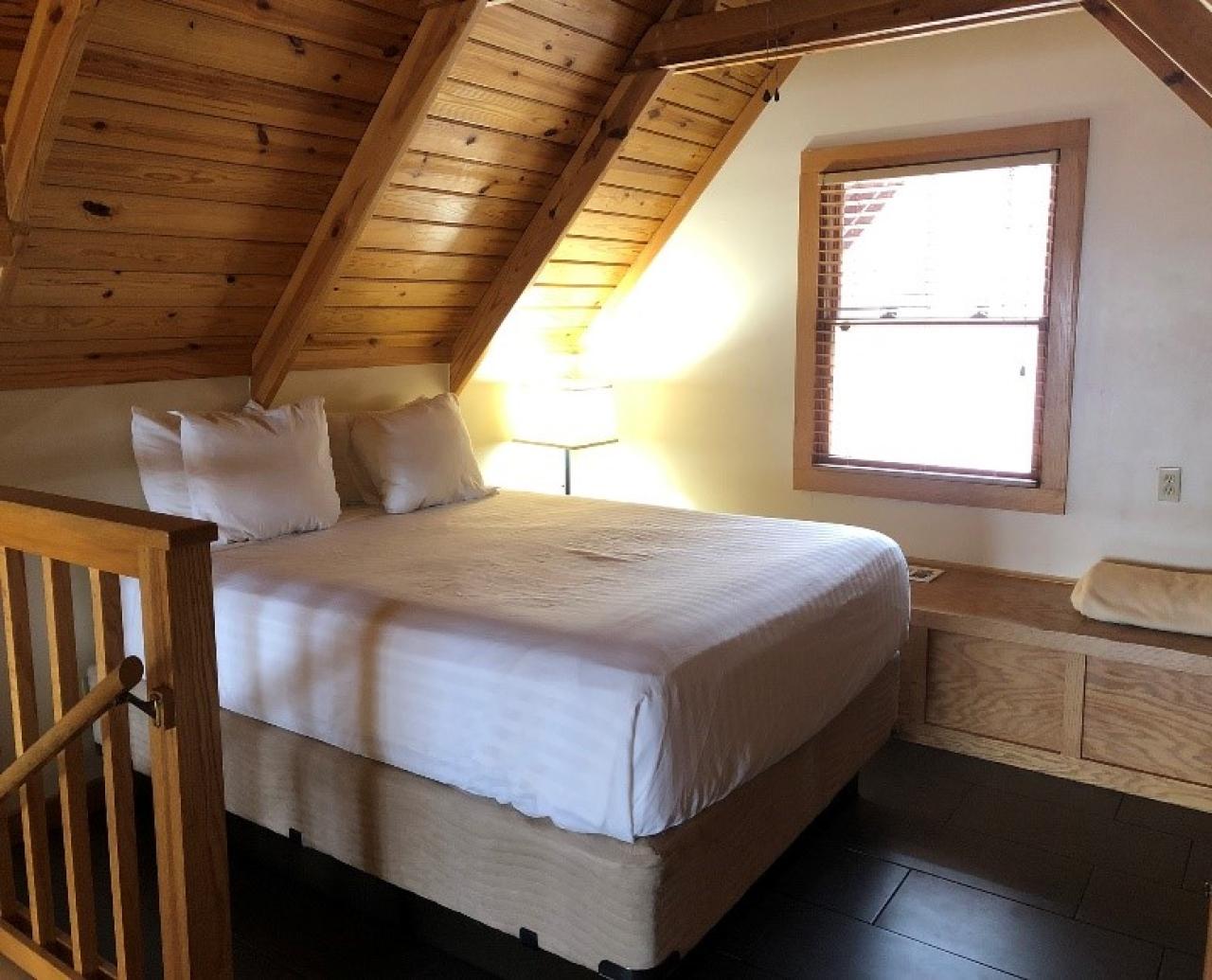 Mount Nebo Cabin 7
3-bedroom, 2 bath
Maximum capacity is 8
ADA Accessible
Woods view
Fireplace
Outdoor seating area with fire pit
Pet friendly- 2 dog limit, $45 pet fee per pet
Located by Cabin 73, which is identical
Also located across from the campground and playground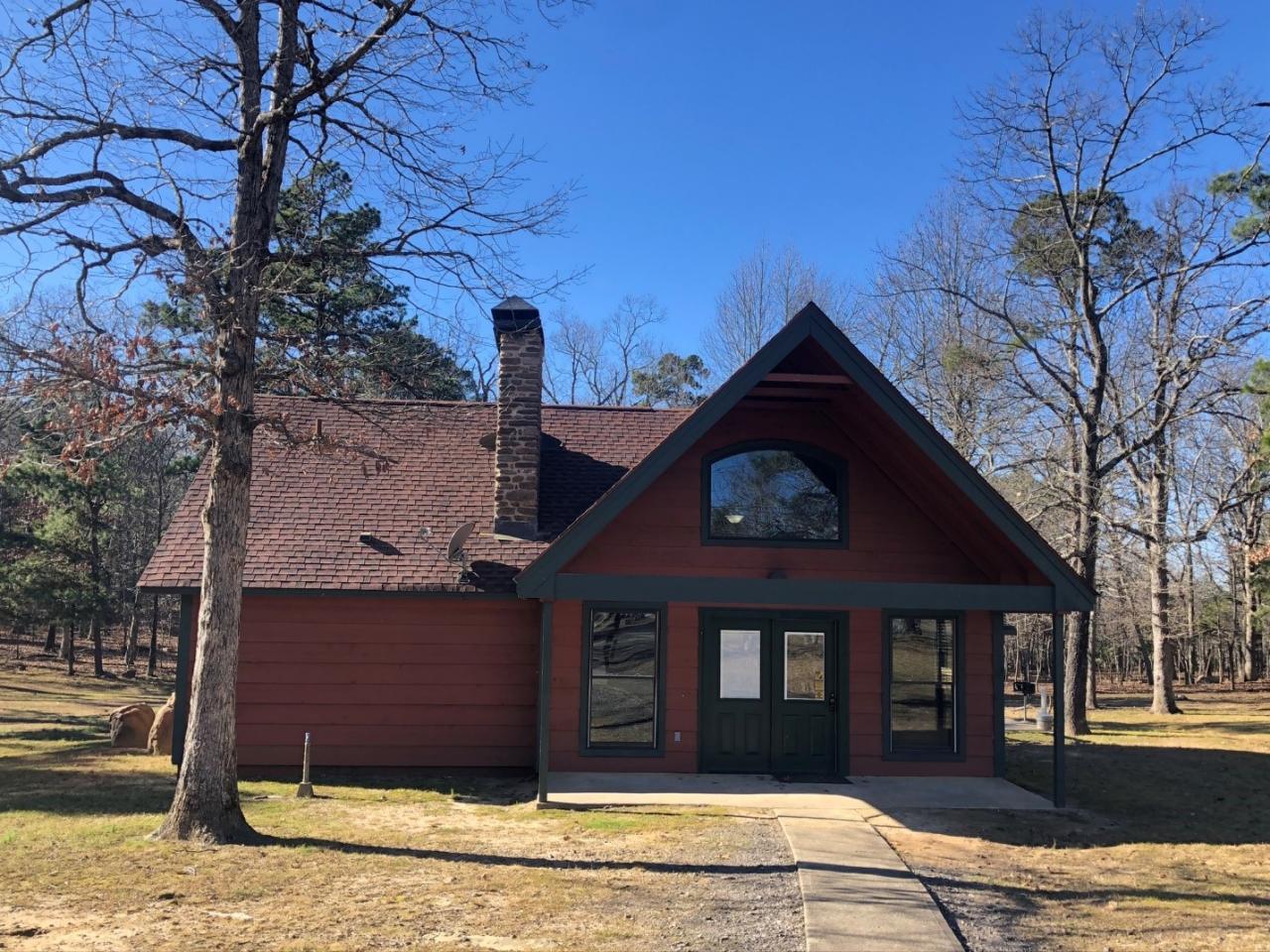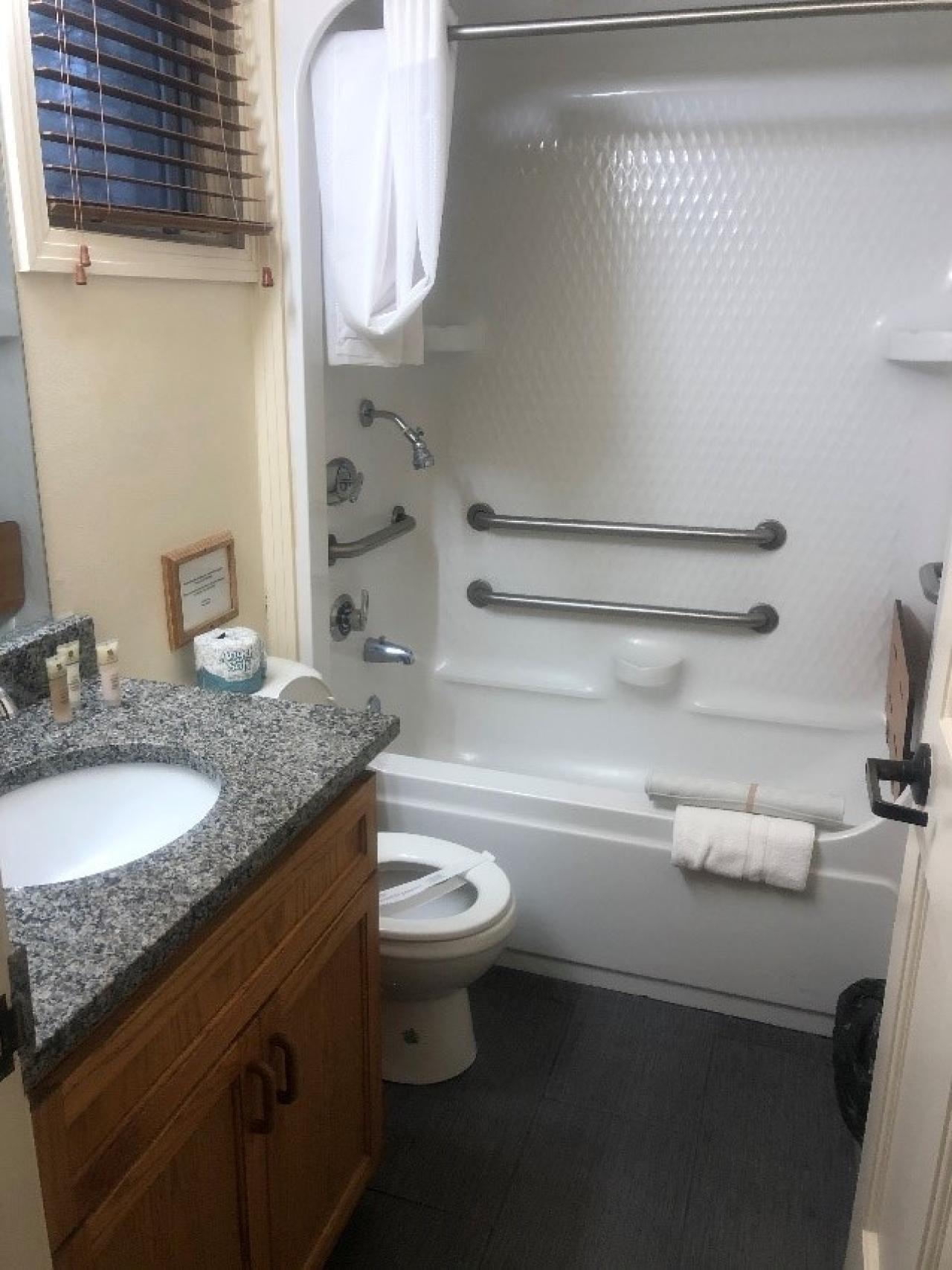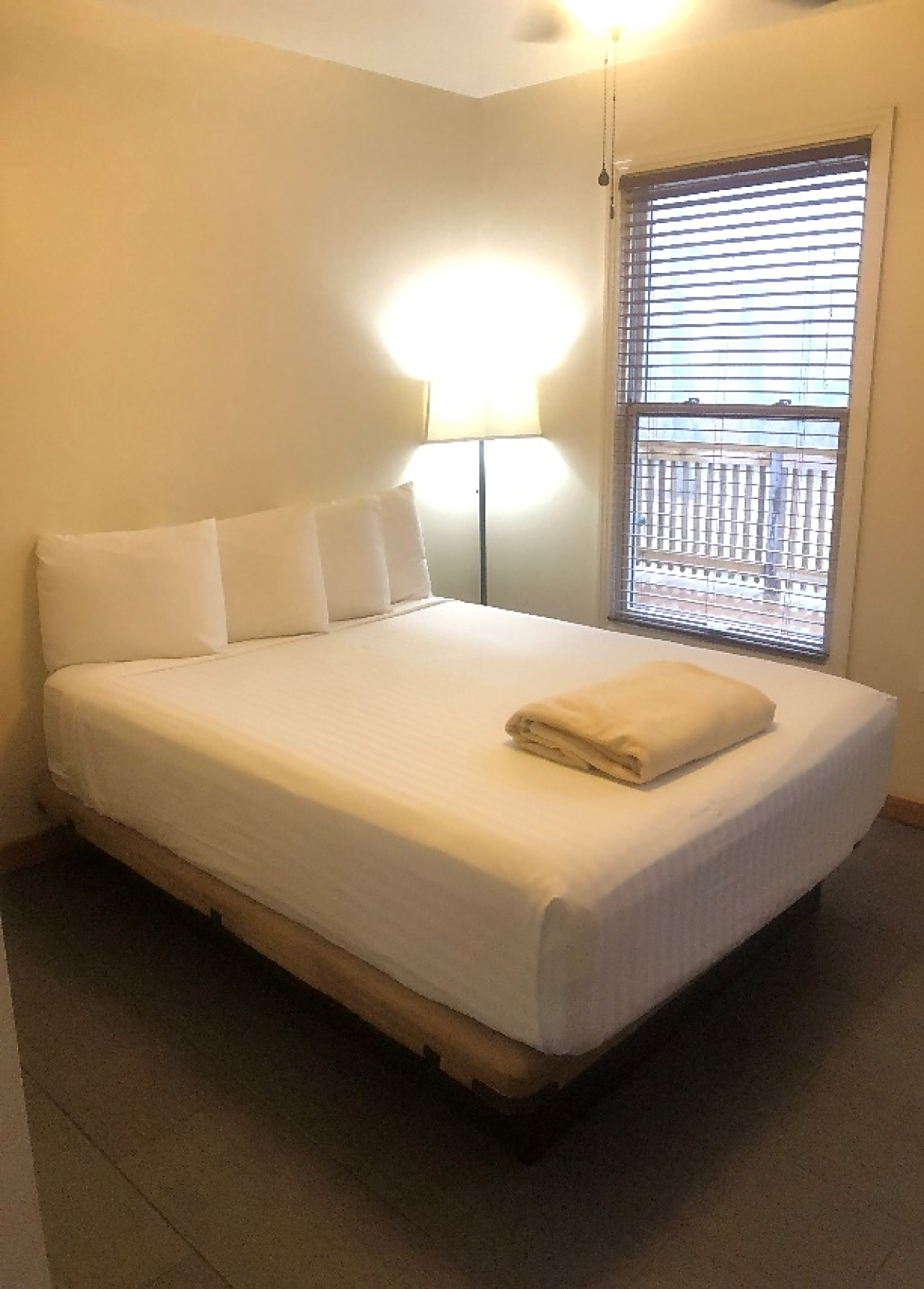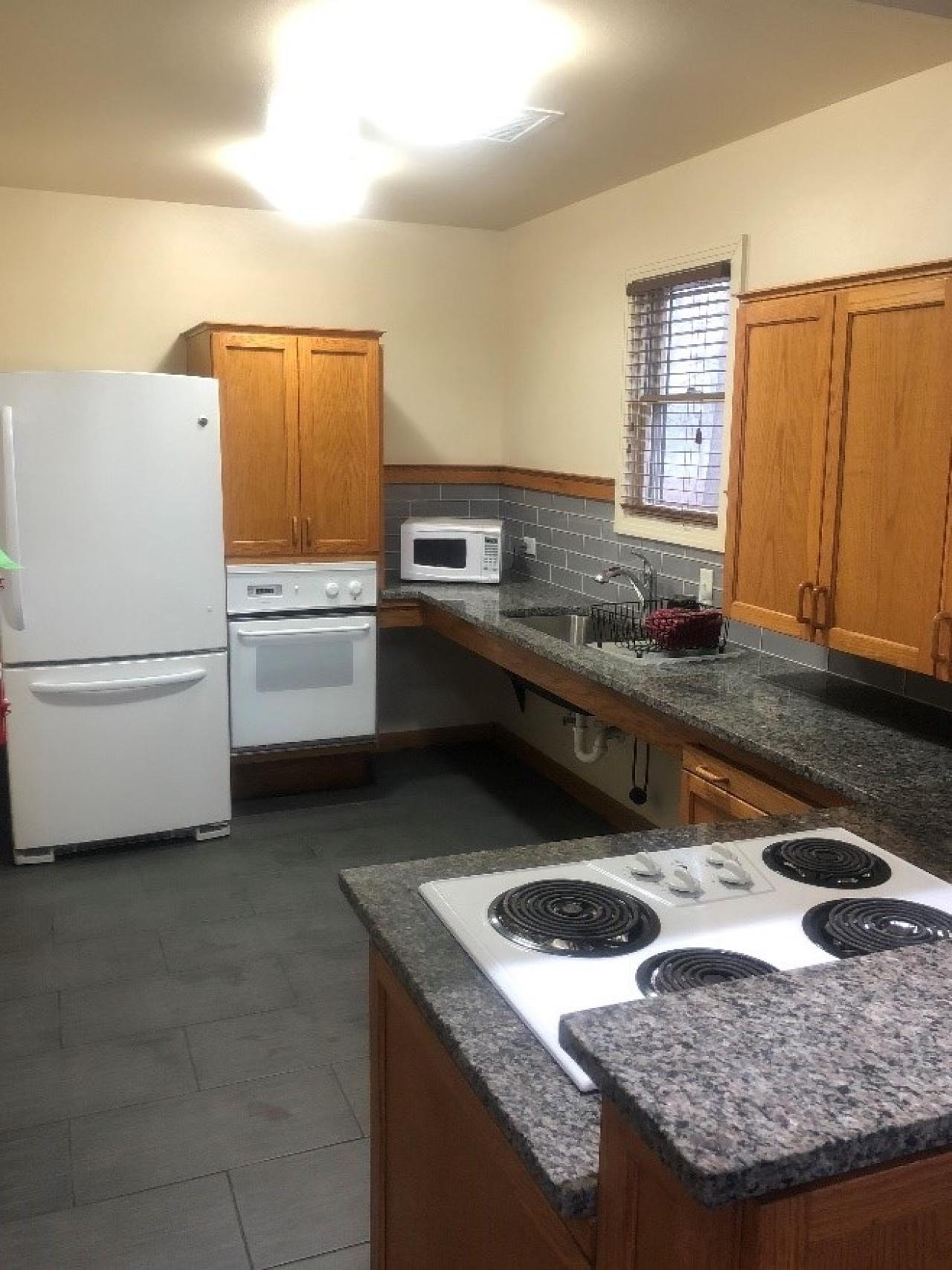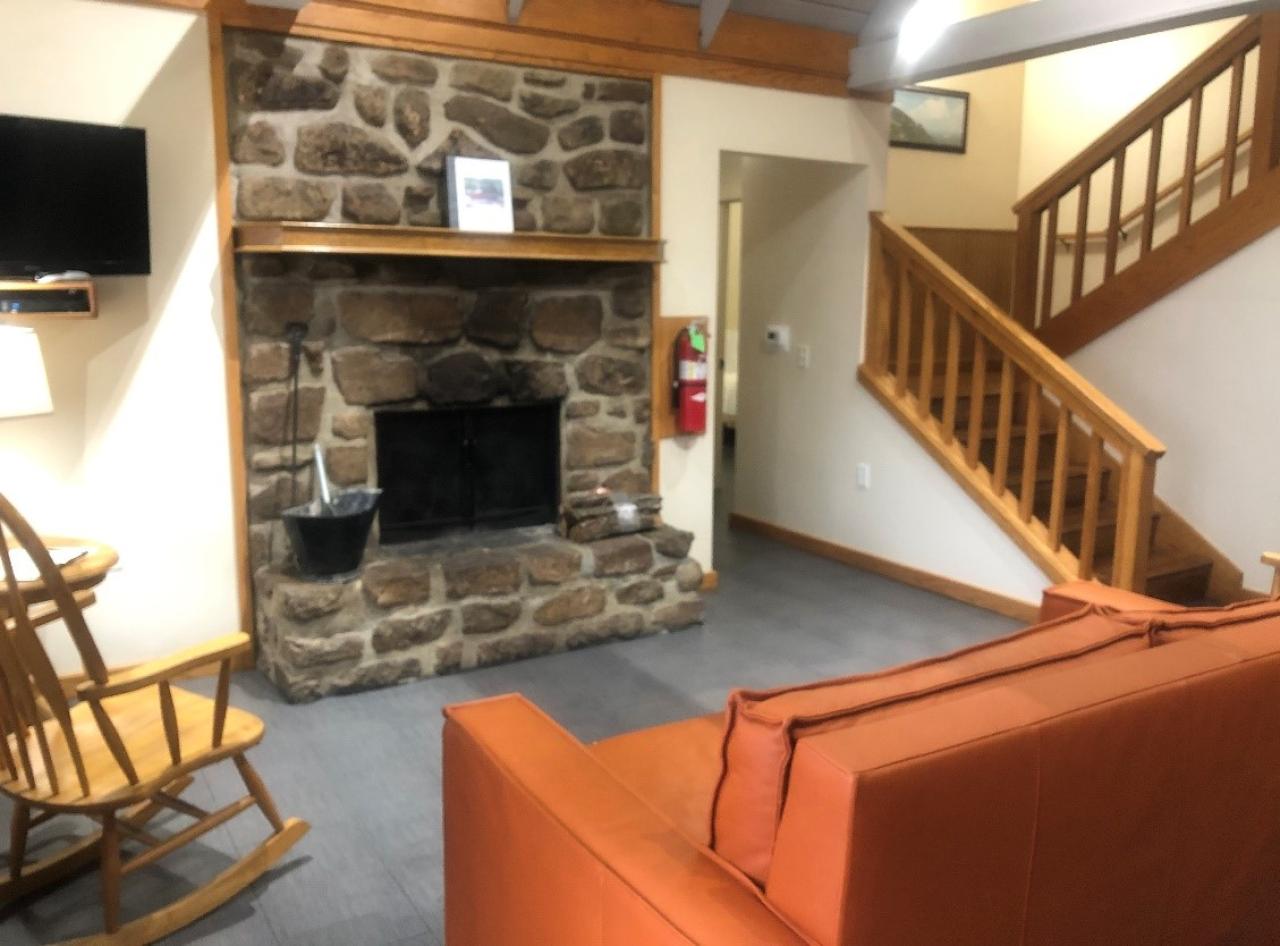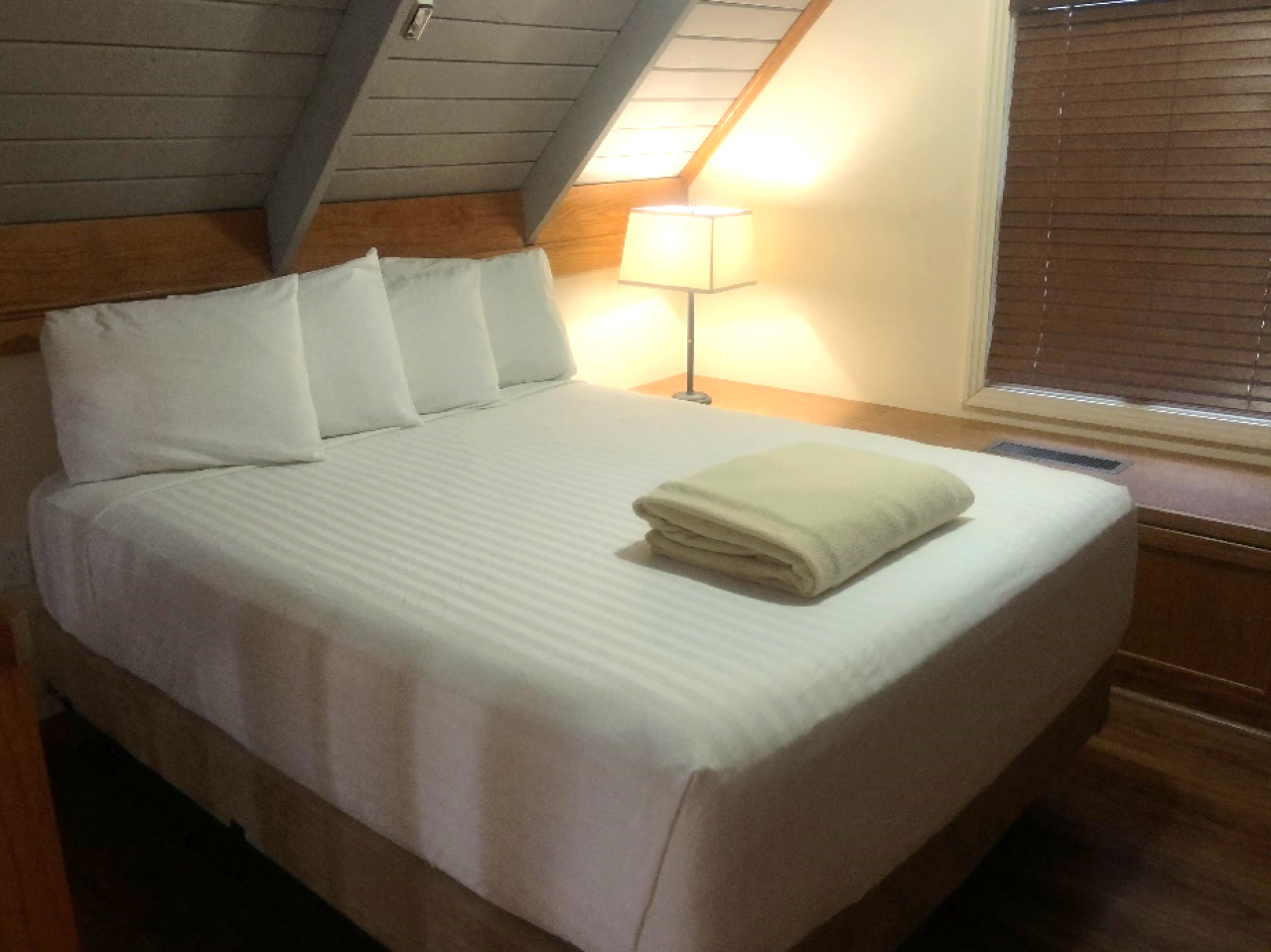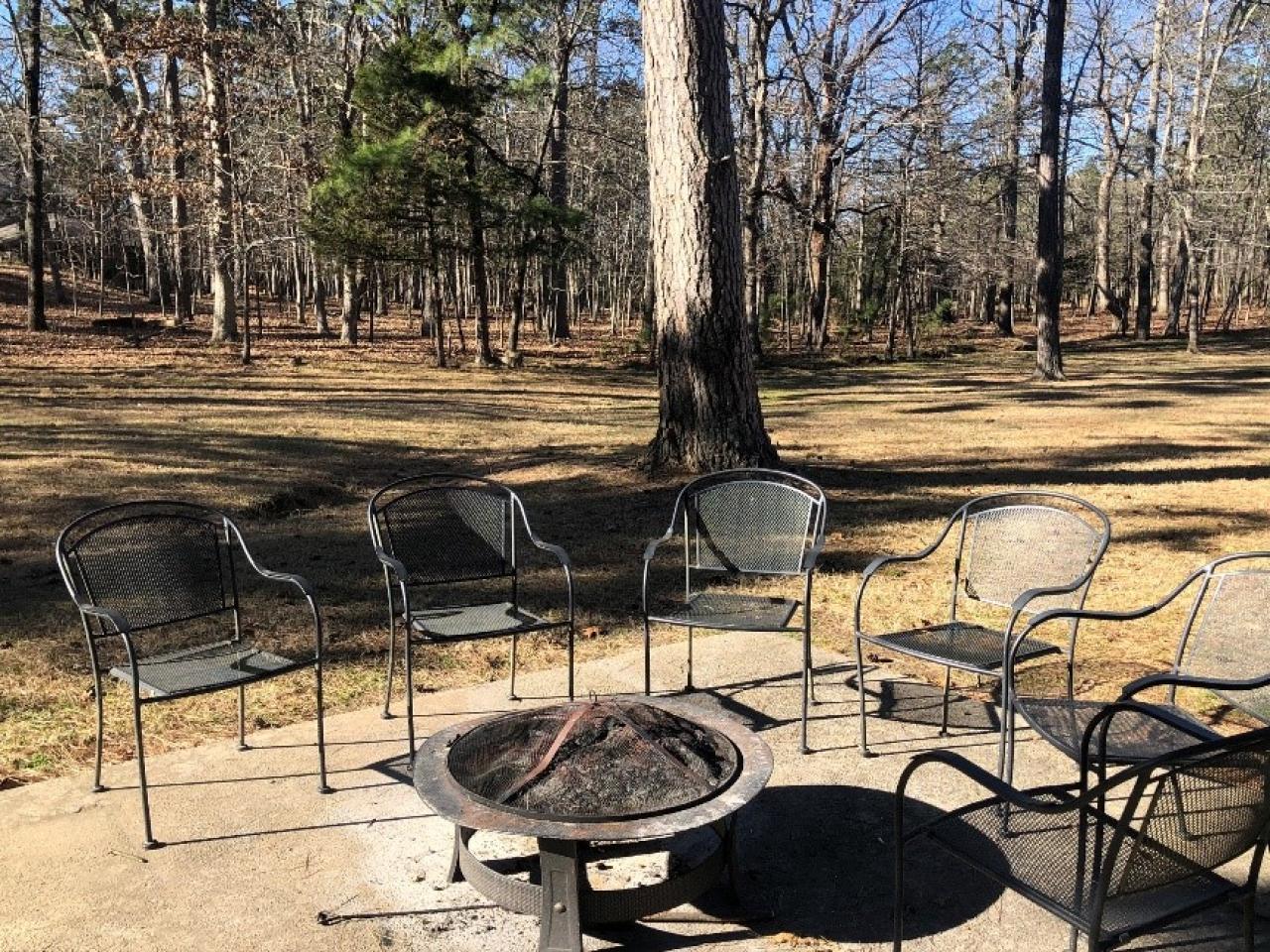 Mount Nebo Cabin 6
3-bedroom, 2 bath
Maximum capacity is 8
ADA Accessible
Woods view
Fireplace
Outdoor seating with fire pit
Located by Cabin 72, which is identical
Also located across from the campground and playground
Popular rental for wedding parties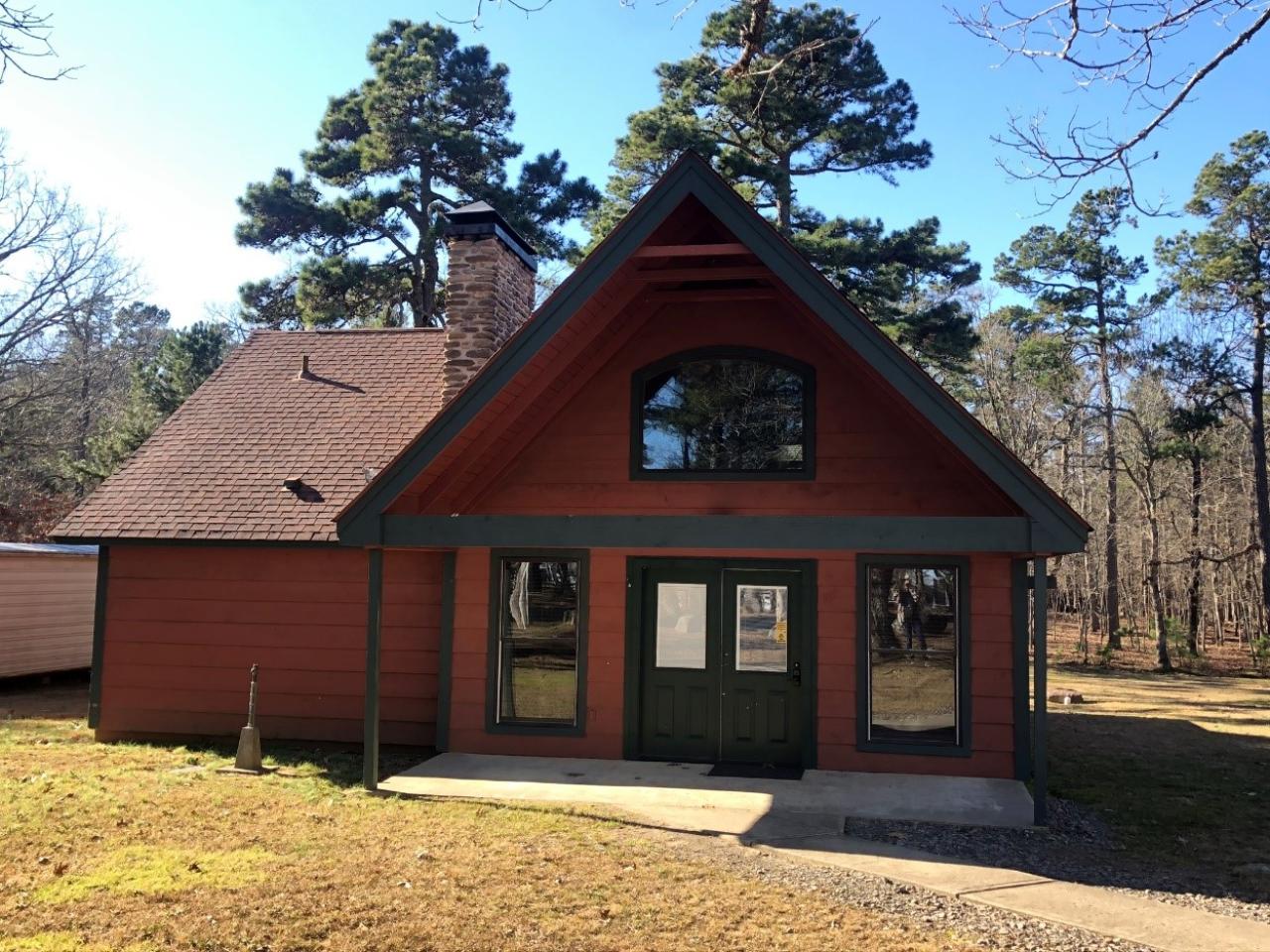 Mount Nebo Cabin 10
A frame 2-bedroom,1 jacuzzi bath
Beds are full sized
Max occupancy is 6
Pet friendly- 2 dog limit, $45 additional charge
Has a view
Easy access to Rim Trail and 3-C Trail
Wrap around porch