Snorkeling & Scuba Diving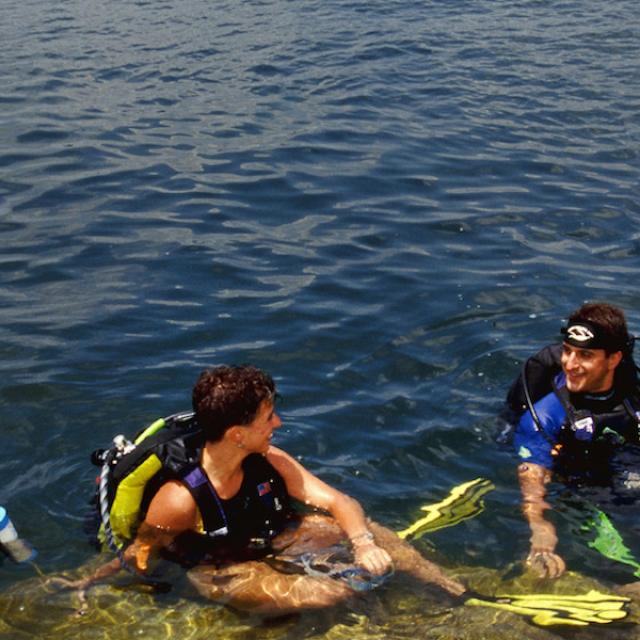 Below the surface
With an abundance of clear water, rock-lined lakes here in The Natural State, Arkansas State Parks boast a number of picturesque settings for Arkansas scuba diving and snorkeling. Explore 40,000-acre Lake Ouachita, the largest lake completely within Arkansas' borders and one of cleanest lakes in the nation, or 13,800-acre DeGray Lake, another Ouachita Mountain lake rich in natural beauty.
The wild and scenic Cossatot River is another to experience with its Arkansas swimming holes and great snorkeling coves. And, 45,440-acre Bull Shoals Lake, Arkansas' largest man-made lake with waters stretching across north-central Arkansas and over the border into Missouri, offers some of the best snorkeling in Arkansas. The natural beauty of The Natural State is here underwater, too. Check out the fish, rocks, plants, and mussel shells.
Start planning your Arkansas State Parks scuba diving and snorkeling adventures by selecting from the parks below.