I recently took a promotion and moved from the county with the most stop lights in the state to the only county with no stop lights. If you have explored Arkansas thoroughly, you probably guessed I moved from Pulaski County to Pike County. If I had liked stop lights, it would have been a drastic move. Luckily, I am not a fan. Moving from Pinnacle Mountain State Park to Daisy State Park has given me the opportunity to discover Daisy State Park— One of Arkansas State Park's Best Kept Secrets.
I grew up in Alma, Arkansas. So as all first loves, I am a devoted fanatic of Lake Fort Smith State Park and Devil's Den State Park. I made some of my first state park memories with my family and friends there. During my college years in Conway, I made even more memories at Pinnacle Mountain State Park and eventually worked there after college.  However, southwest Arkansas was an unknown adventure.  I knew there were Crater of Diamonds State Park, Historical Washington State Park, and DeGray Lake Resort State Park.  But what was Daisy State Park?  I had heard it was a quaint park, but what did that mean? What was the attraction? What made it special?  I decided what better way to explore a place then to move there and experience a quaint park atmosphere.
My first week in the office I read a newspaper article about Daisy State Park titled "Uneventful camping trip." At first, I was disappointed after reading the headline. It seemed downbeat and during my first week at the park, I was overwhelmed with outdoor activities that I wanted to get out and try. How could a park guests describe Daisy State Park as uneventful? However, disappointment was quickly replaced with understanding. I finished reading the headline "Uneventful camping trip — was a beauty." The journalist's article was about his recent trip to Daisy State Park where the only things that happen were "the Milky Way, a victim of city lights in most places, was a white ribbon across a great gift of Arkansas sky, the early morning fog, both misty and mystical, danced silently atop the water, and a woodpecker pecked just enough to be cute." What he meant by uneventful was that they didn't catch the biggest fish, there weren't noisy campers to complain about, and the park hosted a niche that fostered relaxing.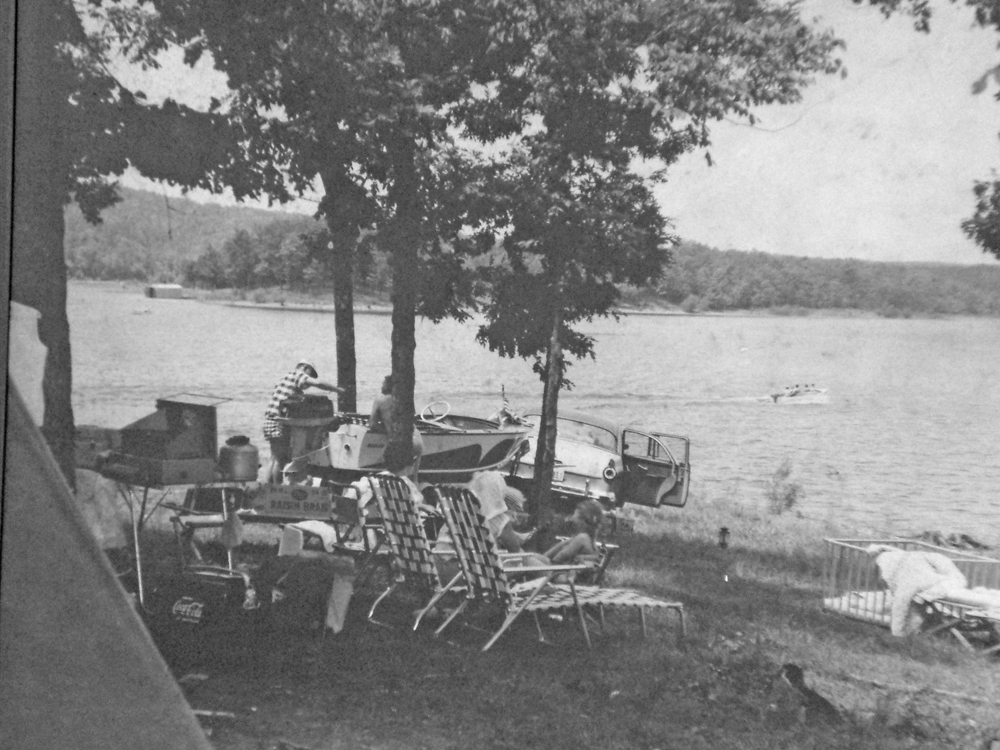 What he didn't mention was if you wanted an action packed camping adventure, you can get that at the park, too. Daisy State Park is a hub of southwest Arkansas adventures. The park hosts the 7,000 acre clear water Lake Greeson and a trailhead for the 18 mile Bear Creek Cycle Trail (ATV trail). Within an hour or less driving time of the park is so many outdoor adventures; I haven't even explored all of them in the 10 months I've been here! These activities include diamond digging, crystal digging, canoeing/kayaking the Caddo River, Albert Pike Recreational Area, Little Missouri Falls, Hot Springs National Park, trout fishing on the Little Missouri River, and Cossatot River State Park – Natural Area!
After spending these last 10 months working in the park, I have come to realize that the journalist's description is the daily routine for the park is right on spot; the Ouachita Mountains, Lake Greeson, and Mother Nature join together to create a remarkable place. To camp where these three forces collide and experience their daily interactions is enough to entertain all generations, and all levels of an adventurous spirit. Daisy State Park is beyond a doubt one of Arkansas State Park's best kept secrets and a place where generations are connected and memories are made.