White-water Rafting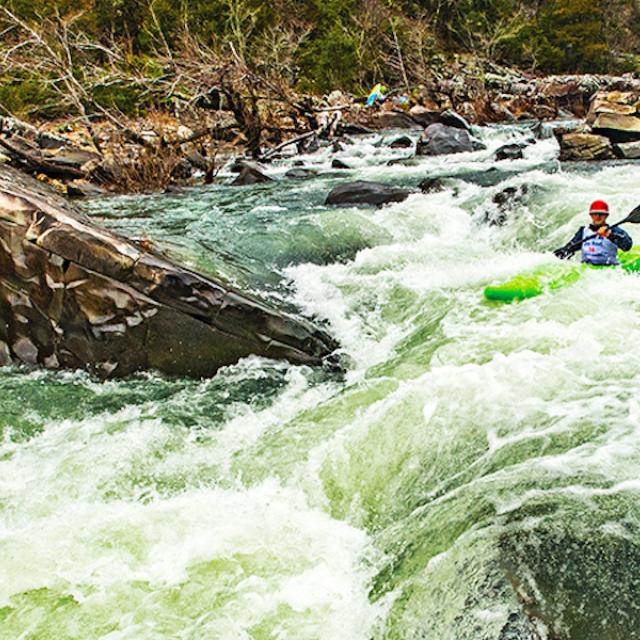 White-water Rafting in Arkansas
Arkansas rivers and streams offer something for everyone, from peaceful river floats to adrenaline-pumping white-water rafting. The Cossatot River has both extremes, from leisurely wilderness adventure for families to challenging white-water rafting for the experts. Come to Cossatot River State Park to enjoy the wild and scenic Cossatot River. All white-water rafting and kayaking are for experienced and expert boaters. Note: the park does not rent equipment for white-water activities. If you have questions please call the visitor center at 870-385-2201 before you visit the park. 
Try out the Class IV rapids of the Cassatot Falls when the water is high, as you head down the river during late winter to early spring for peak white-water paddling season.
Not during peak season, when the river is not up, you can swim, fish, and float through the rapids. Make this state park the perfect day trip and camp at one of the aces points along the river. Cossatot River State Park is the perfect wilderness adventure for families.