Water Sports in Arkansas State Parks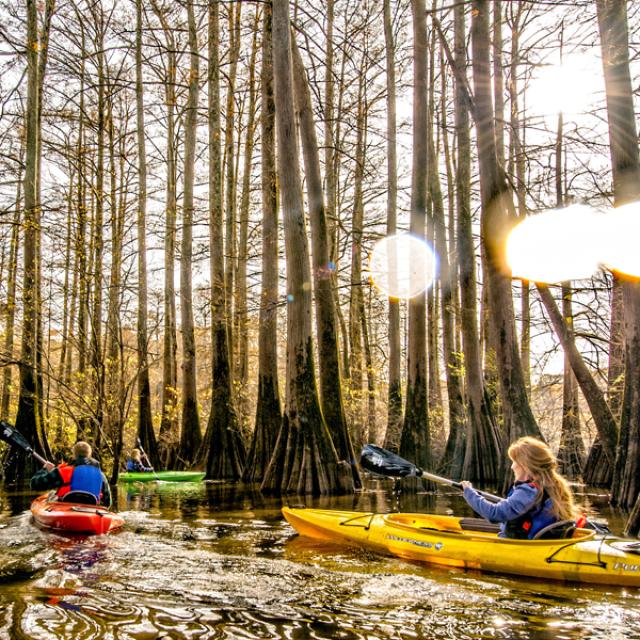 Water Sports in Arkansas State Parks
Arkansas is filled with an abundance of recreational-friendly lakes, boasting a beautiful setting for all sorts of water sports, from water skiing, wake boarding, tubing, jet skiing, sailing and more.
Bull Shoals Lake, considered an Arkansas boating and skiing sanctuary, has 45,440-acres of calm crystal-clear waters perfect for a fun and safe destination for any water sport experiences. The largest manmade lake, Lake Ouachita, has been named one of the cleanest lakes in America. Just in the foothills of the Ouachita Mountains is DeGray Lake Resort State Park, the perfect place to satay a couple of nights. Stay at the lodge or go camping and enjoy the water activities one day and then experience more outdoor fun and adventure.
Each state park will offer you a different water sport experience. Start planning your adventure today by selecting an Arkansas state park below.