 Watch The Video
Cover Image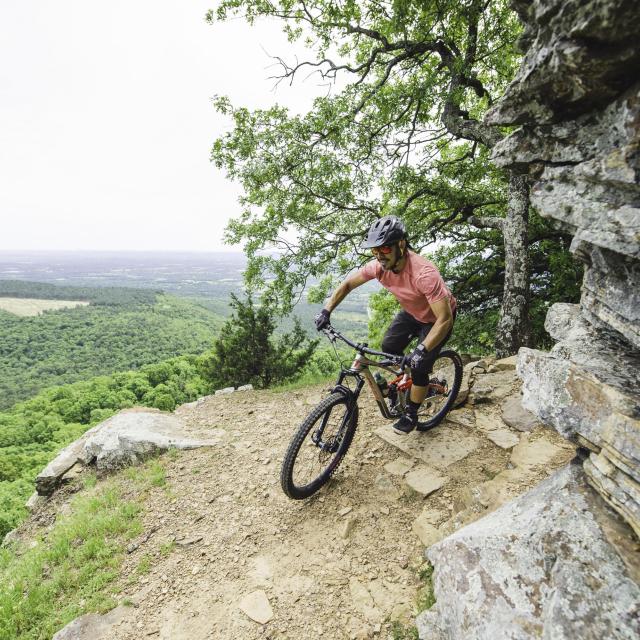 For the latest trail conditions or to report trail conditions at Mount Nebo State Park go to the Trails Conditions Facebook Page for the park.
Mount Nebo State Park is a 1,750 ft mountain escape in the heart of the Arkansas River Valley. This 25-mile Monument Trail system has something for everyone, including spectacular views, waterfalls, pine forests, winding rock gardens, and gravity - down and up. The drive-up Highway 155 will begin your memorable trip to the mountain top, trailers longer than 24ft not recommended.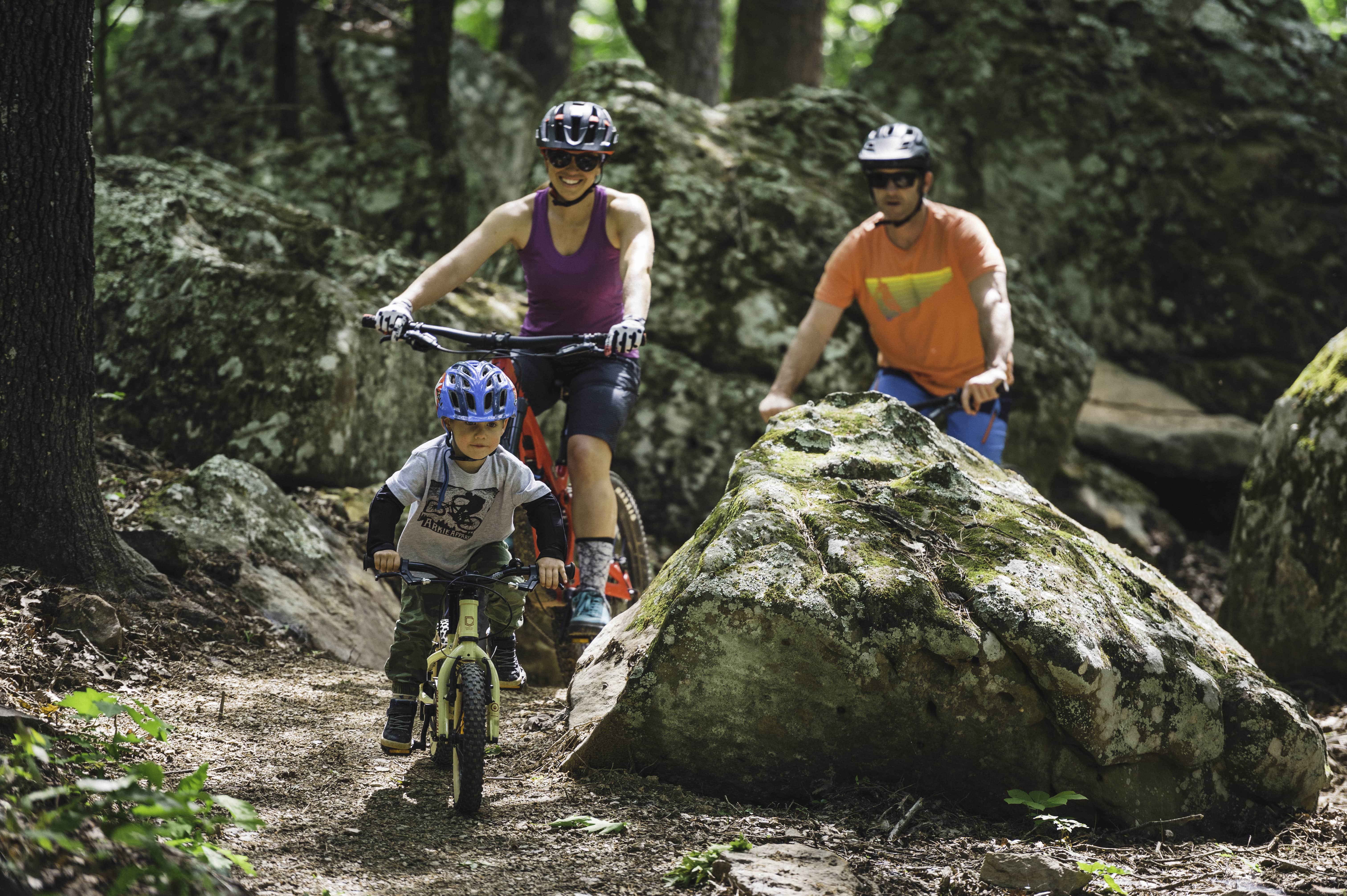 ​
Whatever loop you decide to do, post ride grab a beverage at the Visitors' Center and clean your bike off at the Bike Wash Station. If you're lucky, you may see a hang glider take off from the east side of the Visitors' Center. You can cool off at the pool and then head into Dardanelle for your choice of local restaurants. There is a local bike shop in Russellville, that is fully stocked with anything you would need - including rental e-bikes for this mountainous terrain.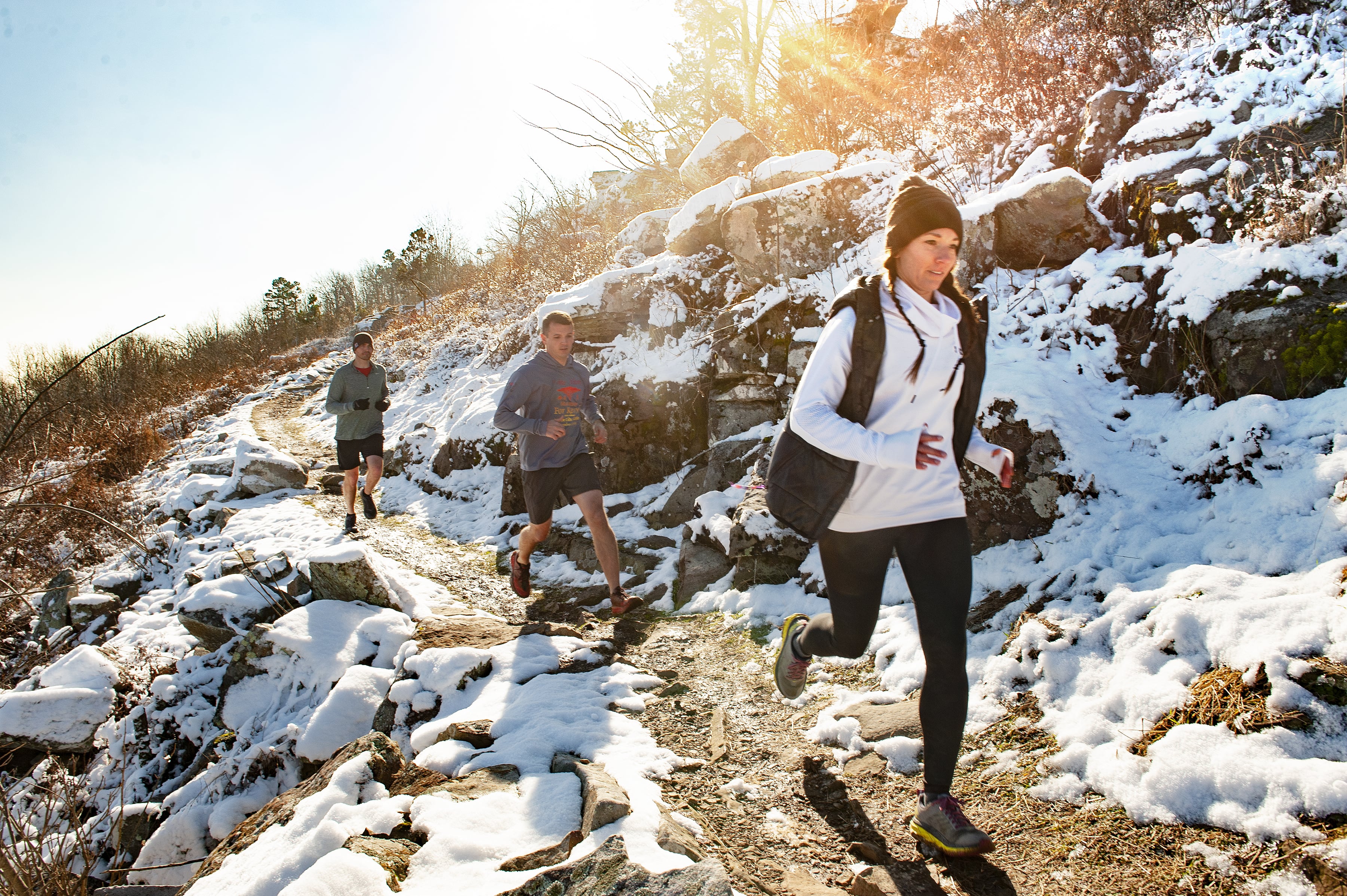 ​
Loop together tons of different trail routes, beginner to expert. Start at the top or the bottom and pick your own adventure. The Miller's Goat green trail runs a bit easier counterclockwise and connects the expert and advanced routes. The Chickalah and Hayes Creek Run Downhill are the only bike-only trails so be mindful of the other users. The Ox-Pull Climb trail is a biker-up hill-only trail. Hikers can go both directions.
If you're interested in maximum gravity, have your buddies shuttle by dropping you off at Sunrise and rolling down the Sunrise Loop, across Miller's Goat to the Hayes Creek Run downhill and getting picked up at the base of the mountain for a 3.5 mile, 1,100ft descent.
Below are maps of Mount Nebo State Park Monument trails available on TrailForks and  MTBProject using their apps on your smartphone will allow you to see exactly where you are even without cellphone service:
The park features a public swimming pool, cabins, a campground, visitor center with bike wash station and many miles of hiking trails. Go to the Mount Nebo State Park website for more information.