 Watch The Video
Cover Image
Phase one, is open. This new mountain bike trail joins the new trails at Hobbs State Park-Conservation Area as the latest Monument Trail to be introduced by Arkansas State Parks and the Arkansas Parks and Recreation Foundation.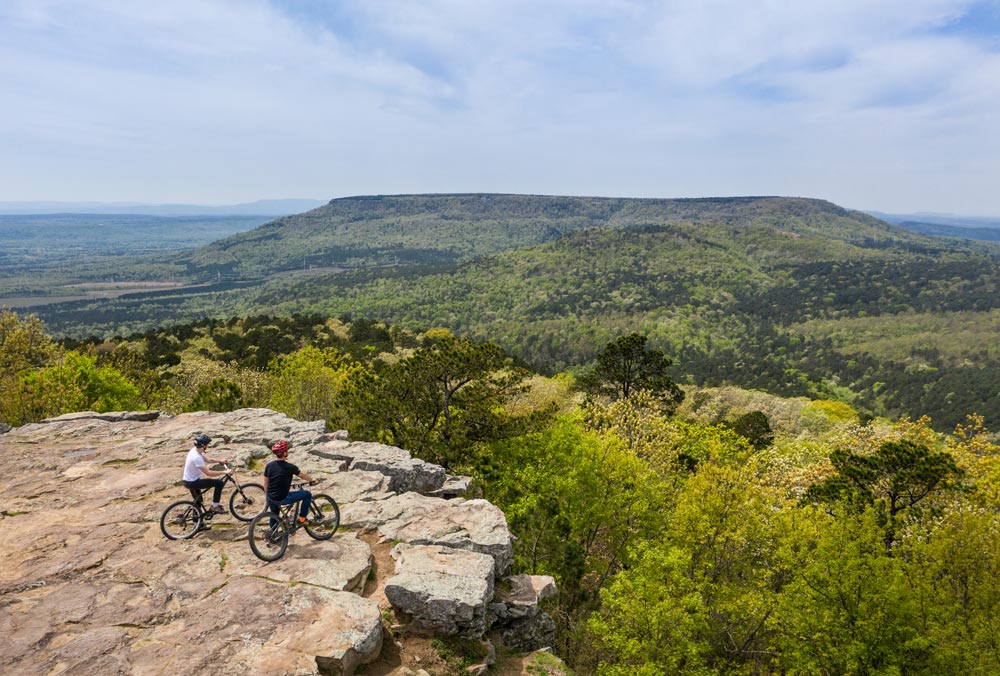 ​
The trail is an intermediate trail with several expert features. This means you can ride around most of the difficult features. We encourage cyclists to stop and check out the jumps before attempting them. Enjoy the incredible rock work along the trail and make sure to stop and take in the views for the Arkansas River Valley and beautiful streams along the way.
To access the trail, park at the Bench Trail overlook on Highway 155 and enter the Bench Trail to the left (near the overlook). You'll go approximately 3/4 of a mile before arriving at the intersection where the Bench Trail and the Chickalah Loop Trail meet. You'll notice directional signs here. To the left is the downhill only section and is bikes only. to the right is cross-country/flow trail that allows foot traffic and can be ridden in either direction. Use this map for reference.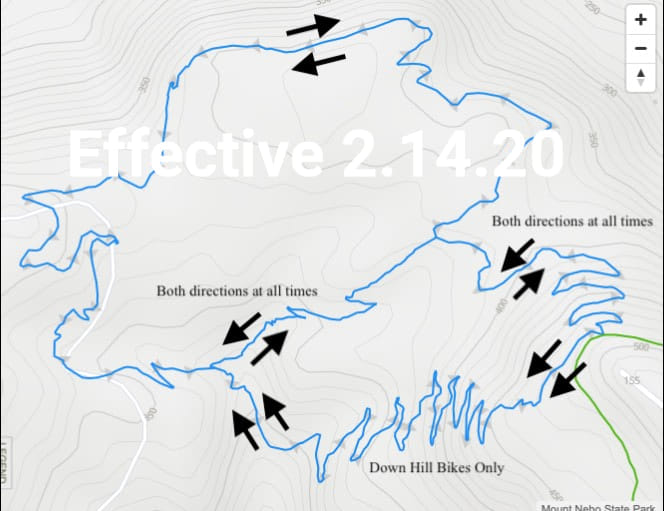 ​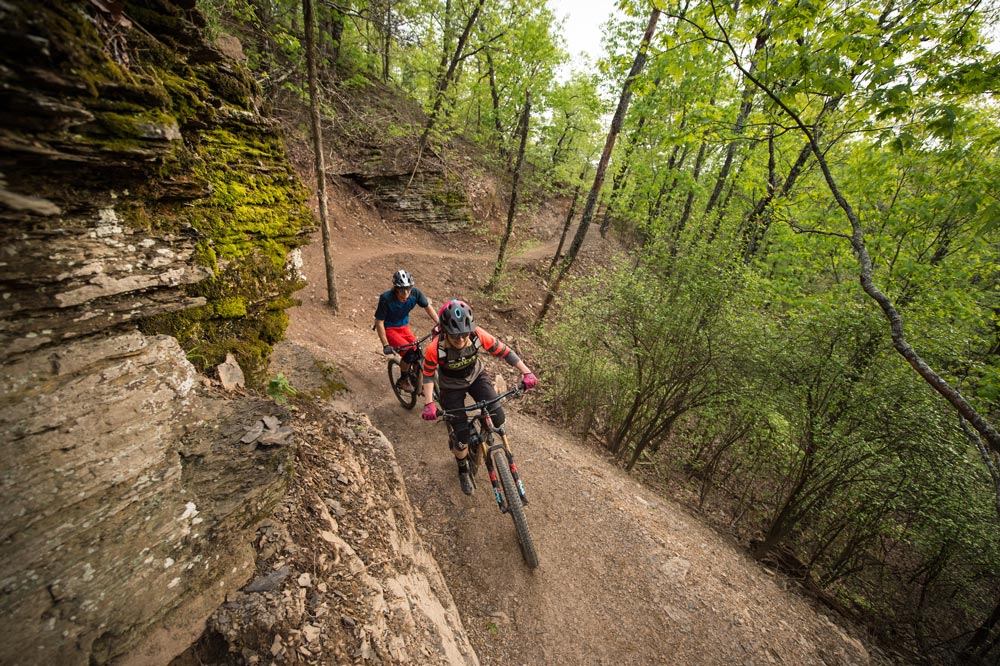 ​
Below are maps of Mount Nebo State Park Monument trail maps available on MTBProject using their apps on your smartphone will allow you to see exactly where you are even without cellphone service:
The park features a public swimming pool, cabins, a campground, visitor center with bike wash station and many miles of hiking trails. Go to the Mount Nebo State Park website for more information.