 Watch The Video
Cover Image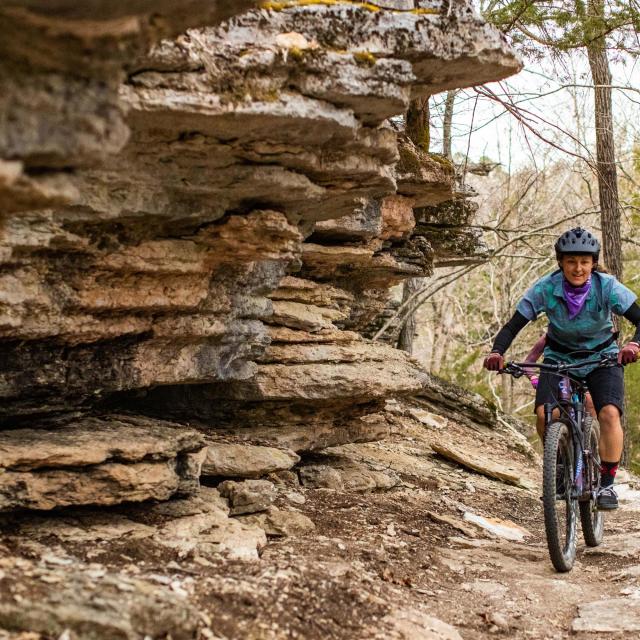 For the latest trail conditions or to report trail conditions at Hobbs State Park-Conservation Area go to the Trails Conditions Facebook Page for the park.
The first of the Arkansas State Parks Monument Trails, these trails both complement the existing Hidden Diversity Trail System and raise the level of mountain bike optimized trails in the park. These multi-use trails are available to mountain bikers, hikers, and trail runners.
There is a little something for everyone. Starting at the park visitor center, trail users head east on the 2 mile long Tunnel Connector Trail. The first right is a one-way downhill for mountain bikers only called Sawtooth (1 mile long). Continue following the Tunnel Connector and the next right is a one-way uphill Return Trail (1 mile long) for mountain bikers utilizing Sawtooth or the other downhill, Timberjack (1 mile long).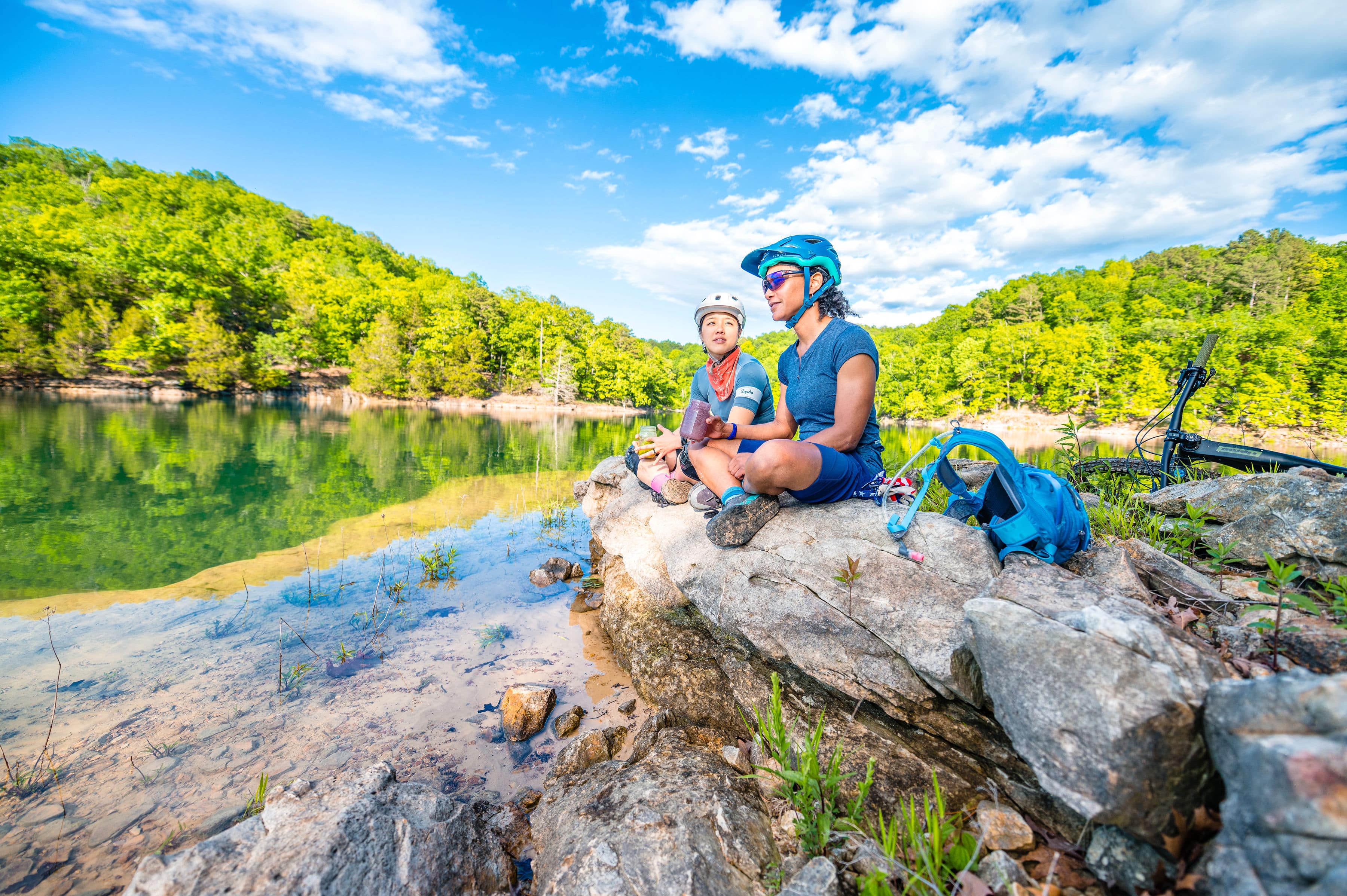 Next up along the Tunnel Connector is the tunnel itself which safely conveys under Highway 12. (Please do not ride or walk across or along Highway 12. Traffic moves quickly along here and there are limited sight lines.) Just beyond the tunnel is Timberjack a one-way downhill for mountain bikers only. It meets Sawtooth at the bottom of the hill. There is a return trail to bring mountain bikers back up.
After exiting the tunnel, the East Wolf Den (right) and West Wolf Den (left) Trails (2 miles each) flow downhill. These are fun, fast trails that quickly take users down to connect with the Karst Loop Trail (8 miles long). Going counter-clockwise (right) on this almost 8 mile loop, users will experience a short climb to the ridge followed by a couple of miles of flowing ridge riding before dropping down to Beaver Lake and through beautiful karst rock outcrops with incredible views of the lake.
Once users complete the Karst Loop Trail they can head back up either the East or West Wolf Den Trail to the tunnel and use the Tunnel Connector to get back to the visitor center. Across the street from the trailhead is the trailhead for the 22 mile long Hidden Diversity Trail.
If you would like to make this a multi-day experience, make reservations for one of the six unique campsites on the Karst Loop, only accessible by bike or hike. You can make your reservations online.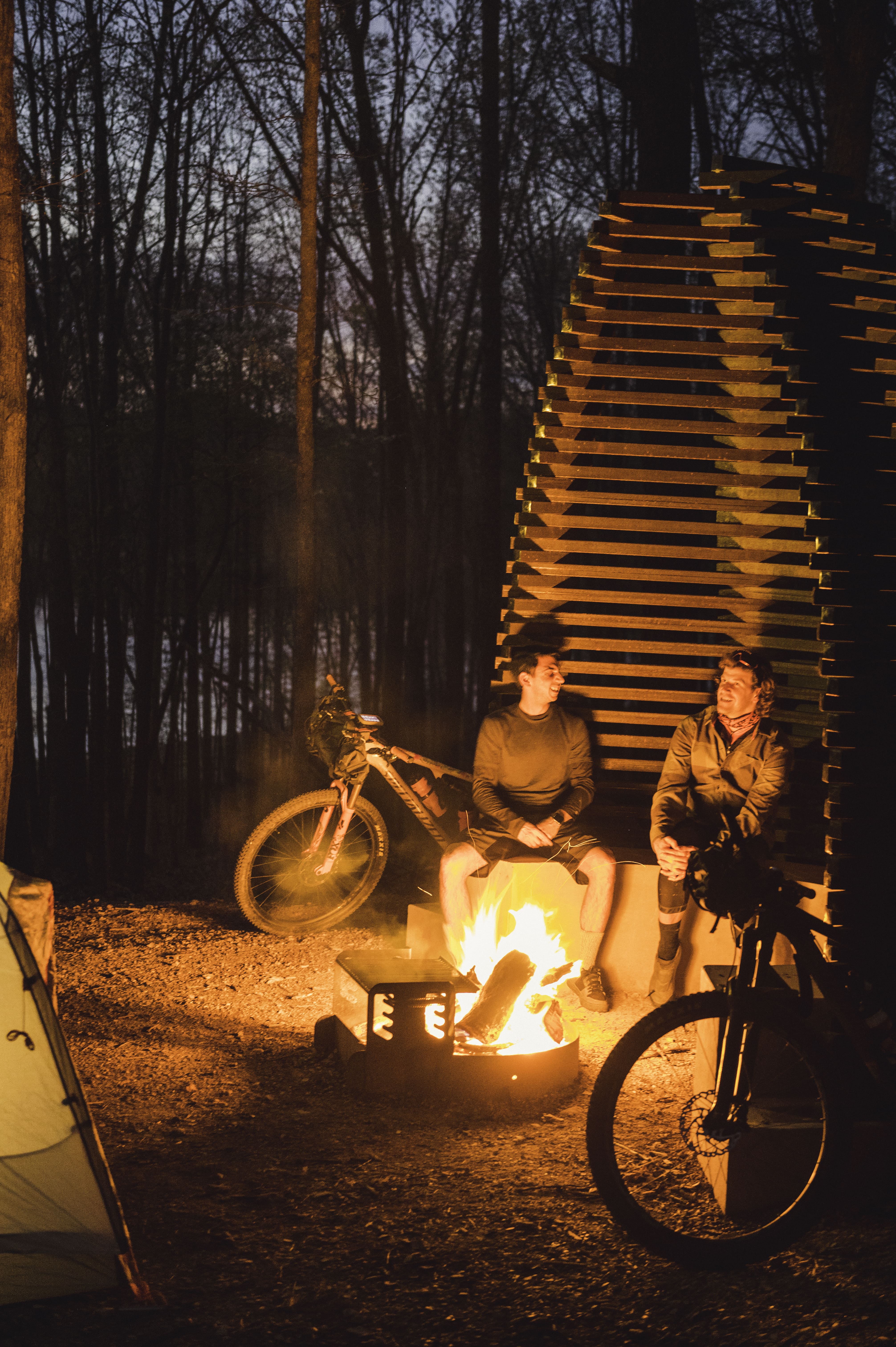 Below is a complete list of Hobbs State Park-Conservation Area Monument trail maps available on MTBProject and TrailForks using their apps on your smartphone will allow you to see exactly where you are even without cellphone service:
The below map can be printed out. It is also Geo-Enhanced and can be downloaded for use with smartphone application like Avenza Maps. This maps currently only covers the Monument Trails at Hobbs State Park - Conservation Area. Please refer to the application instructions for use.