Crater of Diamonds to celebrate 35,000th diamond found at park since 1972
FOR IMMEDIATE RELEASE                                                      
August 26, 2022                                                                                      

Contact: Assistant Superintendent Waymon Cox, 870-285-3113 or [email protected]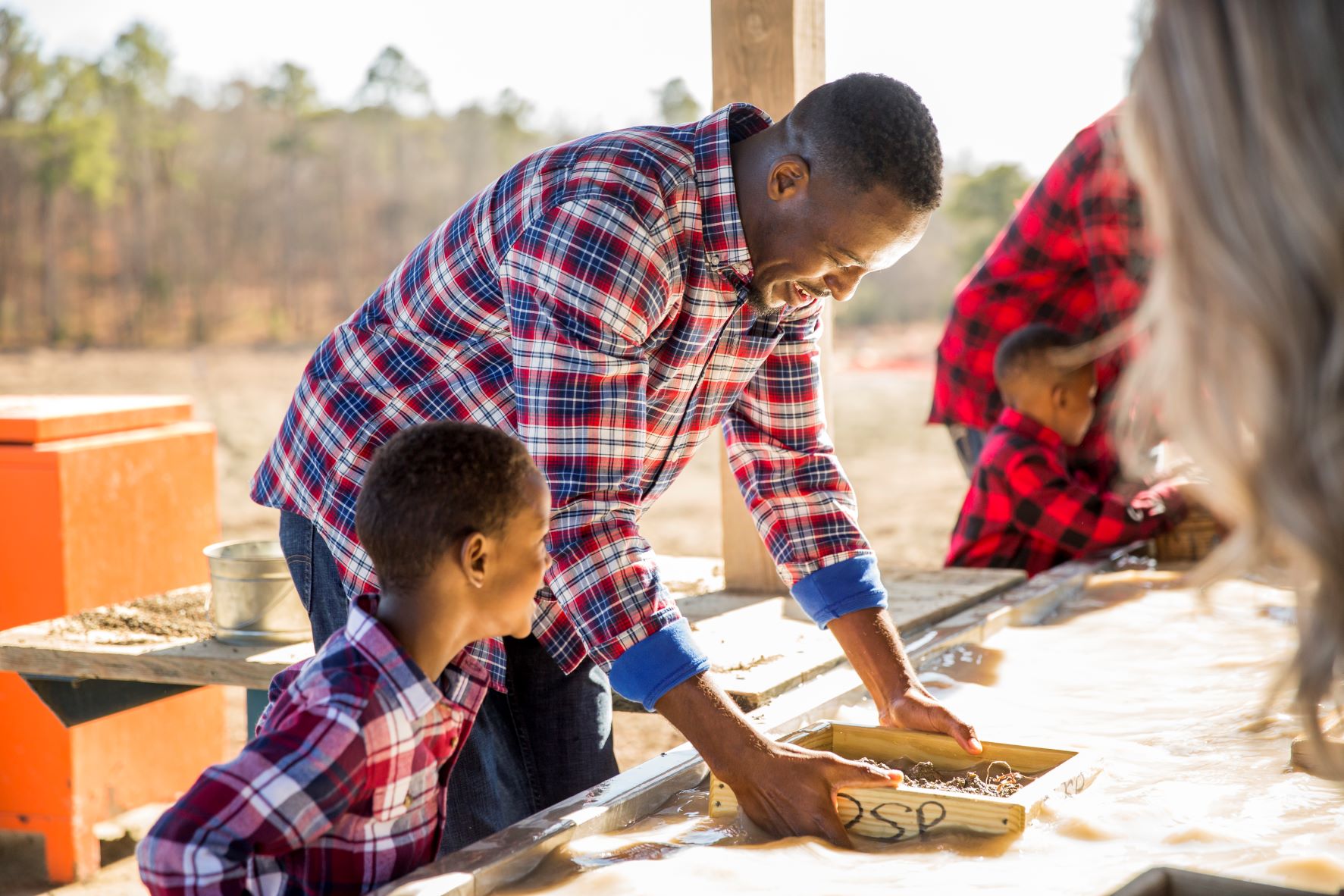 ​

(MURFREESBORO, Ark.) — Crater of Diamonds State Park will celebrate an important moment in its history in the coming weeks, as staff prepare to recognize the 35,000th diamond found and registered there since the state park opened in 1972.

"It's amazing to work at a place with so much history," Park Superintendent Caleb Howell said. "Every diamond found here has a story to go along with it, but milestones like this remind us of just how many discoveries park visitors have made over the past 50 years."

The Crater of Diamonds celebrated its first "milestone find" in 1986, when park staff registered the 10,000th diamond. The 30,000th diamond was registered in 2012.

"It's been about 10 years, and we're excited to celebrate this next significant step in the park's history," Howell said.

Based on past trends of discoveries, park staff expect the diamond to be found sometime in the next few weeks. According to Assistant Park Superintendent Waymon Cox, "This will be a historic moment for Crater of Diamonds State Park, but we also want it to be a surprise for the person who finds the diamond. To help build the excitement and give all park guests a fair chance, we are withholding the exact number of diamonds found until after the milestone is registered."

Park and community leaders plan to reward and recognize the diamond finder with prizes, including a two-night stay at an Arkansas State Park. According to Rodney Fagan, the mayor of Murfreesboro, the park plays an important role in the local economy, as well as statewide tourism. "Most store and restaurant owners will tell you that when the Crater of Diamonds is busy, their business is good," Fagan said. "We could not support the quality businesses we have without the Crater of Diamonds, and we are very proud to be the home of Crater of Diamonds State Park."

Crater of Diamonds State Park
Located on Arkansas Highway 301 in Murfreesboro, Arkansas, Crater of Diamonds State Park is one of the only places in the world where the public can search for real diamonds in their original volcanic source. The park is open from 8 a.m. to 5 p.m. daily (except New Year's Day, Thanksgiving, Christmas Eve afternoon and Christmas Day).

Arkansas Department of Parks, Heritage and Tourism
The Arkansas Department of Parks, Heritage and Tourism protects and promotes our state's natural, cultural and historic assets, contributing to a thriving economy and high quality of life. It is made up of three divisions: Arkansas State Parks, Arkansas Heritage and Arkansas Tourism. Stacy Hurst serves as the cabinet secretary for the department.
 
###
About Arkansas State Parks
Arkansas State Parks is a division of the Arkansas Department of Parks, Heritage and Tourism. Arkansas state parks and museums cover 54,400 acres of forest, wetlands, fish and wildlife habitat, outdoor recreation facilities, and unique historic and cultural resources. Established in 1923, Arkansas State Parks preserve special places for future generations, provide quality recreation and education opportunities, enhance the state's economy through tourism and provide leadership in resource conservation. Connect with ASP on Facebook, Instagram and Twitter, and visit ArkansasStateParks.com 
and ArkansasStateParks.com/media to learn more.