Why Exhibit & Sponsor at NASPD?
GET UNPARALLELED ACCESS TO TOP-LEVEL STATE PARK OFFICIALS
As an exhibitor or sponsor at the NASPD conference, you'll have the unique opportunity to spend several days with state park directors and other top-level park officials from across the United States. Exhibitors and sponsors receive one or more full registrations, allowing you to participate in all conference functions side-by-side with the attendees, including speakers, field trips, meals and pre-conference activities during the five-day conference.
RECEIVE HIGH EXPOSURE FOR YOUR MESSAGE
Conference lunches and breaks will take place in the exhibit hall. This approach gives you the opportunity to showcase your products and interact with members of the group in an informal setting. The exhibit space can handle large equipment. This means you have the exceptional opportunity to allow conference attendees to engage and interact with your quality products.
Several sponsorship opportunities exist to allow you to find the right fit for your message and budget. Sponsors will be recognized throughout the conference. All exhibitors and sponsors will be recognized in the conference booklet. Attendees can have continuous exposure to your name and message throughout the conference and beyond.
SHARE INSIGHT ON COMMON GOALS
Get the insider scoop about trends and issues important to our shared industry and target market. Hot topics may include the role of parks providing quality of life making parks relative to the next generation, connecting children to nature, and partnerships and innovations to address funding challenges.
Interact with 50 State Park Directors, Senior Staff, & Partners
2019 NASPD Conference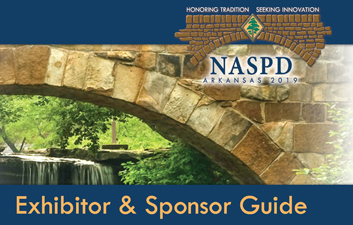 Lead Generation for Exhibitors & Sponsors
 Generate More Leads and Conveniently Retrieve Them for Free
As exhibitors or sponsors, are you trying to generate more leads at the 2019 NASPD Conference? Our official event app Whova allows our sponsors and exhibitors to use Lead Generation and Retrieval solutions and export for free. Check out the easy to use step-by-step guide.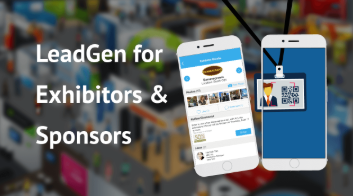 ​