The First Day Hike Tradition
We are pleased that so many people have made First Day Hikes an annual tradition! It is exciting for Arkansas to be such a strong participant in this nationwide event occurring in all 50 state park systems. First Day Hikes are focused on healthy habits and lifelong memories. 
 
This year for First Day Hikes we will offer guided hikes at many Arkansas State Parks, as well as encourage self-guided walks and hikes on the "New Year Weekend," (Dec. 30-Jan. 1) for those who would like to explore on their own.
 
Visit our event calendar to see scheduled guided First Day Hikes.
You can receive a free "Hike Arkansas State Parks" sticker one of two ways:
Go on a guided hike at a state park on January 1 and receive a sticker at the program.
Self-guided hikers can log their New Year Weekend (Dec. 30-Jan. 1) hikes in Arkansas State Parks by filling out a form and we will send a free sticker to each person in your group by mail. An entry form link will be available here starting December 30.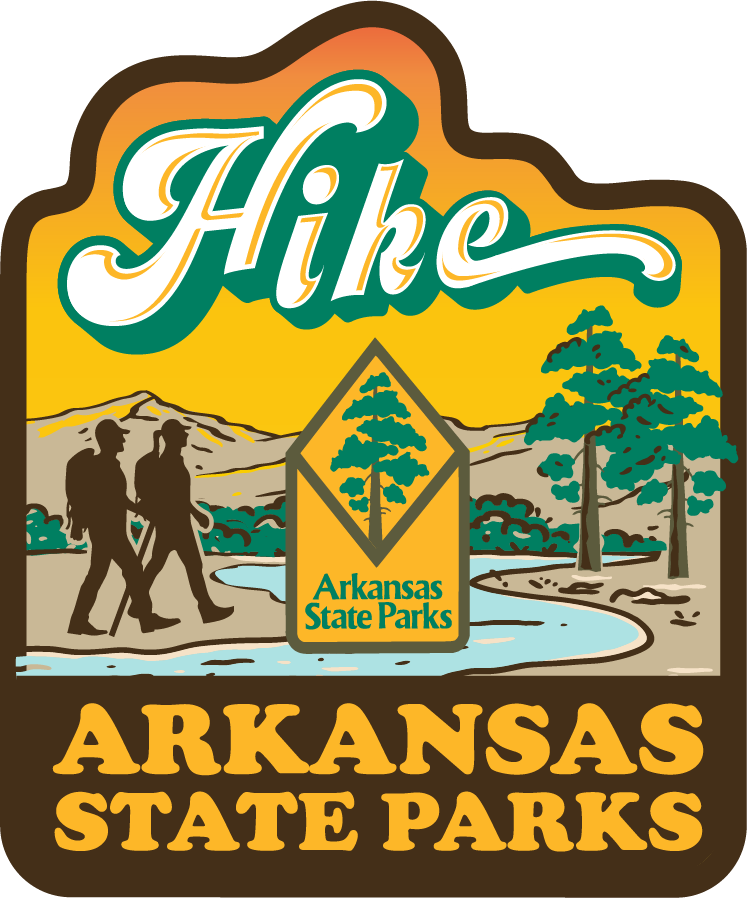 ​
Recreate Responsibly
Please plan to recreate responsibly and remember:
When the parking lot is full, the park is full. We encourage you to consider planning your hikes on less-visited trails or off-peak times of the day. Consider having a Plan B in place. 
Dress for the weather. Wear and bring warm layers and sturdy shoes. In winter the breeze can make it seem even colder: Plan to bring extra gloves, hats, and layers even if you think don't need them.
Bring water and snacks.
Avoid hiking if you are experiencing cold, flu, or COVID symptoms.
Stay on designated trails. Shortcuts cause damage and are unsafe.
Practice Leave No Trace principles.
Share Your First Day Hikes
We also want to share your First Day Hike experiences. You can upload your photos and/or videos here with our uploader tool. Use #ARStateParks and #FirstDayHikes when sharing on social media too!